Everything you need for carbon-low cooling
A significant part of a data center's power consumption goes into cooling the IT equipment; in some data centers, more than 50%. With Danfoss, you get unmatched expertise, know-how, and an end-to-end portfolio of advanced technologies for cooling any data center. We can help ensure your data center cooling system meets your sustainability targets.
How energy efficient and reliable cooling help reach your sustainability and uptime goals
Cooling is key to protecting data center equipment. Choosing the optimal cooling solution will depend on the site size, location, and data center design.
Danfoss data center cooling solutions facilitate ideal thermal conditions around server installations. We work with OEMs, contractors, facility engineers, and operators across the globe. Together, we optimize PUE, WUE, and ERE and the capacity of data center equipment, prevent expensive downtime and keep your energy consumption and carbon footprint at a minimum.
Our unmatched portfolio covers technologies for data center cooling sources such as chillers and CRAC units to hydronic piping distribution networks, cooling terminals, air-handling units, roof-top units, fans, pumps, and much more.
Highlighted Danfoss benefits
All-in-one supplier of reliable, high-quality air-and liquid-cooling technologies
Highly experienced data center cooling experts
Energy efficient solutions, optimized for environmentally friendly, low GWP refrigerants
Reduced applied costs, short payback times and easy service
Technologies to build a sustainable data center cooling system
With Danfoss, you get advanced cooling technologies for both air and liquid cooling systems. As a world-leading supplier of HVAC technology, we offer technologies for everything from air handlers and CRAC units to temperature sensors and humidity controls.
Explore how we can help design climate-friendly cooling systems, from edge up to large hyperscale data centers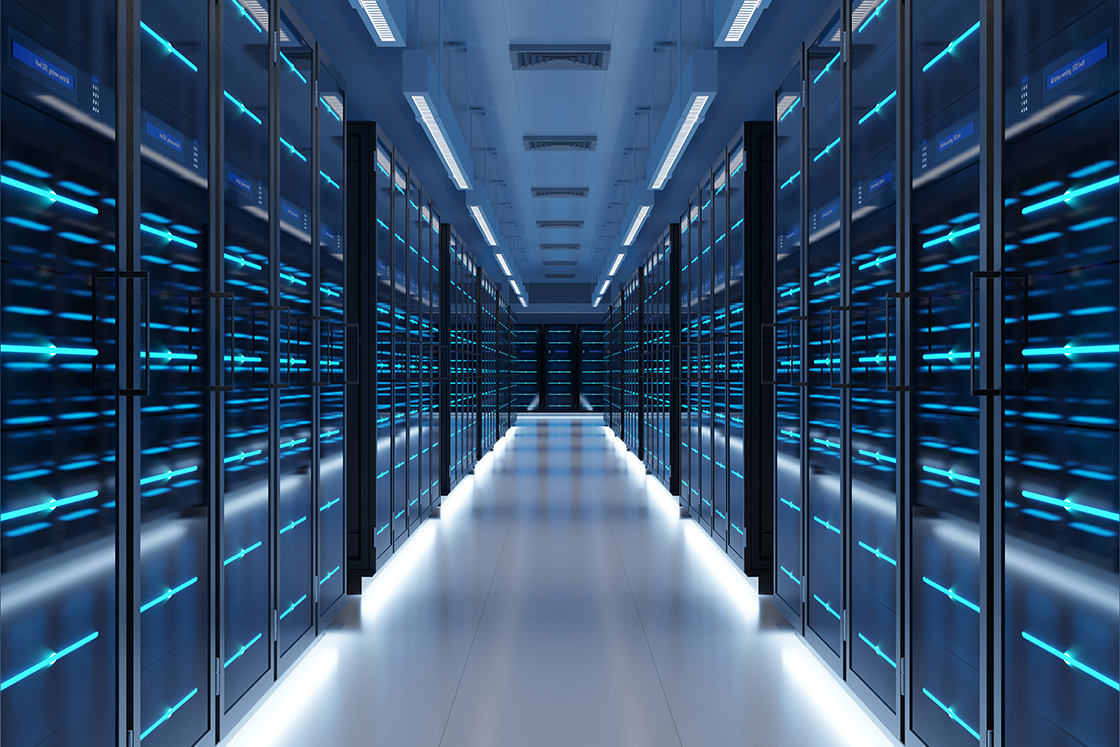 Air and water-cooled Chillers: Reliable data center operation
The constant innovation in chiller design is driven by new demands for energy efficiency, local regulations and standards such as LEED, combined with requirements for new, low GWP refrigerants.
Today, data center cooling systems are also required to provide owners and operators with exceptional benefits. Danfoss has the solutions to meet and exceed these standards and demands:
High efficiency for high temperature chilled water applications
Excellent performance at part-load
Widest low to ultra-low GWP portfolio in compressors, heat exchangers, valves, controllers and system protectors, complemented by HVAC drives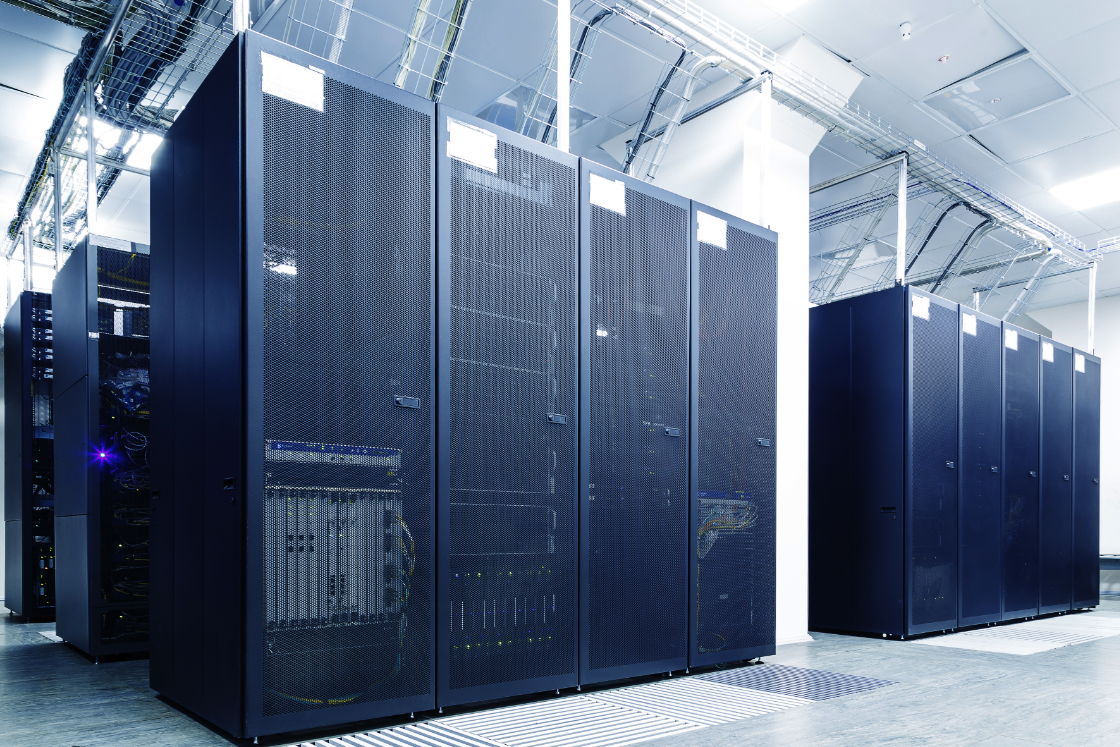 CRAC/Close Controls: Precision cooling for data centers
CRAC units need to operate reliably and provide cooling in both compressor and free cooling modes, achieving high reliability, and optimal humidity and temperatures as well as part-load efficiency.  
Danfoss solutions help meet energy and performance standards and low PUE targets:
High efficiency for high temperature applications
Excellent performance at
part-load
Widest low GWP portfolio in compressors, heat exchangers, flow controls, controllers and system protectors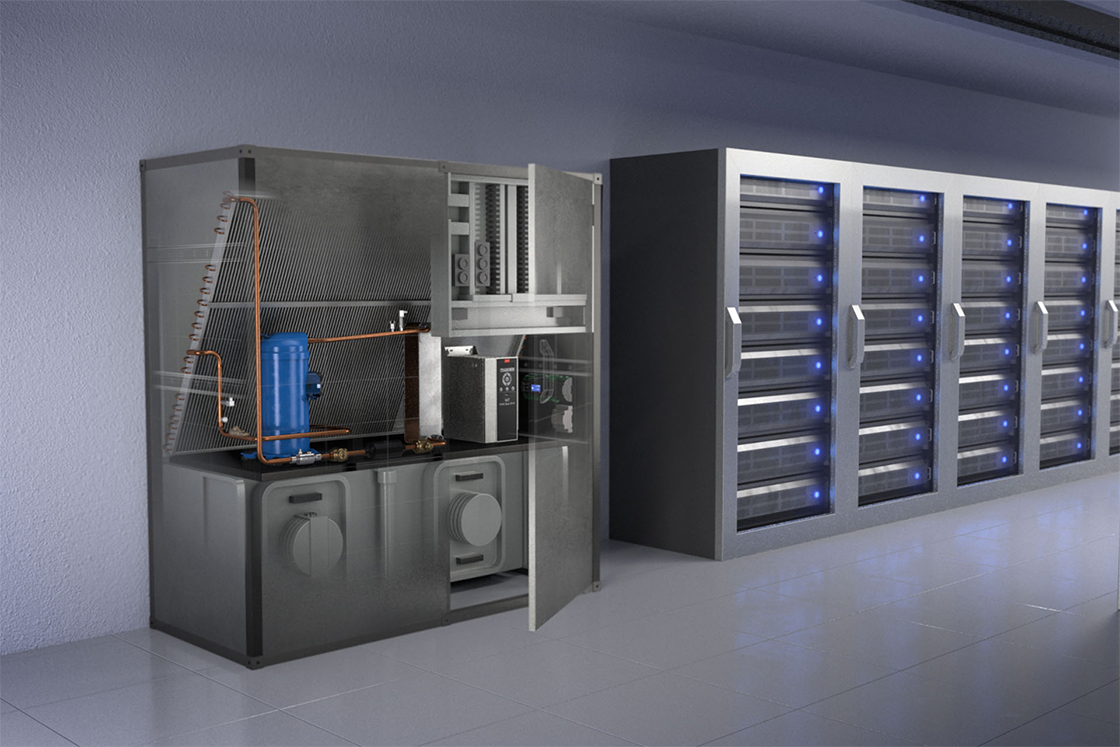 Example of high performing floor-mount direct expansion unit
Delivering outstanding efficiency and available in a wide range of configurations to meet all installation requirements.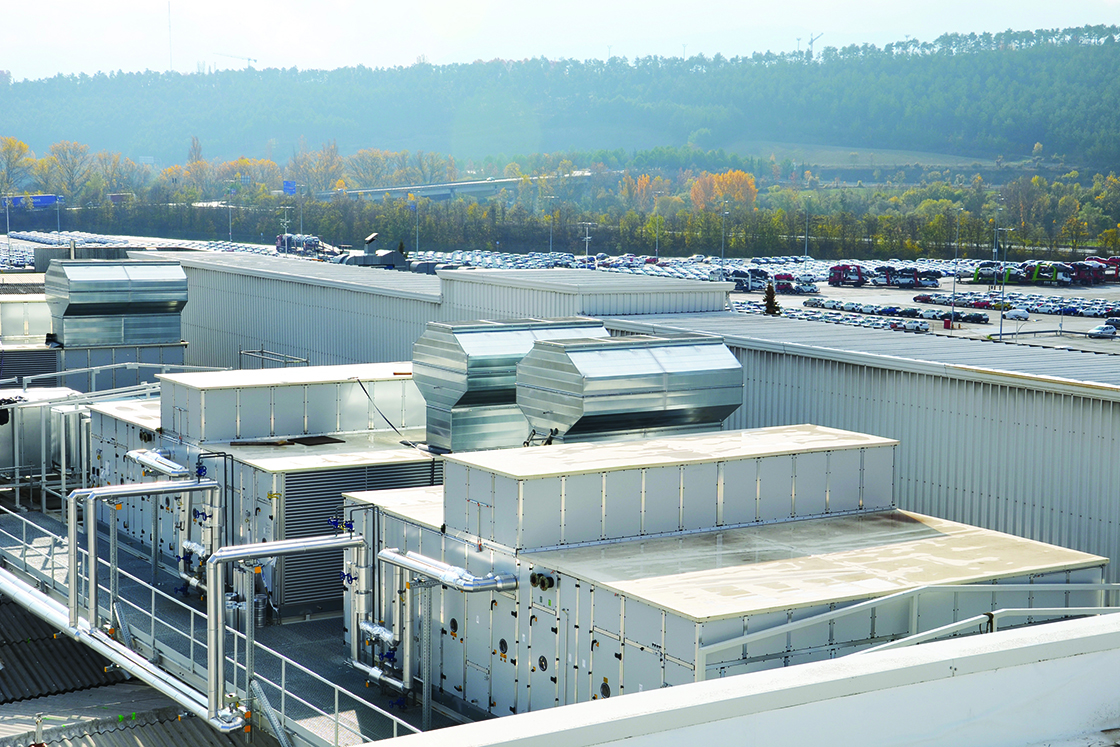 Air handling units: High-accuracy air cooling for energy-lean data centers
Establishing the most accurate air supply temperature from a data center's Air Handling Unit is critical. This requires the most accurate control of airflow through the Air Hand Unit, and water flows into the heat exchangers for heating or cooling the  air flow into the data center. In most cases a variable chilled water flow system is used for this. 
Danfoss solutions helps increase the energy efficiency of the data centers' cooling source with:
Drives for fans
Pressure Independent balancing and Control Valves (PICV) and actuators for full and partial-load conditions
Motorized Control Valves and Manual Balancing valves, and shut-off valves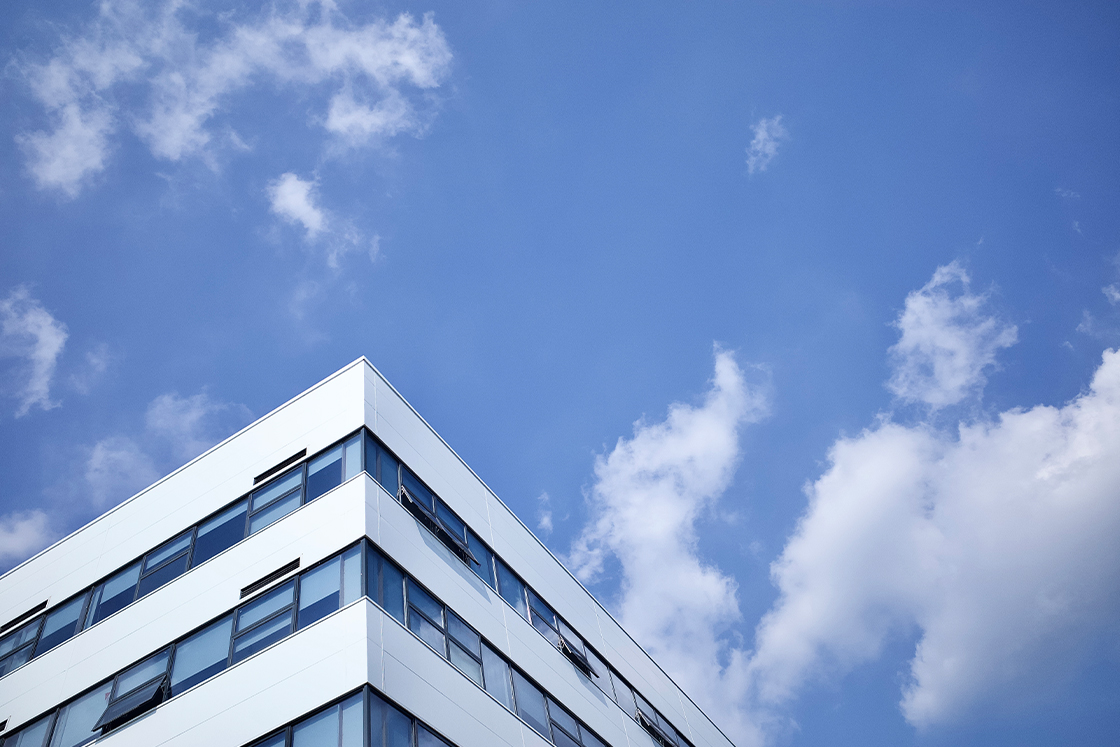 Solutions for evaporative and free cooling: Economic and environmentally friendly cooling
Free cooling is an approach to lowering the air temperature in a building or data center by using naturally cool air or water instead of mechanical refrigeration. It delivers optimal performance by minimizing compressor operation when outdoor air temperatures are low enough to assist in cooling the chilled water loop. Power is only used to run the pumps and fans that keep the water moving, which reduces the facility's electrical expenses and carbon footprint.
Danfoss heat exchanger solutions can be fully customized to meet your data center's exact requirements:
Traditional, semi-welded, free flow, sanitary plate heat exchangers as well as evaporators and condensers
For large chilled water and free cooling systems
Complemented by high pressure pumps for reverse osmosis and evaporative systems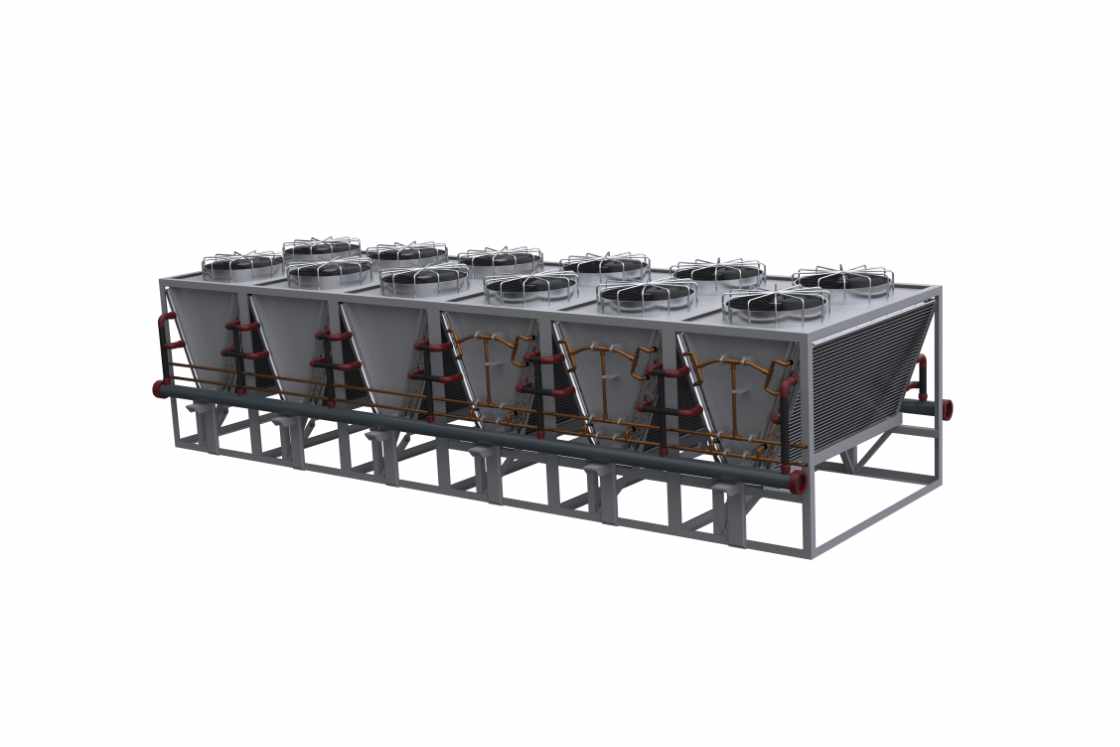 Glycol micro channel heat exchangers for data center free cooling systems
With the addition of a free cooling cycle, we offer a customizable, innovative solution to deliver highly reliable cooling and reduce energy cost in a sustainable way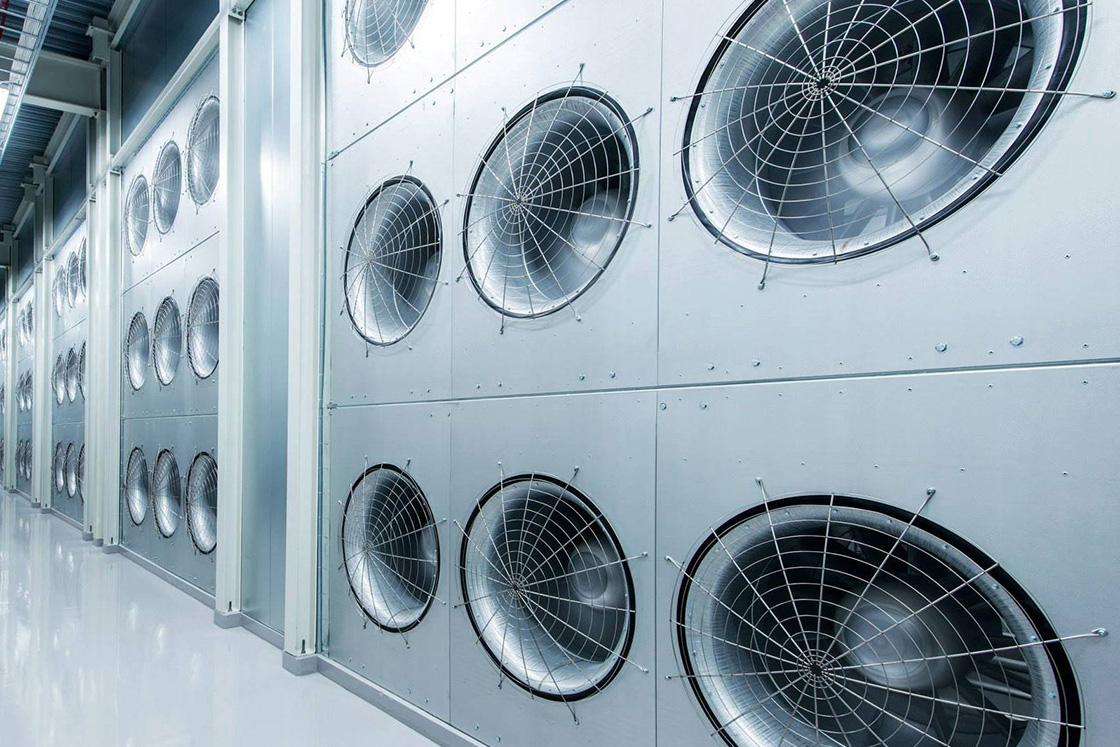 Drives for fans: Cool tech for optimal performance
Danfoss AC drives applied to air recirculation fans in the data center control the air flow between the racks. Removing excessive heat around the IT installations, they ensure optimal thermal conditions to protect electronic components and enable optimal performance of the servers.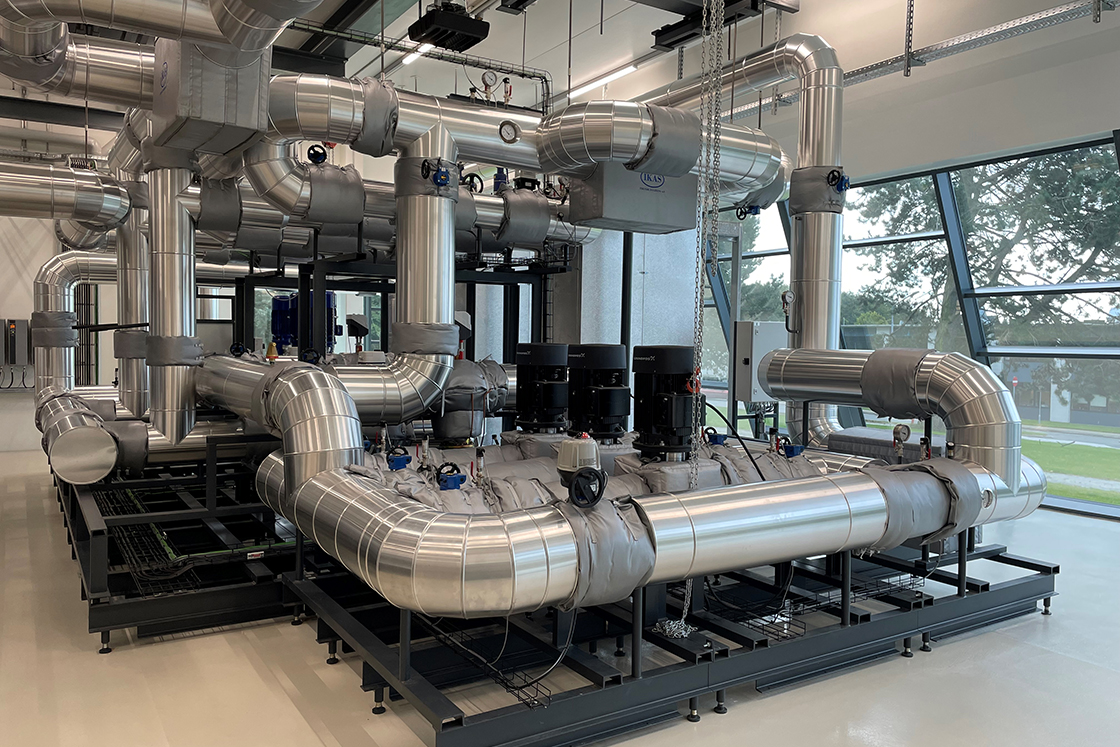 Drives for pumps: Optimize pumps to enhance system performance
By optimizing pumping operations with Variable frequency drives (VFD) it's possible to enhance system performance significantly in refrigeration and air conditioning applications.
Installing Danfoss AC drives ensures and optimized production and protection of the drive, motor and other systemt equipment. They also ensure improved liquid supply in case of leakage or broken pipes and offers several control features and smart protection capability.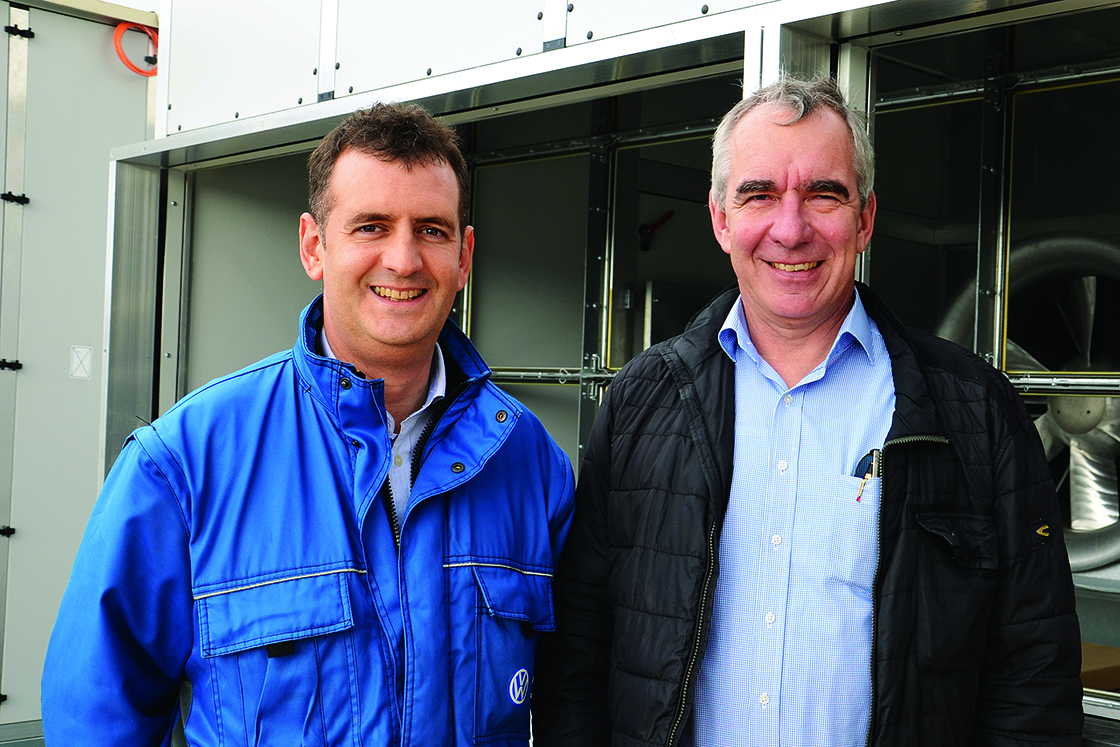 EC+: More freedom to ventilation system designers
EC+: More freedom to ventilation system designers
To get high performance and system efficiency in an HVAC system, the individual components need to be broadly compatible with each other. For instance, the overall system efficiency would suffer with a high-efficiency motor that is only compatible with lower efficiency fans.
The EC+ concept from Danfoss allows system designers to combine the most efficient fan and permanent magnet motor with a VLT® HVAC Drive. This brings several advantages:
Free choice of motor technology
Unchanged device installation and operation
Free choice of components from any Manufacturer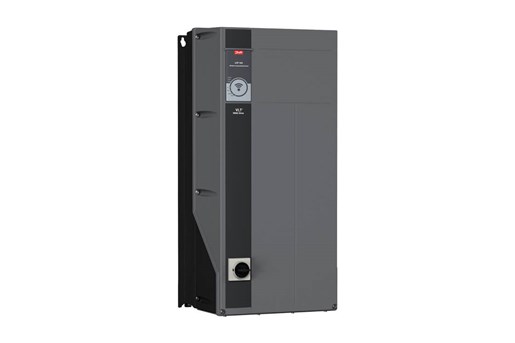 VLT® HVAC Drive FC 102
This tough and savvy FC102 drive enhances pump, fan, and chiller applications' performance in buildings and runs outdoor in most climates.
Slim down your TCO
Fully reliability running this drive outdoors with temperature extremes from 50°C to minus 25°C
Save time and maximize uptime by parameterizing and troubleshooting from outside the AHU
Get exactly the motor you prefer, for whatever reason from supply security to performance optimization
Easily integrate the AC drive into your building automation system is a key to optimal control
Cases: Data security comes first, then cooling efficiency
Data centers demand the highest levels of security, reliability, and uptime. Discover how our application expertise and product portfolio of air and liquid cooling technology has been leveraged to cool data centers around the world.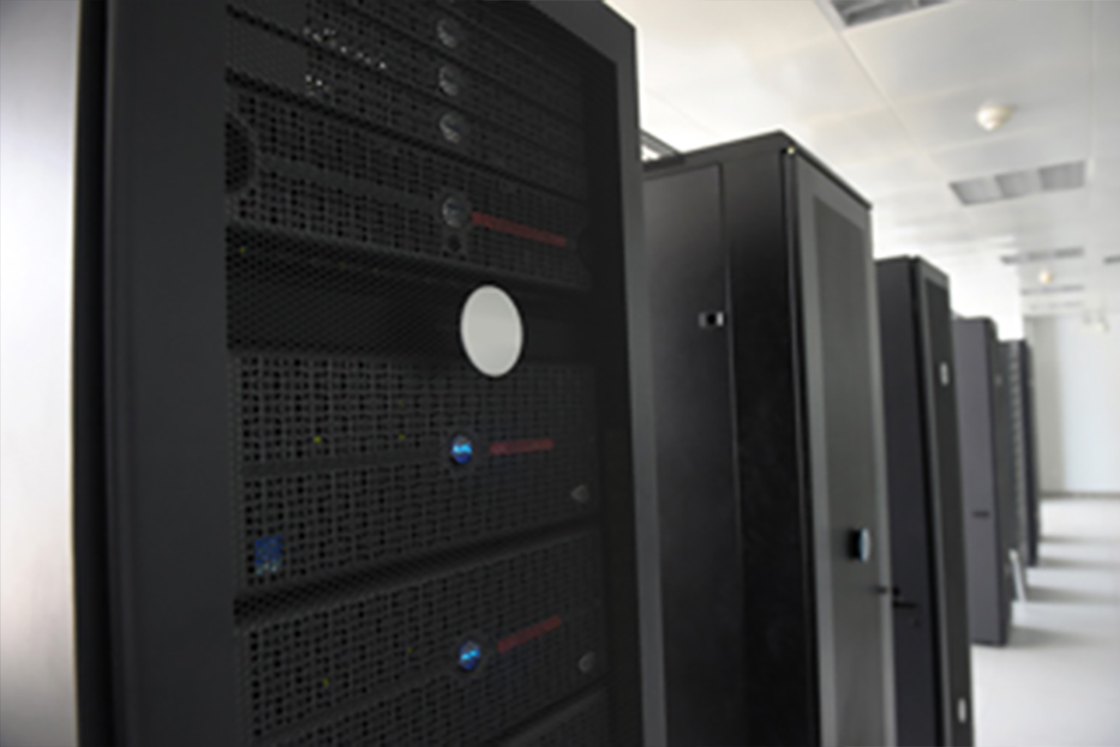 Low PUE in data center cooling saves energy and costs
For a large British manufacturer, we helped install a scalable data center cooling solution. The installation consists of 6 phases each 500m² complete with 12 high efficient cooling units, each with multiple inverter fans and compressors in order to minimize energy use and provide N+1 resilience. The units are designed to maintain the data center at 21°C ± 3°C and humidity between 20 and 80% RH.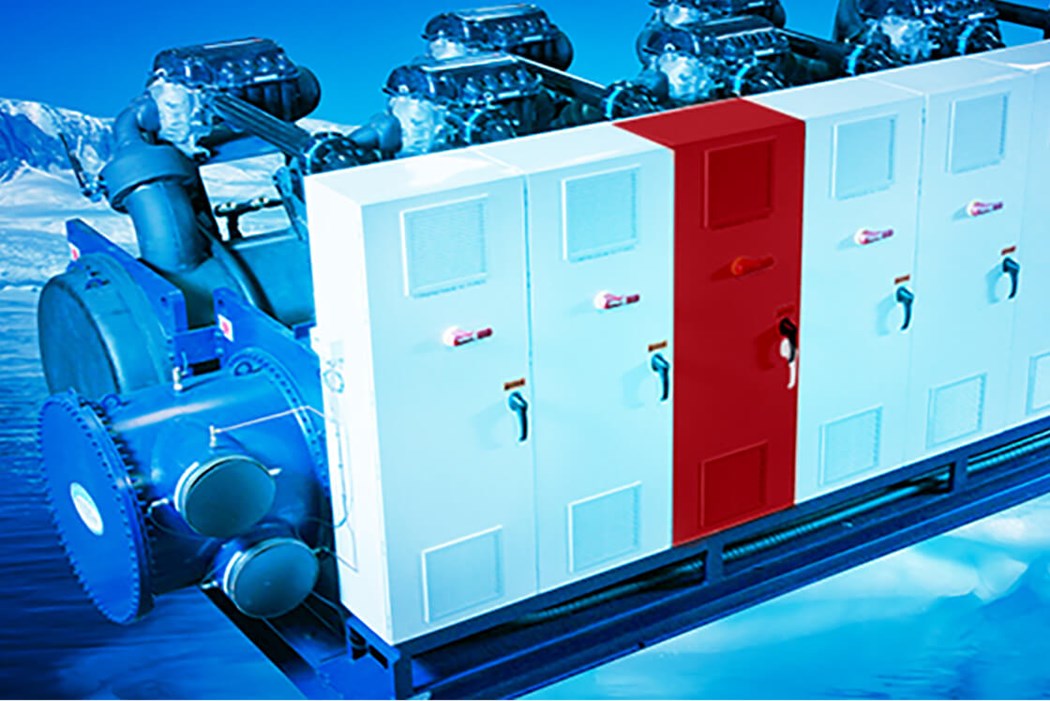 1,400 Ton chillers improve efficiency and lower costs
A world-leading technology company houses multiple data centers at its 40-building campus in San Diego. To power the campus, the company uses an expansive, on-site energy infrastructure. Our expert team helped build three 1,400 Ton chillers powered by 21 Danfoss Turbocor® compressors to improve efficiency and lower costs.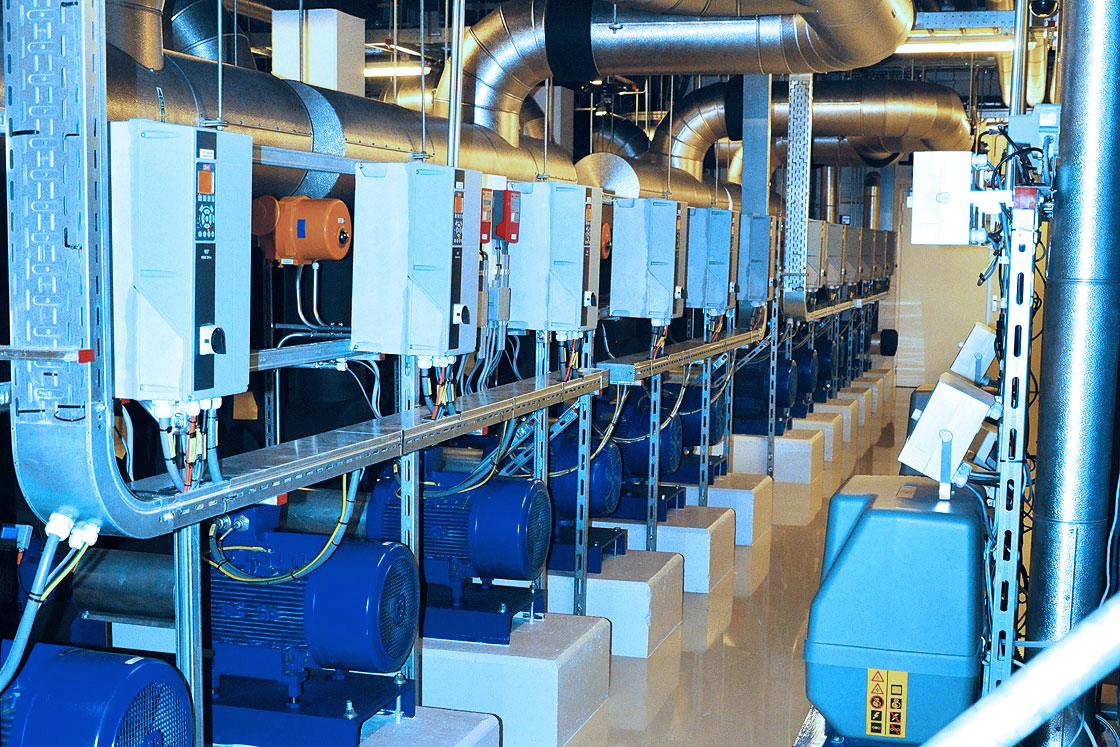 Equinix server rooms: Totally reliable air cooling
Equinix' is the world's biggest colocation provider and connects some of the world's leading businesses. Danfoss delivers reliable control of data center pumps and ventilators to extract as much heat as possible from server rooms to ensure a long service life for the sensitive digital equipment. Approximately 135 VLT® HVAC Drive FC 102 are in operation at the Equinix data center in Amsterdam.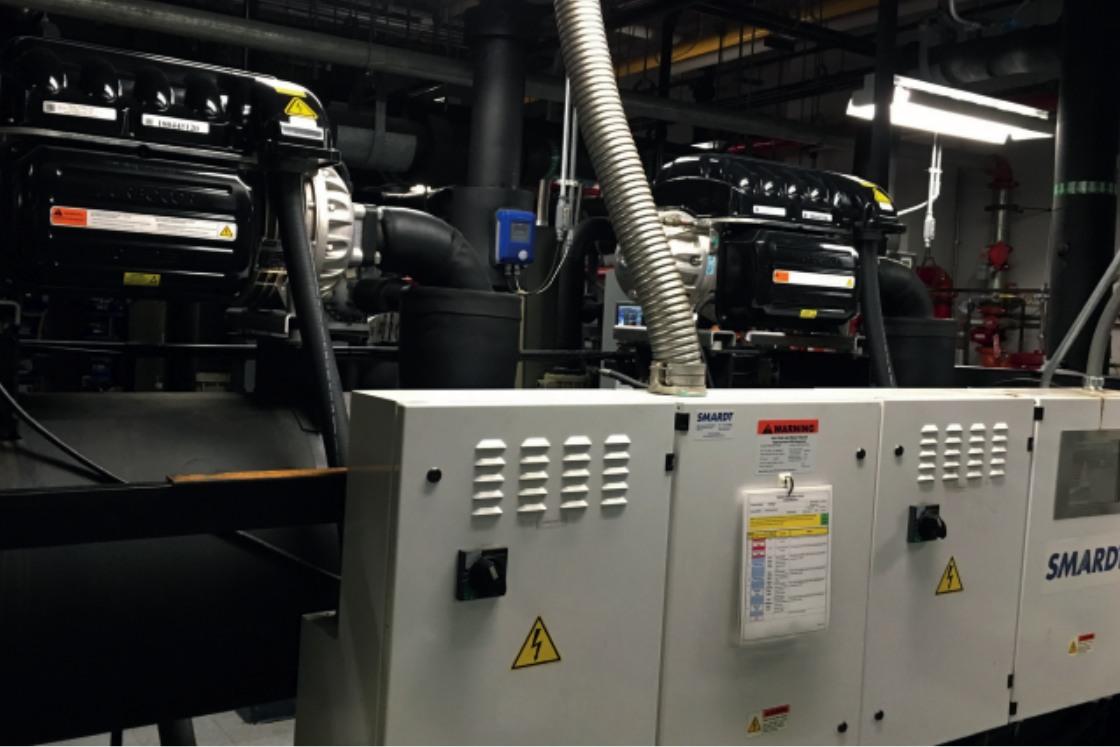 Oil-free compressors maintain consistent performance over time
The Hershey Company and Australian Broadcasting Corporation (ABC) Studios installed cooling systems with Danfoss Turbocor® compressors to ensure a continuously high performance. These variable-speed centrifugal semi-hermetic compressors use oil-free magnetic bearings to minimize oil-related performance problems and mechanical wear.  
More solutions for data centers
Leverage our unmatched data center portfolio
Data center owners and managers are under increasing pressure to reduce power consumption, all the while uptime and scalability are ever more critical factors. With Danfoss' sustainable data center solutions, you can have it all.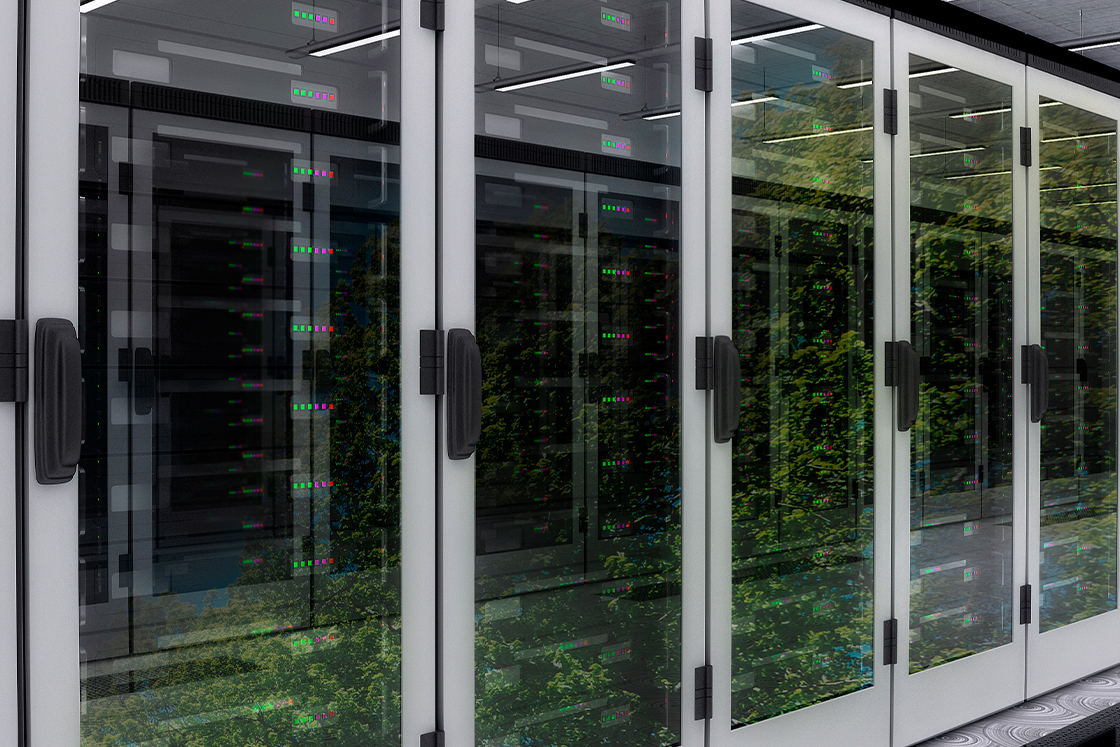 Data center power distribution
Increase efficiency and reduce the carbon footprint with sustainable power distribution technology
Meet our data center experts


Sustainable data center solutions
Improve your data centers' energy efficiency, climate footprint, and uptime. With Danfoss you get unmatched expertise, experience, and end-to-end product portfolio.