About Danfoss Drives
Danfoss Drives is unique in that it is 100% focused on developing, manufacturing and supplying AC drives. Our portfolio of high-quality, application-optimized products maximizes process performance, saves the most energy and minimizes emissions.
Knowledge center
The Danfoss Drives knowledge center gives you access to information that ensures you get the most out of your AC-drive solution. Learn about training programs, keep up to date with the latest industry hot topics and read a wide range of in-depth articles.
News
Danfoss elevates factory efficiency across Europe with industry thought leaders

From 25 May to 8 June, Danfoss Drives will be hosting four business-relevant Factory Efficiency Days to provide primarily European participants with valuable and innovative ideas on how to elevate energy efficiency in their factories.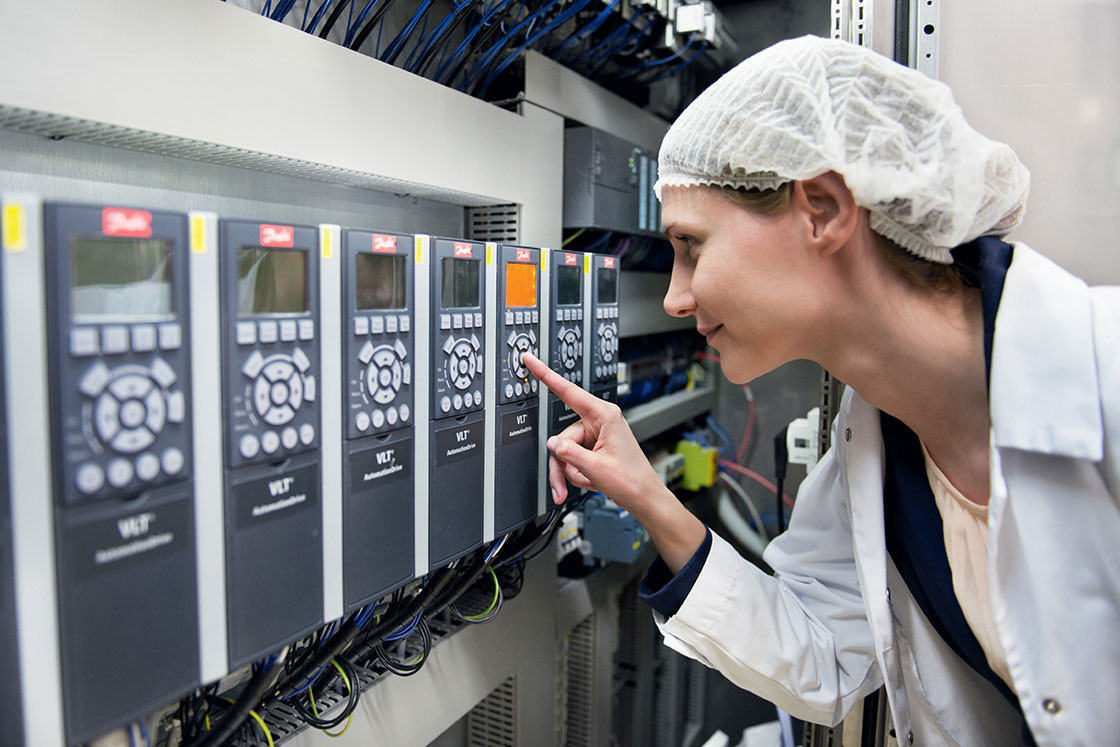 What is an AC drive
AC drives play a major and very necessary role in modern, everyday life. Find out how Danfoss AC drives are helping to make the world and our way of living more sustainable.
Training
Keep up to date on opportunities to improve your personal knowledge and skills. Learn about trends, methods and features that save additional energy, increase product quality or decrease process downtime. Our standard or customized trainings are ideal for personnel at any level.
Events
On demand - Condition-based monitoring with intelligent drives

27 April - 31 December, 2021, Вебинары, online

Did you know that you can use your drive to monitor the condition of an application, and get early warnings to avoid machine outages? Using intelligent drives with embedded condition-based monitoring ability, you get the right information at the right time, so you can detect faults earlier. You can plan ahead and reduce costs significantly – saving unexpected downtime and even reducing your spare parts stock.

On demand - Energy efficiency in chemical and petrochemical plants

27 April - 31 December, 2021

Learn how to unleash untapped potential in your operations, by using the right AC drives. The chemical sector has a big role to play in tackling climate change and achieving global energy targets. This webinar explains how chemical industries are taking steps towards reaching these goals, reducing energy consumption by applying high-efficiency drives in their systems. Using this approach, Danfoss Drives offers support to help increase plant return on investment (ROI) and reduce total cost of operations (TCO).