About Danfoss Drives
Danfoss Drives is unique in that it is 100% focused on developing, manufacturing and supplying AC drives. Our portfolio of high-quality, application-optimized products maximizes process performance, saves the most energy and minimizes emissions.
Knowledge center
The Danfoss Drives knowledge center gives you access to information that ensures you get the most out of your AC-drive solution. Learn about training programs, keep up to date with the latest industry hot topics and read a wide range of in-depth articles.
News
Danfoss House paves the way for the housing of the future

The new Danfoss House will be ready in 2023, and will serve both as a housing construction as well as testing and demonstration center for Danfoss's energy-efficient technologies. The ambition is to achieve the highest sustainability certification for an ordinary residential building in brick and concrete.

Danfoss powers new electric ferry sailing World Heritage waters

Thursday, December 3, 2020

Powered by Danfoss, the first fully commercial electric ferry in Denmark be will be breaking the waves at the UNESCO World Heritage waters from September 2021. Every year, the new ferry will help bring 1,8 million passengers across the 4 km strait. The future holds big potential to operate shorter routes by electric ferries.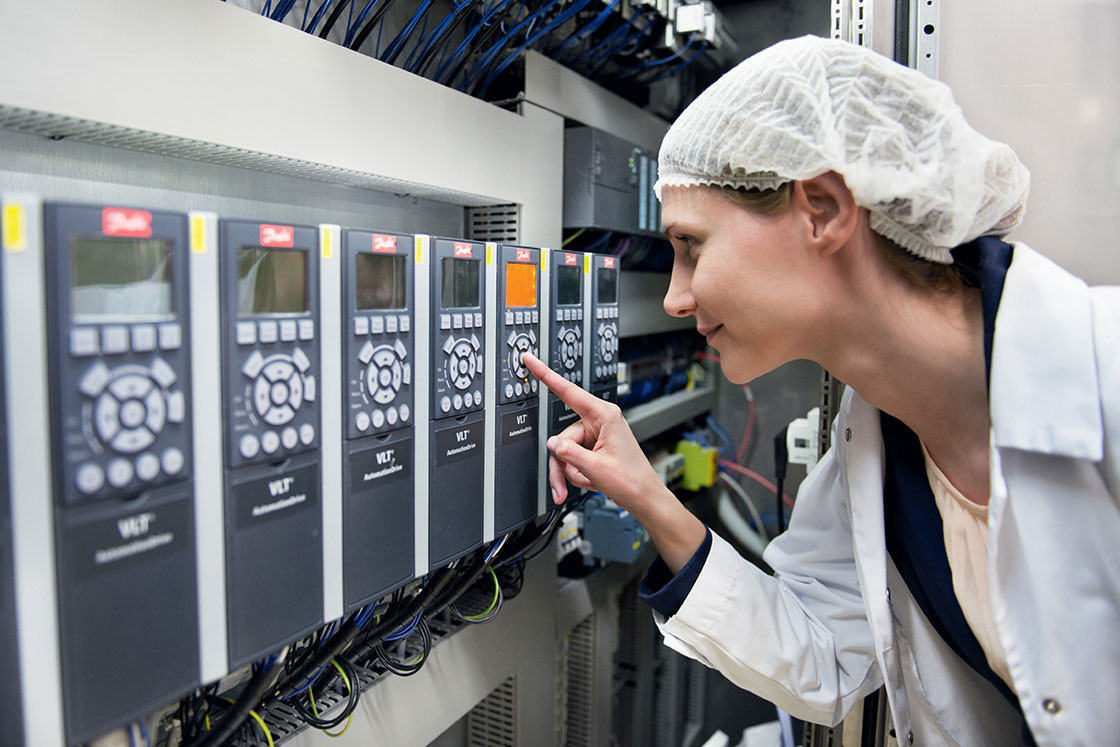 What is an AC drive
AC drives play a major and very necessary role in modern, everyday life. Find out how Danfoss AC drives are helping to make the world and our way of living more sustainable.
Training
Keep up to date on opportunities to improve your personal knowledge and skills. Learn about trends, methods and features that save additional energy, increase product quality or decrease process downtime. Our standard or customized trainings are ideal for personnel at any level.
Events
On demand - Drives and features for crane applications

27 April - 31 December, 2021, Webinar

Need to optimize your crane performance? Which drives serve your crane application best? With the right application-dedicated features, you are well equipped to optimize your crane performance using AC drives. Learn about integrated functional safety features, sensorless anti-sway for high stability, how to harness regenerative power, and more.

On demand - Energy efficiency in chemical and petrochemical plants

27 April - 31 December, 2021

Learn how to unleash untapped potential in your operations, by using the right AC drives. The chemical sector has a big role to play in tackling climate change and achieving global energy targets. This webinar explains how chemical industries are taking steps towards reaching these goals, reducing energy consumption by applying high-efficiency drives in their systems. Using this approach, Danfoss Drives offers support to help increase plant return on investment (ROI) and reduce total cost of operations (TCO).