Drive down energy consumption
The global energy crisis has put even greater focus on energy efficiency. And while we collectively set our sights on the bigger picture, we must not forget the everyday applications where AC drives can help us make huge energy savings – without any drop in output.
Want to become more energy efficient? Pick the low-hanging fruits
When it comes to bringing energy efficiency to your business, where should you begin? And how can you implement quick and easy changes without affecting your long-term strategy?
The answers could be hiding in plain sight: Your fans and pumps may seem a small part of your overall operations, but reducing their speed even a little can result in substantial energy savings.
With AC Drives, you can easily optimize your fans' and pumps' performance and instantly save on your energy bill.
Your guide to energy saving with drive technology
To get the best performance from fans, pumps and any other electric motors while using considerably less energy, our experts have put together a list of things to consider.
For instance, you can learn how to gain quick energy savings with advanced speed control, via installing the right AC drives, and by getting their settings just right.
Get the guide and learn how you can leverage energy-saving potential in all your motor applications quickly — and much more.

9 ways to save energy
Speed control matters
Check for fans and pumps in your applications and facilities
Get your AC drives' settings right
Get it right from the start and monitor your progress
Do not compromise on system reliability
Is regenerative energy an option?
Which AC drive is right for your application?
Take a closer look at motor technologies
The 10-30-60 rule
How can Danfoss Drives help you?
As a global leader in AC drives, we understand how much effort it takes to create a truly sustainable business, and we have the knowledge and expertise to help get you there. And with 4,700+ experts based across the world, all working towards the same goal — to drive your business forward into an electrified future — we can be with you wherever you are, whatever industry you are in. From the initial phone call, to installation of your AC drives and beyond.
Take a look at how we have already helped some of our customers achieve substantial energy savings.
A path to an energy neutral water sector
In Aarhus, Denmark, the Marselisborg Water Treatment Plant has installed drives for more energy efficiency, as well as generating from sludge. Now it produces far more energy than it needs.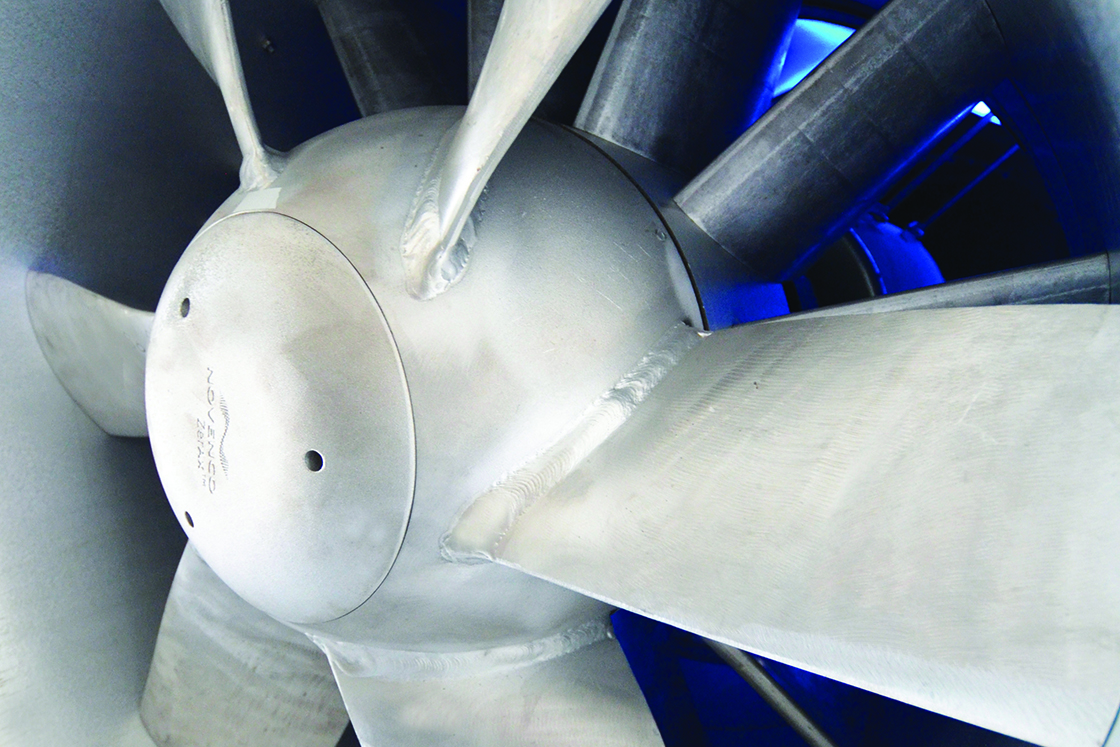 20% energy savings on air handling units
Discover how Volkswagen used Danfoss's EC+ Concept to drive optimal air conditioning and save energy at their factory in Navarra, Spain.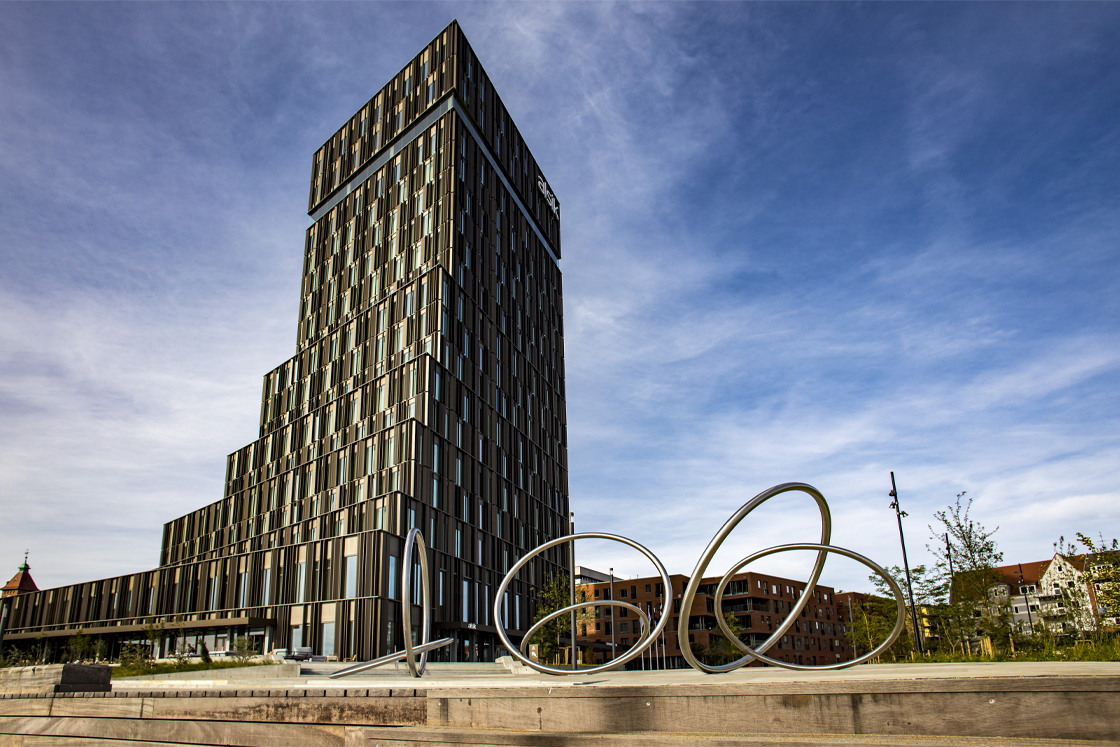 Sustainable luxury in the heart of Sønderborg
Hotel Alsik is proud to be 76% CO2-neutral, with sustainable solutions including VLT® drives reflected throughout the entirety of this magnificent hotel.
What drives can do for your building
Want to optimize comfort, reliability and energy consumption in your building systems? Whether you rely on fans or pumps to handle your indoor climate, Danfoss AC drives can help you.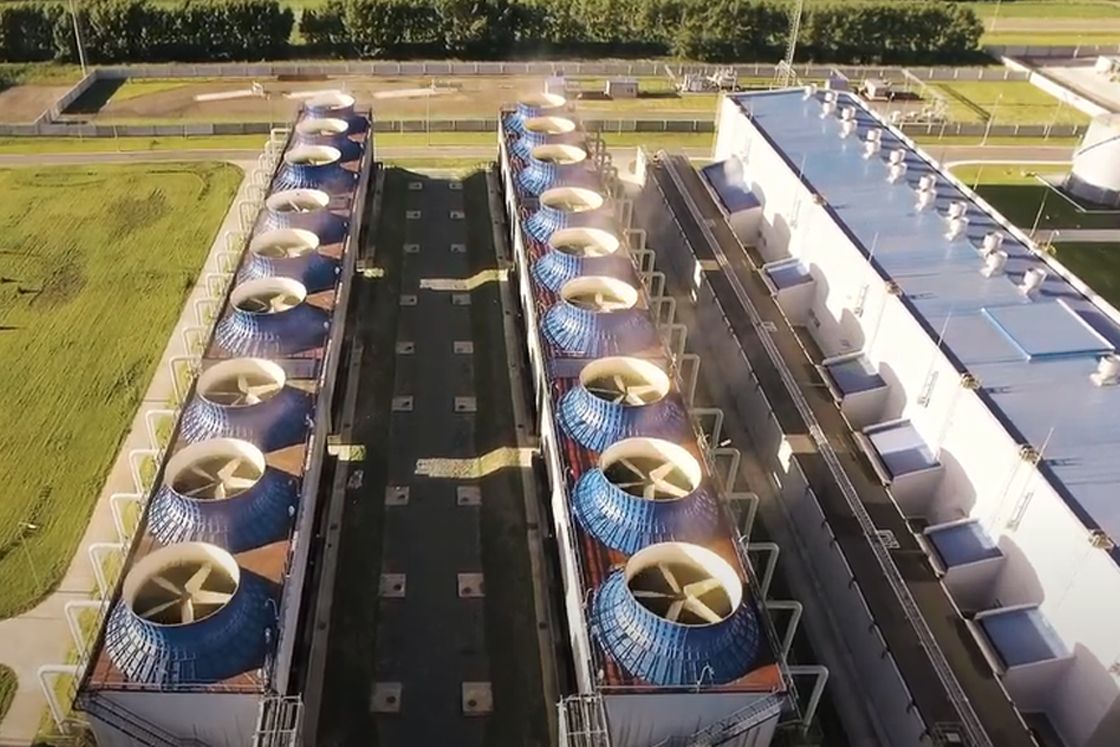 Fans
With user-friendly interfaces, distributed intelligence, and reduced power consumption, our drives solutions can optimize the performance of fans.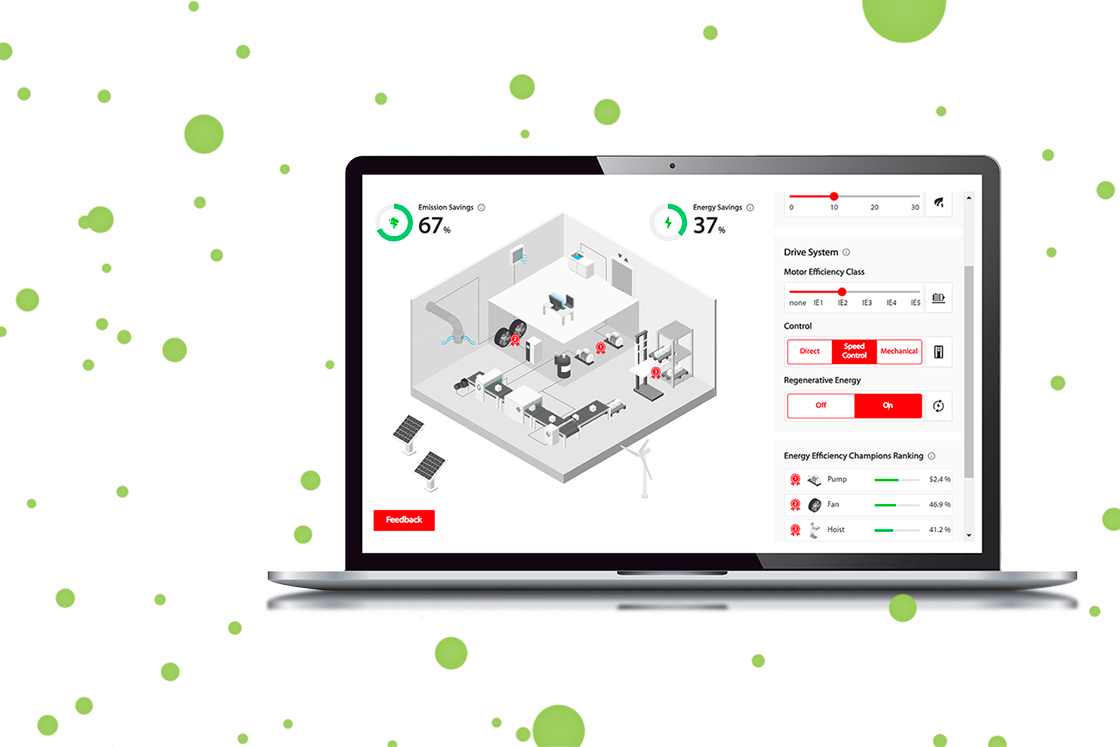 Discover hidden energy efficiency champions in your building
Many companies invest in renewable energies such as photovoltaics on the roof or purchase green electricity. But is that enough?
Discover the hidden energy efficiency champions in your building with the new online tool. Experience which settings will save the most energy, costs and emissions.