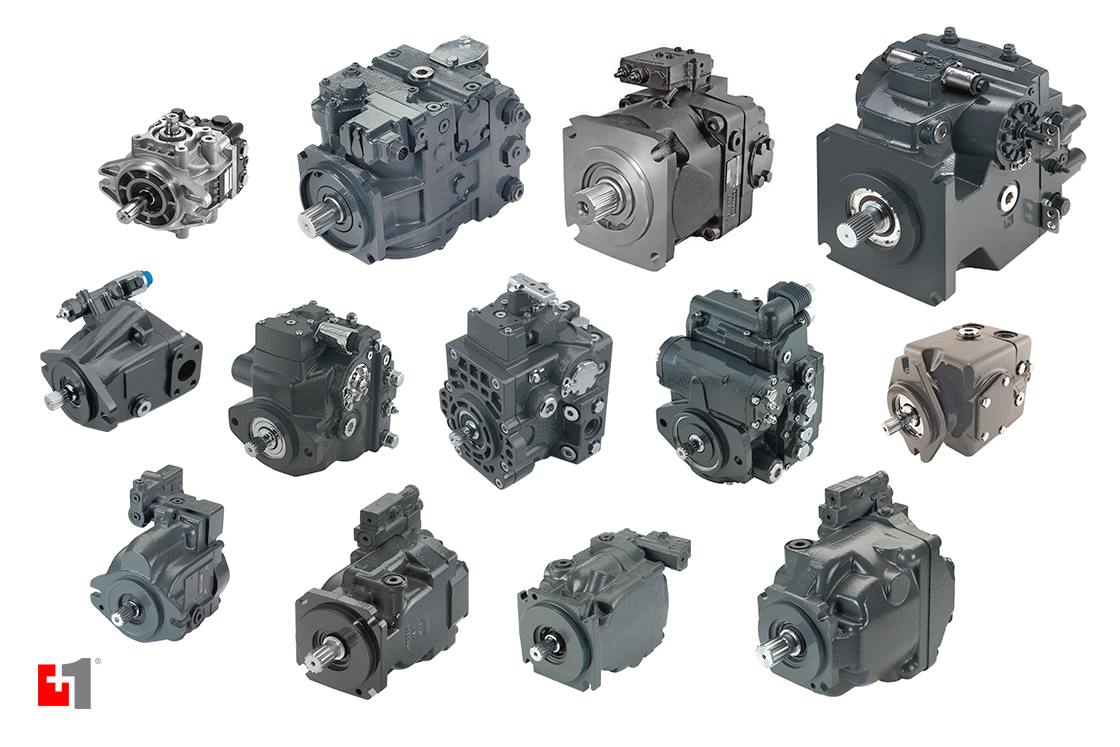 Danfoss Power Solutions products
Danfoss Power Solutions is a world-class provider of mobile hydraulic and electrification products and solutions. It's not just our name. It's what we do! Providing power to transform the world in an energy-efficient and sustainable way!

Virtual Exhibition Space
We invite you to view our Exhibition Space and read about our 5 dedicated  areas.
News
Editron powers a fully electric aircraft pushback tractor manufactured by Panus Assembly

A fully-electric aircraft pushback tractor, manufactured by Panus Assembly and powered by a Danfoss EDITRON drivetrain, is currently being trialed at a major international airport in Thailand.
Events
Eima, Bologna, Italy

11 - 15 November, 2020, Trade show, Bologna, Italy

EIMA International is the International Exposition of Machinery for Agriculture and Gardening, a biennial event created in 1969 by FederUnacoma, the Italian Agricultural Machinery Manufacturers Federation, and organized by the federation's service division, FederUnacoma Surl, in collaboration with BolognaFiere. Check out Danfoss Power Solutions products at the booths of BIBUS Italy and SACE, representing our products at the exhibition.

EMAF, Porto, Portugal

18 - 21 November, 2020, Trade show, Porto, Portugal

This is an International fair of machines, equipment and services for the industry. It is the largest Portuguese event in the industrial sector is returning to renew its focus on the internationalization of technologies, industry innovation and specialized technical knowledge. Danfoss Power Solutions is represented by our partner Movicontrol.

BIEMH, Bilbao, Spain

23 - 27 November, 2020, Trade show, Bilbao, Spain

BIEMH is Spain's biggest international machine-tool and advanced manufacturing fair. It will be offering the most advanced solutions in the sector and encouraging hands-on participation by exhibitors and visitors alike through the creation of a forum conducive to doing business.
Case studies
Retrofitting an iconic Finnish ferry

For retrofitting the iconic Finnish ferry - Prostvik, Danfoss Editron introduced its new direct current-link solution, consisting of a compact and lightweight diesel-electrical drivetrain. The main benefits of installing a diesel-electric system are significantly reducing the ferry's environmental footprint, as well as achieving redundancy.

Taipei buses driving the electrical bus revolution

The city Taipei in Taiwan turned to Danfoss Editron. Asking them to power their first line of all-electric bus line with Editron's drivetrain system. With this system the buses have no emissions and can run over 260km at full capacity and 300km when empty.

Danfoss Power Solutions
Your strongest partner in mobile hydraulics.