About Danfoss Silicon Power
To beat the competition, you know that you need to think differently. Danfoss manufactures customized power modules to give you the competitive edge that you are looking for.
Security of supply
Being chip independent, we can offer you the advantages of security in times of tight supply. This will improve design flexibility and reliability of the supply chain, especially in a rapidly growing market.
Technology and Innovation
Technology and innovation are more than just buzzwords. It is how we keep you at the leading edge of your business.
Danfoss and ZF join forces to reinvent transportation
The transport sector is responsible for one quarter of global emissions, and the majority is linked to passenger vehicles. Together, Danfoss and ZF Friedrichshafen AG will accelerate the electrification of the global car industry and transform the sector for a sustainable future.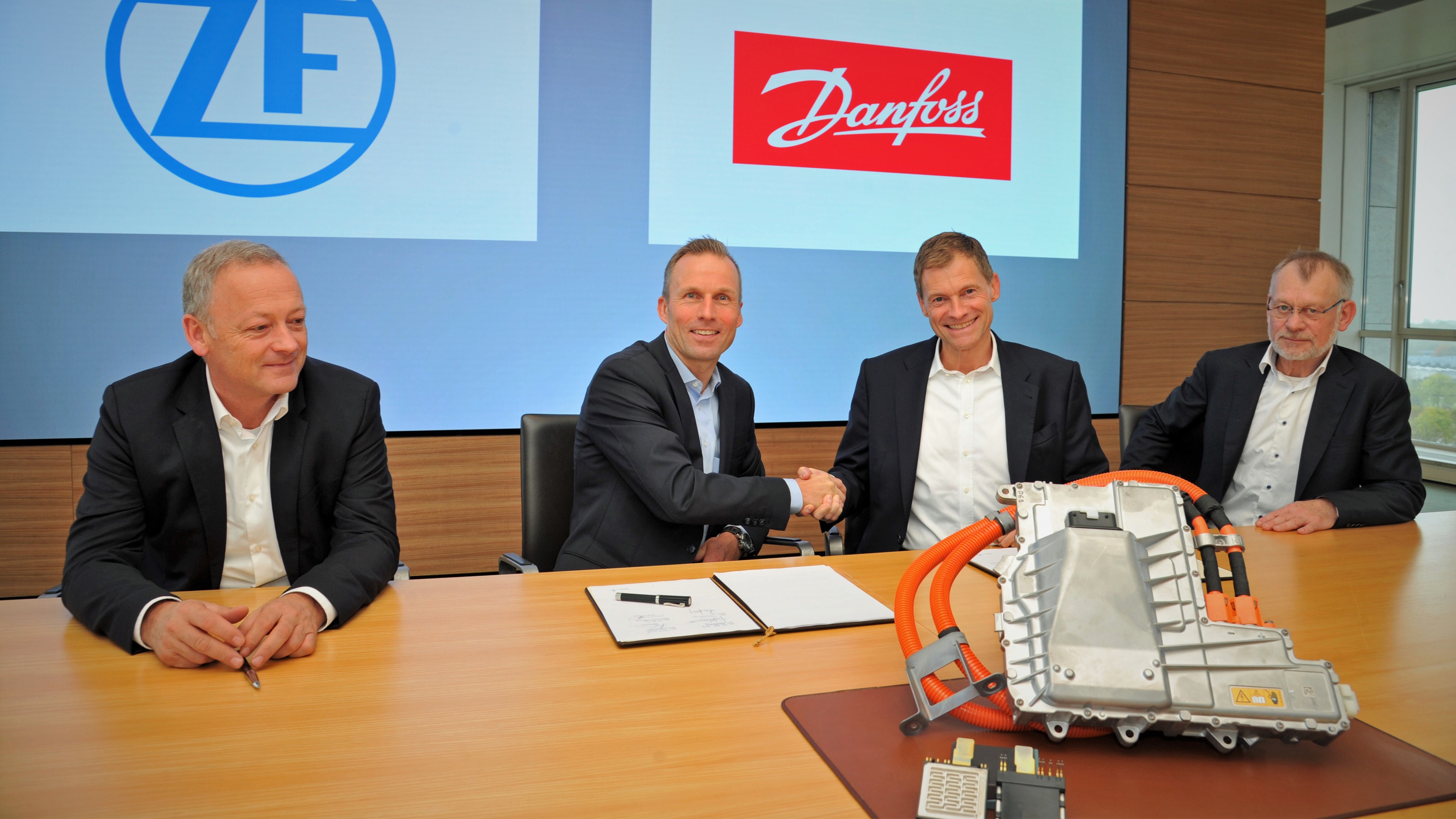 ZF and Danfoss seal Strategic Partnership
ZF Friedrichshafen AG and Danfoss Silicon Power GmbH have stepped up their existing cooperation, with a new strategic partnership for silicon- and silicon-carbide power modules.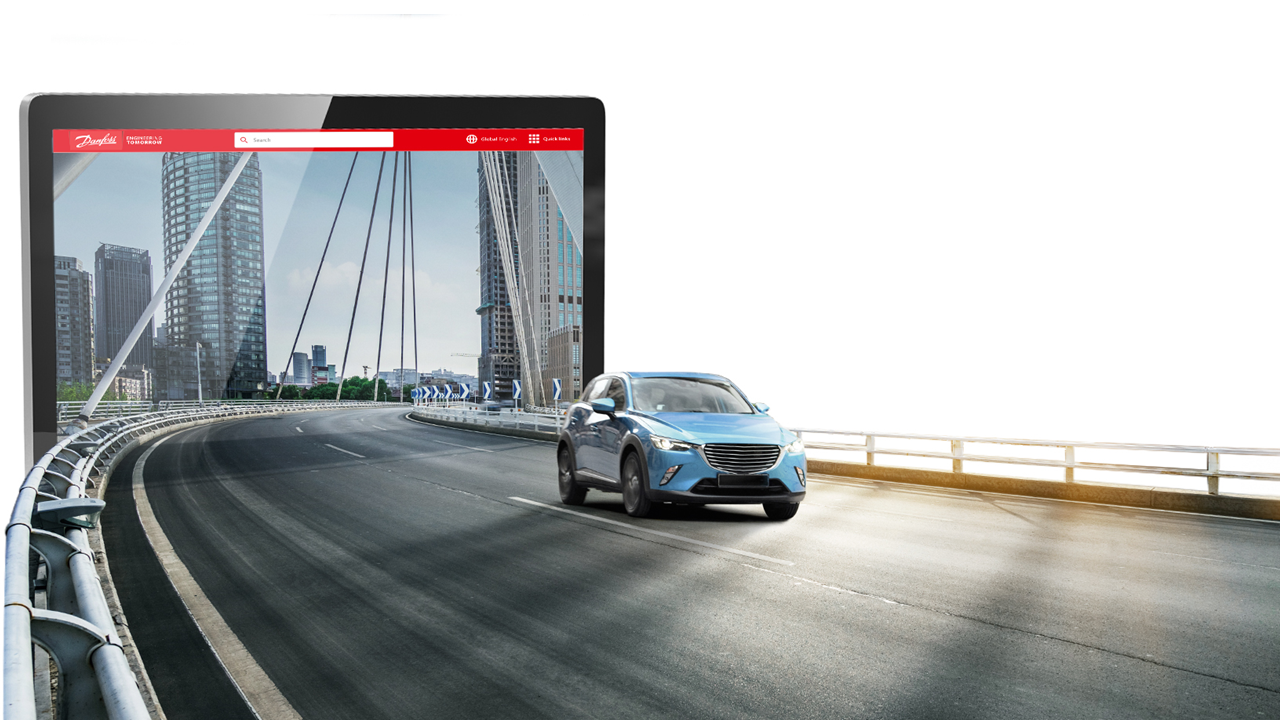 The Danfoss Exhibition Space is now online!
Meet our Automotive, Industrial and Renewable Experts virtually and explore more about our state-of-the-art power module technologies and how they fit to your exact needs.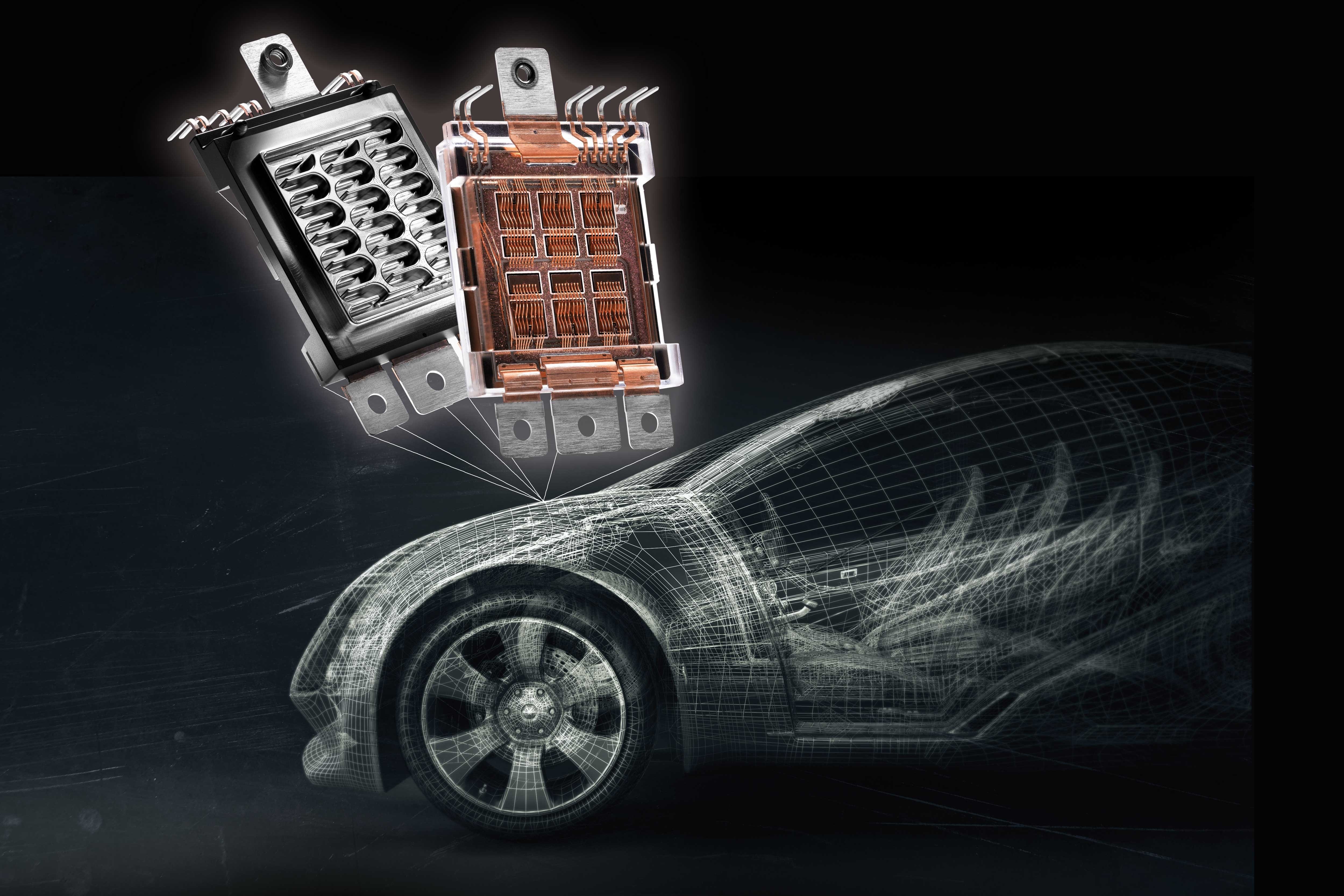 New DCM™1000 technology platform for automotive traction
Work with Danfoss and experience traction inverter design in a new way. Let's build the solutions your customers demand.
Rely on world-class quality
To ensure you receive components of only the highest level of quality, our entire manufacturing process up to the electronic and testing processes takes place under clean room conditions. Our state-of-the-art production equipment automatically packages modules directly from the semiconductor on wafer to the final electric test.
Power modules from Danfoss Silicon Power are manufactured on automated assembly lines. Our 35,000 m² research, development and production facility is certified and compliant according to
Our certified processes are your assurance for consistent high quality and a streamlined path from development to manufacturing. These certifications enable us to quickly transfer development projects to high volume production that can be integrated seamlessly into the OEM or automotive manufacturer's supply chain with full focus on quality.
Learn more about our Company Policy 
We are looking for talent
We are growing and looking for new talents. Discover more on our job portal
Impressum
Company: Danfoss Silicon Power GmbH • Husumer Strasse 251 • 24941 Flensburg • Germany
Management: Claus A. Petersen, General Manager  •  Registration no.: HRB 951SL  • VAT-No.: DE812515749