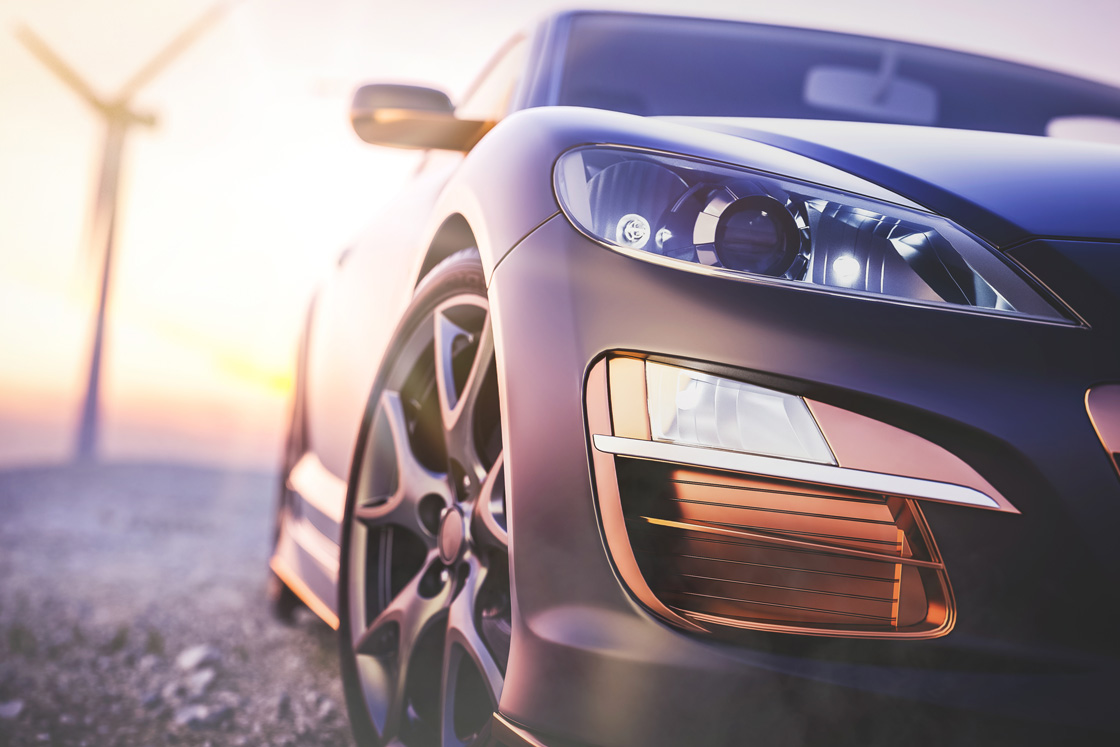 IGBT inverter at the heart of the EV drivetrain
Drivers of hybrid electric vehicles (HEV) and electric vehicles (EV) rely on automotive manufacturers to deliver a safe, reliable and comfortable driving experience. The main traction inverter, a critical component in the electrified drive-train, influencing the driving experience, the battery range and the overall safety of the vehicle.
The purpose of power module-based traction inverter is to convert the DC current from the electric vehicle's battery to AC current to be used in the electric motor to drive the vehicle's propulsion system. It also plays a significant role in capturing energy from regenerative braking and feeding it back to the battery. 
As the heart of the drivetrain, the traction inverter is a critical component where reducing time to market has a big impact on your competitiveness as an OEM or system integrator. Proven robustness under harsh environments ensures reliable operation throughout the vehicle lifetime. This is where Danfoss can offer you a unique advantage by fast  delivery of customized power modules designed to meet your application requirements.
High-integration design maximizes IGBT inverter competitiveness
There are two different traction inverter design philosophies. The first is separate packaged 'box-type' inverters commonly used by many automotive manufacturers and system suppliers. These inverters using power modules benefit from ease of assembly, while still having a modular design approach.
The second design philosophy applies a more integrated inverter design, where small and fully encapsulated power modules are placed within the mechanical compartment of the drive-train. Here, the electric machines can be designed as a fully integrated part of the transmission, by integrating the power inverter into the same housing. This is just one of the paths Danfoss offers you.
The demand for higher levels of integration of power modules into inverters is growing, with good reason. The concept of an electrical machine including all the power electronics needed for a frequency inverter, matching requirements for cooling, vibration and robustness, is very attractive when it comes to the sensitive discussion of volume or weight restrictions and overall system cost.
Seamless interfaces and tiny footprint deliver the world's best optimization
When choosing the path of customization, the challenges in optimizing traction inverters are many:
Designing the mechanical interface for all the physical connections to the rest of the drivetrain.
Optimizing the chip content.
Selecting the best performing substrate for your budget.
Choosing the best cooling geometry for your configuration. 
Engineering consulting in making these decisions is part of the package when you work with Danfoss. We offer a novel approach which gives you the shortest development lead times for customized IGBT inverters on the market. This includes in-depth optimization of all these vital design parameters. The result is a 100% seamless interface to your system, unprecedented power density, and the world's smallest footprint for precisely your drivetrain.
No performance compromises
You don't need to compromise on system performance by fitting your inverter to a standard power module. Instead, Danfoss modules are customized to precisely fit your inverter design.
The secret to this is our high level of customization enabled by the DCM™ technology platform. This platform is developed in-house specifically to enable fast and flexible customization of power modules for the EV and HEV industry. It enables the shortest customization lead time anywhere, which makes all the difference in this dynamic field.  The approach is personal, and we collaborate closely at all stages of customization. We learn from you and your unique application. Then in collaboration with you, we apply our engineering expertise focusing on what is core to your business.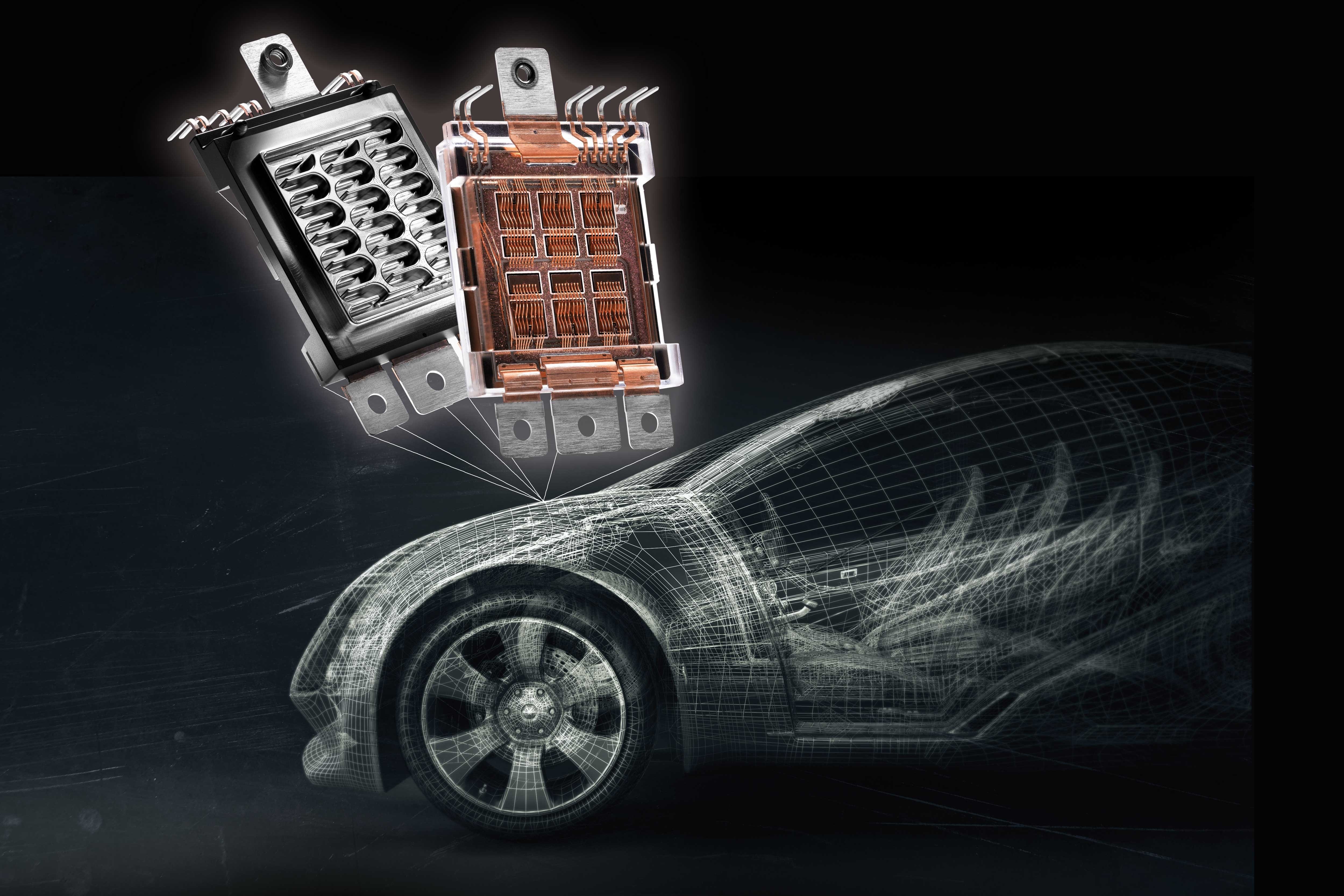 New DCM™ technology platform for automotive traction
The next generation power module technology platform for automotive traction inverters 
Patented technology for unique performance capacity
How do our patented technologies support customization? We offer you the highest power density on the market, thanks to patented ShowerPower® cooling technology for thermal performance. You achieve longer lifetime, higher thermal robustness, and more reliability with unique DBB® layer-bonding technology. The DBB technology enables 15 times more power cycles than conventional Al bond-wires, without derating, for full Si or SiC utilization in the inverter.
We share and we're independent
Perhaps best of all, it's reassuring to know we are an independent player working only in the power module supply and customization business. When we partner with you, we share all our knowledge and do not compete with you for business. There are no restrictions on chips, because our customization platform is fully compatible with all chip technologies, and flexible enough to provide the best possible semiconductor solution for any application.
Downloads

| Type | Name | Language | Valid for | Updated | Download | File type |
| --- | --- | --- | --- | --- | --- | --- |
| Brochure | DCM™ technology platform | English | Multiple | 05 Apr, 2019 | 3.4 MB | PDF |
Coming soon...
Coming soon...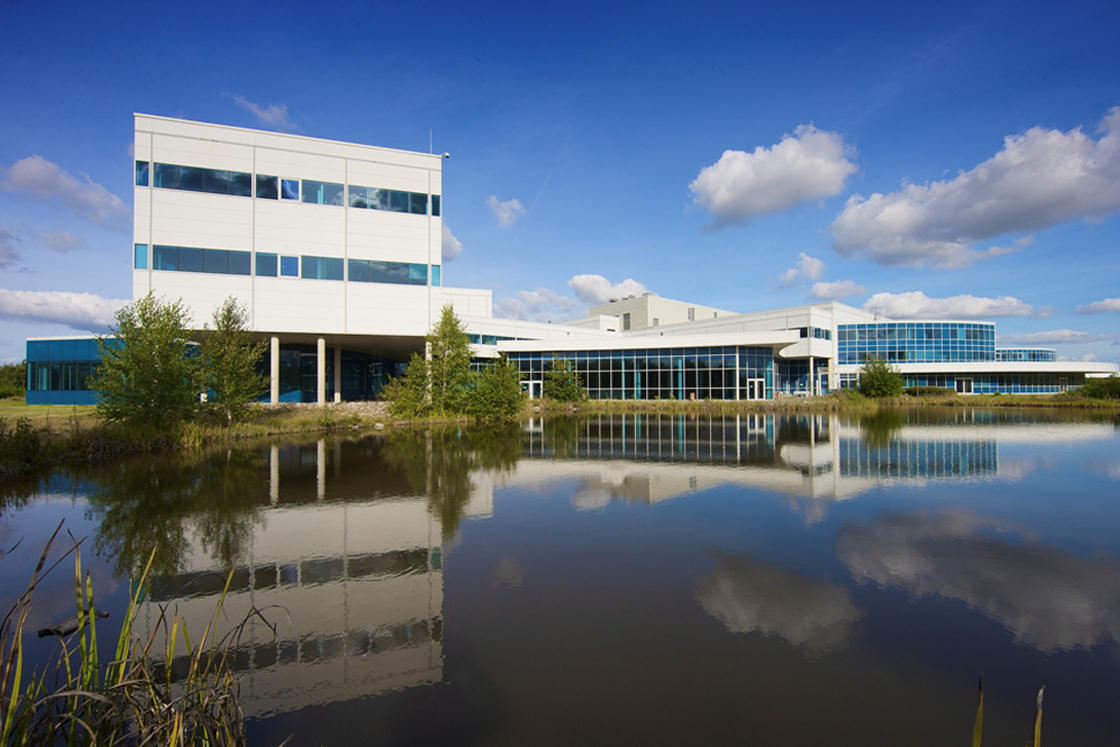 Danfoss Silicon Power is a globally active manufacturer of customized IGBT power modules, MOSFET power modules, SiC modules and power stacks. We promise that each product is individually designed to meet your exact requirements.
Learn more about how Danfoss Silicon Power works to optimize electrification, together with automotive, renewables and industrial manufacturers.