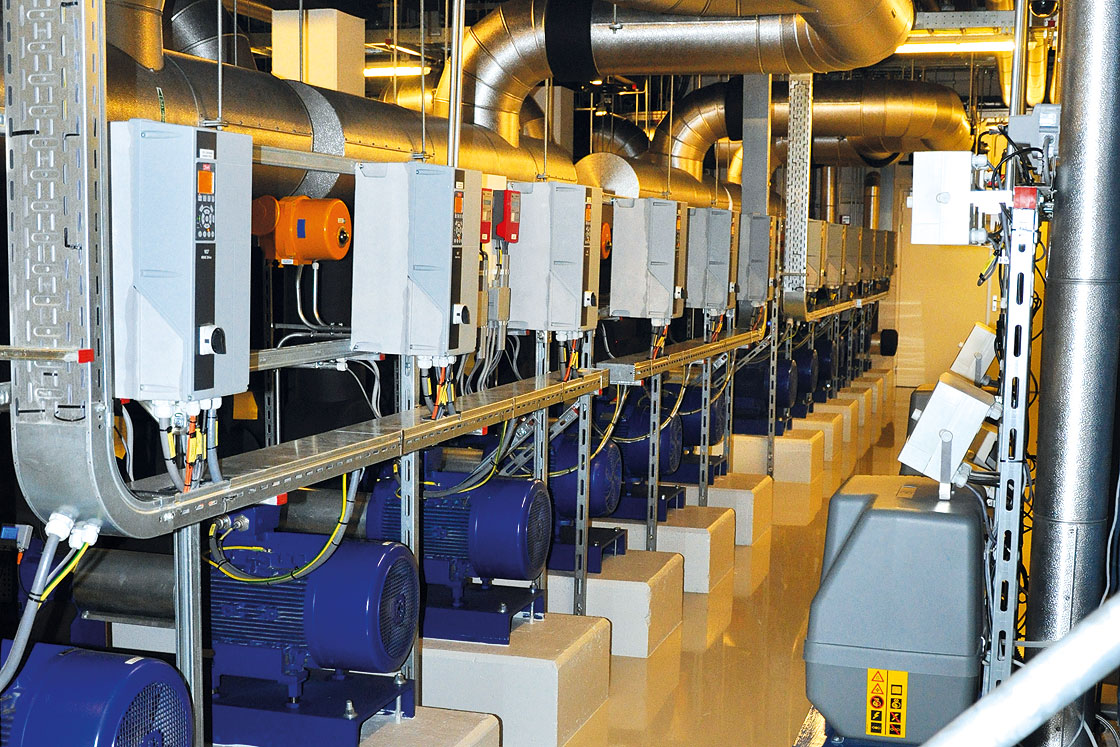 Equinix connects the world's leading businesses to their customers, employees and partners inside the most interconnected data centers.
Reliable control of pumps and ventilators is vital to extract as much heat as possible from server rooms to ensure a long service life for the sensitive digital equipment.
Approximately 135 VLT® HVAC Drive FC 102 are in operation at the Equinix data center in Amsterdam. The AC drives conserve lots of energy in the motor as a result of the reduction in revs, they also ensure that pumps achieve the highest possible hydraulic efficiency which has a substantial impact on the efficiency achieved by the overall installation. By running the pump in the correct curve, its service life is also extended.