Different options to fit various market needs
A Danfoss commercial refrigeration condensing unit is the optimized combination of efficiency, reliability, easy installation and sound performance in application such as milk cooling tanks, cold rooms, fermentation rooms, canteens, restaurants, hospitals.
Built to reduce installation and maintenance costs, their smart design and components save you valuable time and money while making your production even more efficient and with the minimum impact on the neighborhood.
As refrigeration condensing unit suppliers, our condensing unit ranges are designed to fit different market needs with Optyma™ and Optyma™ Slim Pack.
The offer differs from one country to another. See the different options below.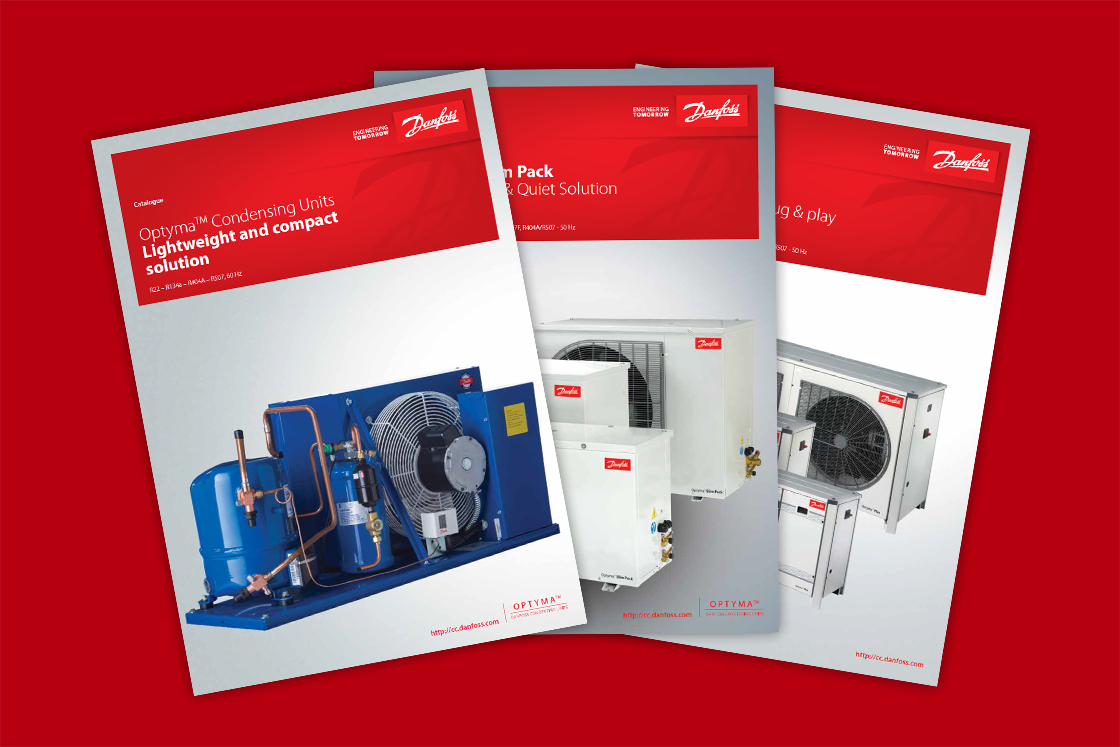 Reliable condensing units for all applications
The Optyma™ range of condensing units is tailored to fit a variety of different applications. Read the brochures to find a solution for your needs.
Optyma™ (bare/indoor units)

The design concept of the Optyma™ condensing units is optimization, with newly designed single or two fan units, with standard or enlarged condenser (for high ambient conditions). To fulfill customer demand we have developed different versions of the Optyma condensing unit worldwide.

Optyma™ High Ambient 52 Pack

Optyma™ High Ambient 52 Pack has been engineered for Saudi Arabian commercial refrigeration needs to ensure reliable and efficient operation at very high outside temperatures up to 52°C and in demanding environments. Made with the contractor and food store owner in mind, it brings benefits and peace of mind for everyone.
Danfoss releases long-lasting, reliable backup power module for electronic stepper motor valves

Danfoss has just released its EKE 2U backup power module for applications such as chillers, heat pumps, cold room, CRAC, and food retail—making it easier than ever to protect the compressor in the event of a power outage.

One App for affordable temperature monitoring, alarms and HACCP

One App for affordable temperature monitoring, alarms and HACCP Monitor your refrigeration assets at any time, from anywhere with the ProsaLink mobile app- simple IoT connectivity for the small stores which have no central management control.

T2/TE2 expansion valves complete qualification for R454C, R455A and R1234yf

Two of the HVACR industry's most trusted components, the Danfoss T2 and TE2 thermostatic expansion valves, have completed the rigorous qualification process for three A2L-ultra-low GWP refrigerants: R454C, R455A and R1234yf.