We did complex — you do awesome
Coolselector®2 helps you optimize energy consumption and increase efficiency in any HVACR system. Run unbiased calculations based on a set of operating conditions — such as cooling capacity, refrigerant, evaporation, and condensation temperature — and then select the best components for your design. We've removed the complexity from the equation so that you can focus on what you do best: being awesome.
Get version 5.4.1 for free now!
Coolselector®2 is currently at version 5.4.1 (last updated on 29.11.2023).
Changes in 5.4.1:
New generation ICAD B
Filter drier, DCRH
K1R screw compressors
Changes and bug fixes
Features and benefits
Download and use Coolselector®2 for free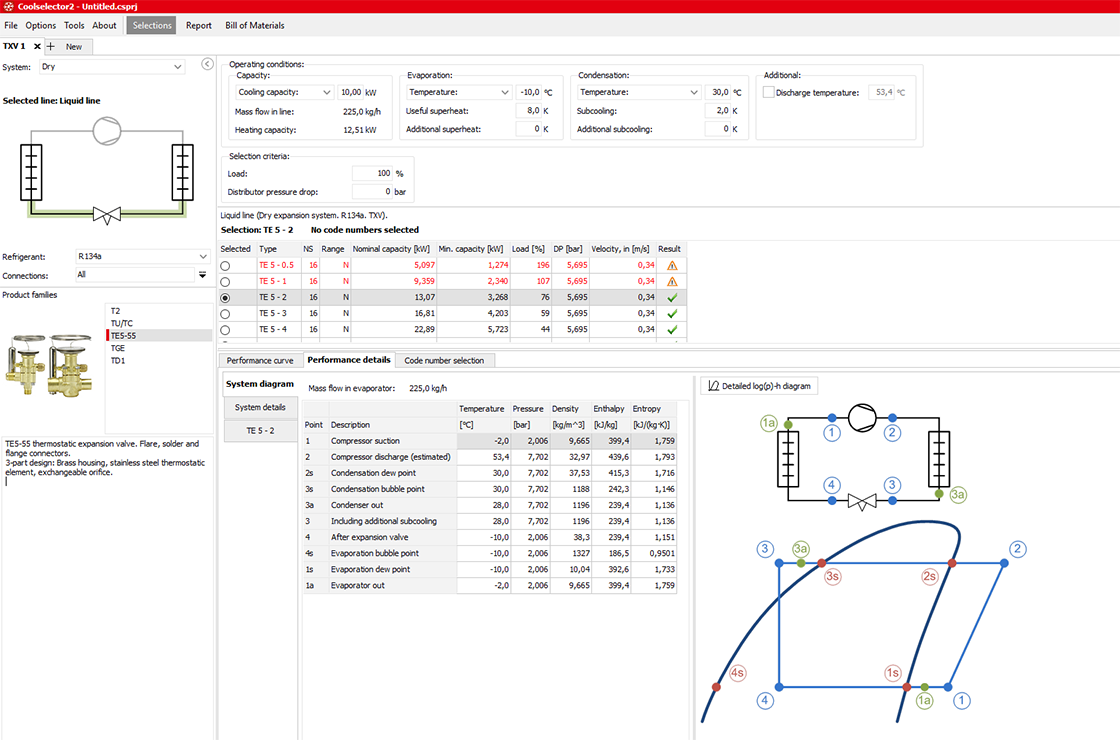 Save time on complicated calculations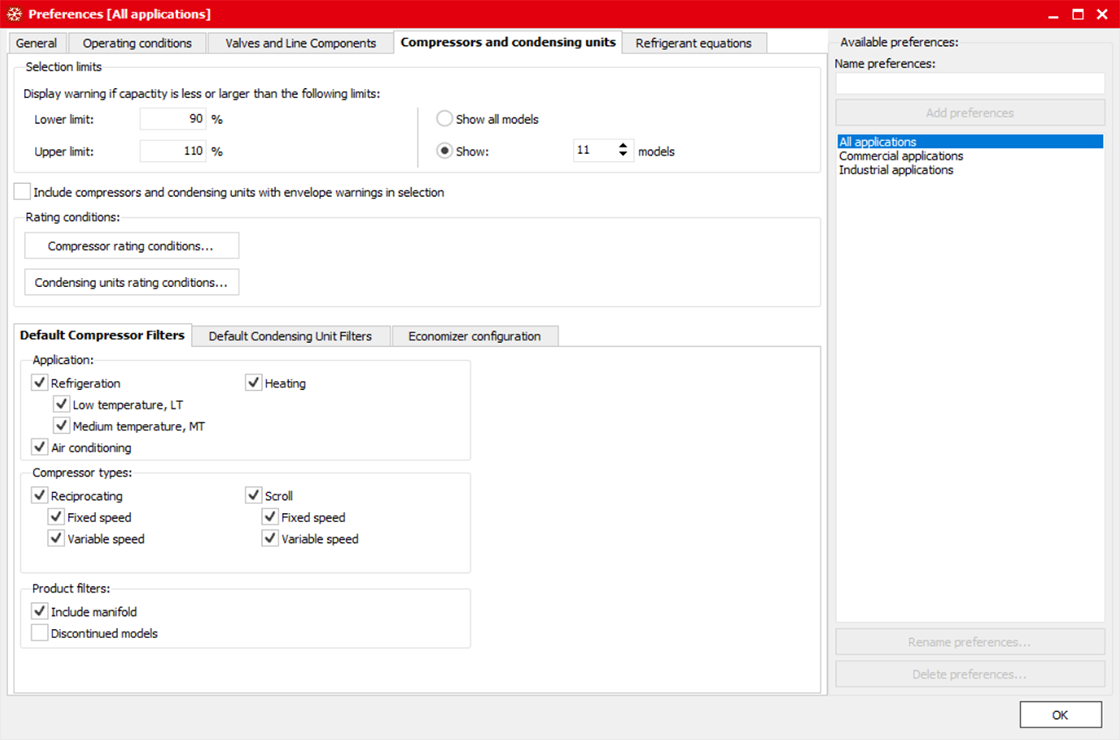 Customize your preferences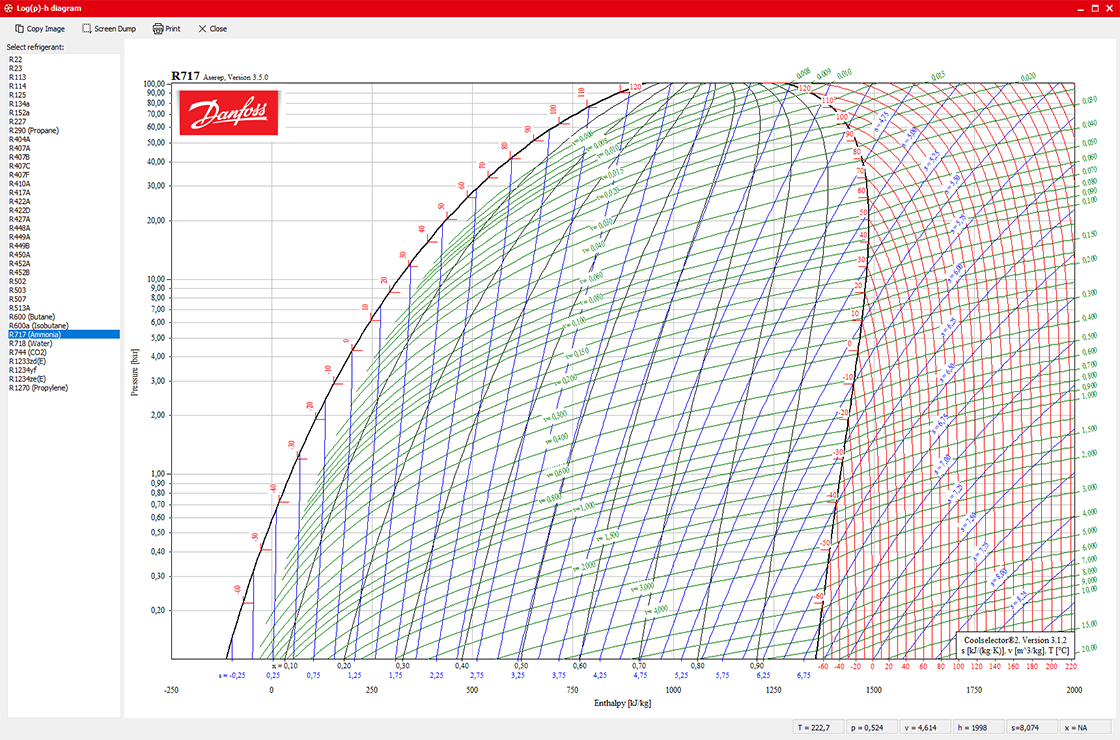 View and download detailed log(p)-h diagrams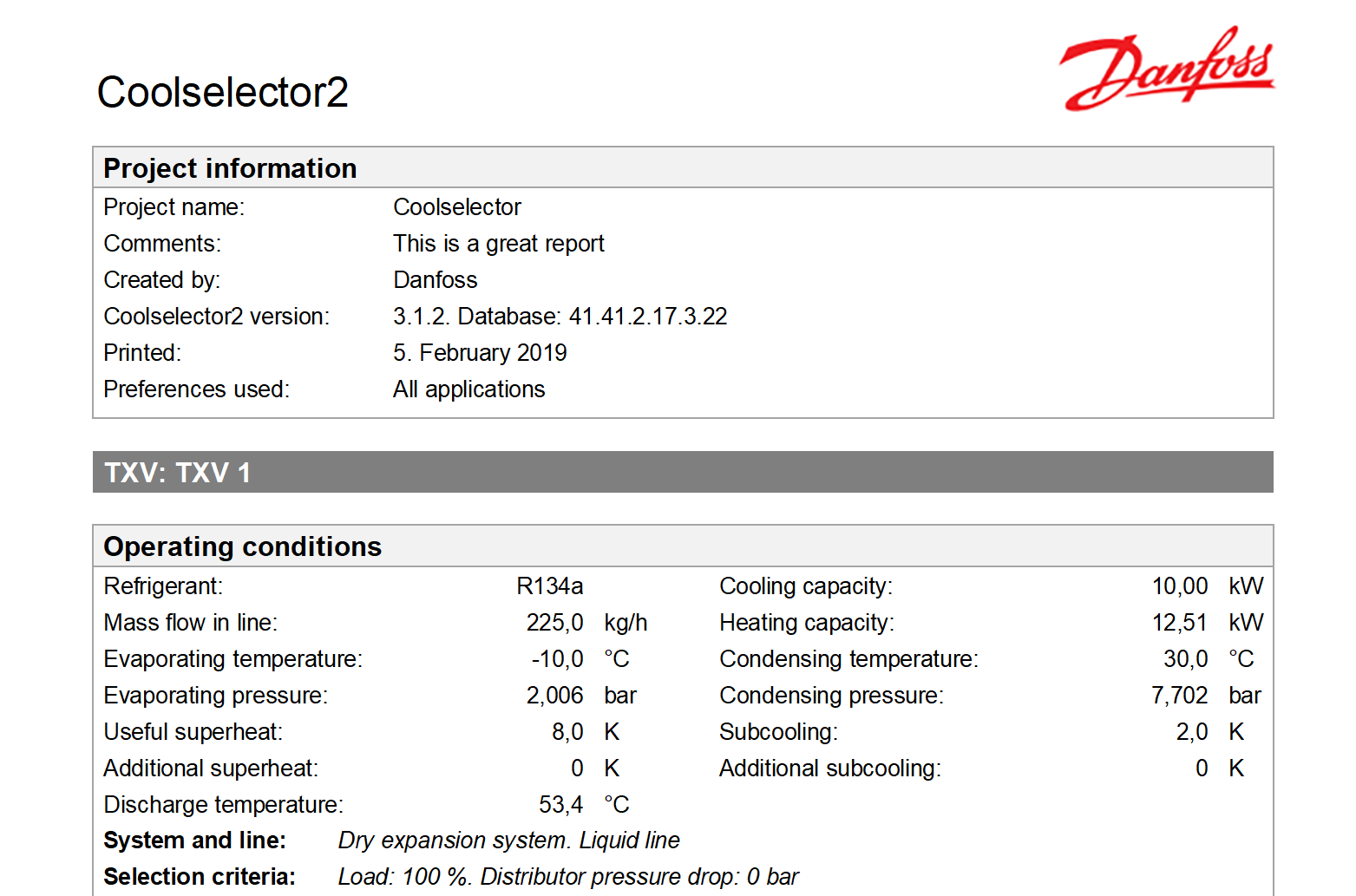 Export easy-to-read reports to share with clients and colleagues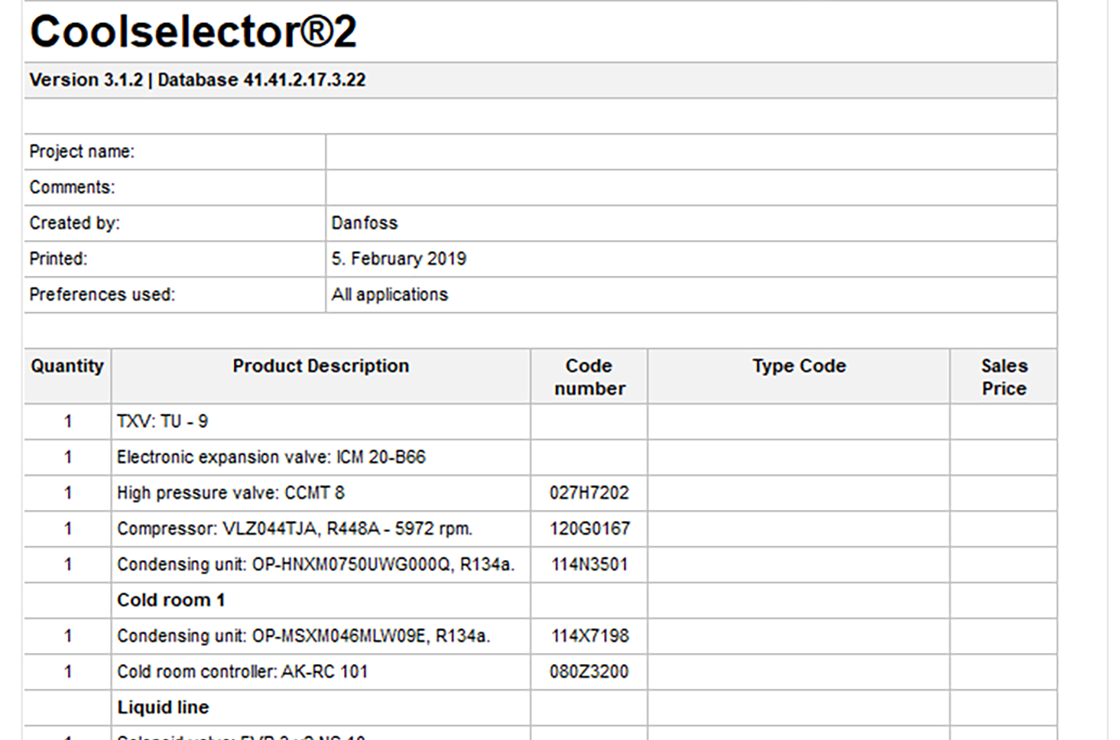 Print or save component code lists for easy ordering
Using a Mac or a tablet?
Coolselector®2 is available for use in a browser. If you are using a Mac or a tablet, access our free online version by clicking the link below.
Launch Coolselector®2 online

Coolselector®2
In this short video, see how Coolselector®2 makes component calculation and selection easy for air conditioning and refrigeration professionals such as OEMs, consultants, and wholesalers.
Documents

| Type | Name | Language | Valid for | Updated | Download | File type |
| --- | --- | --- | --- | --- | --- | --- |
| Installation guide | Coolselector®2 Server Installation Guide | English | Multiple | 22 Feb, 2022 | 1.2 MB | .pdf |
| User guide | Coolselector®2 User Guide | Russian | Central Asia Unit | 25 Feb, 2020 | 4.4 MB | .pdf |
| User guide | Coolselector®2 User Guide | English | Multiple | 04 Jun, 2019 | 4.4 MB | .pdf |
| User guide | Coolselector®2 User Guide | Chinese (CN) | Switzerland | 04 May, 2020 | 25.2 MB | .pdf |
| User guide | Coolselector®2 User Guide | Portuguese | Multiple | 03 Jan, 2020 | 5.3 MB | .pdf |
| User guide | Coolselector®2 User Guide | Spanish, Castilian | Spain | 25 Feb, 2020 | 5.8 MB | .pdf |
| User guide | Coolselector®2 User Guide | French | France | 05 Mar, 2020 | 5.5 MB | .pdf |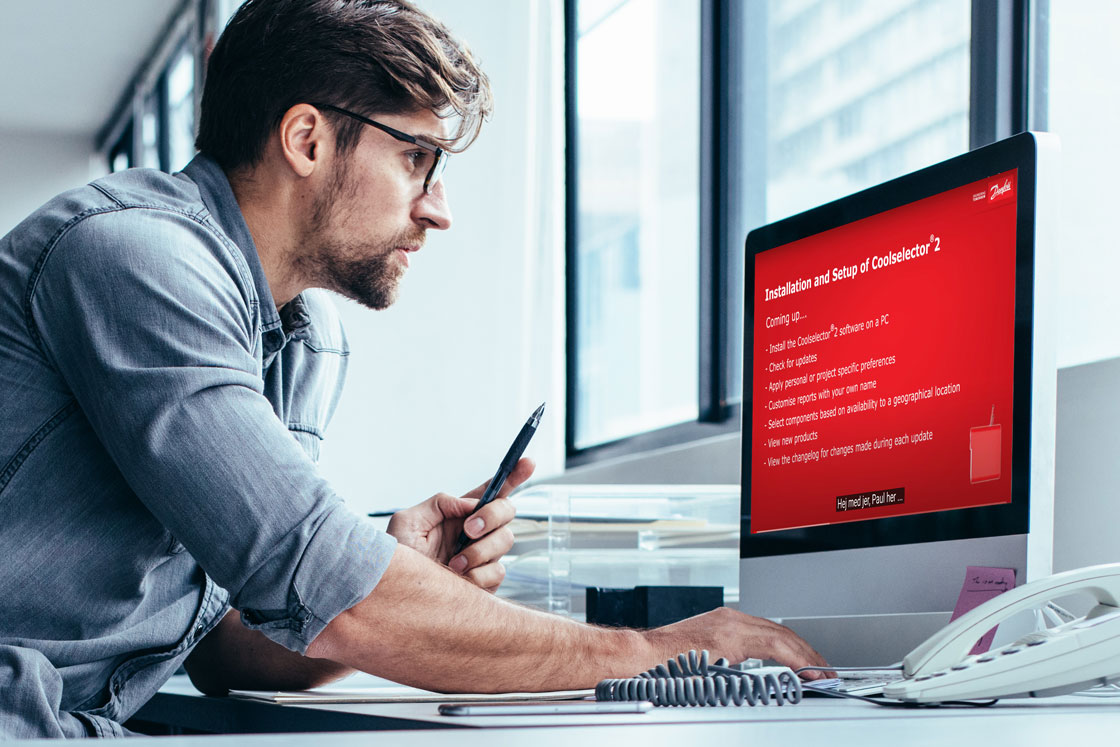 Coolselector®2 Startup School
Learn how to use Coolselector®2 and operate it with confidence by participating in the Coolselector®2 Startup School. This extensive collection of training videos and exercises gives you insight into the technical workings of the software and shows you how to get the most out of it.
Coolselector®2 Deep Dive
Dive into the details and learn about the principles that drive this powerful software. The Coolselector®2 Deep Dive series is hosted by Morten Juel Skovrup, lead developer of Coolselector®2.
Checksum
setup.exe
CRC32: 2252103A

MD5..: FDFB82ED6C2AA6E29ED0F030CFFC8CCD

SHA1.: 9E208FB0B6273767C9A1F50F1BCEA06103E06B7D
Checksum
setup.zip
CRC32: 3F6D1EE2
MD5..: C15146DC2CDF8A4F4722A6E9FD4EB590
SHA1.: 8D1300760B71DA8BD10AD1EB9A761A7011F84DEB
For further information, please contact us.
If you need assistance in how to work with Coolselector®2 please refer to the Support area of this website.
Coolselector®2 survey
We would love to hear what you think about Coolselector. Participate in our Coolselector survey today – your opinion matters!
Participate here
Disclaimer
Installation of Coolselector®2 ("the Application") is provided on an "as is" and "as available" basis for the intended purposes as determined by Danfoss only and any use hereof is at the user's sole risk. The Application and results and information generated thereby cannot substitute technical advice but must be verified by the user, they are not promises and should not be relied on as accurate data or analyses.
Danfoss disclaims all warranties and conditions regarding the Application, whether express, implied, or statutory, including, but not limited to, conditions of merchantability, satisfactory quality, fitness for a particular purpose, accuracy and non-infringement of third parties' rights. Danfoss does not warrant that the Application will meet your requirements or that the operation hereof will be uninterrupted or error-free. To the extent not prohibited by law, in no event shall Danfoss be liable for any direct, special, indirect or consequential damages, whatsoever, including, without limitation, damage to property, damages for loss of savings or profits, or loss of data arising out of any use of the Application.
©2018 Danfoss A/S