Electric Heating Solutions

Pioneering easy-to-install electric heating products for over 70 years
Danfoss engineers high quality electric heating systems designed to improve the comfort, safety, and quality of daily living. Find the ideal solution to both indoor and outdoor applications below.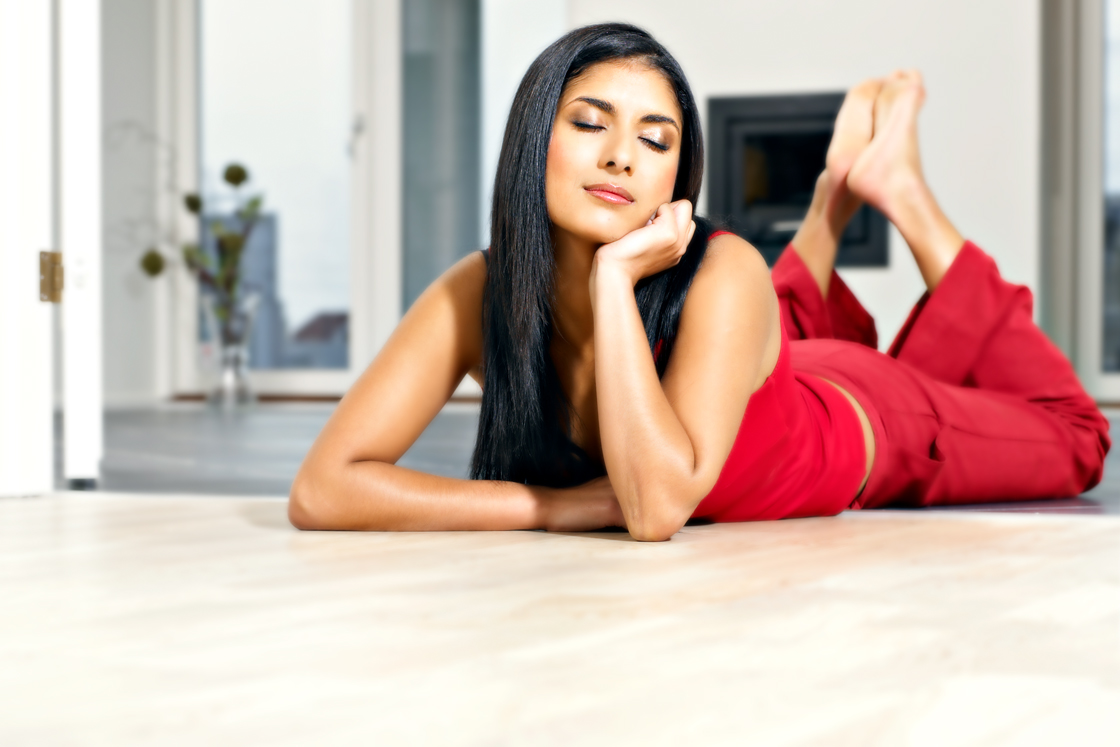 A long heritage of quality
Danfoss electric heating products  were first engineered in Copenhagen in 1942, and since then, Danfoss has grown to be recognized as an industry leader for easy-to-install, reliable, and high quality electric heating.
Over 70 years of innovation, application expertise, research, and installer collaboration have allowed us to design high performance products that improve the comfort, safety, and quality of daily living. Our products efficiently and safely deliver heat to both indoor and outdoor residential and commercial applications.
The Danfoss portfolio includes a broad line of products ideal for many applications including electric floor heating, snow & ice melting, pipe tracing, thermal storage and roof or gutter de-icing.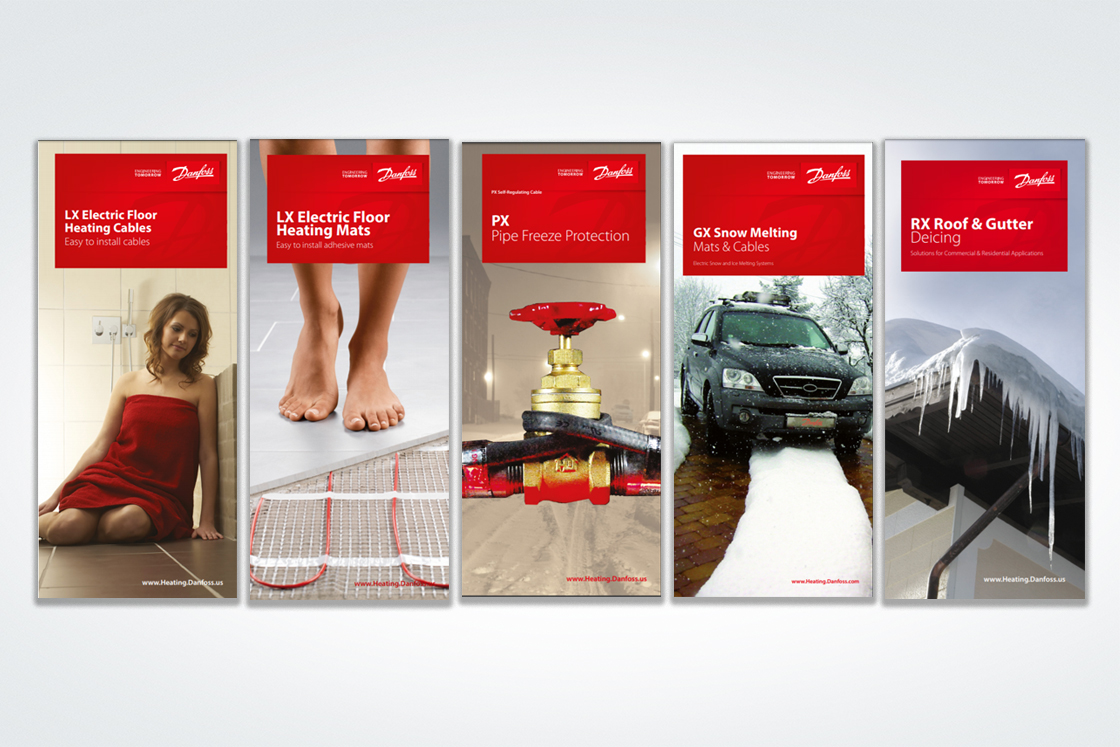 Find literature
Browse catalogs, brochures, installation manuals and more on our Electric Heating literature page.
Resources
Find your local rep or contact
Find a local representative or distributor to buy Danfoss, check pricing and availability, and ask general product questions. Or get more information on our customer service center, technical support contacts, and office locations on our sales and service contacts page.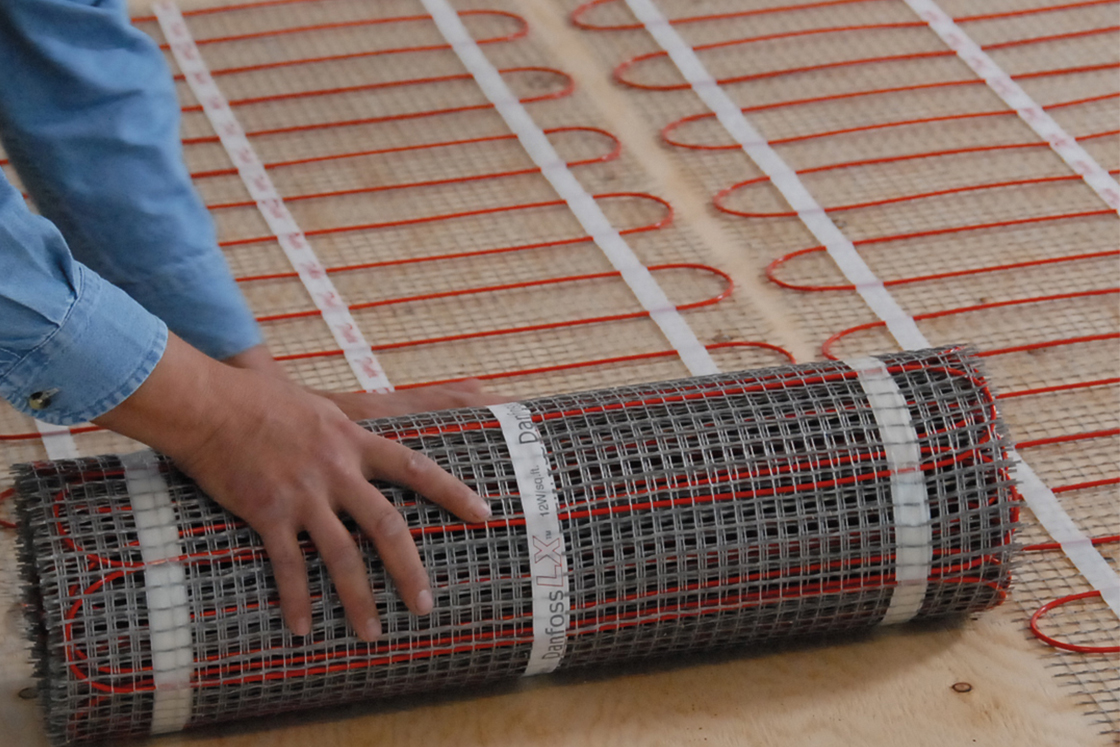 Find technical support
Visit our electric heating technical support page to view our video library, find relevant literature, find answers to your top FAQs, and more.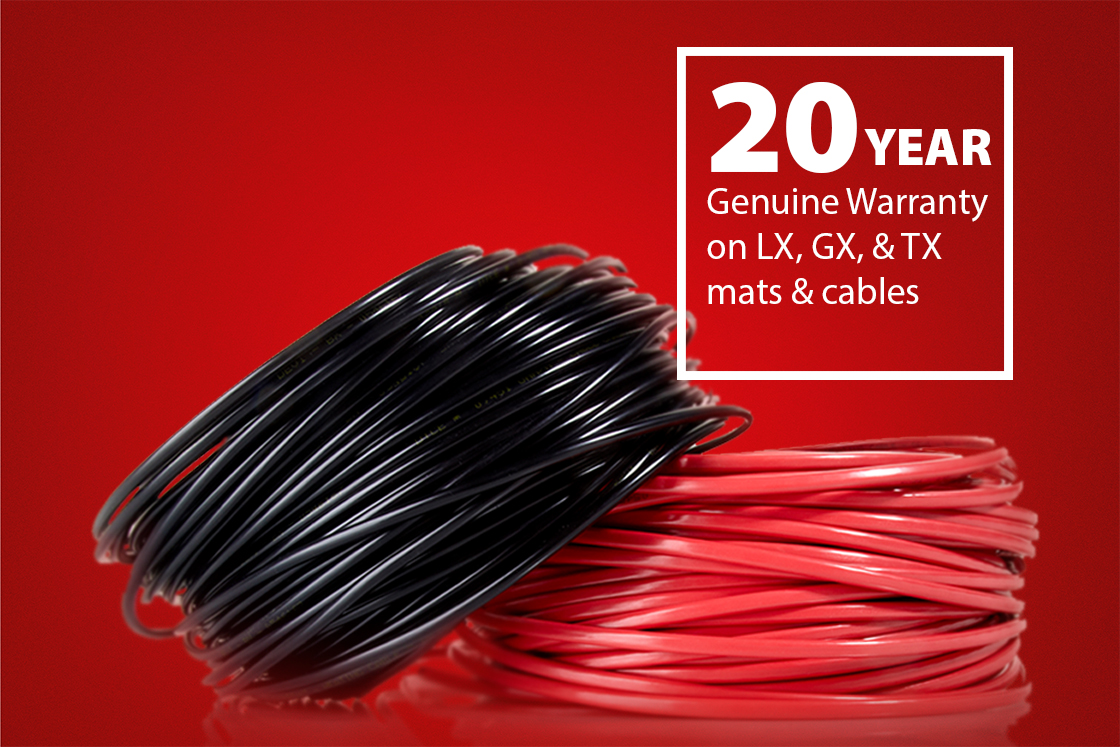 Warranty Registration Form
Register your LX, TX, or GX mats and cables using the online warranty registration form, and view the terms and conditions.