LX cables - easy, flexible, reliable warmth
Danfoss offers reliable LX cables which are suitable for both residential and commercial applications. LX Cables are typically installed with renovations, in bathrooms, basements and kitchens to heat tiles, stone, or engineered wood flooring.
Danfoss LX Cable offers the same quality cables that are embedded in our LX Mats, but the loose cable option allows for flexible installation. To improve the ease of installation, we have also given both the cable and the cold lead of the LX Cable a round profile to prevent curling and make it easier to bend. It also features fully screened twin conductor cables and an easy-strip, reinforced single-cable cold lead. Danfoss LX Cables are cost-effective, versatile, easy to install, and exceptionally durable.
Features and benefits
Easy to install - flexible installation options
Minimal thickness-only add 3/16" height to the floor
Safety approved for wet locations
Eliminates electromagnetic fields (EMFs)
Technical Data:
Cable Construction: Twin Conductor
Cable Diameter: 3/16" (4.8mm)
Rated Voltage: 120V, 240V
Max. Rated Temperature: 212°F (100°C)
Conductor Insulation: Teflon™ FEP
Outer Insulation: PVC



Install the LX Mat & Cable system in minutes. Video includes install tips and tricks.
Flexibility
LX Cable strapping may be spaced with 2", 3", or 4" centers allowing for easy in-field adjustments for odd shaped areas or rooms, as well as the ability to customize the wattage output per square foot.
Documents

| Type | Name | Language | Valid for | Updated | Download | File type |
| --- | --- | --- | --- | --- | --- | --- |
| Catalog | Electric Heating Product Catalog | English | Multiple | 14 Mar, 2019 | 2.6 MB | .pdf |
| Data sheet | LX Cable Datasheet | English | Multiple | 24 Jan, 2019 | 239.3 KB | .pdf |
| Brochure | LX Cable Floor Warming Brochure | English | Multiple | 19 Jan, 2019 | 939.7 KB | .pdf |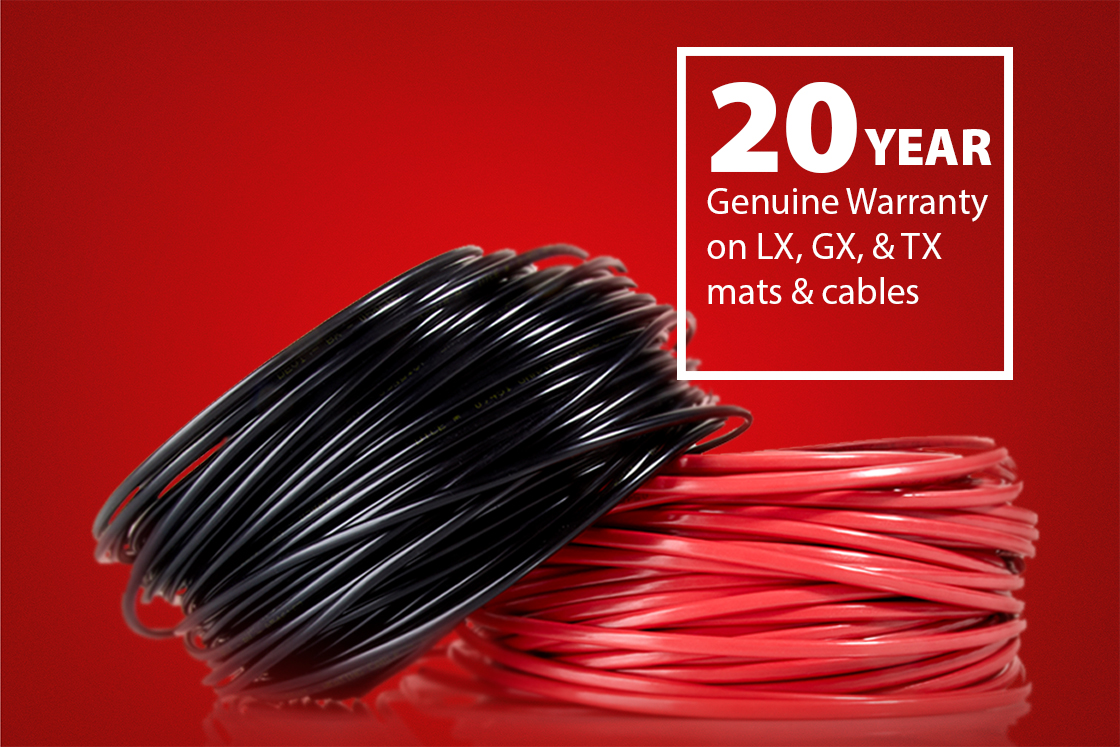 Warranty Registration Form
Register your LX, TX, or GX mats and cables using the online warranty registration form, and view the terms and conditions.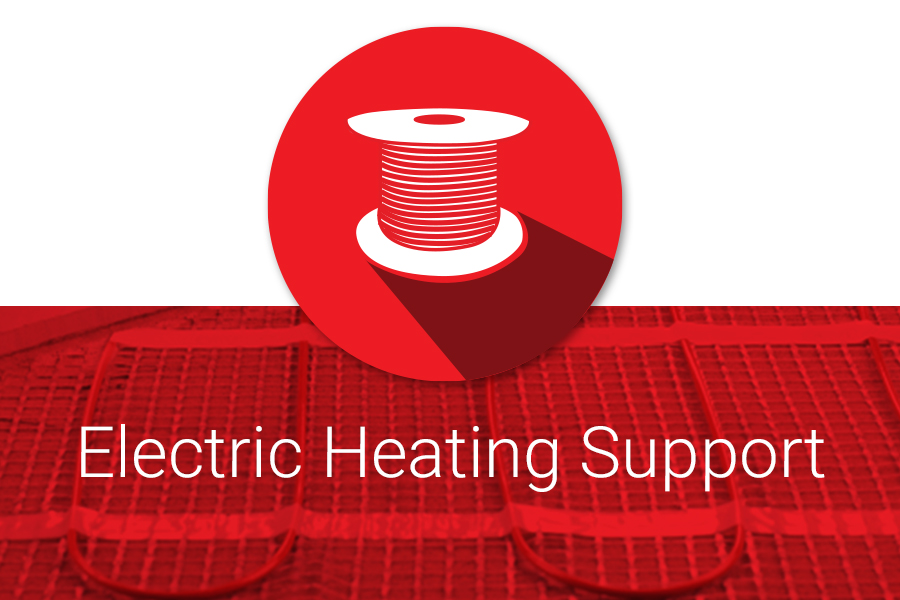 Technical Support
Find information on electric heating troubleshooting, including our top frequently asked questions, our video library, links to electric heating literature, a link to our warranty registration form, newsletter, and more.