Optimize efficiency with TX Thermal Storage...
TX Cables are thermal storage solutions designed to save money and optimize efficiency. TX Cables are available in two varieties; TX-FH or TX-SH.
TX-FH Cables
A durable, thicker floor heating cable that is lower in cost and higher in heat output, so less cable is required.
Danfoss TX-FH Cables are a thick floor heating solution. The thicker cables have a larger diameter than the LX Floor heating cables, allowing them to be lower in cost, higher in heat output, and more durable. They are installed in mud beds below the flooring materials and are typically used in new construction where overall material cost is a primary concern.
TX-SH Cables
Storage/slab heating cables designed to take advantage of energy savings by energizing thermal mass only during off-peak energy times.
Danfoss TX-SH (Storage Heating System) heating cables are energized to warm a thermal mass below the floor surface. TX-SH cables provide the ideal solution to take advantage of local on and off-peak energy prices. When the power system is in off-peak times, energy rates are lower. When on-peak times resume, the TX-SH system shuts off and the heat stored in the floor gently emanates across the floor surface for hours. The TX-SH system provides an energy efficient and cost effective method of heating, in a clean and silent manner.
Features and benefits
High output means less cable required (TX-FH)
Easy and flexible installation
Eliminates EMF's (electromagnetic fields)
Safety approved for wet locations
Lower capital and operational costs (TX-SH)
Genuine twenty year warranty
Technical Data:
TX-FH Cable Lengths Available: 60 - 595 ft.
TX-SH Cable Lengths Available: 115 - 545 ft.
Cable Construction: Twin Conductor
Cable Diameter: 1/4" (6mm)
Rated Voltage: 240V
Max. Rated Temperature: 220°F (105°C)
Conductor Insulation: Teflon™ FEP and XLPE* 
Outer Insulation: PVC
*TX-FH Only
Documents

| Type | Name | Language | Valid for | Updated | Download | File type |
| --- | --- | --- | --- | --- | --- | --- |
| Catalog | Electric Heating Product Catalog | English | Multiple | 14 Mar, 2019 | 2.6 MB | .pdf |
| Data sheet | TX-FH Cable Datasheet | English | Multiple | 29 Jan, 2019 | 197.2 KB | .pdf |
| Data sheet | TX-SH Cables Datasheet | English | Multiple | 29 Jan, 2019 | 206.5 KB | .pdf |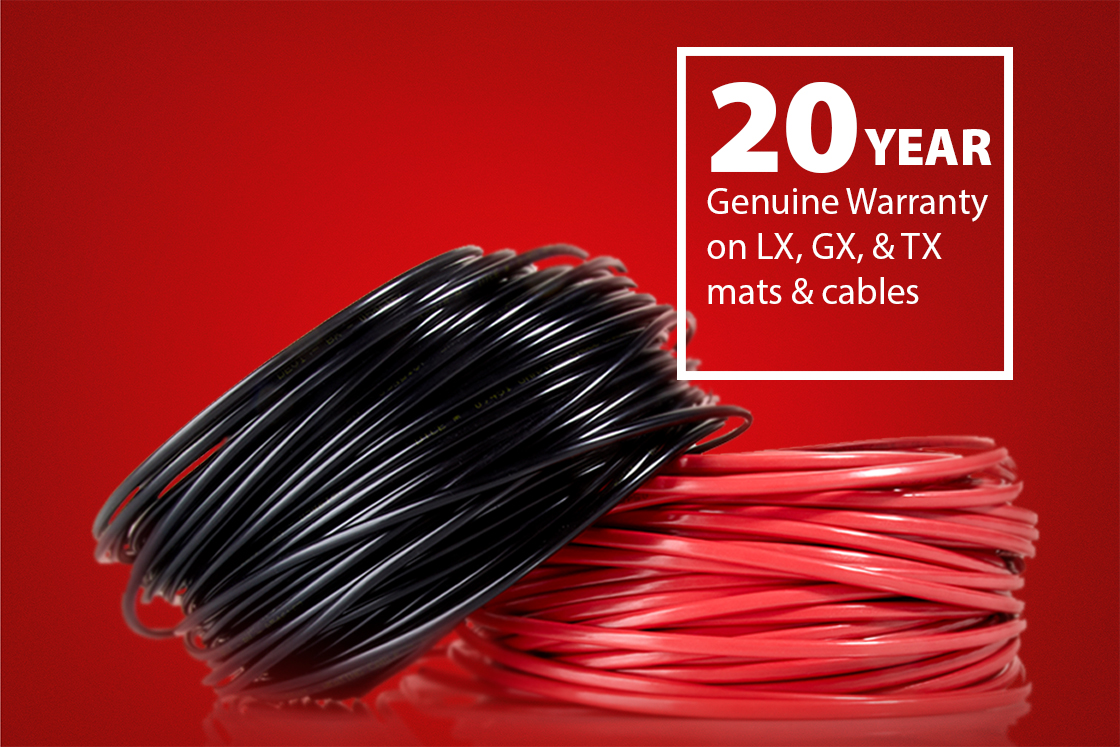 Warranty Registration Form
Register your LX, TX, or GX mats and cables using the online warranty registration form, and view the terms and conditions.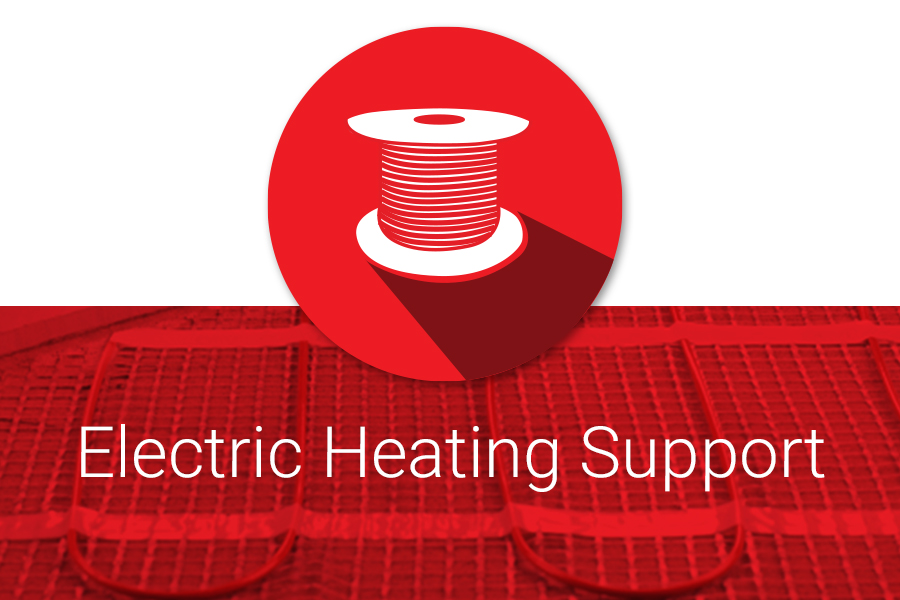 Technical Support
Find information on electric heating troubleshooting, including our top frequently asked questions, our video library, links to electric heating literature, a link to our warranty registration form, newsletter, and more.