Electric Heating Solutions

Providing easy-to-install, high quality solutions for over 70 years
Danfoss engineers electric heating systems designed to improve the comfort, safety, and quality of daily living. Find the ideal solution to both indoor and outdoor applications below.
Danfoss offers you peace of mind...
Here at Danfoss, we pride ourselves on engineering high quality electric heating systems, designed to improve the comfort, safety, and quality of daily living, and aid in the conservation of energy. The Danfoss portfolio includes a vast array of both indoor and outdoor electric heating products ideal for many applications including indoor floor heating, snow & ice melting, pipe tracing, thermal storage and roof or gutter de-icing.
What was once considered a luxury, has now become a practical, cost-effective, and popular upgrade for homes and commercial buildings alike.
With Danfoss Electric Heating, you can rest assured you're getting the very best products on the market because we've been manufacturing quality and reliable electric heating products for over 70 years!
Danfoss offers you peace of mind with one of the best, most all-encompassing warranties in the industry. Our genuine 20 year warranty covers our LX Floor Heating, GX Snow Melting & TX Thermal Storage Cables.
Purchasing the Danfoss name means you will be getting the very best, time-tested products, a legendary warranty, and service that assures that your needs will be met.
Our Products
GX Snow melting cables

GX Snow melting cables are available in a wide range of voltages (208V, 240V, 277V, 480V, 600V) and lengths (from 40ft. to 940ft). The GX cable allows for more flexibility during installation as the cables may be spaced at different increments depending on your application area.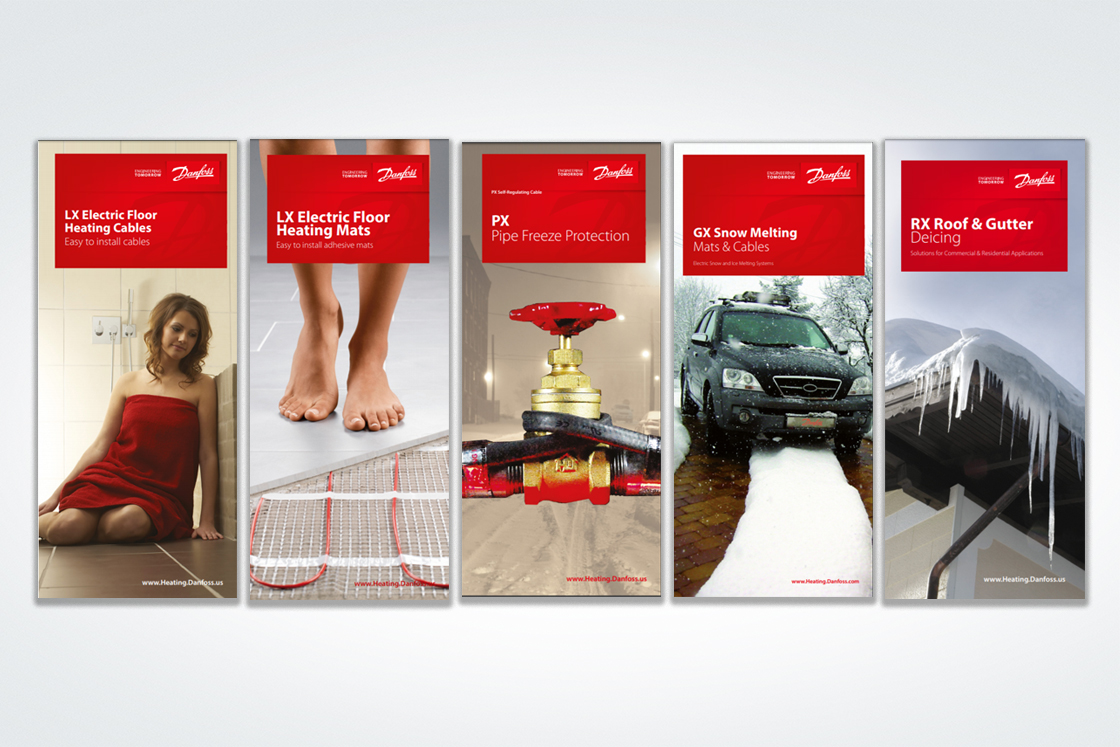 Find literature
Browse catalogs, brochures, installation manuals and more on our Electric Heating literature page.