Refrigerants for lowering the GWP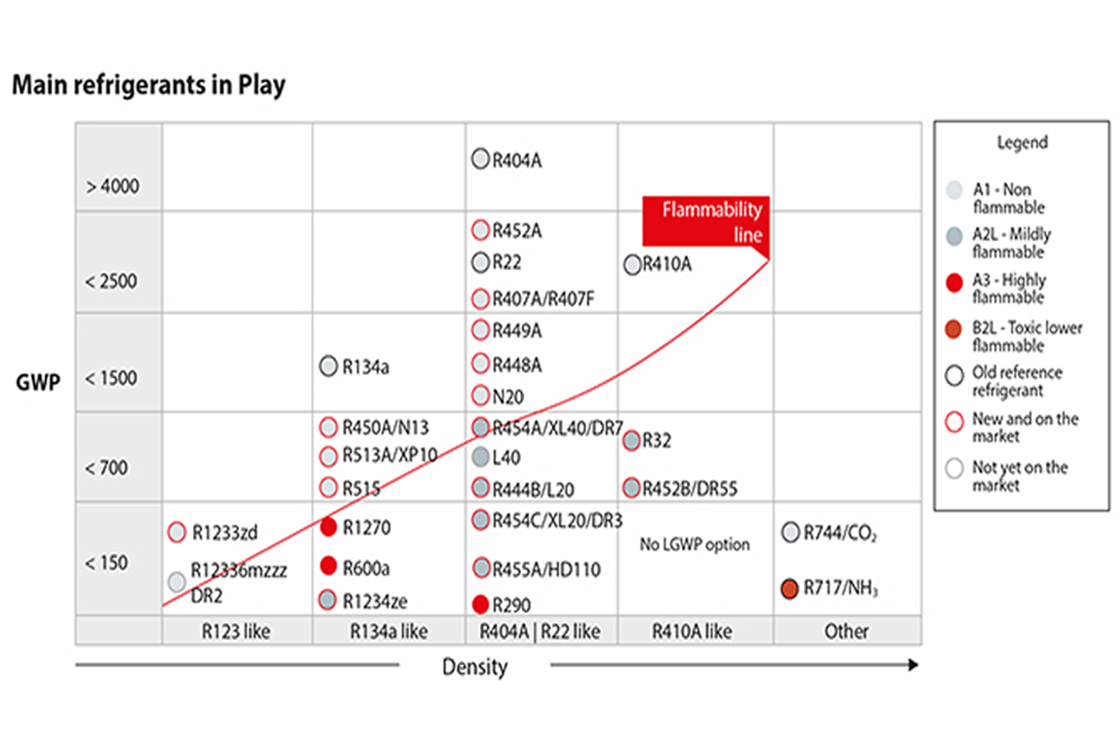 Sustainable solutions are in the best interests of all stakeholders in our industry. Sustainability safeguards long-term investments and ensures compliance with Corporate Social Responsibility (CSR).

Today, when talking about refrigerants and long-term sustainability, Danfoss considers three main parameters that must be aligned to accomplish a real sustainable balance: affordability, safety, and environment.
In a future where GWP values are decreasing due to phase downs and energy efficiency demands (MEPS) are increasing, HVAC-R professionals will focus on using components which allow for the lowest possible charge and technologies with the best cost/performance for a given refrigerant type.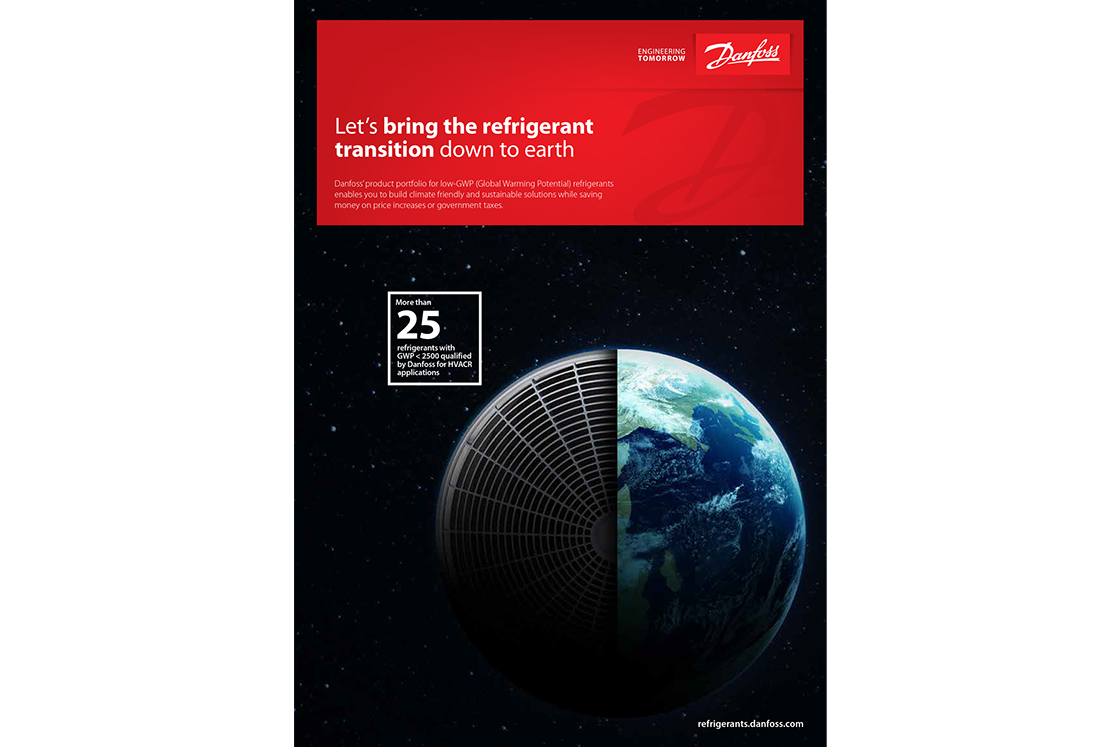 Low-GWP Refrigerants in Focus
Danfoss is committed to deliver low-GWP solutions and our portfolio is continuously being updated, covering both natural and synthetic, to fulfil customers' needs for practical and safe solutions without compromising energy efficiency.
Read more about the refrigerant transition