Solve food production challenges with Danfoss Drives as your partner
Today, finding ways to increase productivity is crucial. Our goal is to help make your food plant as efficient as possible, be able to withstand changing consumer demands and perform to the highest standards. With Danfoss Drives as you partner, you can reduce your energy consumption by up to 50%, achieve greater efficiency, and minimize CO₂ emissions and resource waste across your operations. Learn more about how to drive sustainable productivity in our webinar.
Quickly estimate your potential energy savings, CO2 emission reductions, and cost savings by utilizing Danfoss Drives' intelligent solutions. Our energy calculator is here to help you rapidly estimate how fast your investment can pay for itself.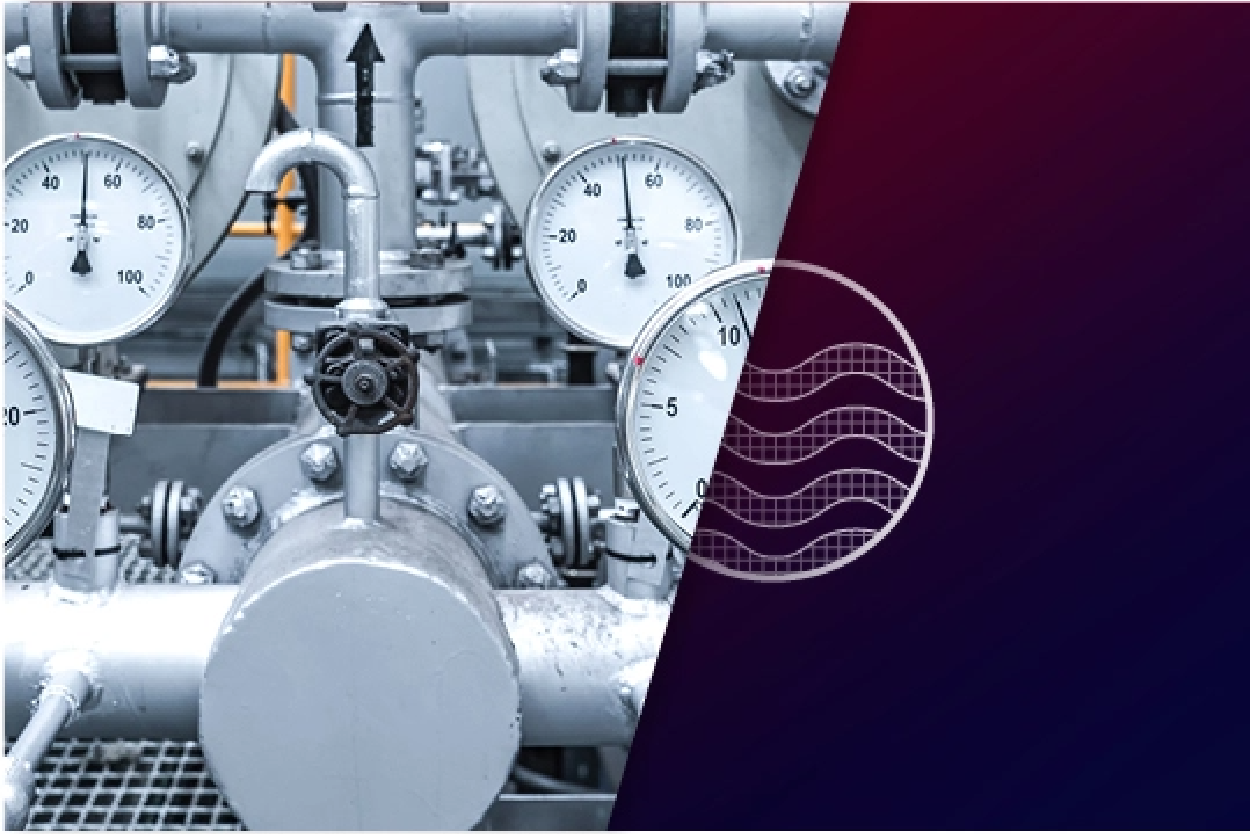 Improve performance while saving water
Danfoss AC drives' Dry Pump Protection and End of Curve features can help save energy and save on water consumption ensuring the supply is optimized even in the event of leakage or broken pipe. The drives multiple pump dedicated control features and intelligent protection capability also help you optimize production and protect your entire system giving you more uptime.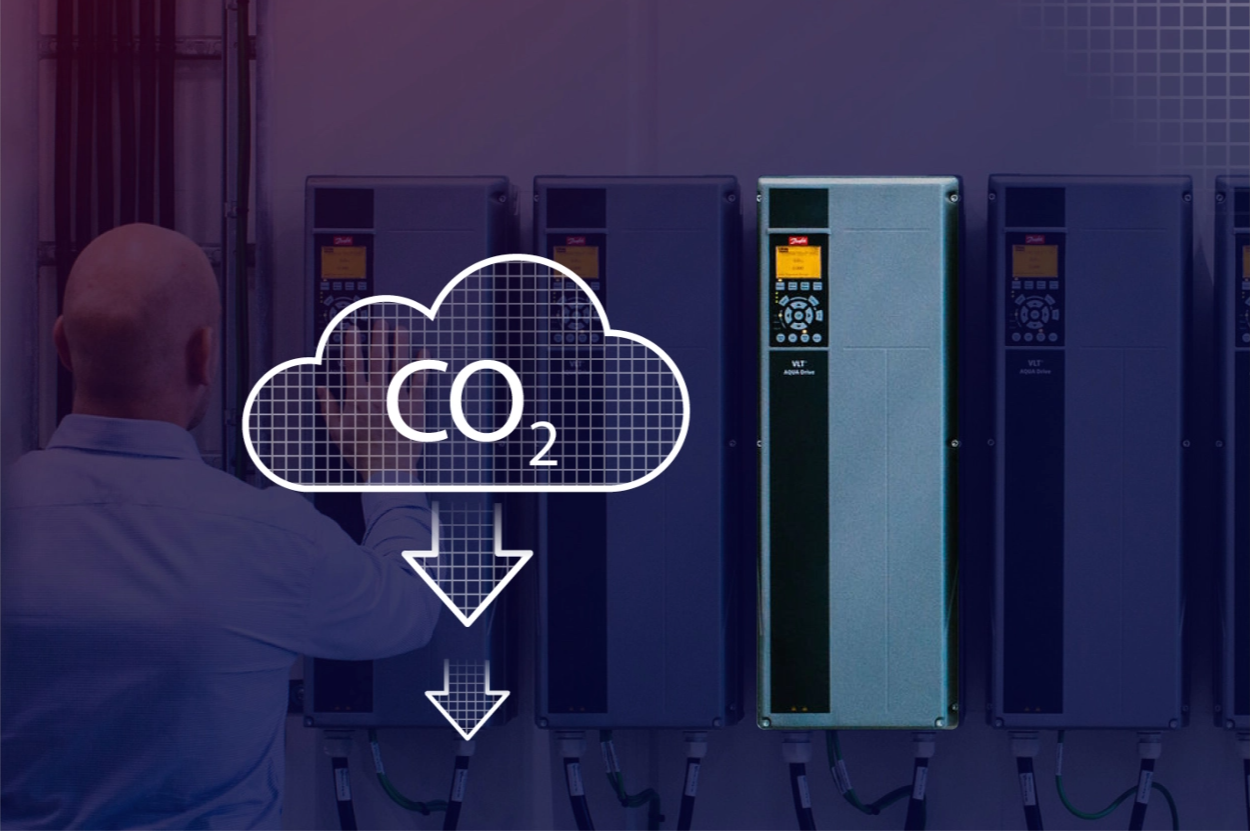 Cut emissions by optimizing energy consumption
Through the market's best technologies and state-of-the-art automation solutions, Danfoss can help you achieve the highest possible efficiency, while reducing system complexity and lowering your operations' CO2 emissions.
Open connectivity and system integration in minutes
All the benefits of scalability, without the stress of complex integration
We know that every production plant has different needs and challenges, which is why we want to help our customers build best-of-breed systems that enable them to deliver incredible performance without sacrificing on quality or flexibility. Configure, monitor, and combine Danfoss intelligent drives with any motor type, PLC and fieldbus to match it to your specific application and get the best mix of efficiency, speed and torque for your operations. Plus, our drives are truly easy to install – watch this video of a drive being integrated with Rockwell Studio 5000 in less than 3 minutes.
Sign up for our webinar
Join our webinar on Sustainable Productivity in Food and Beverage on December 13 and 14, 2023 to discover how you can gain a competitive edge by partnering with Danfoss Drives.
Reduce energy consumption and reduce significantly energy costs

Increase productivity with intelligent drives
Achieve greater efficiency and reliability
Minimize CO₂ emissions and resource waste
Reduce expensive downtime and maintenance cost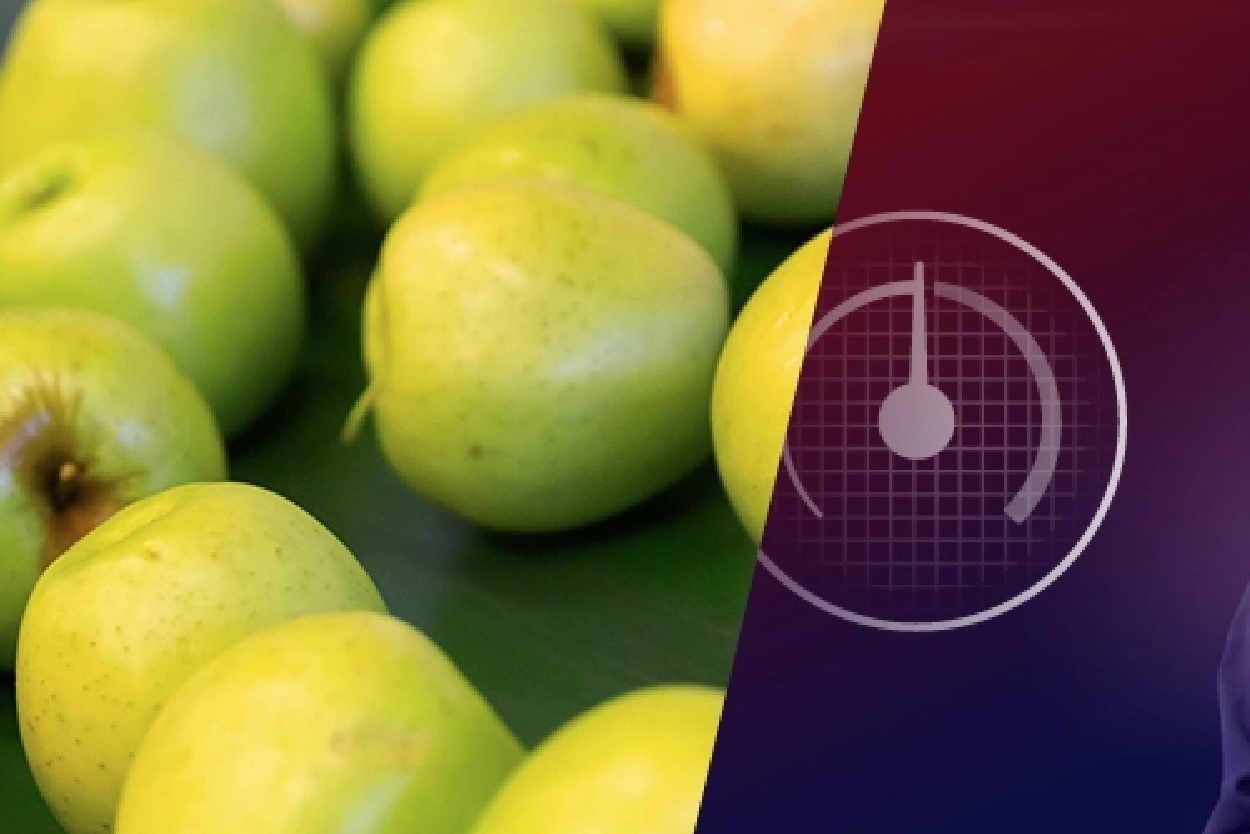 Predictive maintenance for raised productivity and increased uptime
With the right drives, you can embrace Industry 4.0 head on, raising productivity and identifying issues before they happen. Through access to real-time data and predictive and condition-based monitoring, our drives provide such in-depth insight into your equipment that you can predict when challenges will occur. This makes it possible to schedule maintenance at the most opportune moments and minimize downtime. This, in turn, means you can optimize operations and squeeze every drop of value out of your ingredients.
Learn how Rivoira Group optimized its refrigeration systems to keep their apples fresh all year round.
Maximum flexibility at lower cost
With our VLT® FlexConcept™ you get 70% higher efficiency with the added benefits of lower training and maintenance costs and the flexibility of open system architecture — so easier to integrate.
Learn how Barilla reduced complexity, optimized space and minimized their carbon footprint with decentralized drives from Danfoss.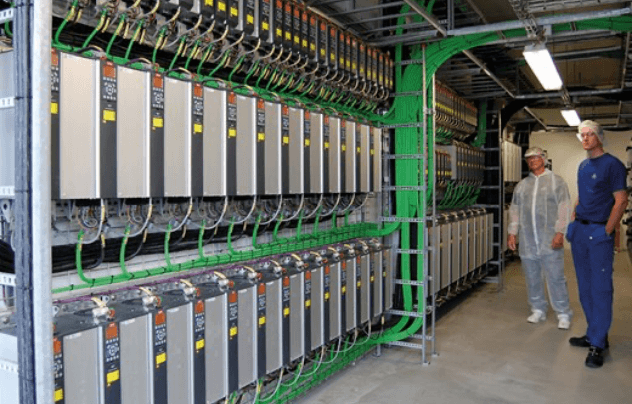 Make every drop count
Using our VLT® AutomationDrive and VLT® drive control solutions, Arla Foods Ingredients' Videbæk food plant now delivers products with an even higher grade of lactose than previously possible. In addition, the manufacturer has increased production fourfold while making energy savings of between 5-15% across its pumps and fan motors.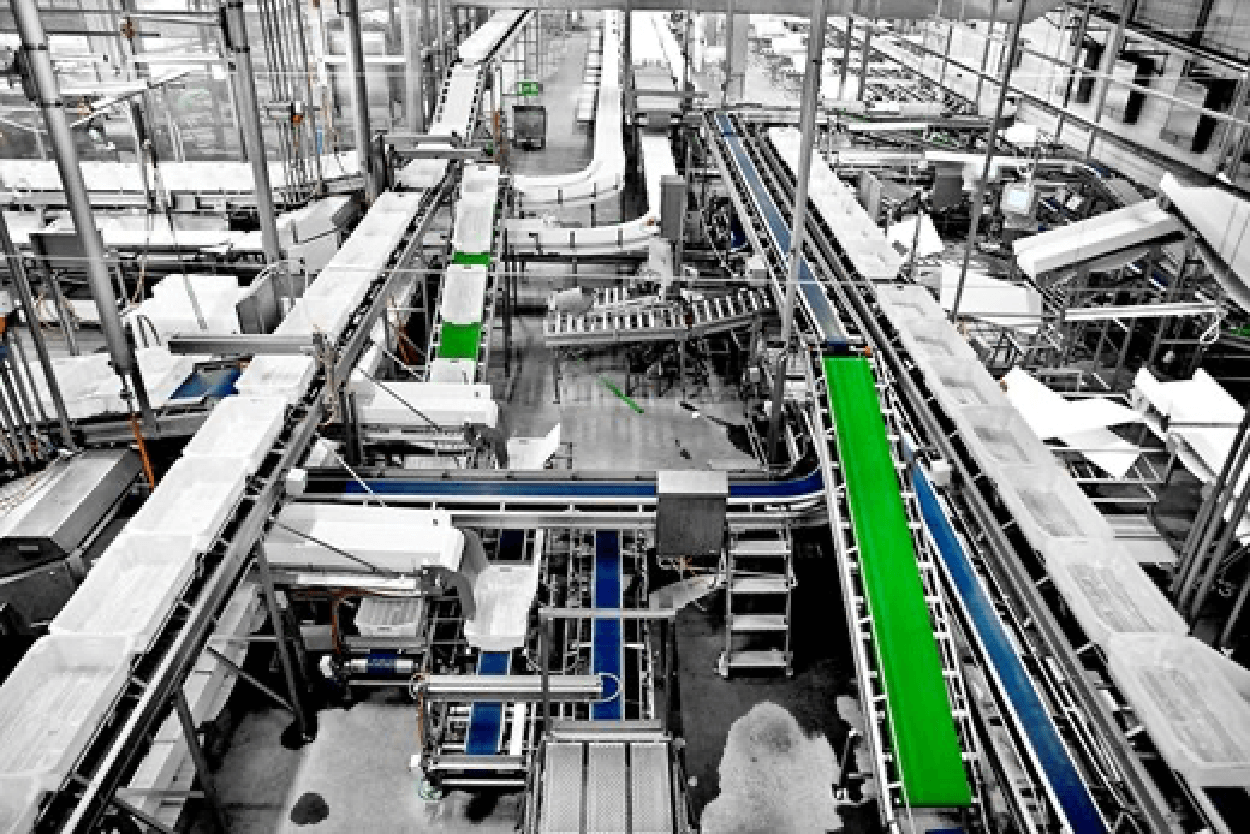 Fit for a king
In need of equipment that could take the complexity out of large-scale production without burning out, Danish Crown shifted from a closed-loop, servo solution to 1,000 VLT® drives with in-built Integrated Motion Controllers. More than five years on, not one motor has had to be replaced — saving the manufacturer 30,000 euros a year in motor
replacement costs alone.
A recipe for success
Using Danfoss VLT® FlexConcept® at its Rubbiano plant, Barilla has brought more flexibility to its production lines. This has allowed the manufacturer to increase production to 150 million jars of sauce every year — all the while keeping up with its sustainability and hygiene goals.