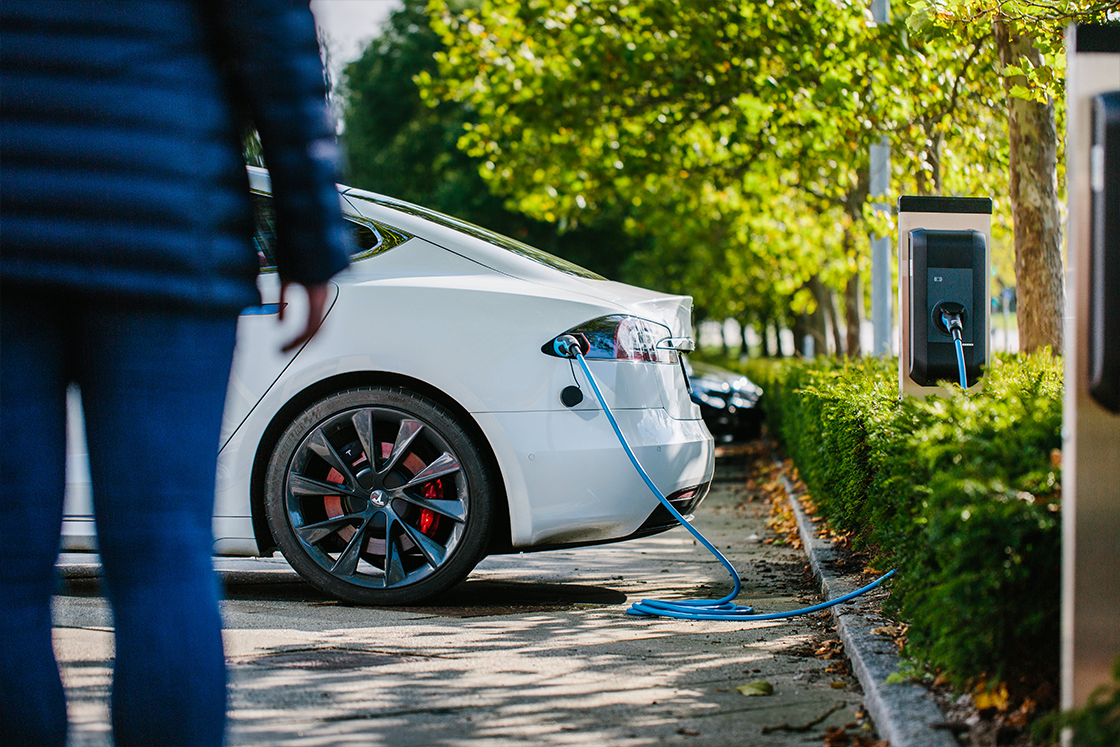 E-mobility, the sustainable route to a cleaner, healthier destination
Electromobility – also known as e-mobility - is the principle of using electric propulsion for a wide range of transportation types. This includes cars, buses, trucks and off-road vehicles, as well as ships, ferries and other sea going vessels.
E-mobility allows us to move away from CO2-emitting fossil fuels towards energy supplied from electrical power sources which are, in turn, charged through the electricity grid. By decarbonizing the transport sector, electromobility will create a cleaner, healthier and more affordable future for everyone.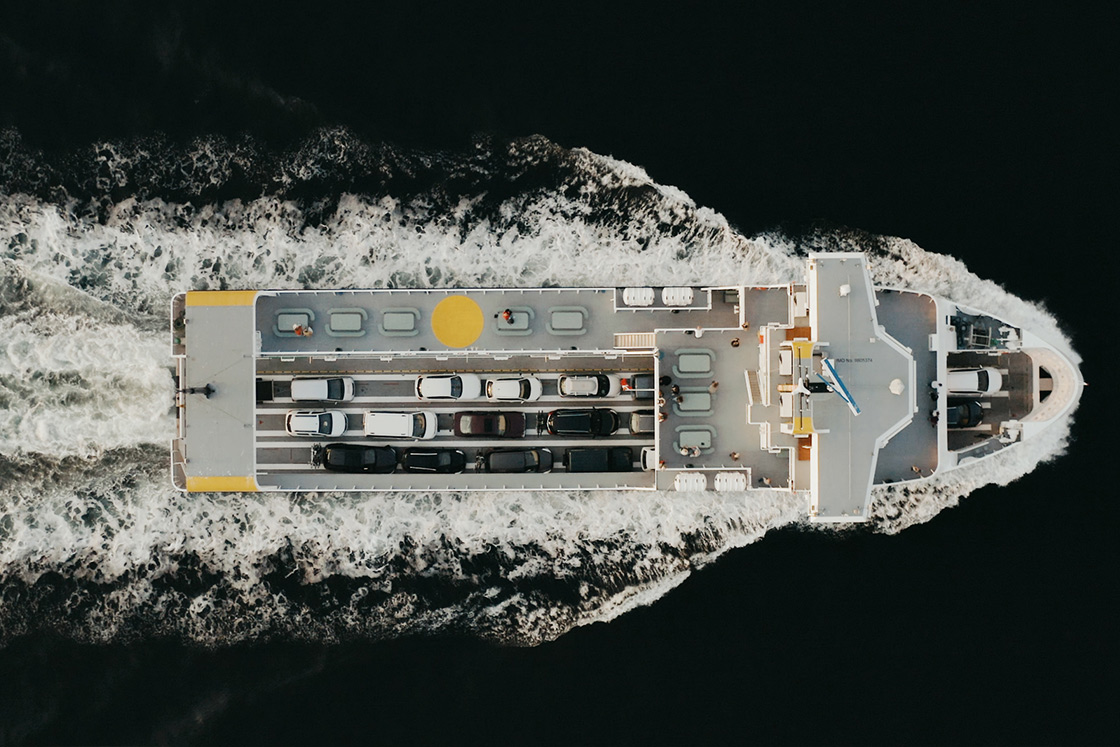 Electromobility is a powerful factor in reducing CO2
Thanks to advances in electromobility, fully sustainable transport via road, rail, and marine is now a realistic goal – without having to compromise the way we live, move and work. And given that transport emissions accounted for over 24% of global CO2 emissions in 2016, a move towards total e-mobility cannot happen quickly enough.
In fact, with CO2 transport emissions expected to grow at a faster rate than that of any other sector, electromobility is a necessity if we are to reach the Paris Agreement ambitions.
Why is e-mobility so important?
The link between e-mobility and sustainability is clear: The more e-mobility solutions we employ, the greater the reduction in CO2 and other greenhouse gasses. And this is particularly important in the transport sector where emissions have more than doubled since 1970. In the US, transport-related emissions have risen every year and in 2016, surpassed the electric power industry as the single greatest US emitter of greenhouse gasses.
Transport also causes air pollution and 91% of the world's population lives where air quality levels exceed the WHO's limits. By replacing fossil fuel-based transport with electrically powered vehicles and vessels, we can dramatically improve the quality of our air while creating significant reductions in our CO2 burden.
What are the benefits of E-mobility?
E-mobility has benefits at many levels from the global, to the personal. At the global level, the electrification of transport helps curb climate change by reducing greenhouse gas emissions.
As transport currently accounts for around 30% of global final energy demand, the potential for decarbonization is huge. And to meet the ambitions of the Paris Agreement, electrifying public and private transport on land and at sea is inevitable.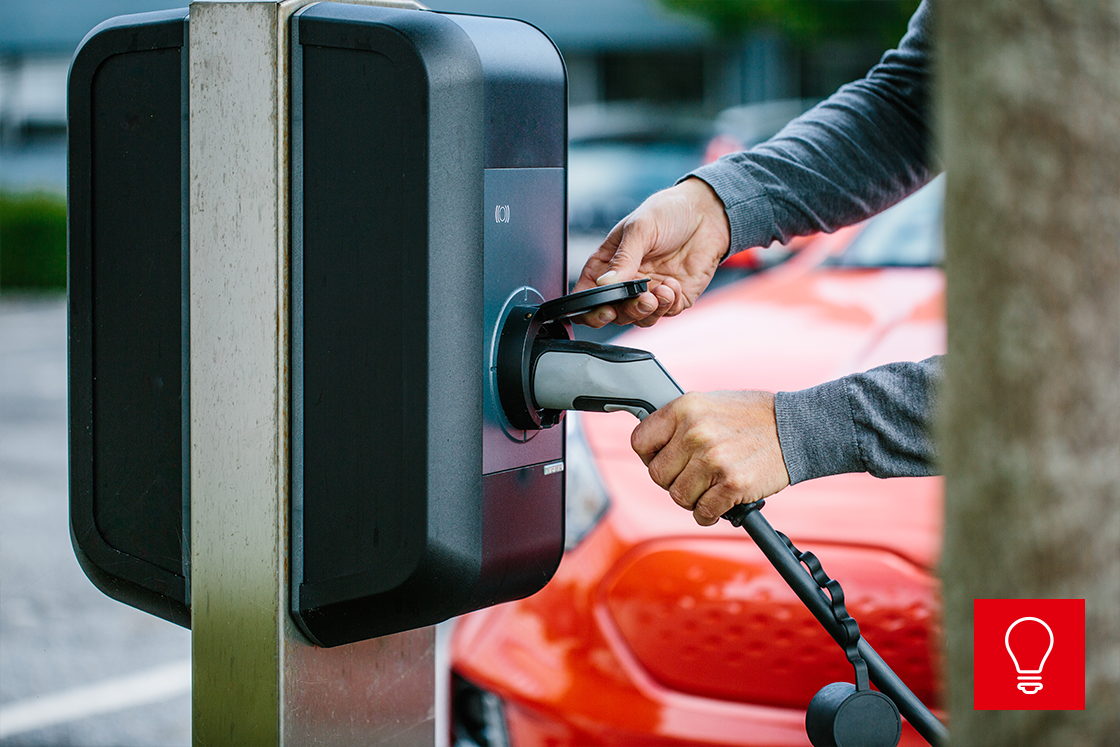 Sustainable mobility for a Green Restart | Opinion
As we plan our recovery from the COVID-19 crisis, it only makes sense to combine economic stimulus with policies to enable a future of better, healthier, more sustainable cities.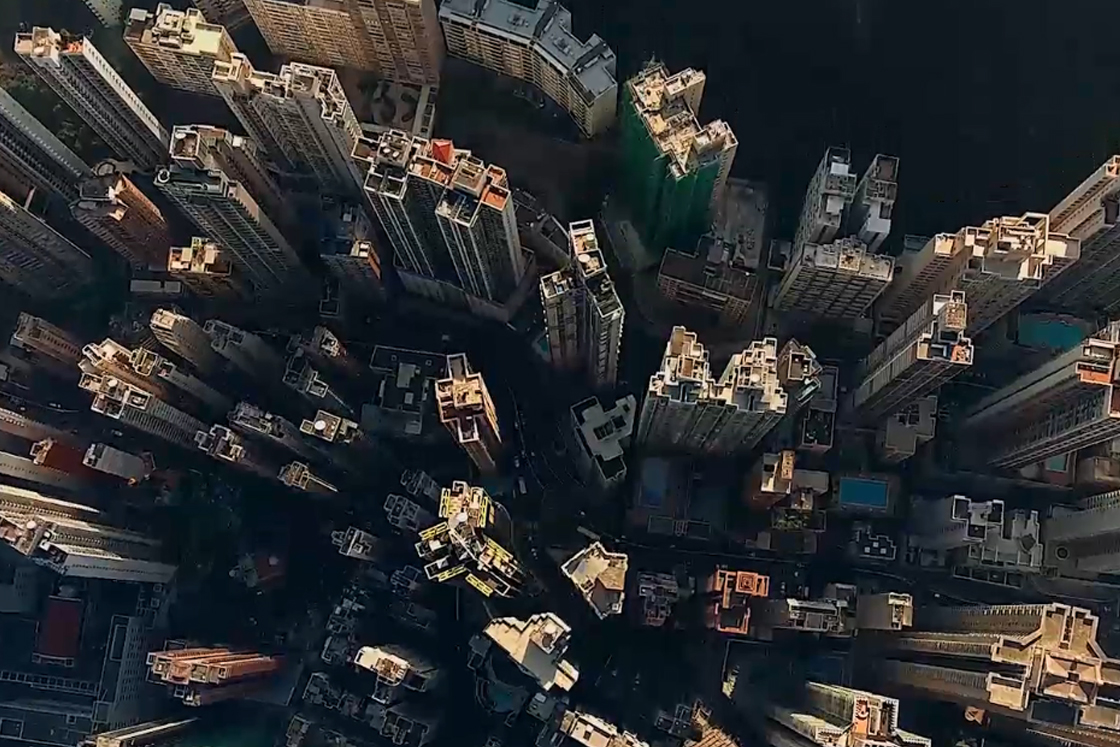 What impact will E-mobility have at a city level?
The effects of pollution from transport are especially important in cities where large numbers of people and vehicles move within a small geographical space. As a result, air pollution is an increasingly prominent policy priority. At an urban level, e-mobility reduces NOX and soot emissions.
Cities also have opportunities to rethink traffic, including better and more sustainable public transportation, better infrastructure for walking and biking, and better electric vehicle infrastructures.
E-mobility and NOX emissions
Transport accounts for around half of current global NOX emissions. Currently available e-mobility technologies can reduce NOX emission by 90% per passenger kilometer by 2050.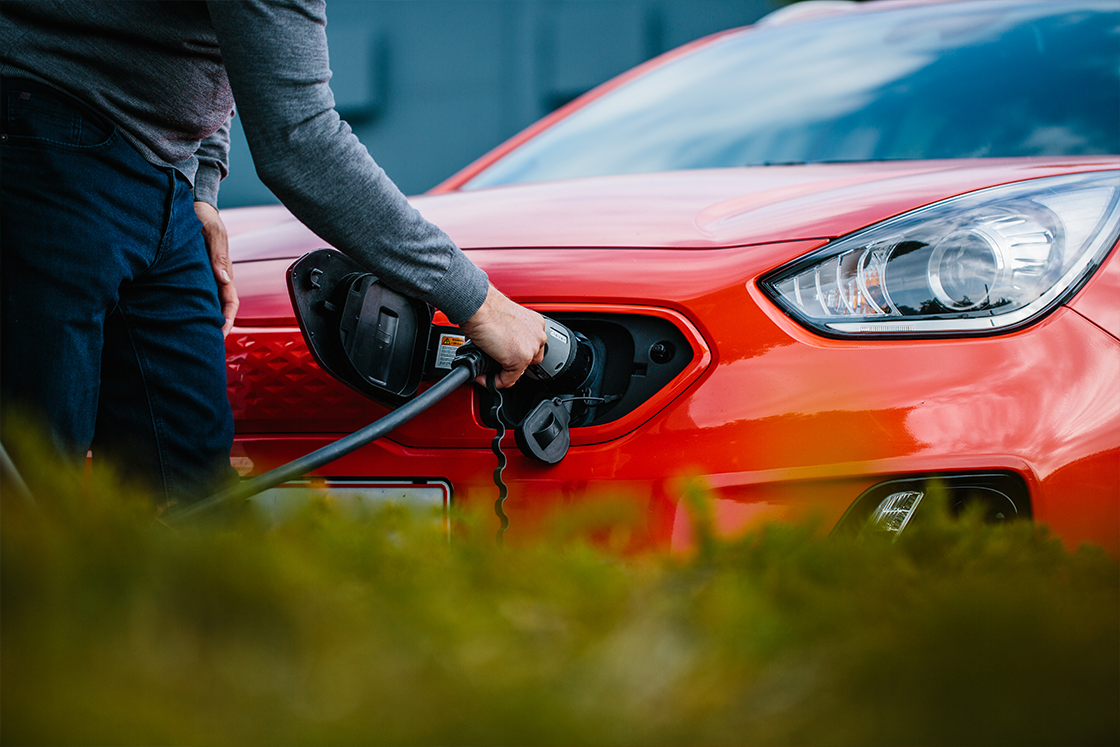 What impact does e-mobility have at a personal level?
Generally speaking, electric vehicles cost less to run over their lifetime than traditional cars with combustion engines. This reduced cost stems largely from taxation regimes, fewer moving parts, and lower fuel costs. Additional benefits of an e-mobility solution for your car include improved driving performance, reduced noise pollution, and the ability to provide services to the power system and buildings by using their batteries (and generation capacity in the case of fuel cell cars) – which you may actually earn from.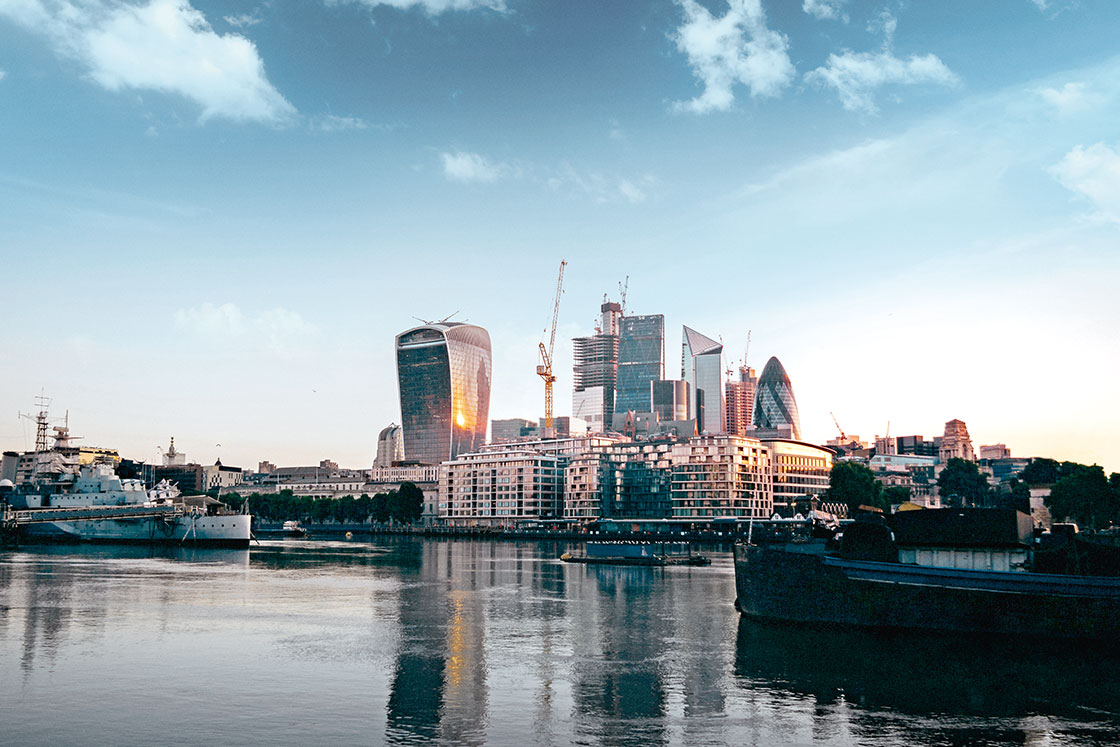 Why is E-mobility vital to CO2 neutrality?
Reducing the transport emissions of fossil fuel powered combustion engines through e-mobility will lead to more sustainable, livable cities while protecting our climate. It is a must for meeting the Paris Agreement ambition, improving air quality and achieving CO2 neutrality.
Take London for example: To reach the desired 1.5°C level, two-thirds of London's passenger cars and all buses must be fossil fuel free and running on electricity by 2050. Buses must achieve this even earlier. This would relieve Londoners of annual transport emissions amounting to 1.7kt NOX, which equals 5,000 million diesel car kilometers.
With growing urbanization, cities are becoming increasingly important. Cities already account for up to 70% of energy consumption and CO2 emissions. And with a world population expected to reach 8.6 billion people in 2030 and 70% of people expected to live in cities by 2050, we need to find a way to create more sustainable, livable cities.
Electrification trends in renewable energy
Electrification is central to the decarbonization strategies of many sectors. This means electricity demand is set to increase substantially over the next ten years. That is why reducing emissions from power generation is a central component of most countries' overall emissions reduction strategies.
Fortunately, renewable energy costs are dropping, and renewable energy capacity is growing rapidly. In 2020, IEA crowned solar as the new 'king' and projected the end of coal. The increased renewable energy uptake in grids and increased electrification does however create new needs for storage capacity to deal with peak loads.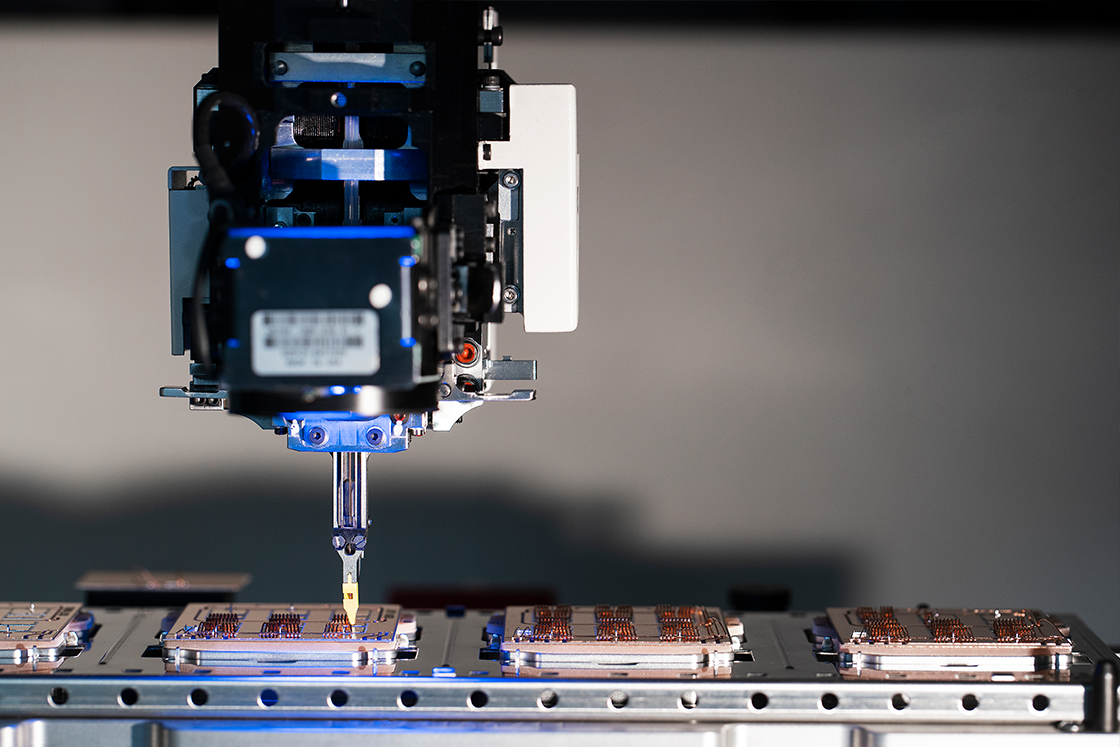 How does Danfoss contribute to the future of E-mobility?
For over three decades, Danfoss has been helping enable zero emission driving. By providing cutting-edge power modules which are integrated into a vehicle's drivetrain, leading automotive manufacturers are able to deliver electric vehicle solutions that meet stringent efficiency and reliability targets.
These solutions are transforming the adoption of electric transportation and making hybrid and pure electric vehicles a natural and sustainable choice for everyone.
Areas in which Danfoss helps reduce CO2:
Electric and hybrid vehicles, buses and trucks and charging infrastructure
Electric off-road vehicles
Full electrification and hybrid technology of all types of vessels, ferries and boats
Shore supply providing vessels, ferries and boats at berth with electric power from the land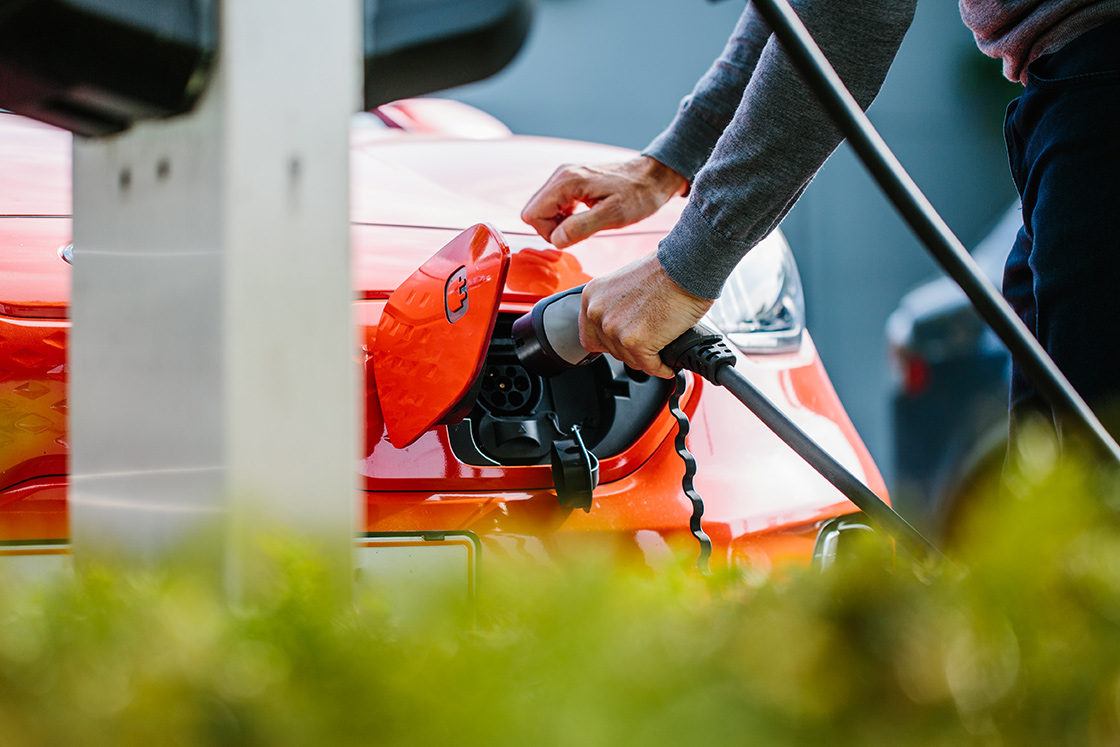 Electric vehicles, hybrids, buses, trucks and charging infrastructure
The vast majority of cars and buses today are still powered by fossil fuels, resulting in the emission of air pollutants. Improving air quality will therefore require a total phasing out of vehicles powered by fossil fuel combustion.
Although many clean technologies are available such as hydrogen or alternative fuel powered engines, the electrification of transport is the most viable strategy to tackle urban air pollution. This means that internal combustion engines are replaced by electricity powered engines, including battery-equipped electric vehicles, Plug-in Hybrid Electric Vehicles and hybrid electric vehicles – all of which are referred to as EVs.
The numbers of EVs globally are surging rapidly. In 2020, the total number of electric cars on the road worldwide set a new record of about 10 million, around 1% of the global car stock (IEA, 2020). We can see this trend in public transport too, with more than 460,000 electric buses registered worldwide in 2018 (International Energy Agency, 2019). Driven by new policies and manufacturing expansion, it is expected that the EV market will continue to grow rapidly within the next decade, reaching between 23 and 43 million EVs worldwide by 2030 (International Energy Agency, 2019).
An EV's well-to-wheel energy efficiency is around 30% better than a comparable petrol car and the electricity required will be increasingly generated from renewable sources.
Urban electric buses have enjoyed a boom in recent years as municipalities tackle local pollution and noise. Electric buses are an attractive option when cities are pushing for cleaner air. The Bloomberg New Energy Finance study estimates that the number of electric buses will triple within seven years.  This makes an electrical vehicle infrastructure for the fast charging of EVs a necessity.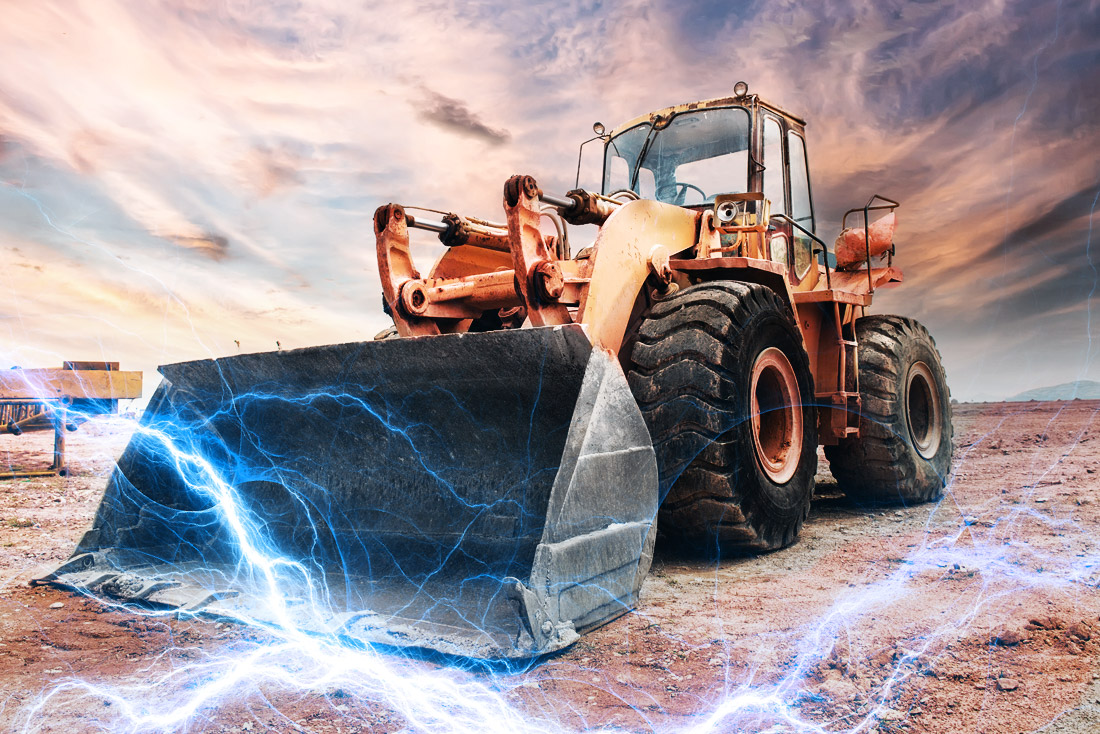 Electric off-road vehicles
Electrification will be a key trend in off-highway vehicles as ever-stricter emissions standards are introduced and efforts are made to reduce emissions. However, electrification of off-road vehicles is currently happening at a much slower rate than on-road vehicles. In 2050, electrification is expected to range from 34% in US to 41% in Europe. (Navigant report).
Danfoss Editron is changing how the world moves with hybrid and electric powertrain systems for heavy duty vehicles and machines. Read more about Editron or watch an ET Talk by our Senior Systems Engineer, Simon Nielsen, about the solutions available today.
Can electrification and hybrid technologies be the future for marine vessels?
Waterway traffic is increasing and is having an impact on global transportation, the food chain, national defense, and even leisure time. More than 100,000 commercial and 25,000 naval vessels are operating globally. Ferries and other marine vessels can be electrified, both saving costs and reducing emissions. The potential is substantial.
Battery electric ships are almost twice as efficient as ships with an internal combustion engine and the higher efficiency will offset the higher price of electric ships, given an average lifetime of 20-25 years.
Electricity will be the most cost-optimal fuel to decarbonize domestic EU shipping, making fully electrified water transport a must for future environmental success.
Danfoss is looking to the future with many solutions for fully electric, serial hybrid, and parallel hybrid electrification of marine systems.
Why are most larger vessels hybrid rather than fully electric ships?
Environmentally, the best thing is to go fully electric in the entire vessel. However, battery technology for fully electric ships is not well developed enough for either larger vessels or smaller boats that go for long distances.
For high power large vessels, today's battery technology cannot cope with the power demand. These large vessels sail for long distances without the opportunity to charge. They also face more dangerous conditions which require immediate power when needed. This means they cannot yet sail fully on batteries.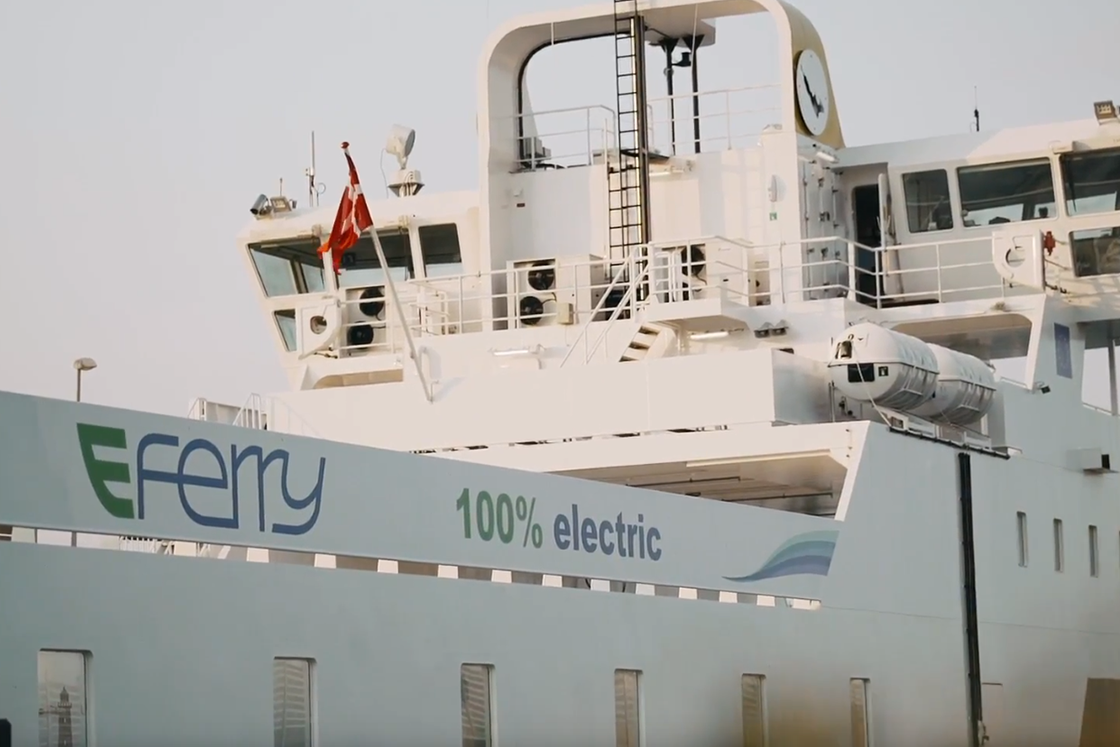 This is where hybrid solutions come into picture: With hybrid solutions, the combination of batteries and smaller diesel generators can be used to provide energy to the vessel when it is idling, transiting, turning, starting, or stopping. The main engine is only then used when it is most fuel efficient – during straight sailing.
Already, proven benefits have been shown to be between 10%-40% lower fuel consumption, which has direct relation to a reduction in CO2 emissions.
With a hybrid solution you save weight, money and effort for installation, operation and maintenance. Another significant benefit is that you can sail silently into port, reducing both air and noise pollution in cities and harbor areas. In addition, the wear on engines and generators is reduced, meaning maintenance intervals can be prolonged by up to 50%.
In sum, the benefits are:
Improved vessel performance
Reduced emissions
Lower operating costs due to lower fuel consumption
Lower maintenance costs related to engines
Reduced noise levels and vibrations on board – also reducing noise in water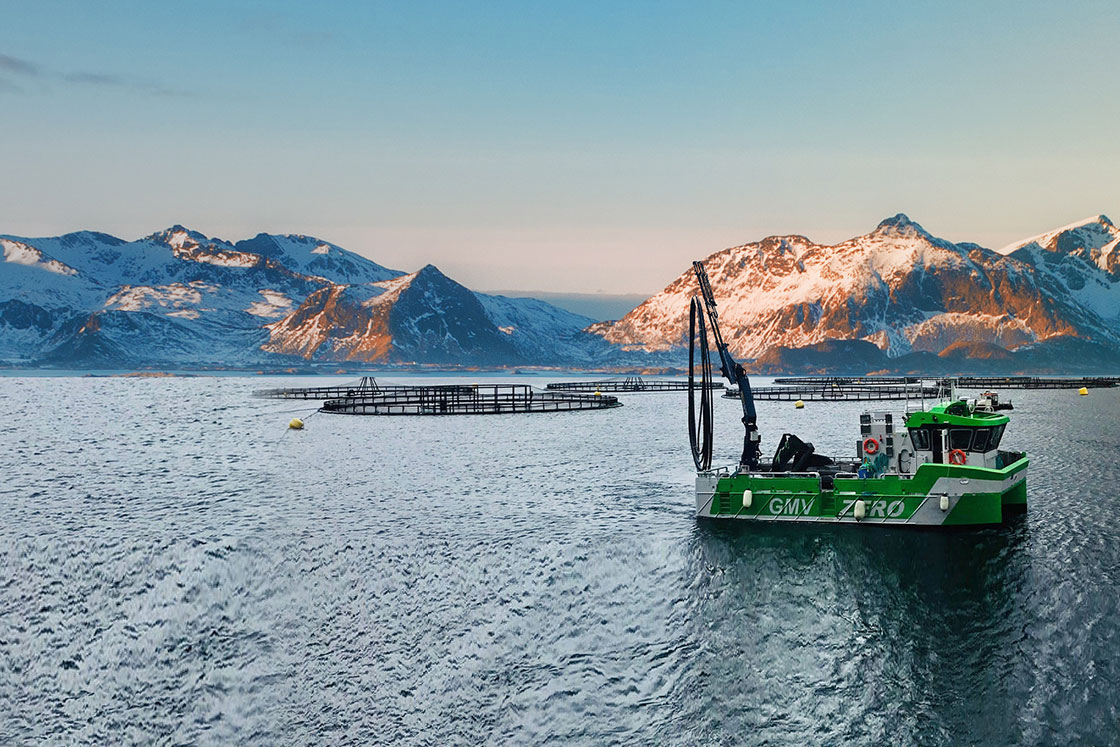 What are the benefits of the electrification of smaller vessels?
Smaller vessels are typically the ones who sail near coastal areas, and since they frequently enter harbors it is easy for them to charge. This means smaller vessels can all become electric ships. In addition to cutting emissions and reducing costs, electric ships lower noise levels and vibrations, benefitting both people and the marine environment.
Electric shipping is one of the keys to a zero-emissions future. New projects are being launched every day and improved technology and products with optimized performance and efficiency are being made more readily available.