Danfoss ASV automatic balancing valves provide a simple, reliable and cost-effective way to create hydronic balance in two-pipe heating or cooling systems. They solve the technical issue of pressure fluctuations: the root cause of system imbalances and problems such as uneven heat distribution, noise and high energy consumption. ASV consists from two components; a return-pipe mounted differential pressure controller ASV-P or ASV-PV and flow-pipe mounted partner valve ASV-BD, ASV-I or ASV-M. An impulse tube connects both valves so the differential pressure over the riser can be controlled. In combination with Danfoss RA-N or RA-UN pre-setting valves on the radiators a perfectly balanced system, in both full and partial load conditions, is achieved.
The 4th generation of ASV-PV offers many unique product innovations. It is designed based on the needs from installers, designers and consultants with a focus on time saving during installation and commissioning of the system.
Features and benefits
Visible setting scale
Simple adjustment of the differential pressure setting, no special equipment is required. The clearly visible setting scale makes it easy to determine if the setting is adjusted correctly. The setting ring can be locked to prevent unauthorized adjustments.
Short build in height
The installation dimensions are decreased for flexible and convenient installation.
Faster and better flushing
Increase the reliability of the system by flushing it and remove before putting the system into operation. To flush and fill a system faster, the ASV-PV valve can temporarily be locked in an open position by a flushing ring accessory.
Integrated membrane
The valve body and pressure membrane are combined into one component. This design ensures optimal low flow performance and extremely ideal differential pressure sensitivity for each individual DN size valve.

Features and functionalities of Danfoss ASV-PV
A series of 5 animations describing the challenges, backgrounds and solutions for hydronic balancing of two-pipe heating systems in multi-family buildings.
Documents

| Type | Name | Language | Valid for | Updated | Download | File type |
| --- | --- | --- | --- | --- | --- | --- |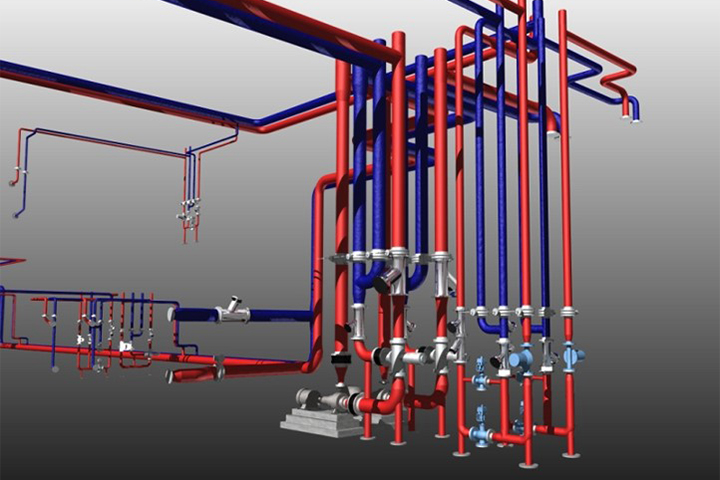 Danfoss SET 365 software
Our advanced Danfoss SET 365 3D design software will help you to design and calculate HVAC systems with Danfoss products. A 1-year subscription is FREE available for students, designers and other interested professionals.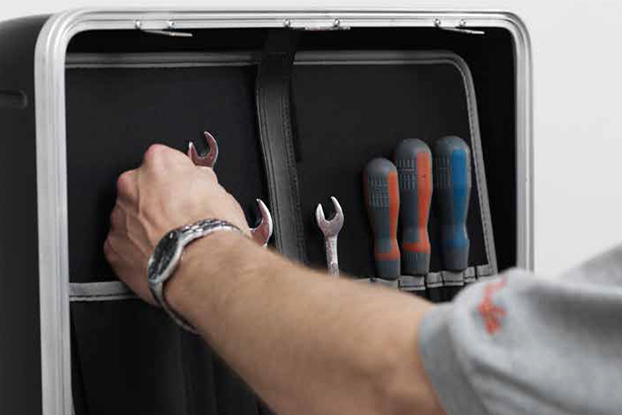 Optimal 2 tool
Improve the efficiency and comfort of two-pipe radiator systems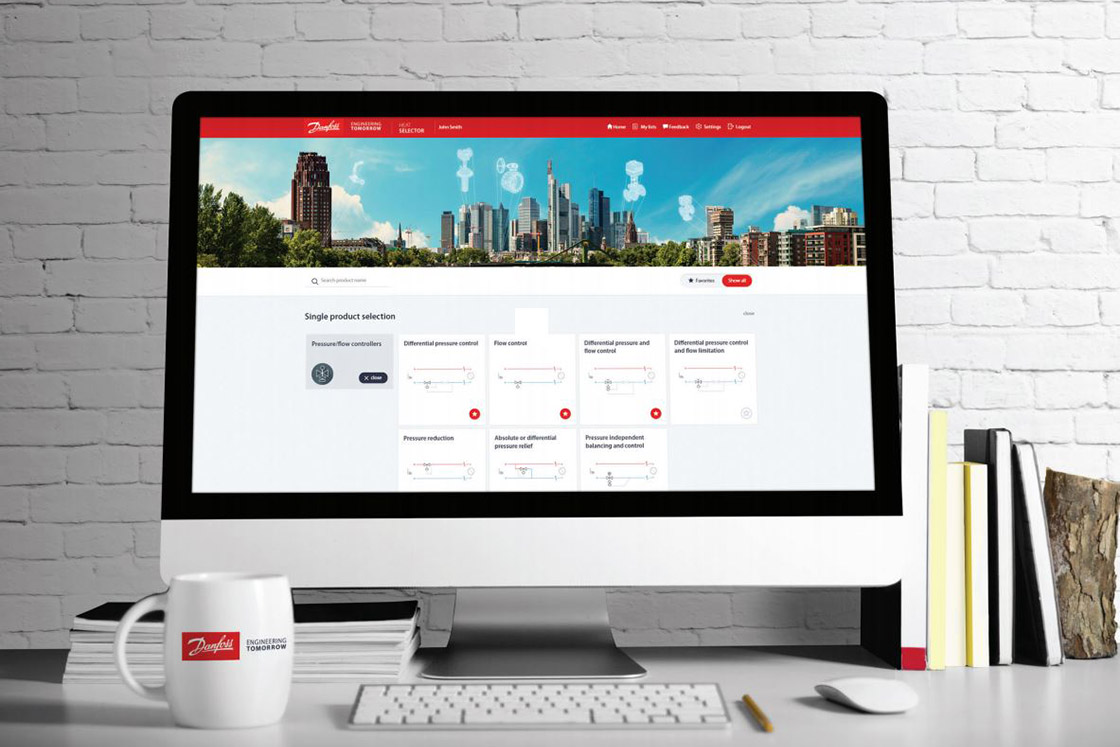 Heat Selector
Danfoss Heat Selector is the best-in-class online selection tool that optimizes the planning process for heating application experts.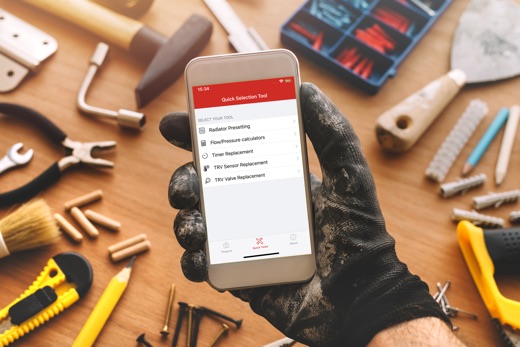 Verify flow using Installer App
The Installer App allows you to easily verify the flow in different valves. In the Quick tools section, choose the Hydronic balancing tool. Then select the valve and the desired dimension and get the answer immediately.
BIM library for MEP designs
Get your 3D BIM objects and start design dynamic HVAC solutions.
ASV-PV (4th gen.) – Differential pressure controller/Automatic balancing valve DN 15-50
Branch should be balanced with a differential pressure controller for dynamic hydronic balance, with following characteristics:
Valve should keep stable differential pressure across the branch by membrane driven controller
Valve should have variable Differential pressure setting.
Minimum needed differential pressure over the valve should not be higher than 10 kPa, independently from Dp setting
Valve should have metal to metal (valve cone and seat) sealing to ensure optimal performance of differential pressure control at low flows
Differential pressure setting should be linear via visual scale and without tool, locking function should be integrated to prevent unauthorized change of setting
The setting range should be adaptable via spring replacement. Spring should be exchangeable under pressure
Valve should provide differential pressure setting range fit to application to ensure optimal system performance (such as 5-25 kPa setting range for radiator based systems)
Valve capacity per valve size should cover flow range according to VDI 2073 Standards (with water velocity of up 0.8 m/s)
Valve should have shut-off function separated from the setting mechanism. Shut-off service function should be possible to do by hand / without tool
Drain function should be integrated in valve
Valves should have integrated flushing service function. Flushing can be done with flushing accessory
Valve should be delivered with impulse tube. Inner diameter of impulse tube should not be bigger than 1.2 mm to ensure optimal performance within the system
Valve should be delivered with thermal insulation caps, up to 120°C
Valve should be delivered in reliable packaging for safe transport and handling
Product characteristics:
Pressure class: PN 16
Temperature range: 0 … +120 °C
Connection size: DN 15-50
Connection type: Internal thread ISO 7/1 (DN 15-50), External thread ISO 228/1 (DN 15-50)
Δp setting range: 5-25 kPa, 20-60 kPa 
Max differential pressure across valve:1.5 bar
Installation: differential pressure controller should be mounted on return pipe with connection via impulse tube to supply pipe.
ASV-PV (3rd gen.) – Differential pressure controller/Automatic balancing valve
Branch should be balanced with a differential pressure controller for dynamic hydronic balance, with following characteristics:
Valve should keep stable differential pressure across the branch by membrane driven controller
Valve should have variable Dp setting. Setting should be hidden or lockable to prevent unauthorized changes
Setting accuracy should be within ±10% of set differential pressure, proven by independent accredited third party
Minimum needed differential pressure over the valve should not be higher than 10 kPa, independently from Dp setting
Valve should have metal to metal (valve cone and seat) sealing to ensure optimal performance of differential pressure control at low flows
Differential pressure setting should be linear throughout the setting range (1 turn 1 kPa or 1 turn 2 kPa depending on dimension)
The setting range should be adaptable via spring replacement in dimensions DN 15-40. Spring should be exchangeable under pressure
Valve should provide Dp setting range fit to application to ensure optimal system performance (such as 5-25 kPa setting range for radiator based systems)
Valve capacity per valve size should cover flow range according to VDI 2073 Standards (with water velocity of up 0.8 m/s)
Valve should have shut-off function separated from the setting mechanism. Shut-off service function should be possible to do by hand / without tool
Drain function should be integrated in valve in dimension range of DN 15-50
Valve should be delivered with impulse tube. Inner diameter of impulse tube should not be bigger than 1.2 mm to ensure optimal performance within the system
Valve in DN 15-40 range should be delivered with thermal insulation caps, min. 80°C
Valve should be delivered in reliable packaging for safe transport and handling
Product characteristics:
Pressure class: PN 16 
Temperature range: -10 … +120°C 
Valve size: DN 15-100 
Installation: on return pipe with connection via impulse tube to supply pipe 
DN 15-25:
Connection type: Internal thread ISO 7/1 and External thread ISO 228/1 
Dp setting range: 5-25 kPa, 20-60 kPa 
Max Dp: 1.5 bar 
DN 32-40:
Connection type: Internal thread ISO 7/1 and External thread ISO 228/1 
Dp setting range: 5-25 kPa, 20-60 kPa, 35-75 kPa 
Max Dp: 1.5 bar 
DN 50:
Connection type: External thread ISO 228/1 
Dp setting range: 5-25 kPa, 20-40 kPa, 35-75 kPa, 60-100 kPa 
Max Dp: 2.5 bar 
DN 65-100:
Connection type: Flange EN 1092-2 
Dp setting range: 20-40 kPa, 35-75 kPa, 60-100 kPa 
Max Dp: 2.5 bar