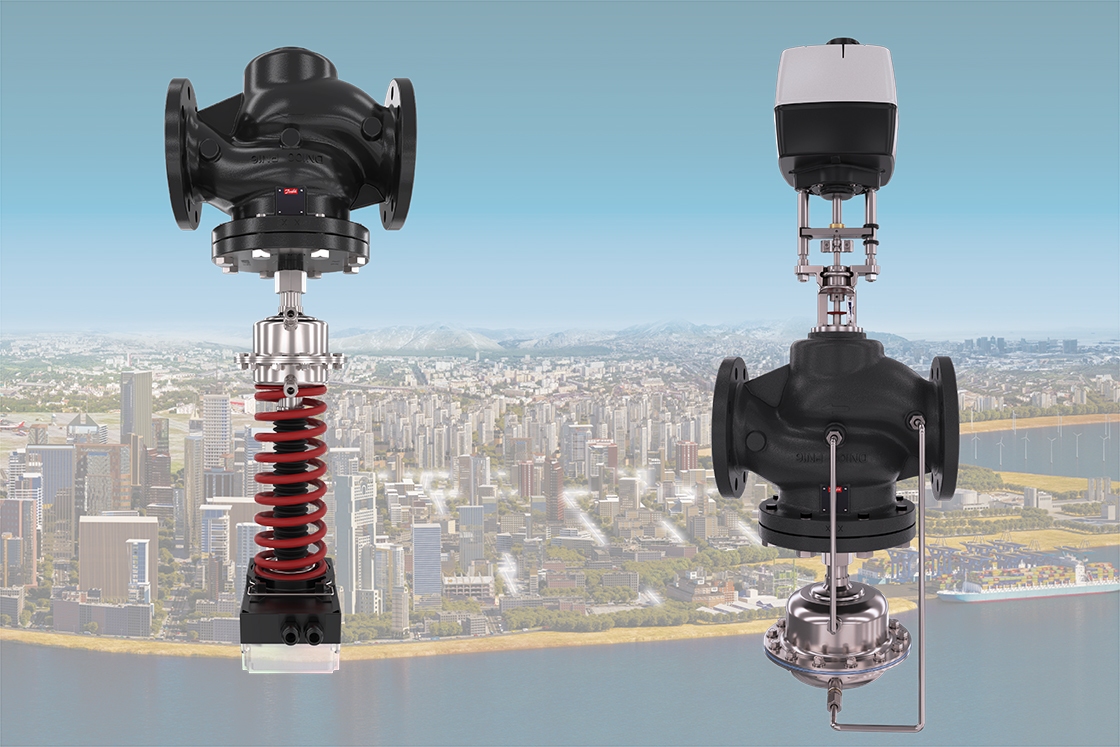 Maximize efficiency of heating and cooling networks with Danfoss' new intelligent ready pressure and flow controllers
For most demanding district heating and cooling applications, Danfoss developed a new range of heavy duty differential pressure and flow controllers, named Virtus. They are designed to be used in energy source, transportation network, distribution network and subscriber substation. Optimal hydronic balance and perfect temperature control is the key to maximizing efficiency of heating and cooling networks, which means it saves you energy and money, and improves end-users' comfort.
How it works?
The way district energy networks are balanced and optimized is about to be changed. A new generation of Virtus intelligent ready pressure and flow controllers are here to ensure high durability, improved functionality and performance. In addition, unique intelligent optimization functions iNET and iSET will save even more energy.
ΔT optimization: There is min 1% reduction of primary energy generation cost for each 3K of ΔT  increase.
Optimal network design: It brings up to 17% investment reduction.
Energy sourcing and distribution: Min. 27% renewable energy sources share, up to 20% peak energy reduction, and more than 1.5% annual energy saving.
Virtus' key benefits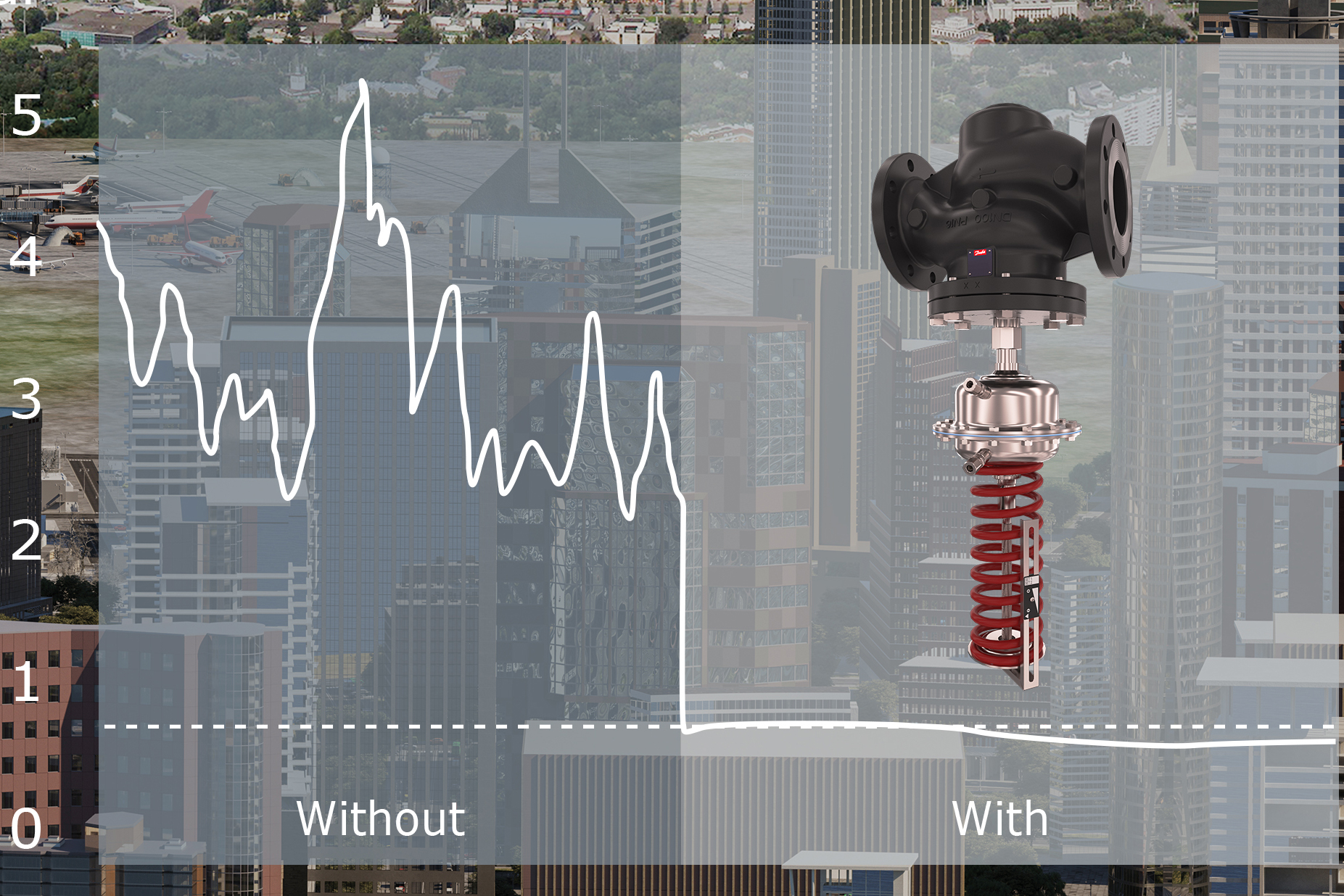 Perfect control and stability
New chamber balanced design is guarantee for precise and stable control of the pressure and flow.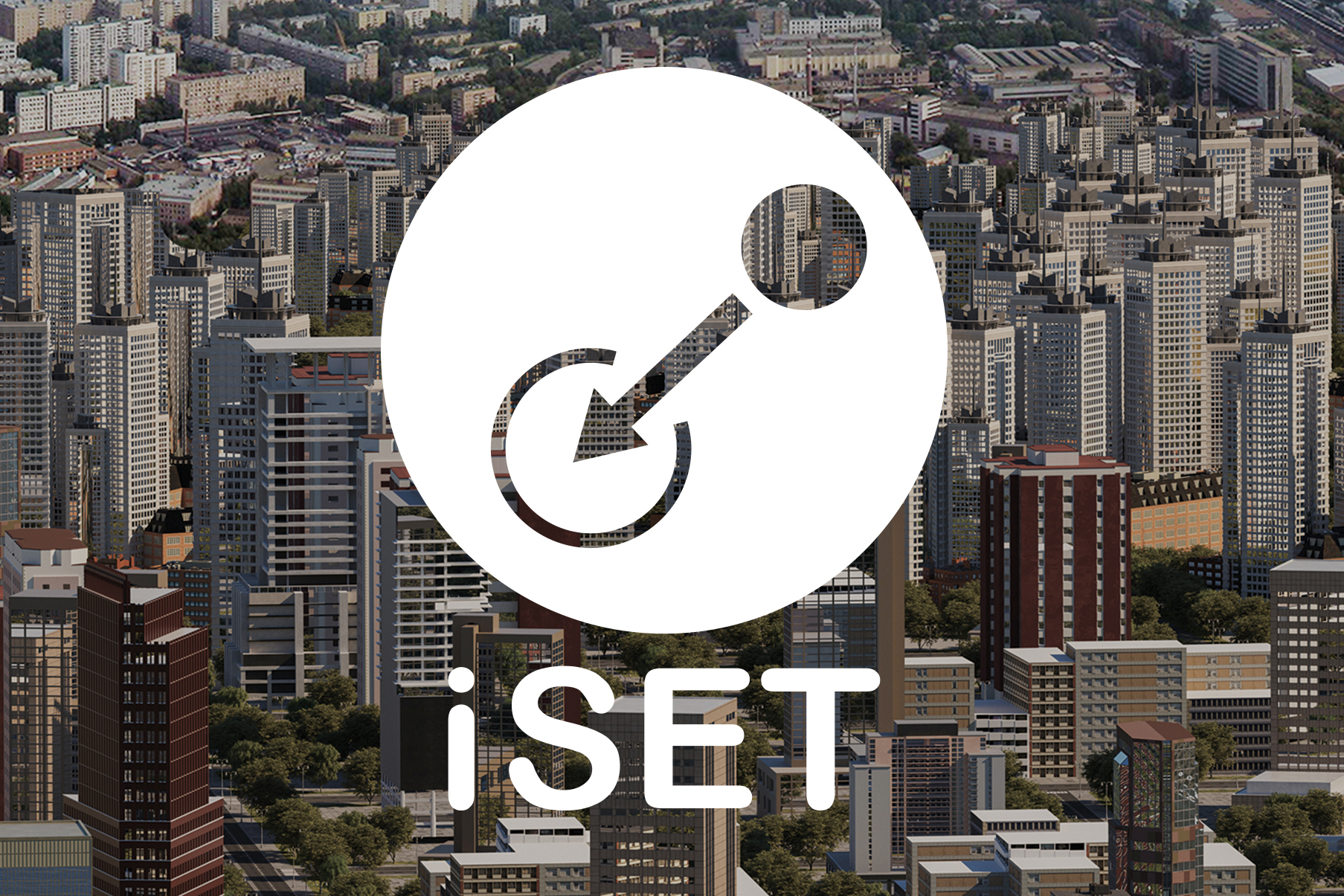 Optimization of network operation
iSET will optimize the operation of your district heating/cooling substation.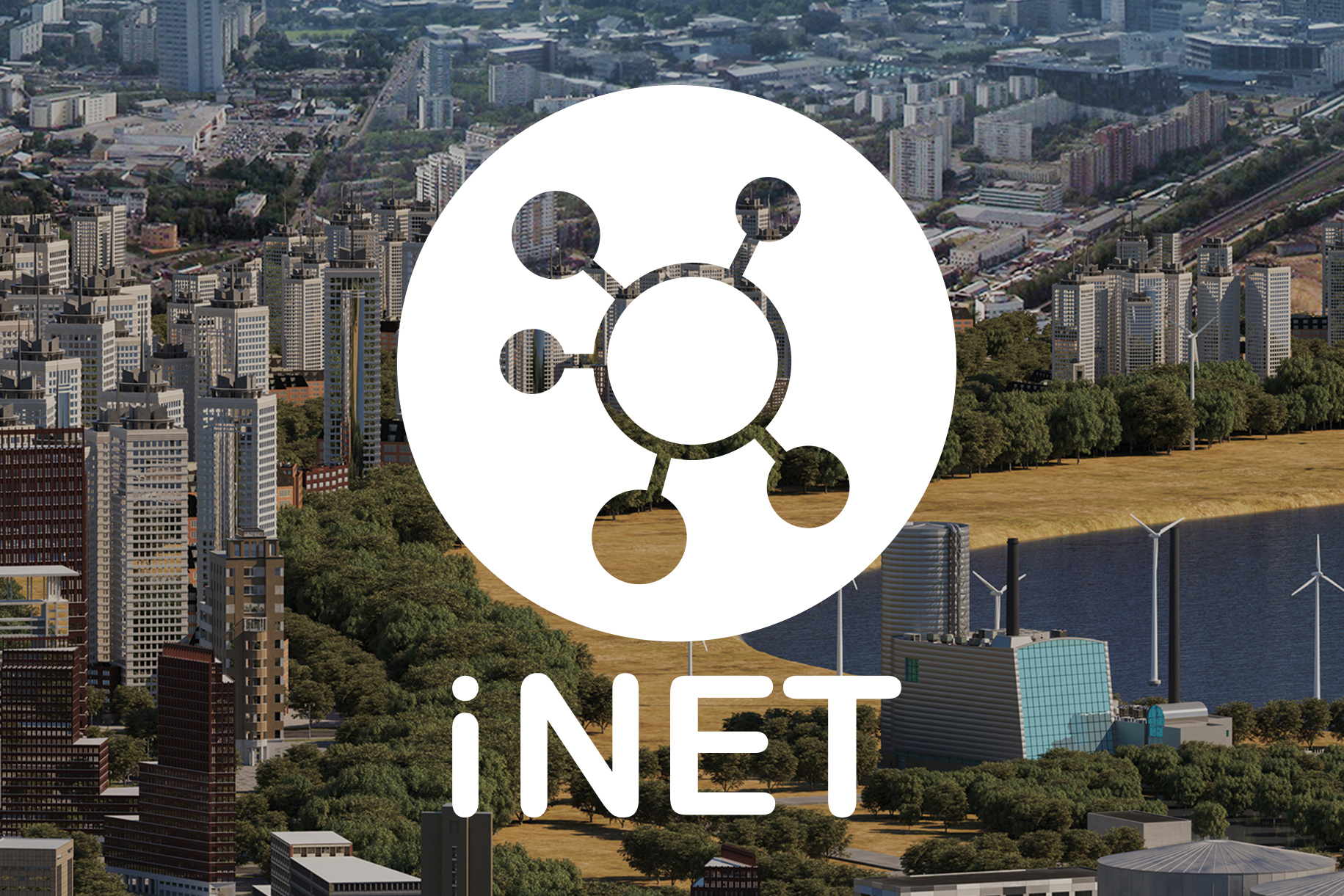 Optimization of network performance
iNET-intelligent optimization will reduce the total cost of ownership of your system.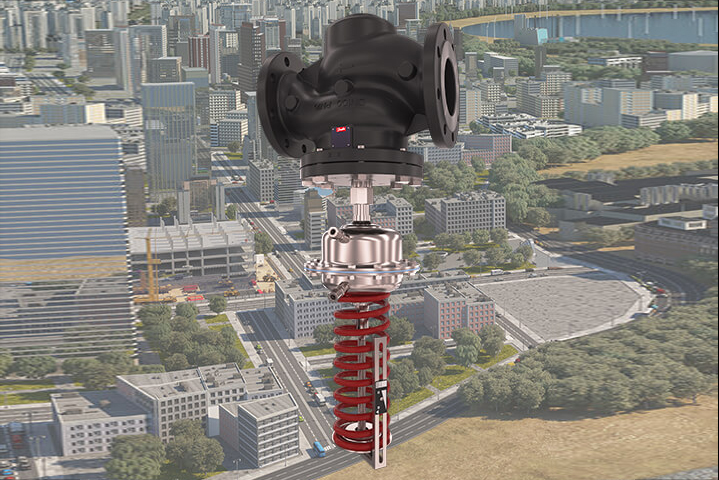 Big flow capacities
New controllers are able to control the pressures and flows even in largest and most demanding systems.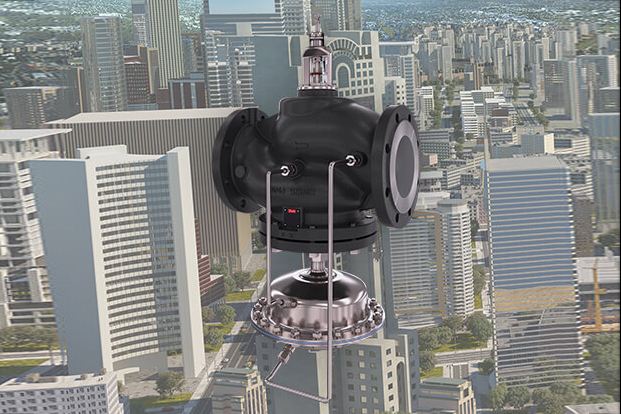 Easy installation, commissioning and maintenance
The design and multiple installation positions can help to save 20% of the installation space.

Installation and commissioning
Watch an installation and commissioning animation of the new Virtus differential pressure controllers for district heating and cooling.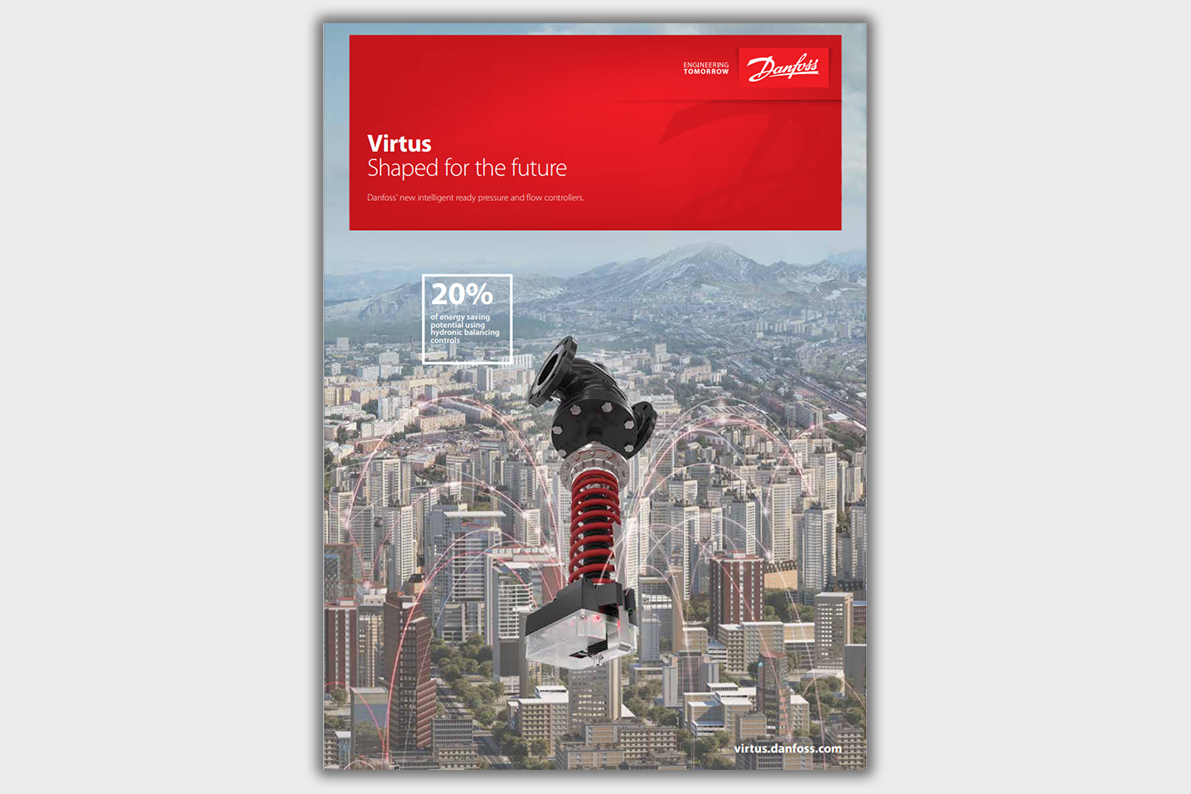 Virtus leaflet and brochure
Read all about Virtus - Danfoss' new intelligent ready pressure and flow controllers
Documents

| Type | Name | Language | Valid for | Updated | Download | File type |
| --- | --- | --- | --- | --- | --- | --- |