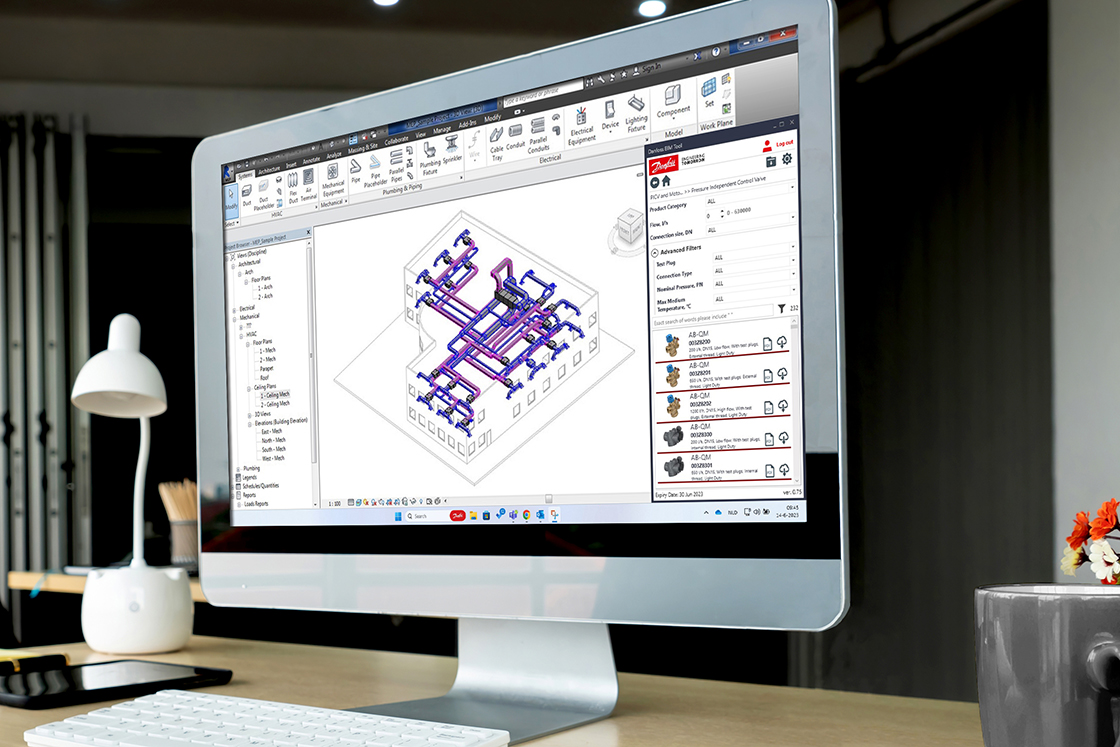 BIM Tool [Beta version]
The easiest way to find your BIM files. This software tool is customized for MEP designers. Download files or 'drag & drop' with the Revit plug-in.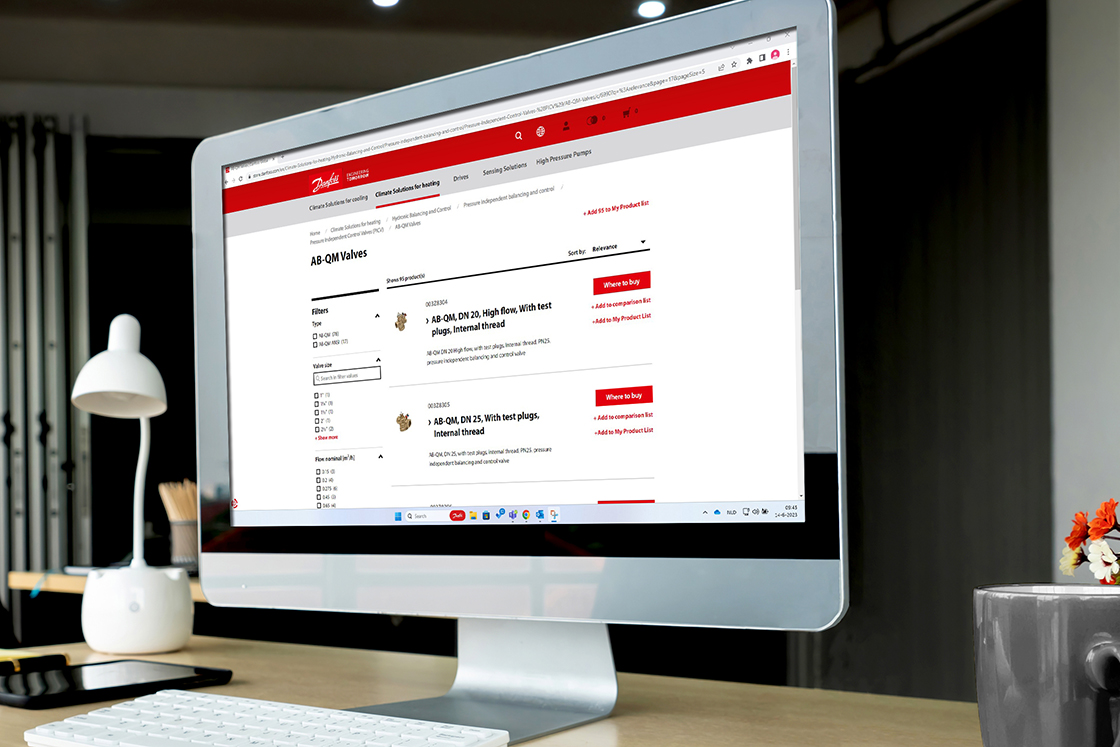 Product Store
When you need a specific product type or product code BIM file, you can easily find it here. The store contains all our products. In the 'visuals' tab you can find the most common BIM files.
Building Information Modelling (BIM) is a digital, collaborative, process of designing and managing information of product models throughout the lifecycle of building projects. From planning and design to construction, operations, and maintenance. BIM helps to achieve better design efficiency and reduce construction error that leads to lower cost of development.
We provide up to date BIM product models for Mechanical, Electrical and Plumbing (MEP) designers and engineers. In our BIM tool and libraries, we provide the complete assembly product with most common file types RFA and DWG.
Our new BIM tool [Beta version] helps you to find the right products fast and easy. Always up to date! With the Revit plug-in, products are instant added to the project with file download running in the background. In case you are not a Revit user, you're still well-served with the tool. It runs as a standalone desktop app which includes all product information and allows you to download the required BIM files instantly.  
In case you are well familiar with our product portfolio, we also offer the BIM files on our Product store.
Last but not least, our BIM files are available on MagiCAD cloud. Users are offered extra features such as error spotting, clash detection and heating/cooling sizing and balancing analyses.
Features and benefits
LOD 200 – approximate geometry
LOD 350 – precise geometry and connection with other components
System Classification Information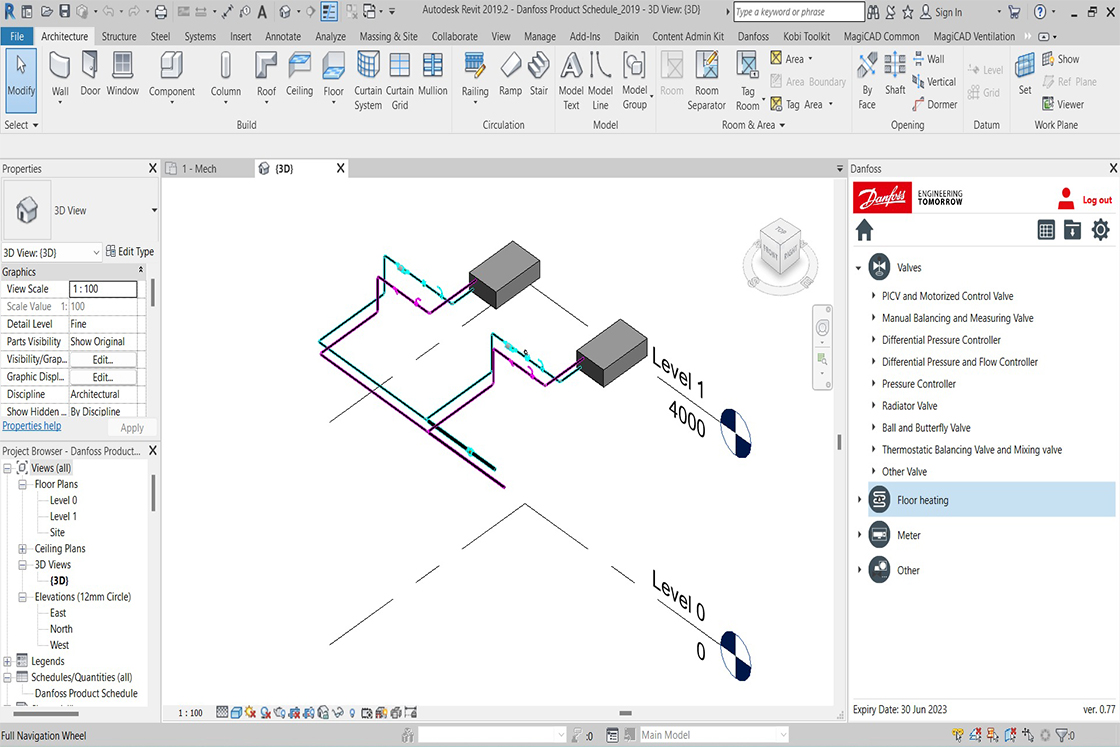 Easy Navigate Function Hierarchy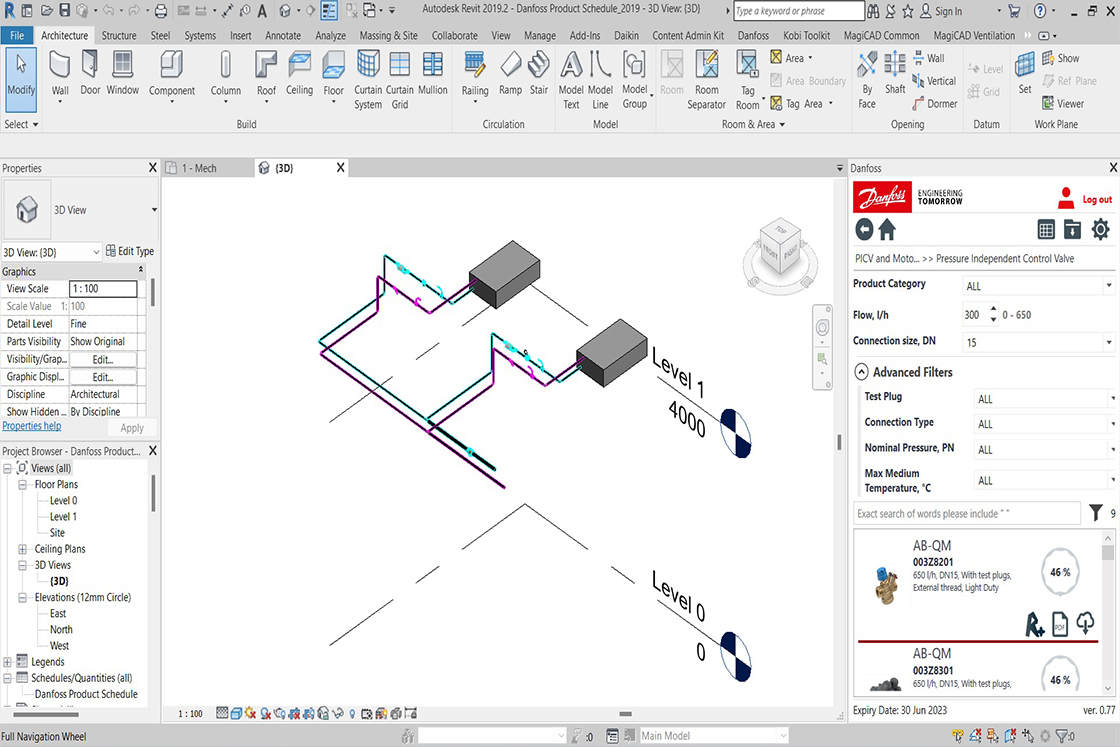 Customized Product Filter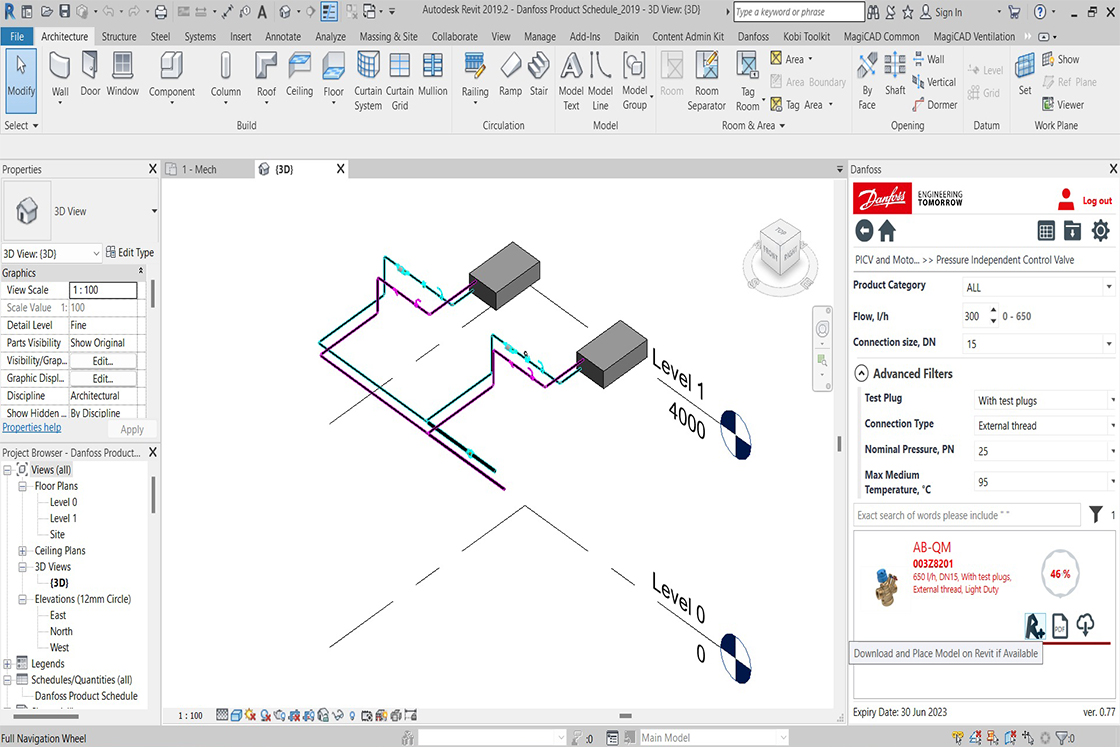 Instant icon to place model, view product datasheet and download files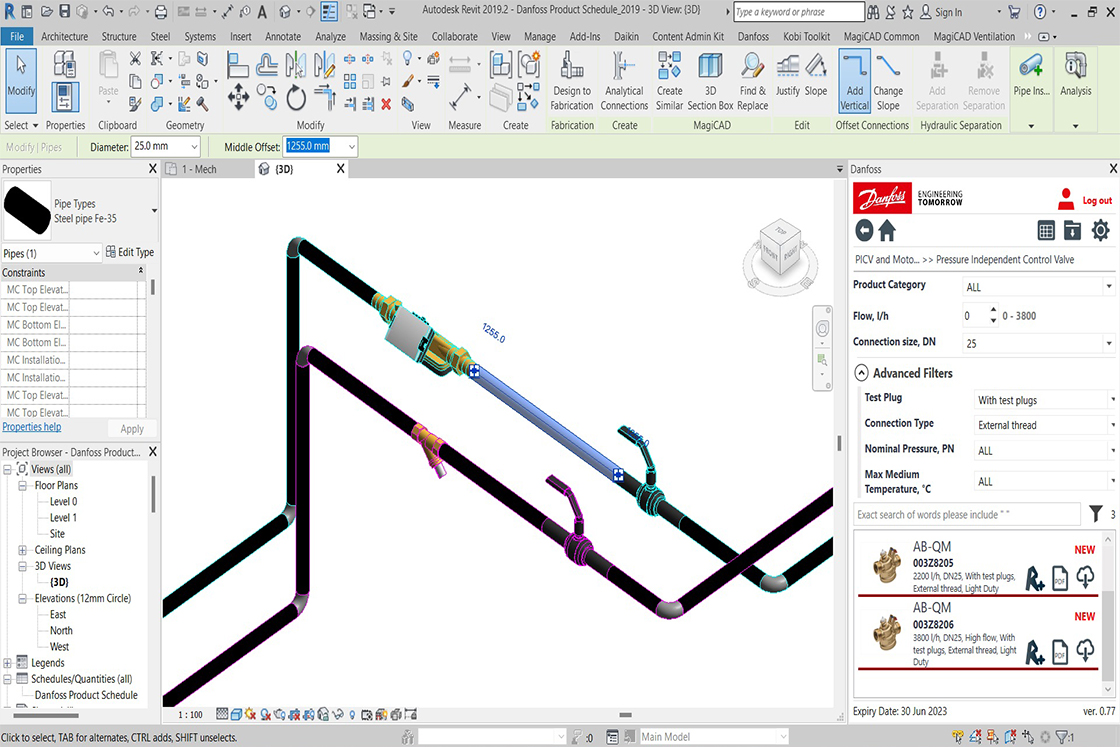 Show availability with pipe size detection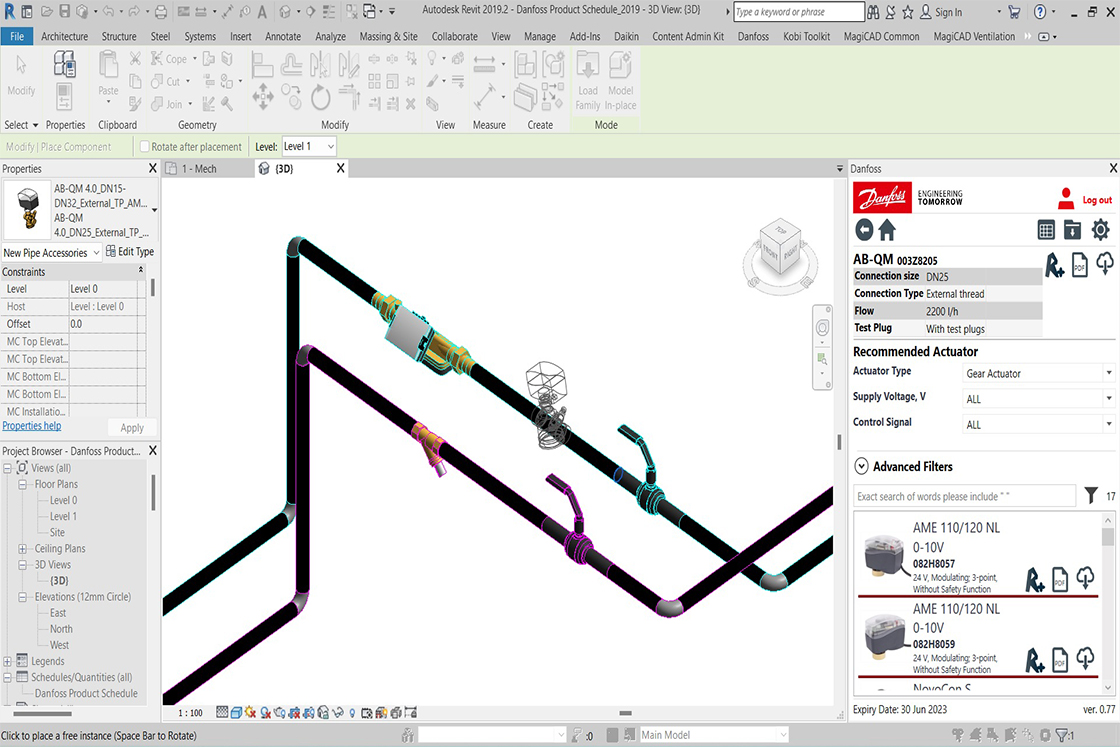 Show product information and available assemble actuator
Show Danfoss Product Schedule in the project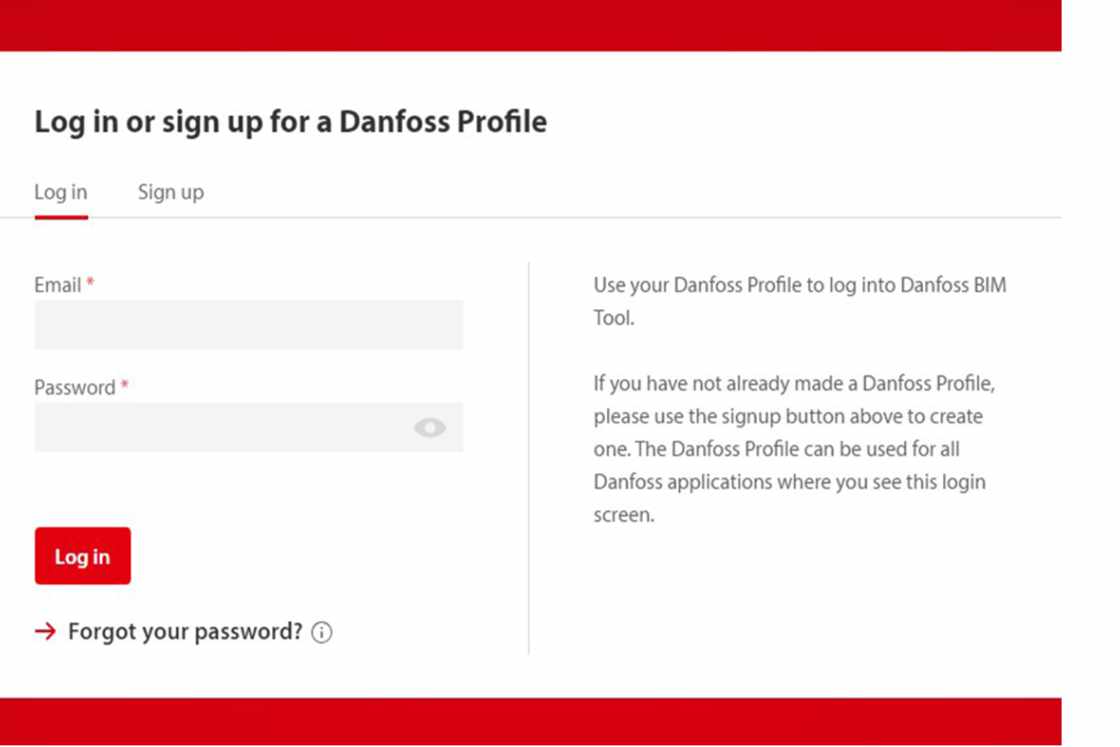 Download now
Make your BIM design process faster and easier. You can download and explore our new BIM Tool Beta version.
Simply download the .zip file below.
To use the BIM Tool you only need to make a free Danfoss profile. This is your one point of entry into many online Danfoss services.
No special download or registration form is needed.
BIM tool feedback survey
We would really like to hear what you think about our BIM tool.
So far it is a Beta version to test. With your feedback, you can help us to improve it before we'll publish the first production version.
Participate in the BIM tool survey today – your opinion matters!
Participate here