Industrial drive solutions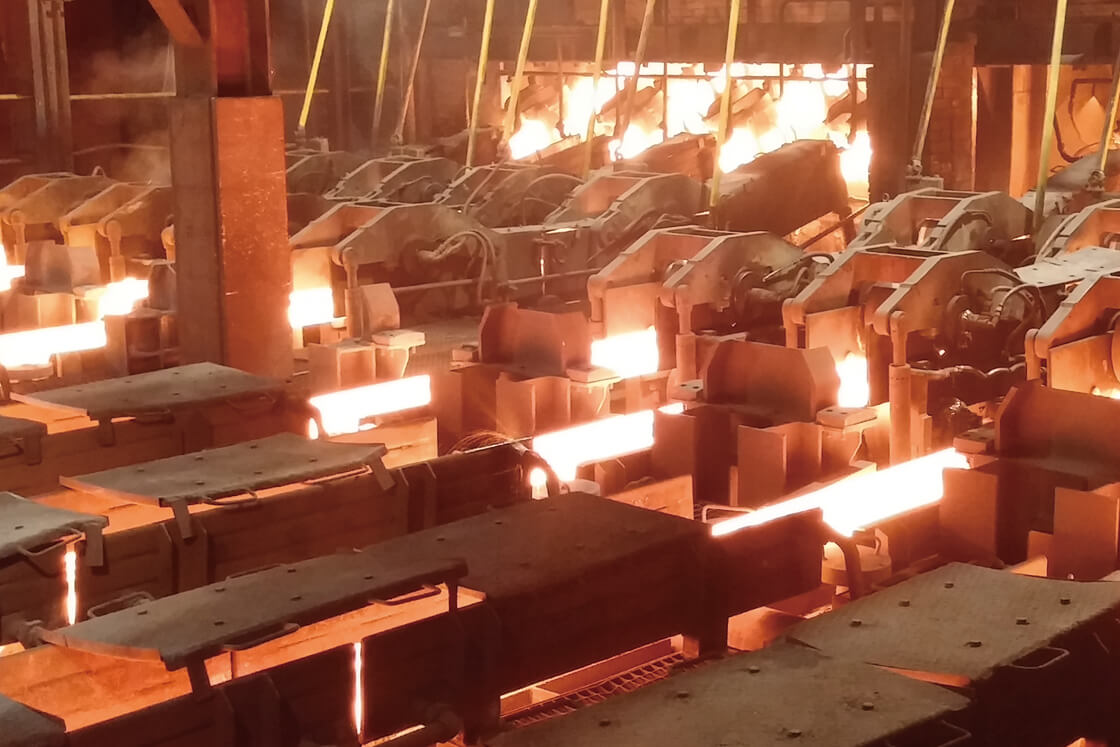 Gain a competitive edge with Danfoss AC Drives
The fourth Industrial Revolution, or Industry 4.0, builds on the progress of automation by introducing elements of interconnectivity, data acquisition, machine learning and intelligent applications of analytics. AC drives play an important and powerful part in this transition by being the first point of interaction between sensors from the process, the motor in operation and communicating this information to a central control location.
Energy savings - Energy savings are tied to the technology and the fact that applications need less energy when idle or operating with partial loads. Danfoss drives do the trick.
Fully automated operation - Danfoss drives enable a facility to increase it's automation capabilities. Not every application is the same across all industries, but with customized programming, customers can determine what parameters are essential to their specific needs.
100 % full load factory tested - Having received an order – a drive specified by the customer – our factory builds it and tests it against real motors before shipping.
Maximize up-time with Danfoss Drives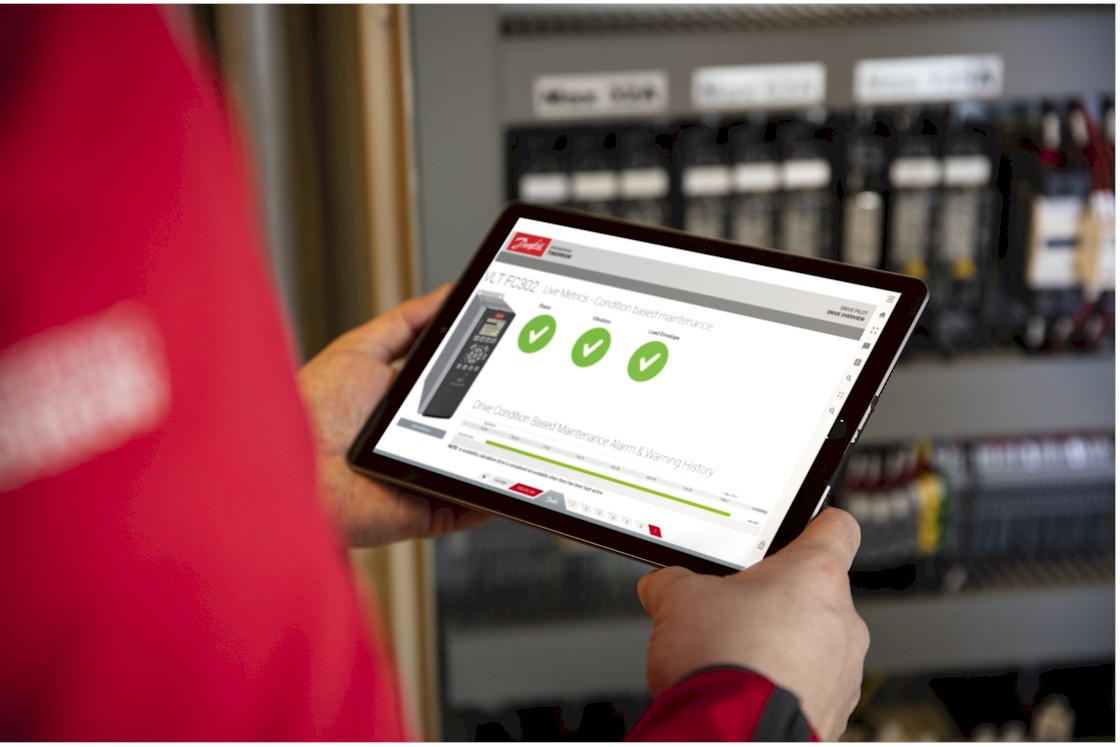 A breakthrough in drive technology: VLT® with Condition based monitoring
Danfoss VLT® Drives with built-in intelligence can now monitor the condition of motors and applications, allowing you to detect deviations in baseline parameters early in order to pro-actively intervene before the deviations have a negative impact on your operations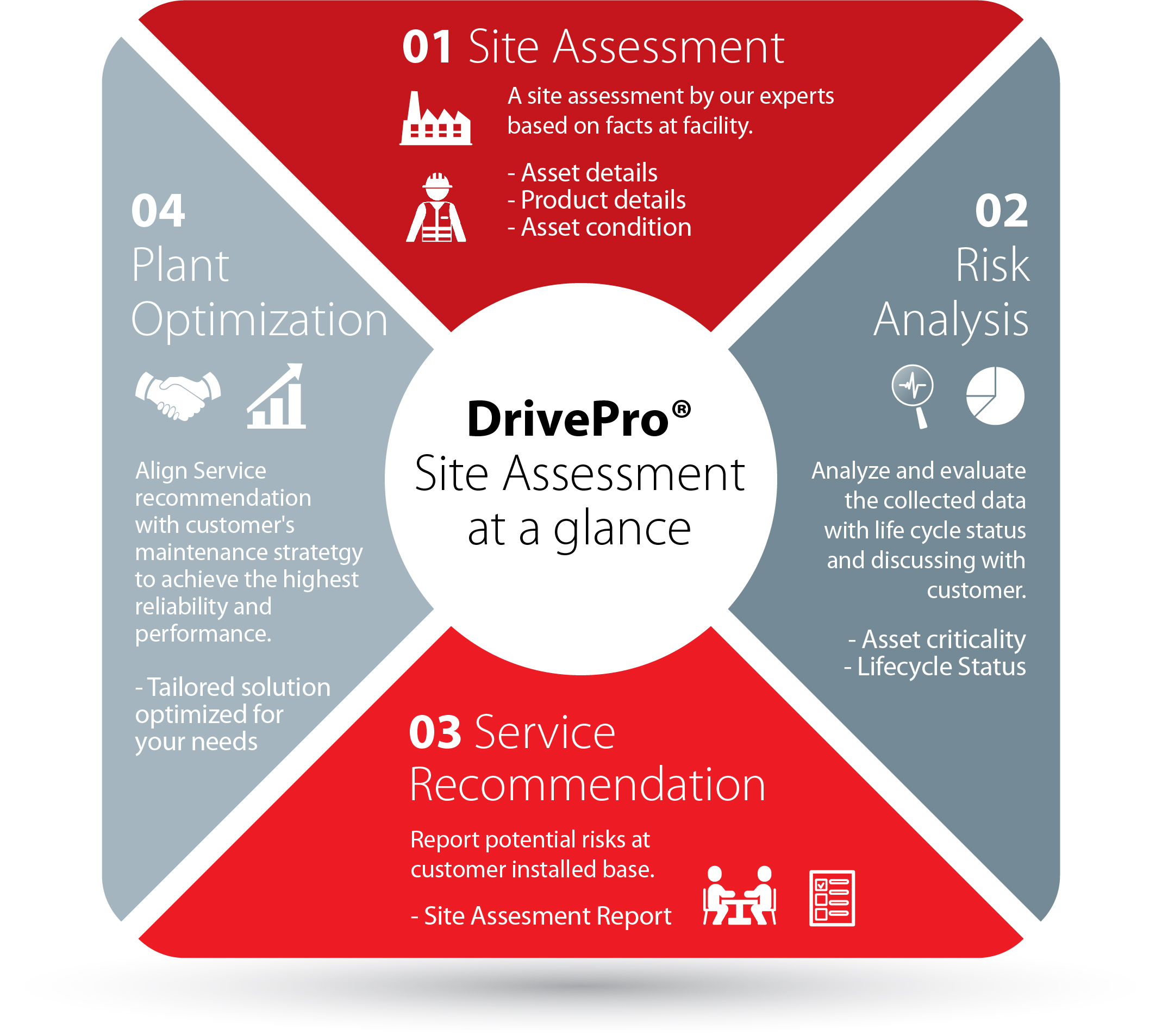 DrivePro® Site Assessments
With a DrivePro® Site Assessment, our well trained experts will assess your facility's VFD installed base and review your assets based on visual conditions, and evaluate the life-cycle stage of your individual assets. Based on this assessment you will receive a tailored service solution which will enable you to optimize up-time and reduce maintenance costs.
Site assessments may be done virtually using digital tools to support social distancing, or in person at your facility. 
To support the efforts of essential businesses during the pandemic, Danfoss Drives is offering FREE DrivePro® Site Assessments to qualifying businesses. 
See if you qualify for a FREE Assessment
Danfoss Drive applications
Industrial DC backup ensures no more voltage dips

Maximum uptime is a key factor in complex industrial production lines, which makes them vulnerable to grid instability. Some applications also demand continuous running or controlled ramp down, which must be maintained even during a grid disturbance.
Success stories
Natel Energy decarbonizes electricity production through reliable hydropower systems with the help of VACON® AC Drives

Natel Energy brings state-of-the-art technology to the renewable energy market with an environmentally friendly and widely distributable hydropower generation system featuring an innovative new turbine design—Danfoss technology helps bring it to commercialization.

Hospital selects DrivePro® programs to keep costs down, maintain efficiency

As the largest regional medical center in San Joaquin County, St. Joseph's Medical Center in Stockton, Calif., has 359-beds, employs over 400 physicians and more than 2,400 employees. Operating the HVAC mechanical equipment for a facility this large is a huge energy-conservation challenge. That's why St. Joseph's made the decision to use variable frequency drives (VFDs) on HVAC pump and fan motors —a decision that continues to pay off today, thanks to an innovative upgrade plan using Danfoss VLT® Drives.
Industrial drive products