You can count on us
The Danfoss MP1 is the next evolution in closed circuit axial piston pumps. No matter what industry you serve MP1 pumps offer the performance needed for today's small- to medium-sized equipment. This is another example of our commitment to the mobile hydraulic industry. You can count on us to do business at your speed. Delivering what you need, when you need it—to propel you forward.
Maximize performance, efficiency, and profit
Right-sized fit for your application: The MP1 is a modular pump. Flexible enough to fit hundreds of applications in an easily integrated package
The modular advantage: Best-in-class modularity offers built-in flexibility through common platforms and components. Easy and quick convertibility means less overhead and the ability to win profitable market share
Clean side & short length: The MP1 is designed with a true clean side (no customer interface). It offers an integrated loop flush (28/32cc only) providing greater flexibility in component placement. MP1 also has one of the shortest component lengths in its class
Efficiency: Industry-leading rotating kit technology ensures your machine operates at its maximum potential efficiency, lowering total cost of ownership
Precision: The patent-pending servo guide rod along with durable tapered roller swashplate bearings provides low vibration and precise machine control. This allows for reliable, predictable, and safe machine operation
Variety of control options including: Electrical Displacement Control (EDC), Mechanical Displacement Control (MDC), Hydraulic Displacement Control (HDC), and Electric 3-position control (FNR)
The MP1 solution model: Tools, documentation, modeling, and software. Along with expert knowledge, available when need mean you get quicker access
Equipment application solutions
We understand how to use integrated solutions across a myriad of equipment applications. With MP1, whatever your machine design needs, we will deliver application-specific designs. Making sure they fit your machine and lower your business risk exposure through reliable, available, proven products and system solutions. Let us prove it to you at our global Application Development Centers. Come see how the MP1 can help solve your application needs.
Features and benefits
Road construction: Durable, robust design meets the demands of harsh work conditions
Material handling: PLUS+1® delivers precision control. Pump dimensions fit any design
Turf care: Right-sized configuration for specific applications, and the ability to scale to needed control capability—including MDC, EDC, and HDC
Specialty: Conversion capability fits a myriad of machine types
Contact your Danfoss representative today to learn more about the MP1 and the impact it will have on your business.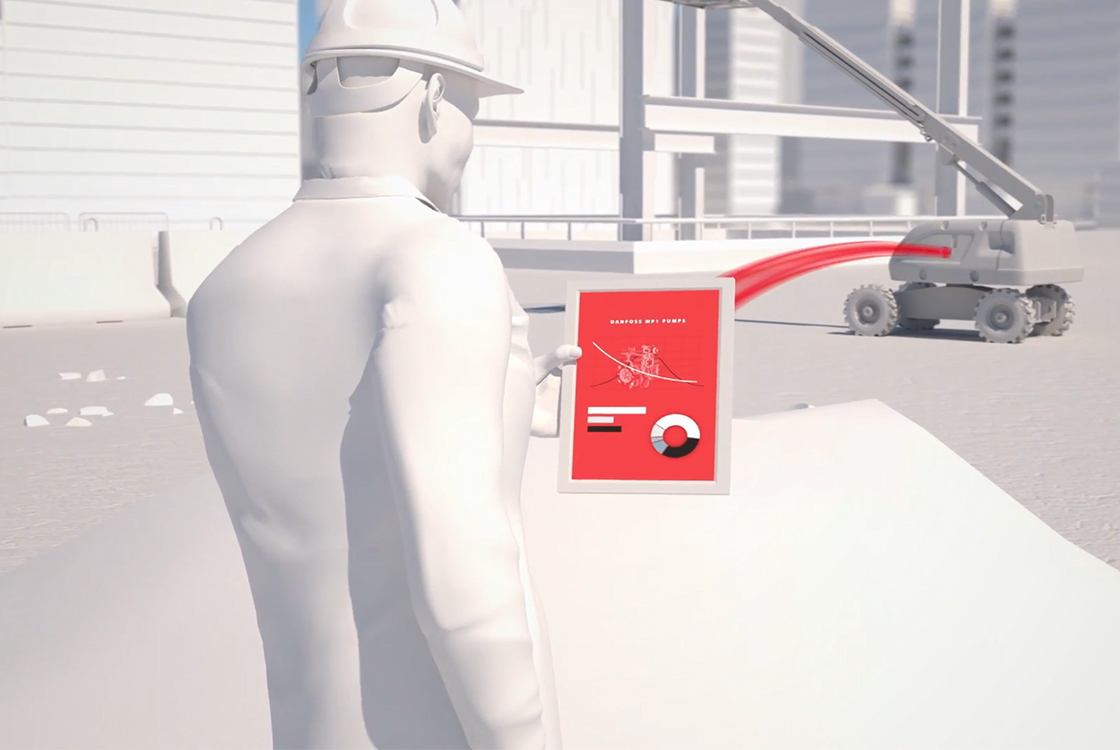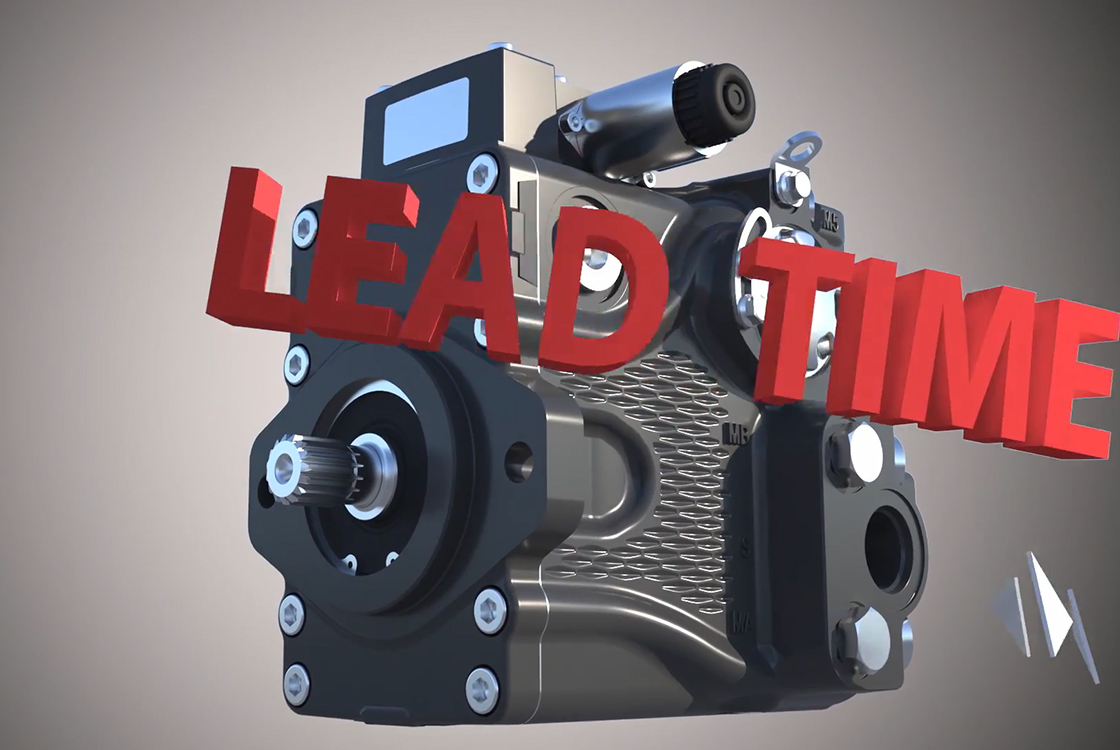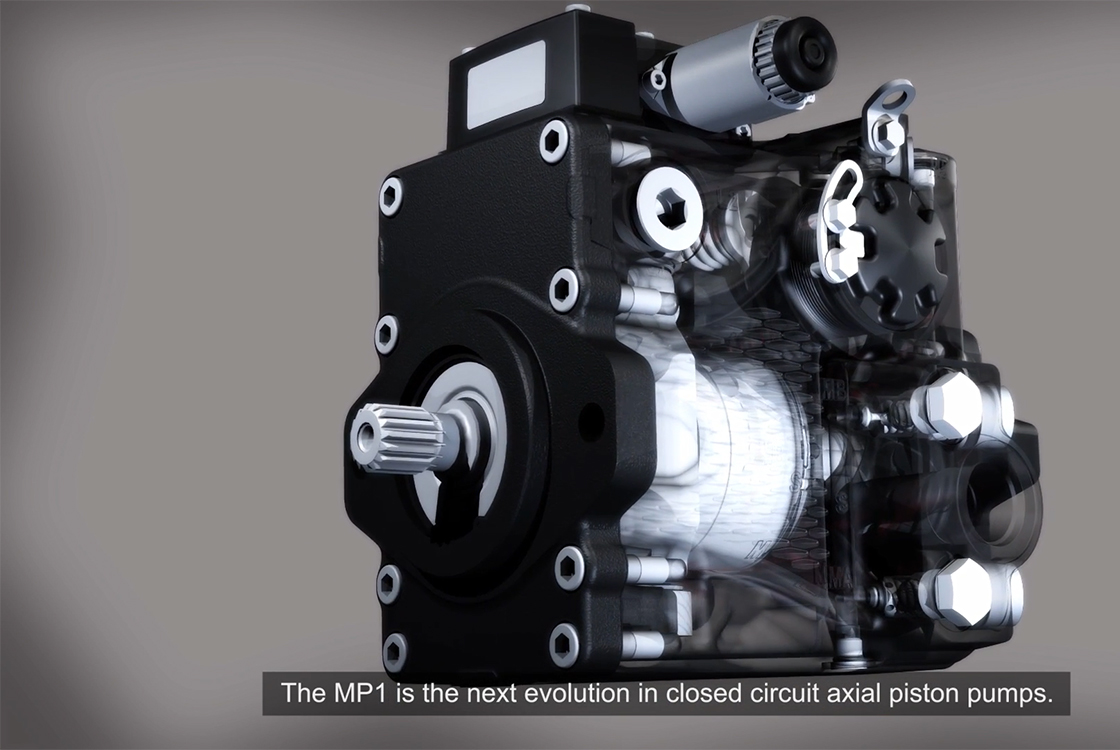 Documents

| Type | Name | Language | Valid for | Updated | Download | File type |
| --- | --- | --- | --- | --- | --- | --- |
| Promotion material | MP1 Axial Piston Pumps Brochure | English | Multiple | 17 Jun, 2016 | 10.1 MB | .pdf |
| Data sheet | MP1 Axial Piston Pumps Data Sheet | Chinese (CN) | Multiple | 12 Nov, 2019 | 891.1 KB | .pdf |
| Data sheet | MP1 Axial Piston Pumps Data Sheet | English | Multiple | 08 Feb, 2019 | 770.5 KB | .pdf |
| User guide | MP1 Axial Piston Pumps Technical Information | Chinese (CN) | China | 22 Sep, 2016 | 8.9 MB | .pdf |
| User guide | MP1 Axial Piston Pumps Technical Information | English | Multiple | 15 Apr, 2020 | 9.2 MB | .pdf |
| User guide | MP1 Axial Piston Pumps Technical Information | Japanese | Japan | 24 Mar, 2021 | 8.3 MB | .pdf |
| Promotion material | MP1 Brochure | Chinese (CN) | China | 23 Oct, 2018 | 11.8 MB | .pdf |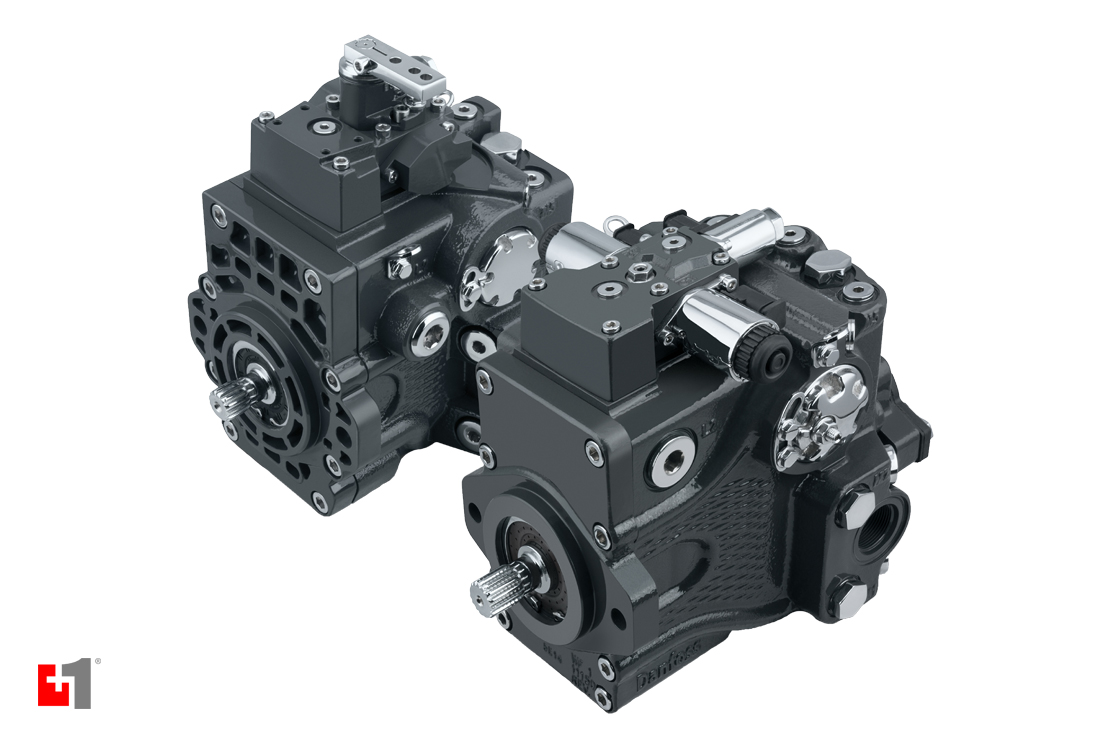 MP1 Pump Assembly
Learn the steps to assemble an MP1 Pump as part of a service event.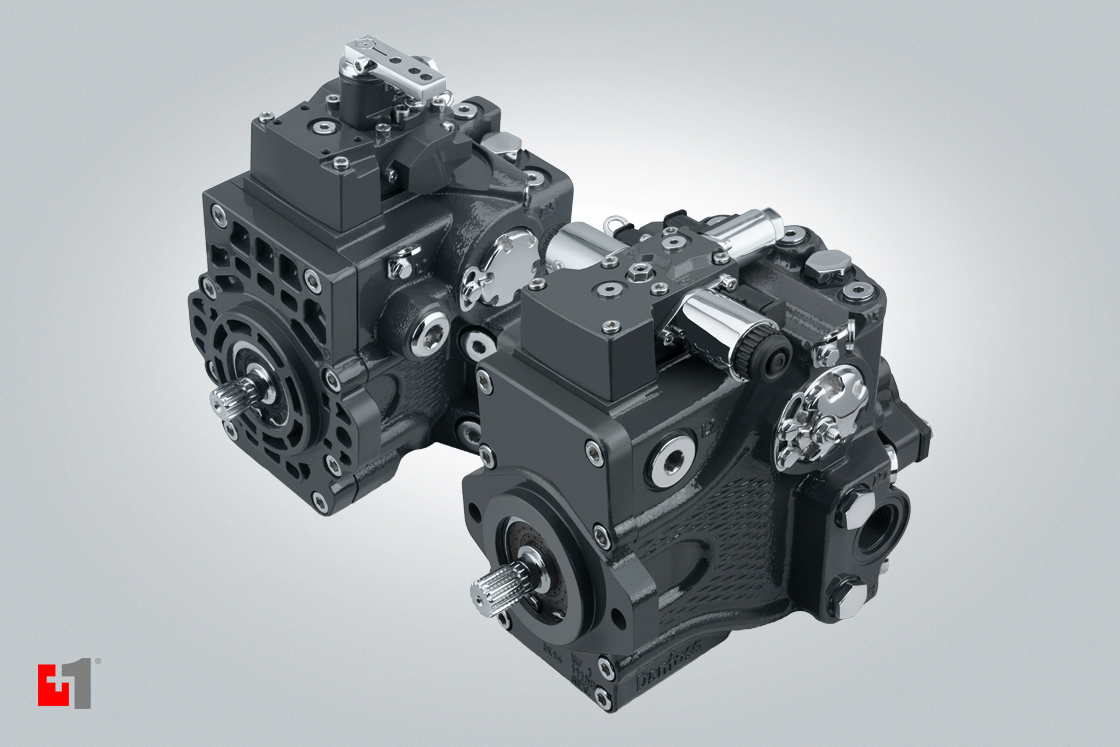 Danfoss Power Solutions – MP1 Pump Disassembly
Learn the steps to disassemble an MP1 Pump as part of a service event.
Construction

Space is limited on construction sites, and there are people working everywhere. Contractors need machines that can safely maneuver in a tight spot. At the same time they still need to be powerful enough to get the job done. At Danfoss, we deliver the components, software, and controls that enable your machines to run safely, efficiently and effectively.

Forestry

Rough, sloping terrain and cramped working conditions call for robust and reliable forestry machines. We make sure you can manage everything from cutting trees and transport to preparing the forest floor for replanting. We have the smart hydraulic solutions your machines need for precise and efficient forestry operations.
PLUS+1® Connect

Let PLUS+1® Connect meet your day-to-day asset management needs. Danfoss' cost-effective machine connectivity solution with its intuitive interface, range of plug-and-play devices and a broad array of digital services will ensure new levels of efficiency, productivity, and economy for your fleet.