Reduce supermarket heating bill and CO2 footprint with Danfoss heat recovery unit
The HRU (Heat recovery unit) is designed to recover the waste heat from CO2 refrigeration installations. Recovered heat can be used for own heating purposes or returned to district heating utility network. It is perfectly suited for supermarkets equipped with refrigerators. The system includes a heating substation with accumulation tanks.
Remote controlling and monitoring
The HRU is packed with Danfoss' automatic controller ECL offers possibilities for external communication. Further Danfoss offers a web-based solution called ECL portal (ecl.portal.danfoss.com), which enables remote controlling, monitoring and alarming functionalities from the substation. Visualization of the ECL portal gives you easiness of use, and access via PC or Smartphone improves the level of service and reduce costs due to 24/7 access.
Construction and Installation
The HRU is designed as floor station and it is delivered in one piece, with possibility to be split into 3 parts, which allows the HRU to be transported through narrow corridors. All heat exchangers are produced with Micro Plate technology develop by Danfoss, which significantly increase substation performance and lifetime. Standard unit layout allows to prepare connection piping inside the building before station is delivered. Piping prepared with automatic welding machines ensure highest possible welding quality.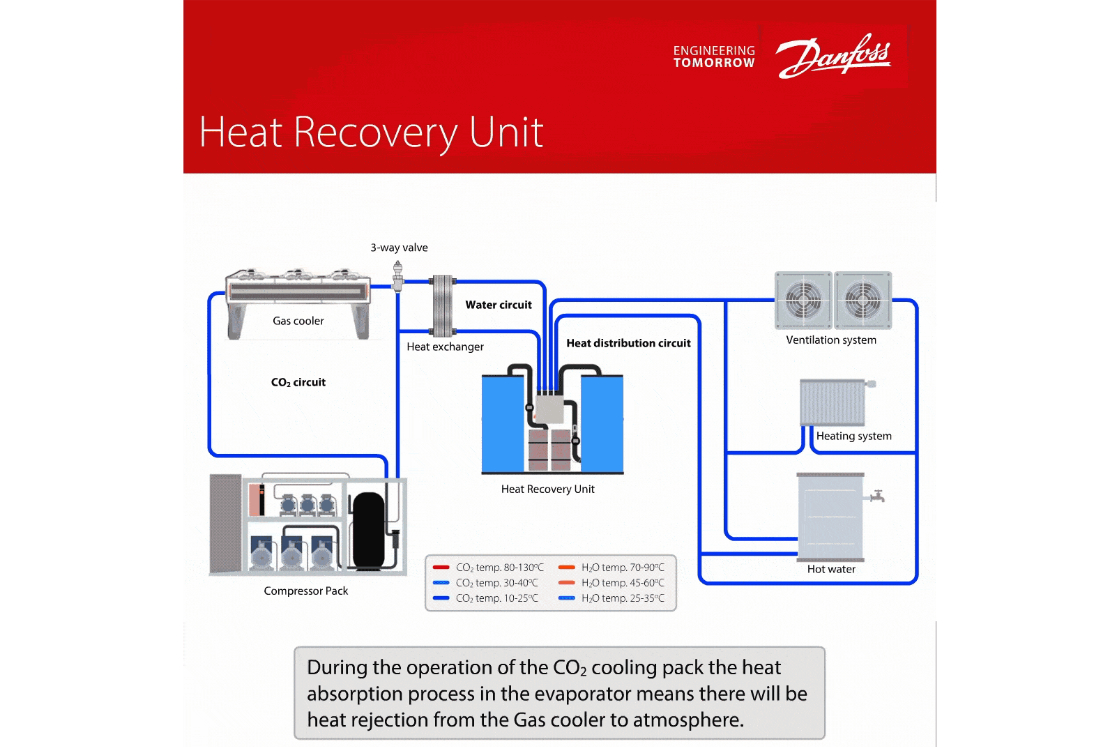 Heat Recovery – How it works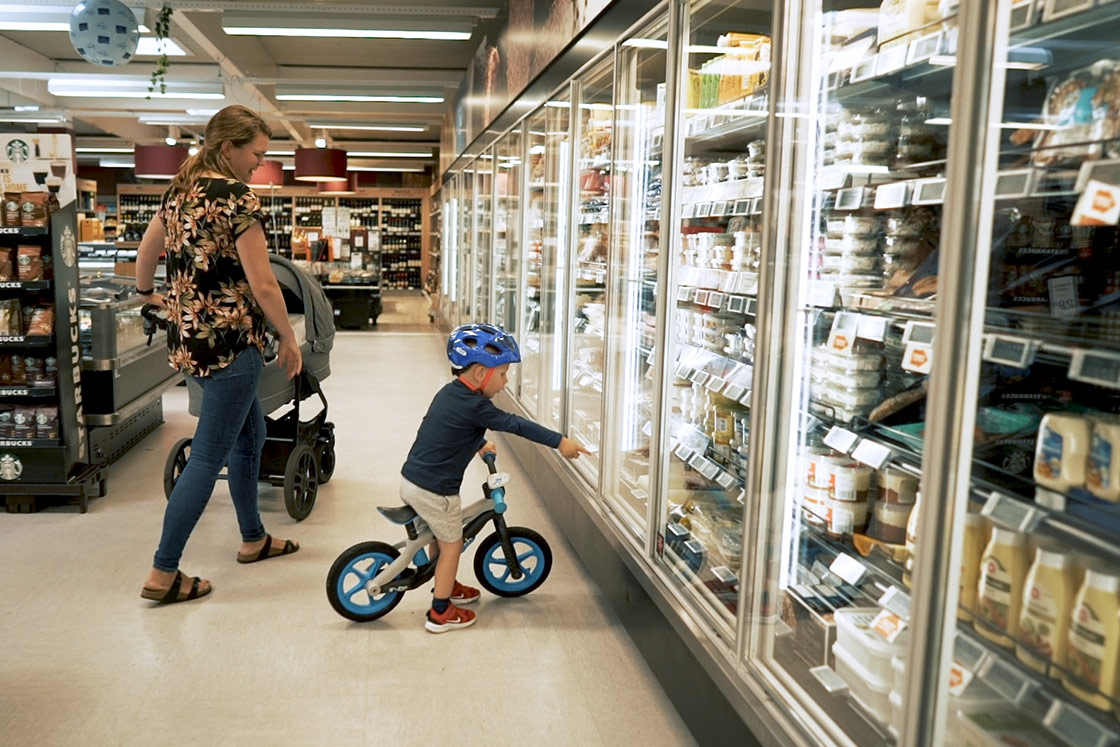 Supermarkets turned into heat suppliers
Supermarket chain focus on the green energy transition with Danfoss heat recovery units.
Case stories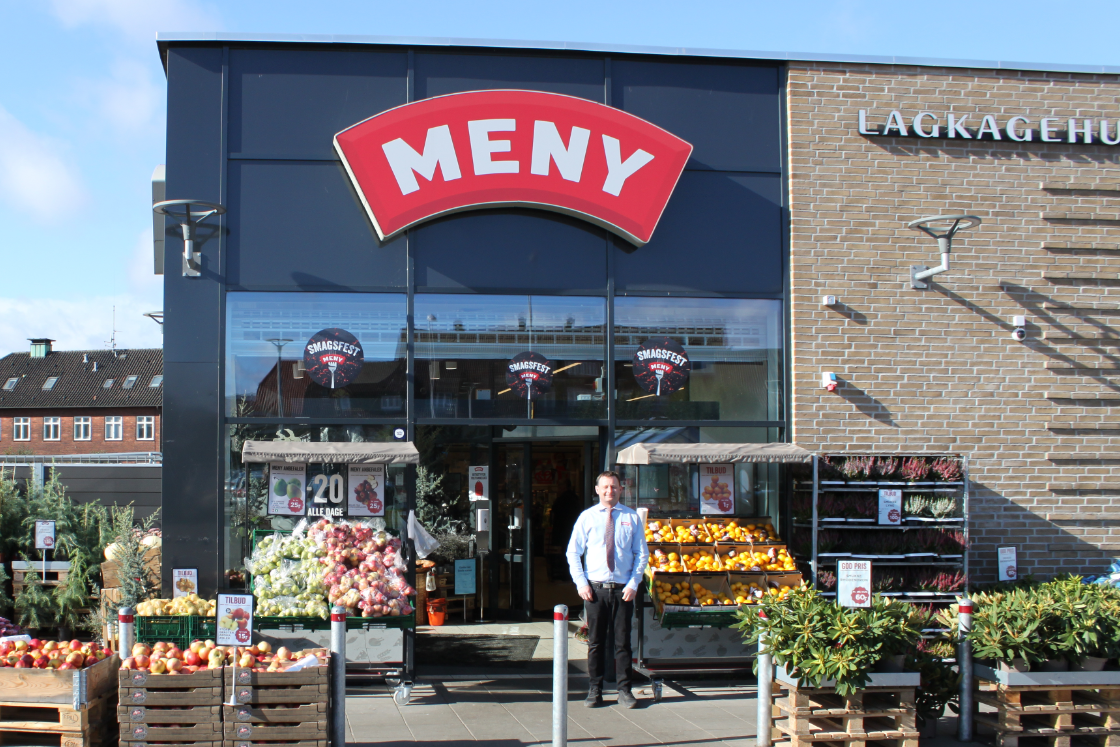 Danish supermarket cuts heating bill and CO₂ footprint with Danfoss Heat Recovery Unit (HRU)
A busy Danish supermarket reduced its annual heating bill by 89.7% and its CO₂ footprint by 6.7 tons a year by making use of the waste heat from its refrigeration system. 
Climate friendly solution
The HRU is environmentally friendly and it reduce CO2 emissions. Especially supermarkets can accumulate excess heat from cooling systems to heat up shop area. In some areas waste heat via heating networks can be transferred to household. System efficiency ensure short "return of investment" time and allows to save money for heating in longer term.
Prefabrication ensures jobsite efficiency
The HRU is produced based on a 3D model prepared by our design department. All components for example: heat exchangers, control valves, pumps and measuring equipment are virtually connected with piping. Based on 3D-drawings pipes are bent, cut and welded with support of automated machines ensuring supreme quality and short delivery time. Units are designed as modular constructions, which makes transportation and assembly easier. Heating units includes an electrical wired panel, which is functionally tested and ready to use after connecting power supply to the cooling substation on site.
Danfoss substation is a complete product: designed, produced and tested – ready for use. Danfoss has more than 40 years of experience in production of substations, which guarantees great functionality.
Features and benefits
The HRU significantly reduce heating cost (ROI in 1-3 years depending on current heating source)
The prefabricated substations reduce space demand with up to 30% compared to build-on-site solutions
Easy installation and use with remote access via Danfoss free cloud based ECL portal or via other protocols like Modbus
All Danfoss products are manufactured according PED 2014/68/ EU and is compliant to ISO9001/ISO14001/ IATF 16949 automotive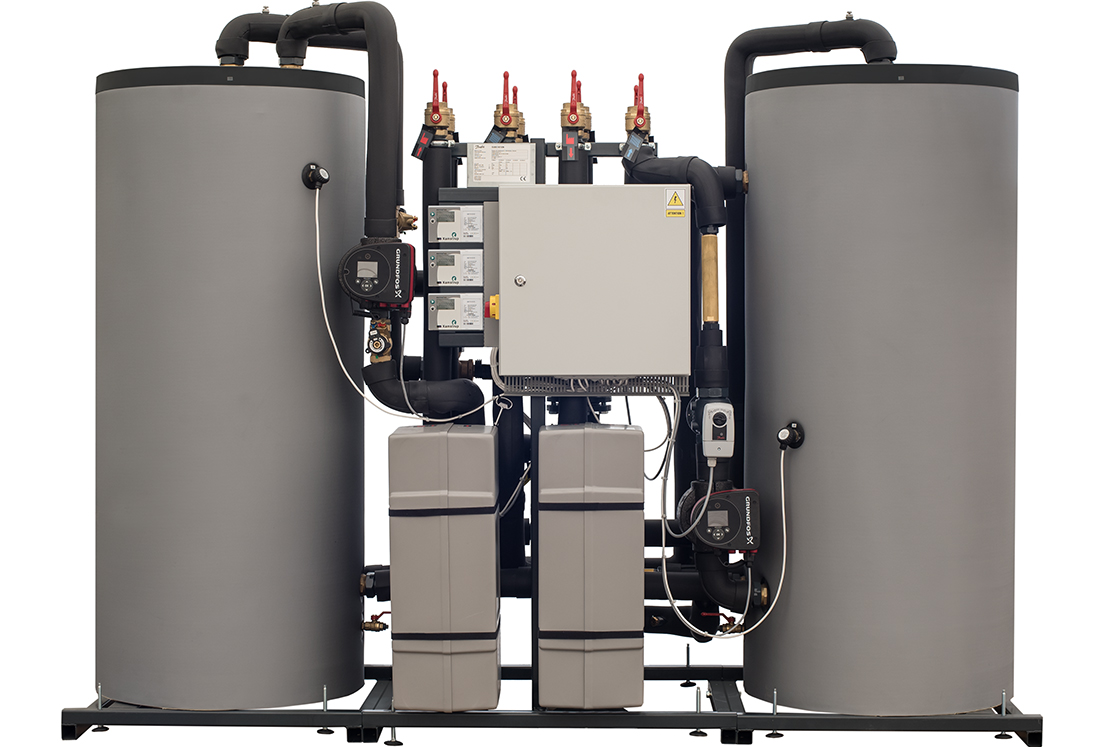 Learn more about the various HRU types