Equipped for quietness and top performance
Choose a top performer OptymaTM Plus condensing unit when quietness, high efficiency, connectivity and fastest installation and maintenance matter.
Features and benefits
Highly efficient cutting down energy costs
Easier and quicker accessibility to all components with three access doors saving time during servicing
Easier and faster to clean microchannel condenser compared with fin & tube technology
Intelligent controller technology speeds start up and reduces risk
With electronic liquid injections on the LBM models
Discover the range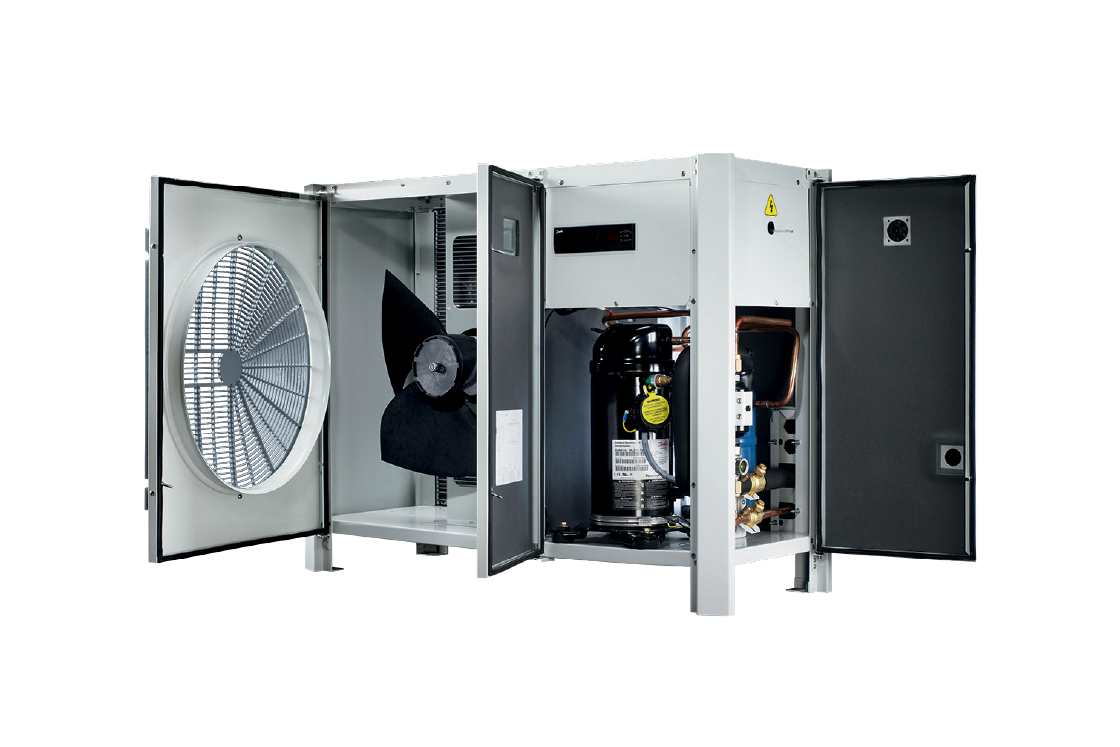 Available with multi lower-GWP refrigerants, Optyma™ Plus condensing units are fast and easy to setup and commission, therefore reducing downtime. Versatile, quiet at operation, compact, reducing carbon emissions as well as operational costs, they have quite serious benefits your customers will notice.
Cooling capacities from 0.7 to 16 kW in positive temperature applications and from 0.4 to 6.2 kW in negative temperatures.
The liquid injection technology on the R448A/R449A LBP models enables precise temperature control with an extended operating envelope. Thus, maintaining best-in-class operating conditions at hot 43°C ambient temperature.
Diaper Poultry invests in new dispatch area cold room powered by Optyma™ Plus

Diaper Poultry are really pleased with the result. Compared to the old refrigeration solution, the new Optyma™ solution is only about a quarter of the size, it works much more quietly and at the same time it is just as efficient as the old system.

Optyma Plus™ will be securing food quality in retail stores in Greenland

Chosen because of a very short payback time up to 90 units have already been bought and are under installation.

As KNI A/S analysed their refrigeration installations in their 66 Pilersuisoq stores (shops like 7-eleven) in Greenland calculations showed that a replacement of the different refrigeration units to Optyma Plus™ would be a very good solution in many of the stores. Calculations showed a payback time of approximately 1½ year. In practice the calculations have turned out to be very realistic. For several of the stores the payback time has only been ½ year.