Our dynamic digital services are housed in our Alsense IoT Cloud, which is designed to meet all your technical needs. It offers reliable security, dynamic scalability, and ongoing sustainability. With the Alsense Cloud Platform, you can expect high service availability, a secure VPN connection, and seamless cloud integration.
Plus, our platform is powered by Microsoft Azure, so you can rest easy knowing your data is safe.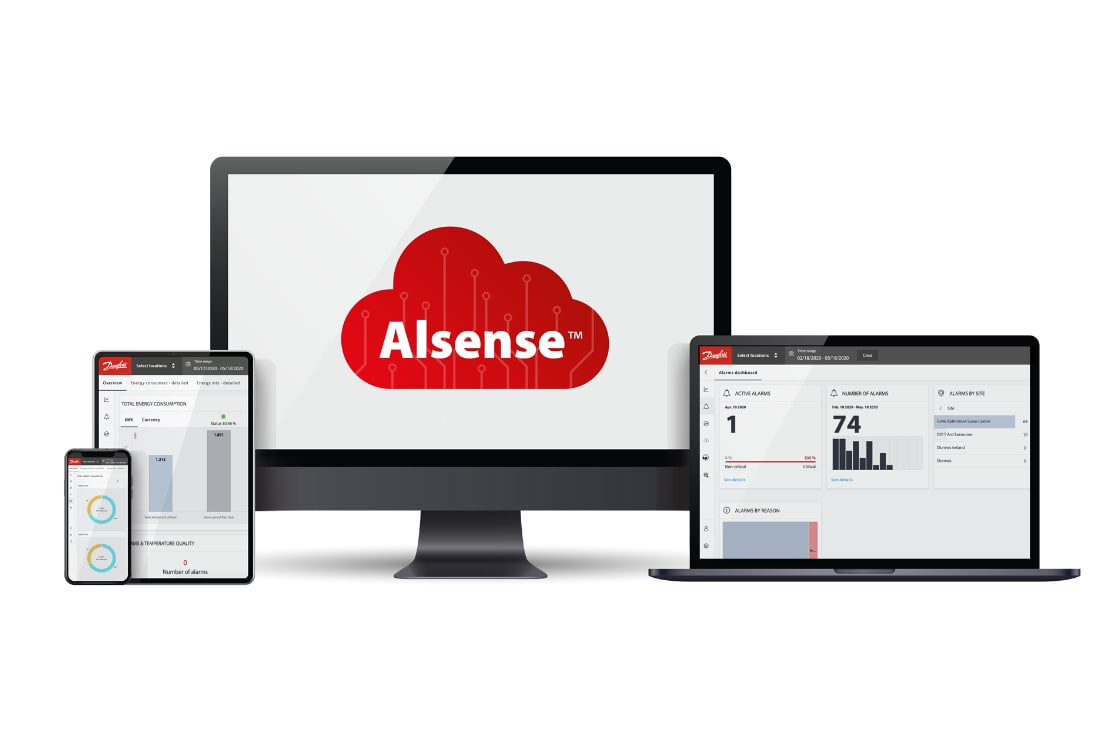 Benefits of the Alsense IoT Cloud
The Alsense IoT cloud and its services provide you with a seamless user experience and additional features for actionable insights that boost your business. Learn how our cloud services will give you instant benefits in terms of Improved performance and stability as well as increased security and availability right at your fingertips.
Rather than cluttered dashboards, Alsense delivers relevant, easy-to-digest insights. This means you can take corrective actions faster, significantly reducing time, food and energy waste.
Security and Availability
With Alsense, you can easily expand to different regions due to higher serviceability. We're talking up to 99.9% uptime! Not to mention that Alsense is powered by Microsoft Azure — adding security you can trust.
Performance and Stability
The new service platform on Microsoft Azure provides smoother service operation, faster reaction to alarms, reduced nuisance alarms and higher asset uptime.
Intuitive Integration and Enhancements
We are constantly working to deliver the best product. Because of this, features will be updated and introduced regularly — providing continued enhancements based on real-time feedback. Alsense also easily integrates with third-party APIs and is device agnostic, further enhancing the technical experience and usability.
Alsense by the Numbers

Powered by Microsoft
What does it mean that the Alsense Cloud platform is powered by Microsoft Azure? Essentially, it means you can trust in the combined expertise of two industry experts — our relevant industry experience and Microsoft's legacy of security, scalability and sustainability.
In short, our partnership with Microsoft makes your partnership with us a breeze.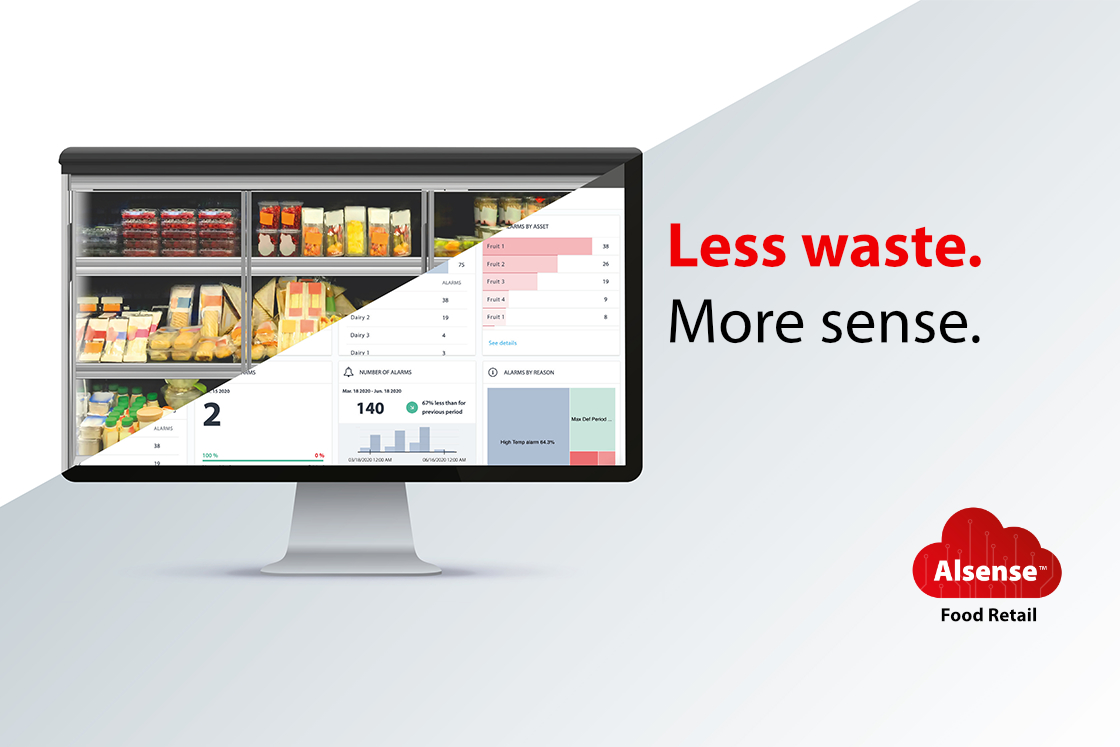 Alsense Food Retail
Sustainable portal for optimizing the performance of supermarkets and food retail applications.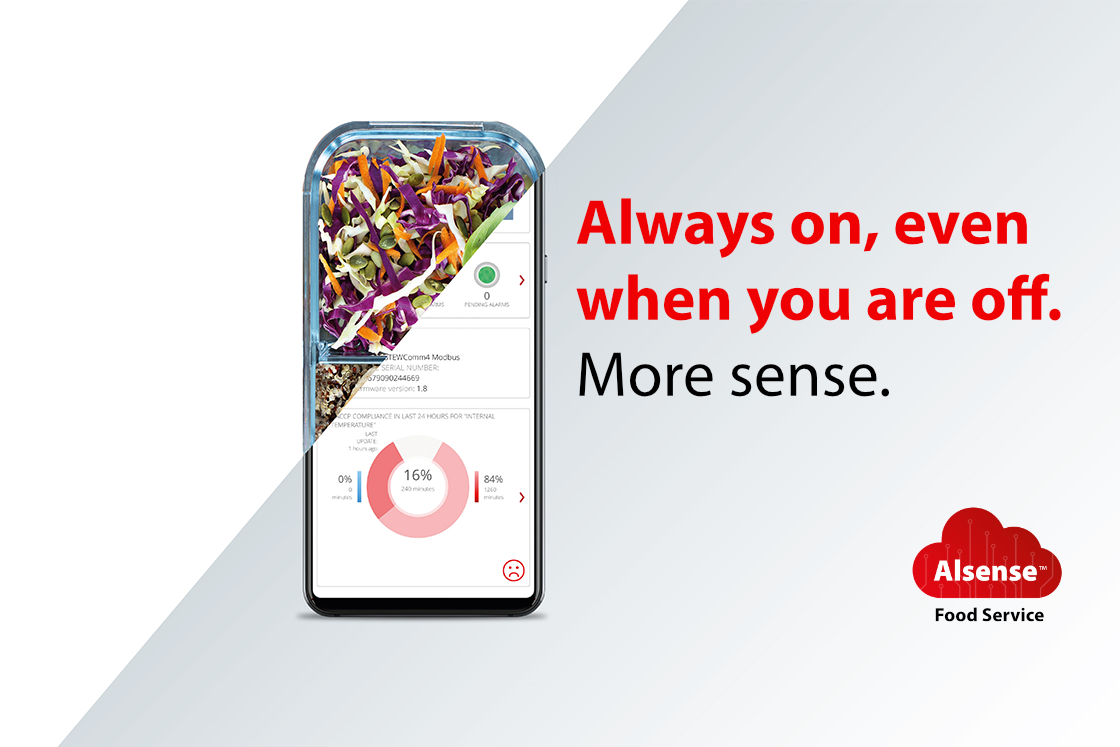 Alsense Food Service
The ProsaLink app enables you to monitor your refrigeration assets around the clock, receive instant and actionable alerts, and efficiently manage HACCP compliance.
Fresh food, with minimum energy—Danfoss empowers food retailers to make predictive maintenance a reality today

Wednesday, December 9, 2020

Danfoss strengthens its Alsense™ IoT services with a holistic store-level software suite, moving store maintenance from reactive to proactive. This enables food retailers to prioritize and reduce their maintenance efforts across stores and critical events

New Optyma™ Control upgrade helps installers deliver more efficient, connected cold rooms

Thursday, December 3, 2020

Danfoss has unveiled an upgraded version of its popular Optyma™ cold room controller that adds new efficiency features and connectivity for self-contained rooms, remote condensing units and rack systems alike.