In order to move toward decarbonization and achieve the targets of the Paris Climate Agreement, we will need energy-efficient HVACR solutions that reduce carbon emissions and save costs.
Danfoss has proven and under-deployed technologies that are leading the way toward a cleaner and more sustainable future. At AHR Expo, our experts will be showcasing new technologies for heat pumps, CO2 refrigeration solutions, and a full breadth of products and services designed to achieve maximum efficiency for HVACR systems. 
Visit us in the North building at our booth (#N2510) from January 22 to 24 to learn more about our solutions. Register for free through January 20, 2024.
Register now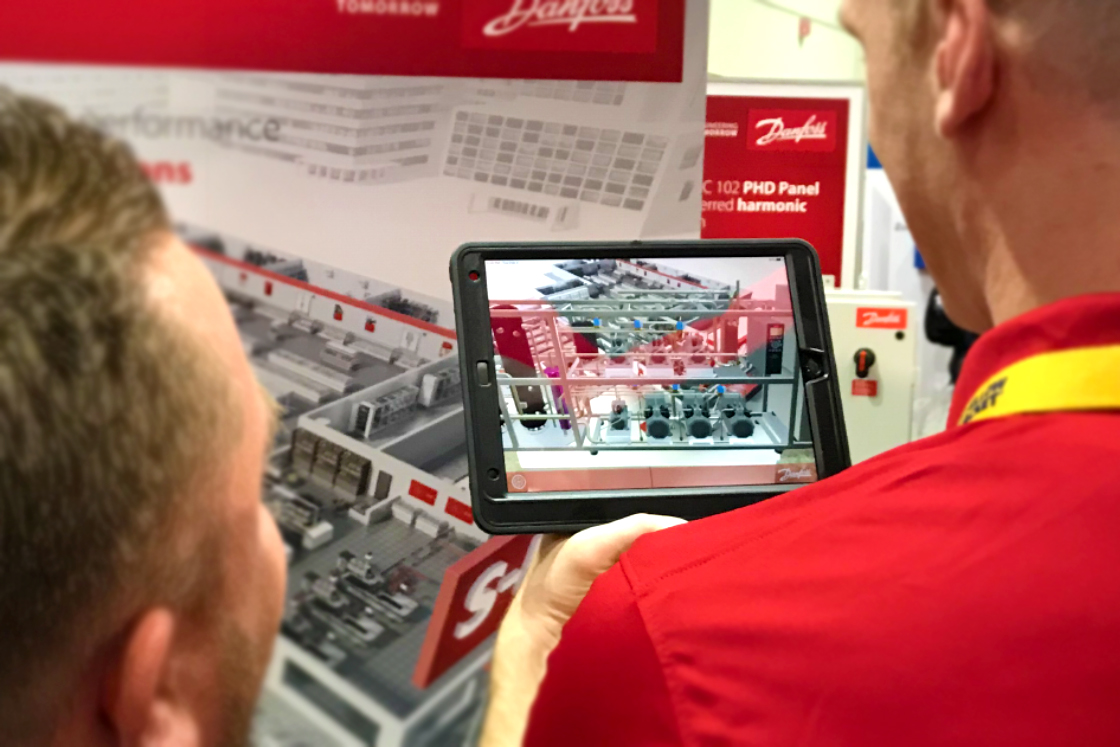 Don't miss our show updates on LinkedIn
If you can't physically join us, you can follow the event, view live show updates, see the latest digital technologies such as our augmented reality in action, and more, by following our Danfoss North America LinkedIn page.
DSG Compressor
Named Cooling Category Winner in 2024 AHR Expo Innovation Awards!
The DSG features an innovative design to enable a smooth transition to low-pressure, low-GWP refrigerants. Specifically designed for low pressure refrigerants such as R1234ze with low global warming potential, it provides chiller systems with a wide range of compressor capacities to support unit design requirements. 
Read Press Release
Revisit Insights from AHR 2023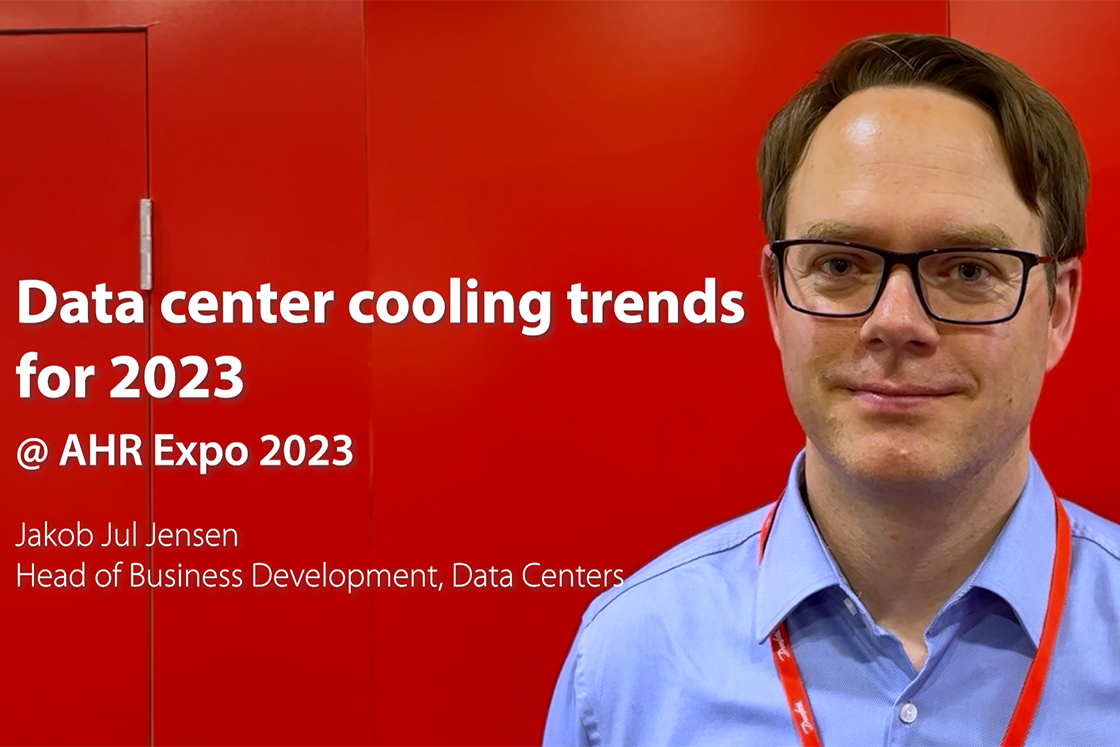 Cooling trends for data centers at AHR Expo 2023
In his interview from the tradeshow floor, Jakob Jul Jensen, Danfoss head of business development, data centers, shares his excitement about emerging sustainability solutions.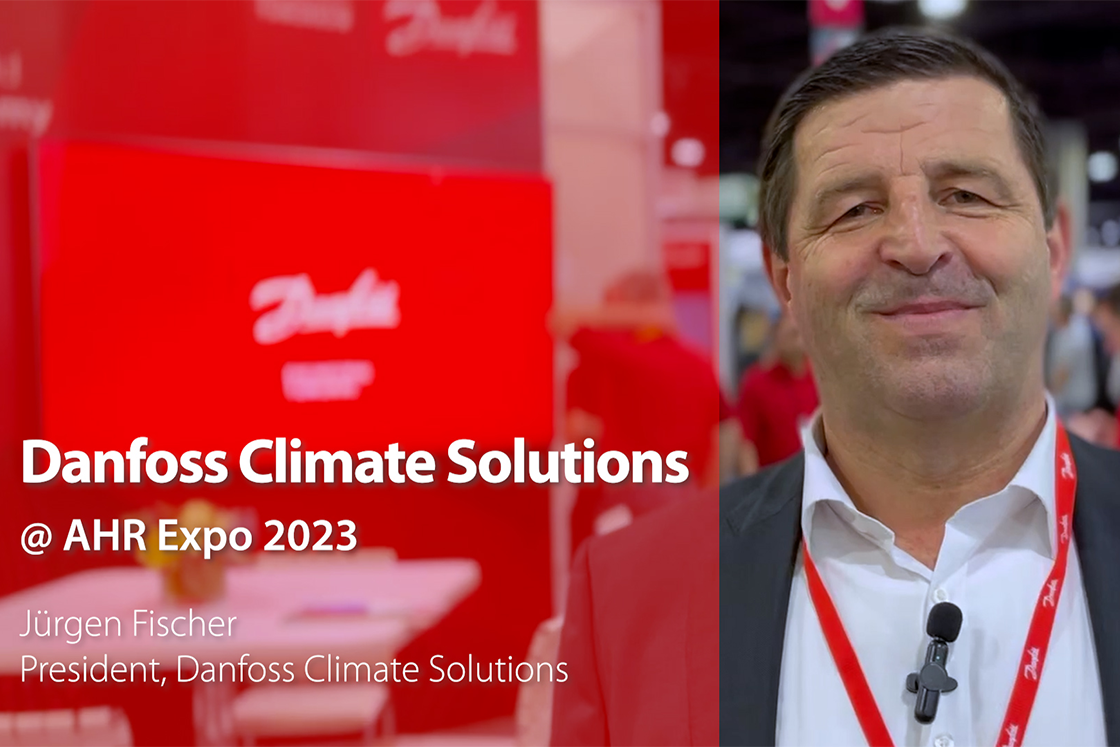 Jürgen Fischer at AHR Expo 2023
From the busy tradeshow floor at AHR Expo 2023, Danfoss Climate Solutions President Jürgen Fischer shared his enthusiasm for being in Atlanta, Georgia, to meet and chat with customers and partners about the trends and technologies defining the HVACR market.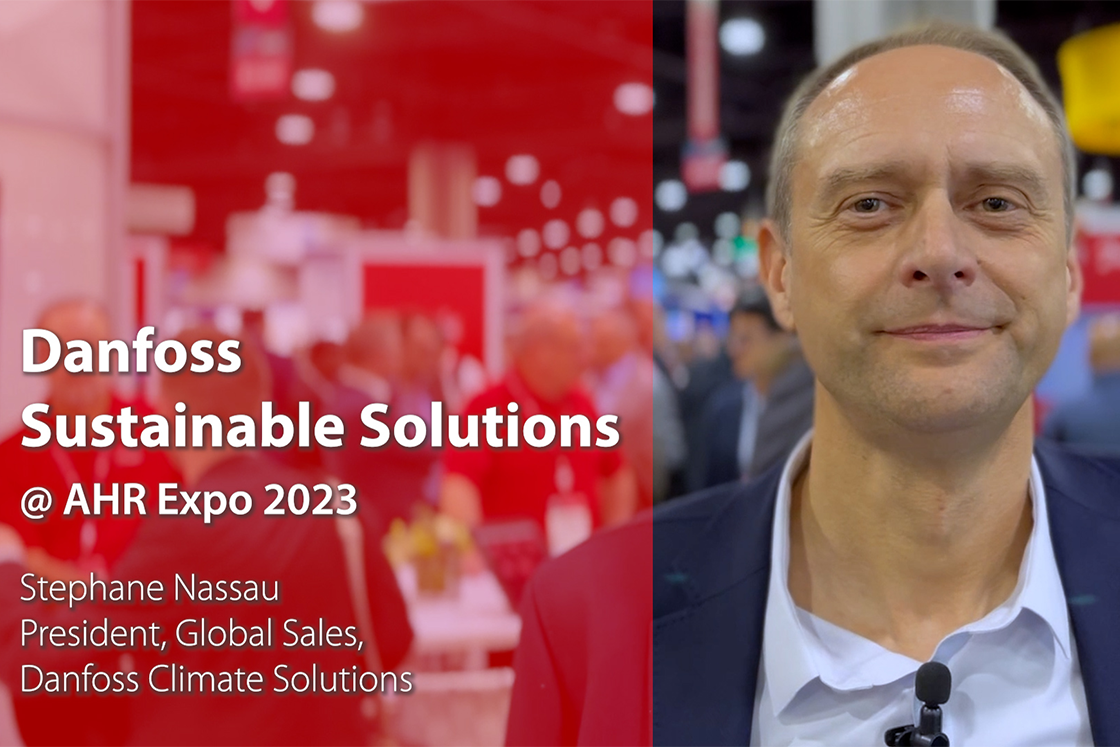 What's on the Agenda for AHR Expo 2023?
The atmosphere of the tradeshow floor at the AHR Expo in Atlanta, Georgia, is electric! Industry Ieaders are motivated and excited to do their part in reducing carbon emissions.
Stephane Nassau, President of Global Sales for Danfoss Climate Solutions, shared some of the solutions he is most excited to talk about with customers this week.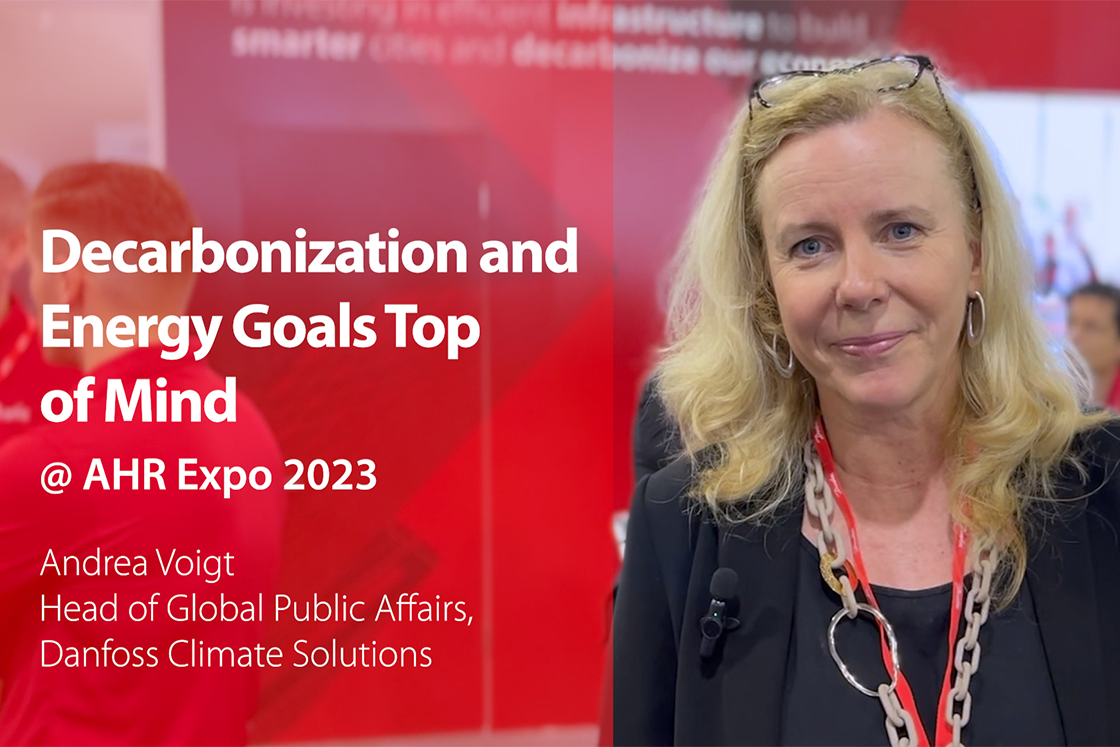 Solutions to decarbonize cities and meet energy goals from AHR Expo '23
Two of the top agenda items being discussed this week by attendees at the AHR Expo in Atlanta, Georgia, are refrigerant transition and energy transition. U.S. customers, much like their European counterparts, are also interested in new technologies for heat pumps and heat recovery, reported Andrea Voigt, head of global public affairs, Danfoss Climate Solutions, from the Danfoss booth.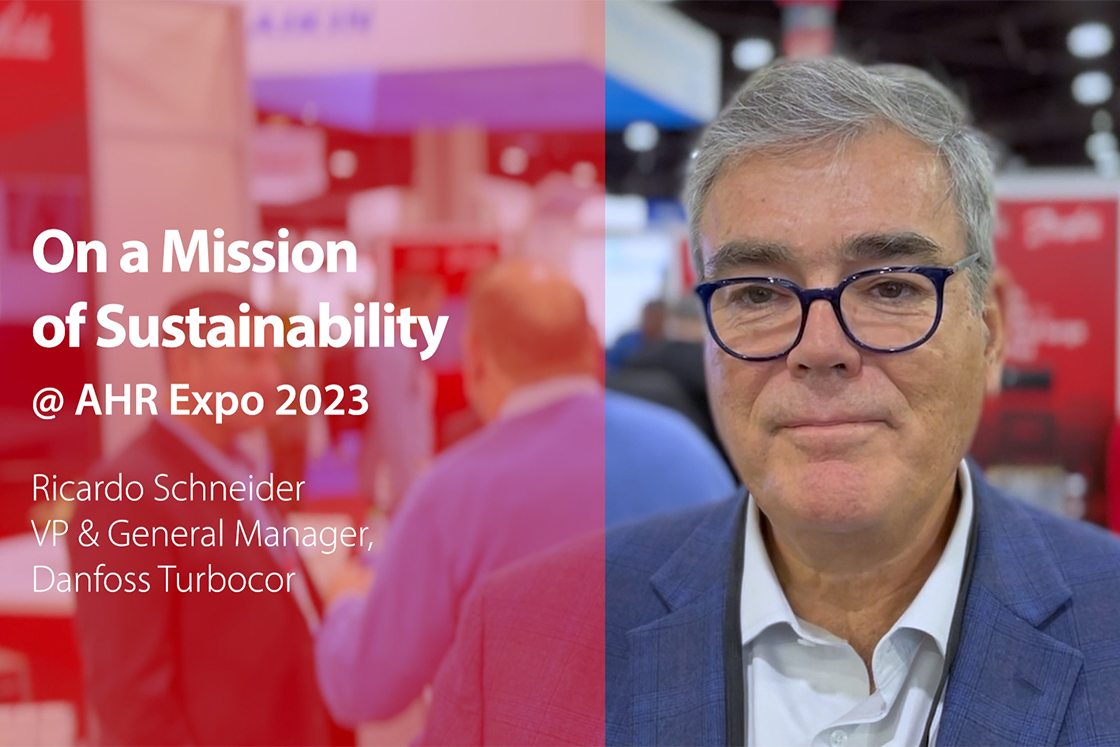 On a mission of sustainability at AHR Expo 2023
Ricardo Schneider, vice president and general manager of Danfoss Turbocor®, proudly spoke at AHR Expo 2023 about the new Danfoss Turbocor manufacturing facility in Tallahassee, Florida, that receives 50% of its power from a solar farm. The new state-of-the-art manufacturing facility will triple current manufacturing capacity to meet a fast-growing demand for cooling and heating high efficiency compressors. It's one of many energy solutions that Danfoss offers customers.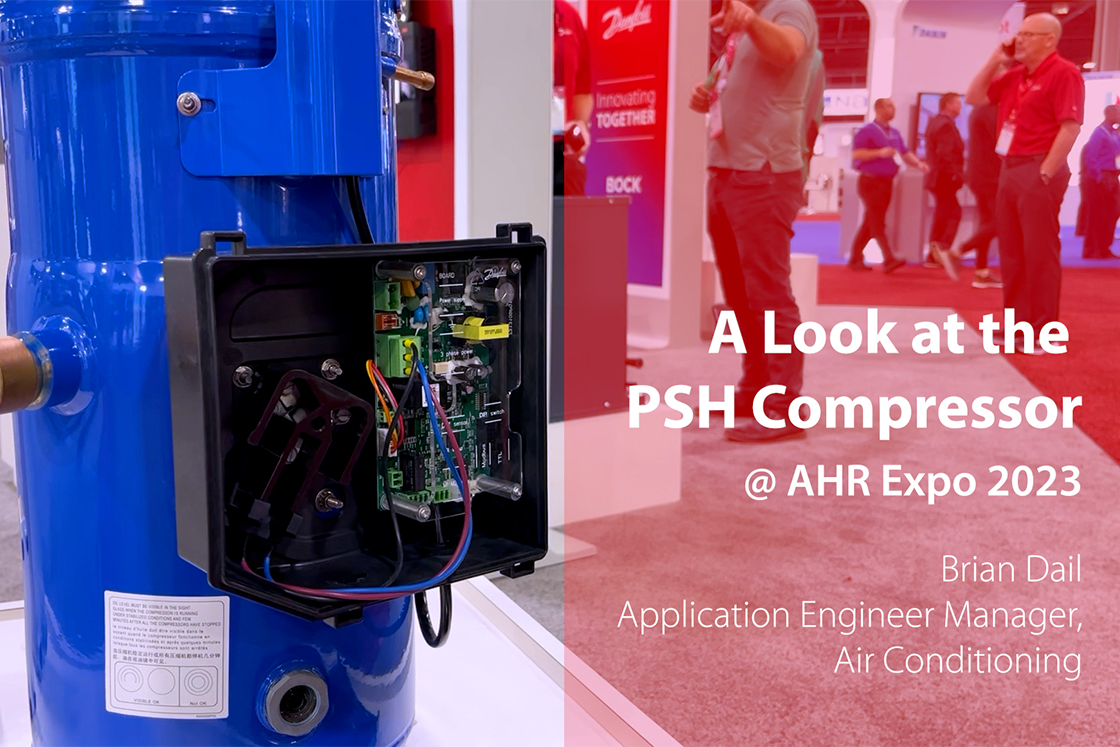 AHR Expo 2023: A look at the PSH compressor
Heat pump technologies are trending at AHR Expo 2023 and the Danfoss booth is packed with product solutions and big ideas. Watch Brian Dail, air conditioning application engineer manager, demonstrate the benefits of the liquid-injected PSH compressor that was designed to be used in heat pumps. Find out which applications you can use it in, and how the onboard controller takes the guesswork out of determining when liquid injection is necessary.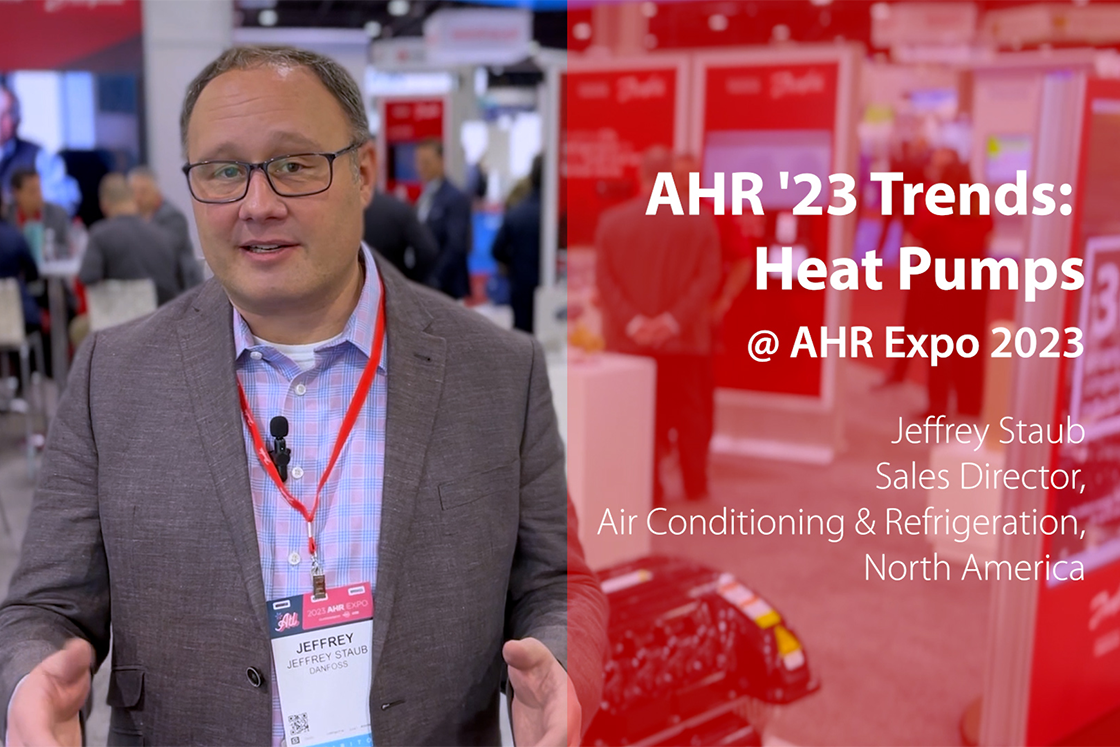 Legislative changes driving heat pump technologies
From the Danfoss booth at AHR Expo 2023, Jeffrey Staub, sales director of air conditioning and refrigeration for Danfoss North America, addressed the legislative changes driving the push for decarbonization and the challenges facing heat pump technology.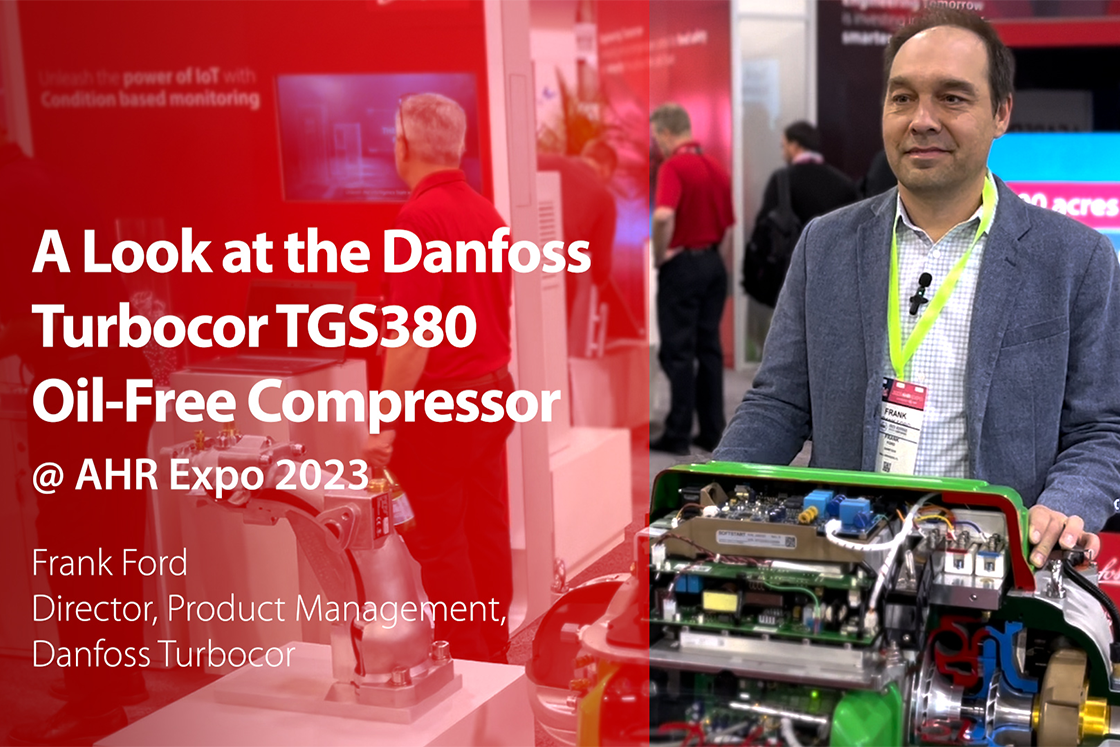 Showcasing the latest generation of compressor at AHR Expo 2023
Frank Ford, director of product management at Danfoss Turbocor, provided a quick walkaround of the latest generation of compressor at AHR Expo '23, the TGS380 oil-free compressor. It offers new capabilities for high ambient air-chilled coolers and improved performance for energy efficiency.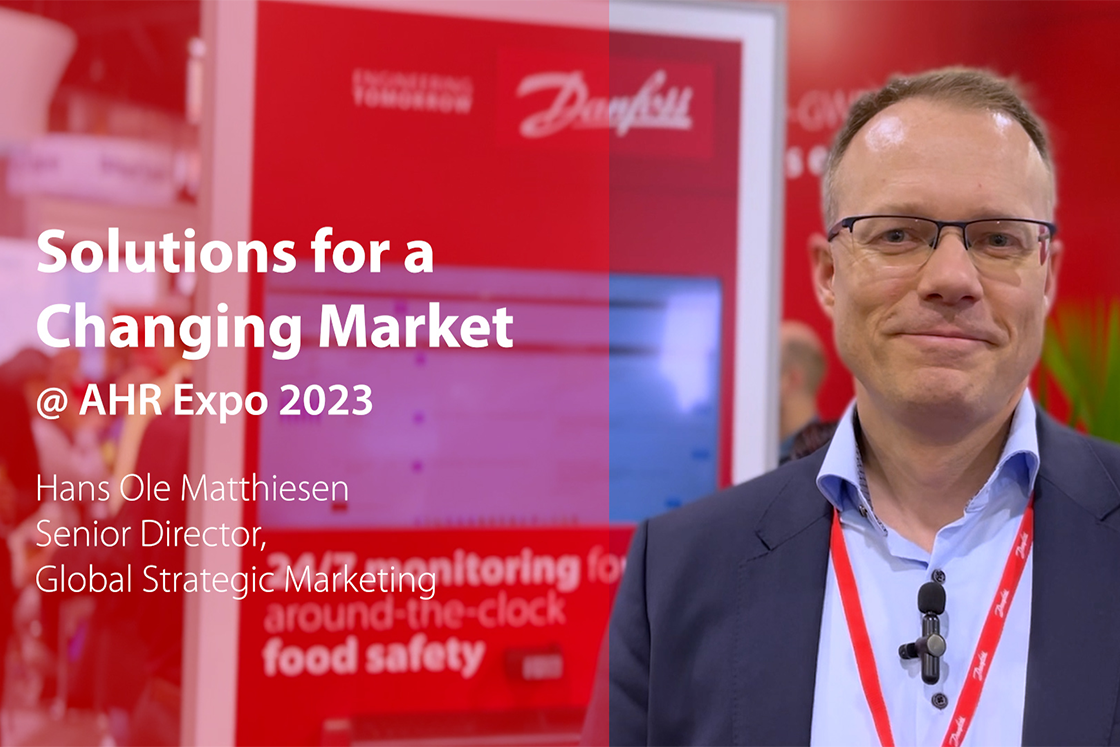 Solutions for a changing market
Are you prepared for all the big market changes happening in the HVACR industry? Everyone at AHR Expo 2023 is talking about the big market trends—decarbonization, digitalization, and electrification. Learn how the industry is responding and what products and customer challenges are getting the most attention from Hans Ole Matthiesen, senior director, Danfoss global strategic marketing.

Never miss the latest news
Our newsletter is for the ones who want to be first to know about new trends, training, and products. It is for those who know that time is better spent helping customers than browsing around for news. Is this you?