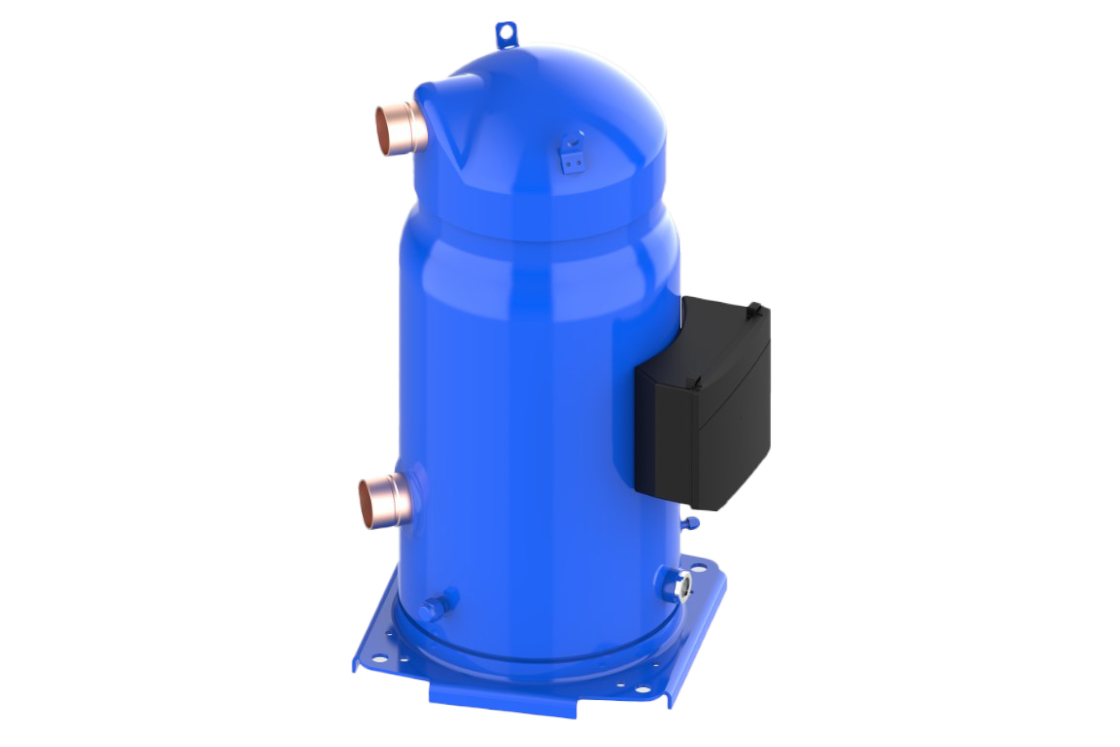 Compressor is designed specifically for low-pressure, low-GWP refrigerants
Danfoss is proud to announce that their DSG compressor has been named the winner in the Cooling category of the 2024 AHR Expo Innovation Awards. The annual awards competition honors the most inventive and original products, systems, and technologies that will be showcased at this coming January's International Air-Conditioning, Heating, Refrigerating Exposition (AHR Expo) in the categories of building automation; cooling; sustainable solutions; heating; indoor air quality; plumbing; refrigeration; software; tools & instruments; and ventilation.
The DSG features an innovative design to enable a smooth transition to low-pressure, low-GWP refrigerants. Specifically designed for low pressure refrigerants such as R1234ze with low global warming potential, it provides chiller systems with a wide range of compressor capacities to support unit design requirements. 
Supported applications include but not limited to:
100-600kW Hydronic Systems – air to water and water to water units with both single and dual refrigeration circuits
Comfort cooling air to water chillers
Comfort cooling and reversible water to water chillers
IT cooling air to water and water to water chillers
Process air to water and water to water chillers with positive temperatures
Chillers for medium temperature small/medium cold rooms
Single compressors are available from 20 to 40 tons of refrigeration and larger capacities are available in manifolded configurations to offer enhanced system design flexibility. The DSG platform has been designed so that the physical compressor size is virtually the same as with R410A.  To achieve this, the entire compressor has been newly designed internally from the ground up to take advantage of all the available area inside the compressor shell. The DSG also has an optimized intermediate discharge valve inside the compressor to further enhance part load capacity operation and energy efficiency.
"The DSG enables a smooth transition to low-GWP refrigerants without a major increase in compressor size," said Nick Mislak, regional segment marketing director for HVAC at Danfoss. "Its optimized design makes it one of the most innovative compressors on the market today, and we are proud to be recognized with this award.
Winners of the AHR Expo Innovation Awards program are selected by a panel of third-party ASHRAE member judges who evaluate all award entries based on innovative design, creativity, application, value and market impact.
This year's award winners will be recognized in a formal ceremony during the 2024 AHR Expo, which takes place January 22-24 in Chicago.