DENMARK: World leader in production of environmentally friendly and sustainable energy, MEC-BioGas processes more than 830,000 tons of biomass annually. By generating power and heat from biogas instead of fossil fuels, it reduces its CO2 footprint by 50000 tpa. Danfoss VLT® drives ensure optimal uptime in the 24/7 operations.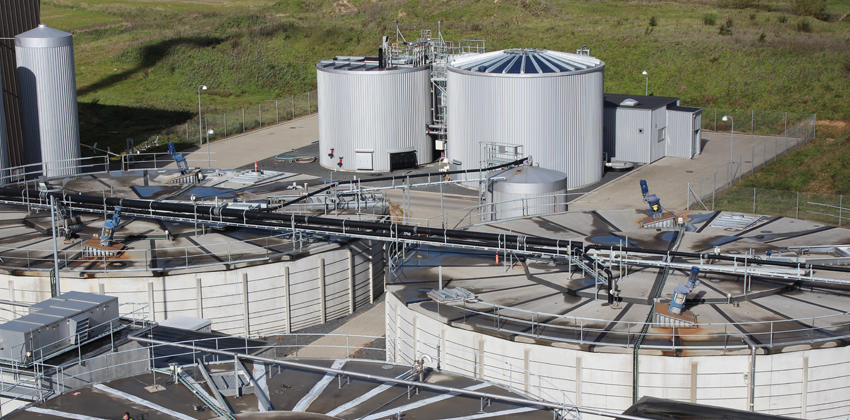 Discover how 150 VLT® drives combine to optimize biogas production for clean heat and power
Clean heat and power fueled by farms and dairies
The biomass primarily consists of slurry from local farmers, sewage sludge and residual products from local dairies. The many thousand tons of biomass create the basis for an annual production of 21.5 million cubic metres of biogas.
The finished biogas is transported to nearby towns by underground pipeline or is burned in large gas engines producing constant 1.8 MW heat used in nearby district heating, and 1.5 MW of electricity that is delivered to the grid.
In addition to producing environmentally friendly and sustainable energy, the plant also helps local agriculture to reduce the discharge of nutrients into waterways and fjords in the region.
Centrally-controlled pumps, blowers, decanters and conveyors
About 150 VLT® drives control pumps, blowers, decanters and conveyors throughout the plant, via a central control system.
Each drive is equipped with PROFIBUS communication for controlling everything from screw conveyors to pumps, blowers and decanters. The drives range in power size from 0.75 kW to 90 kW.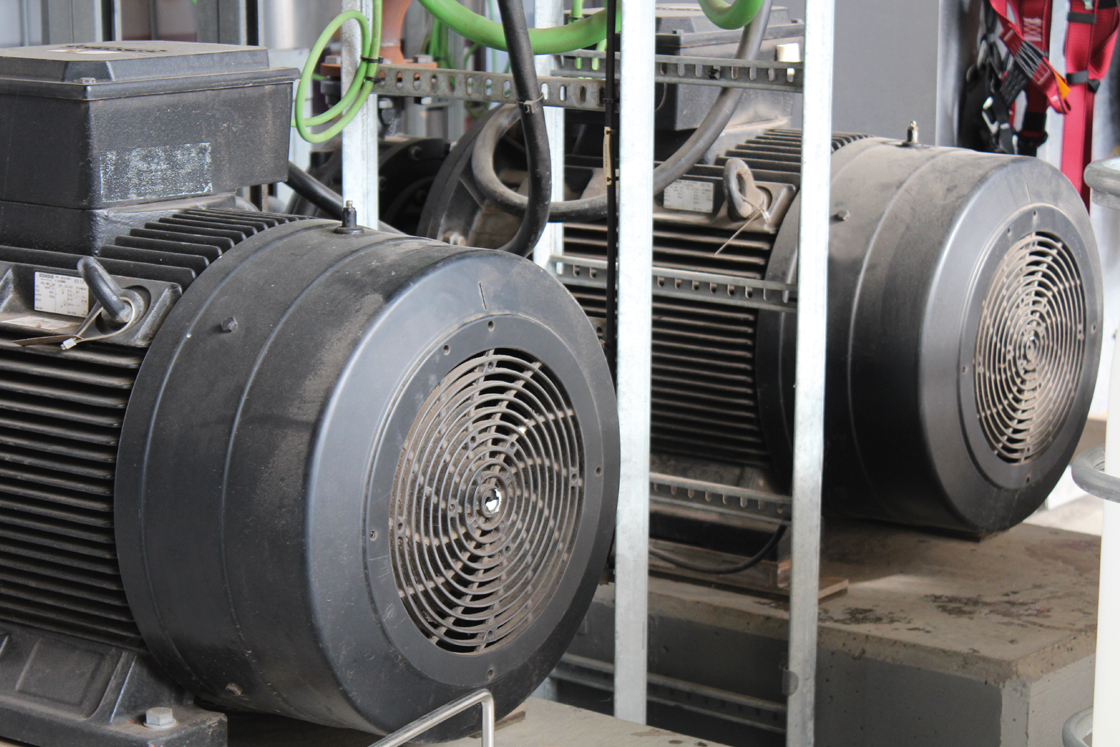 Critical process control
The many VLT® AQUA Drive and VLT® AutomationDrive VSDs give the plant an energy-efficient solution and the possibility for central control and monitoring of the many critical processes, all of which are controlled by a SCADA system in the control room.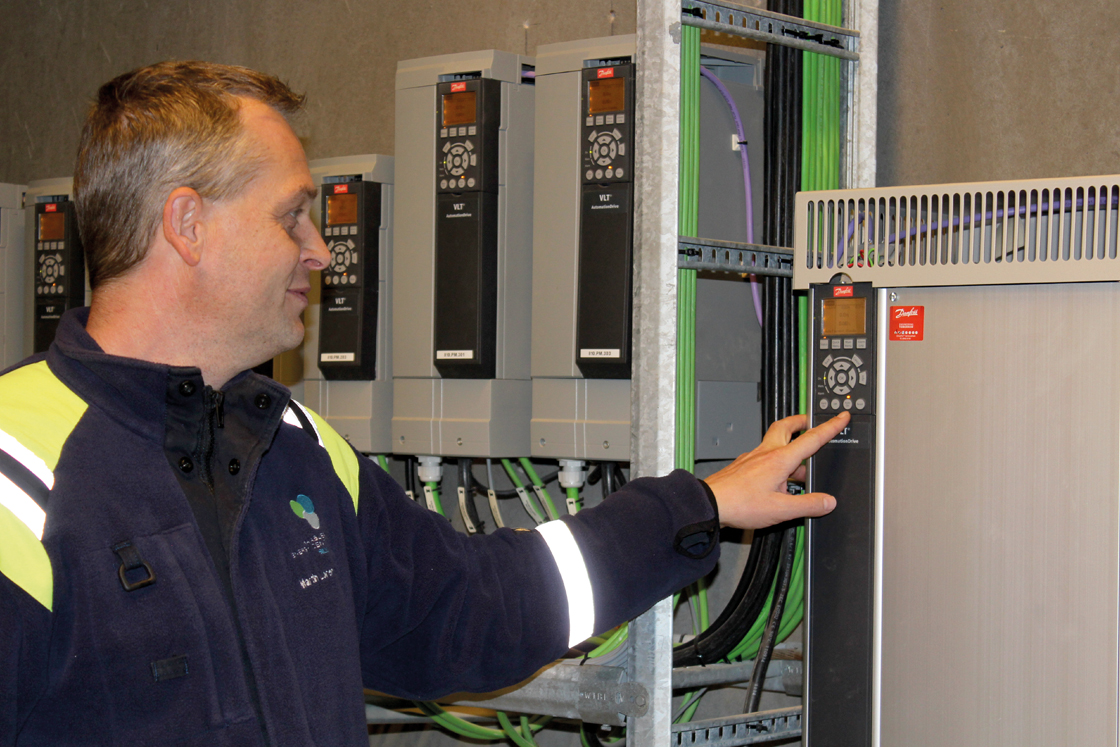 No filters required, despite long motor cables
Because the plant is physically large and requires a lot of space, it was critical that the AC drives could be located centrally with motor cables could be up to 120 meters long. This was possible with Danfoss VLT® drives, which allow up to 150 meters of shielded motor cables without extra filters, as standard.
Martin Lorentzen, Electrician at MEC–BioGas, explains: "The Danfoss VLT® drives were chosen because they were reliable, easy to understand and intuitive to use."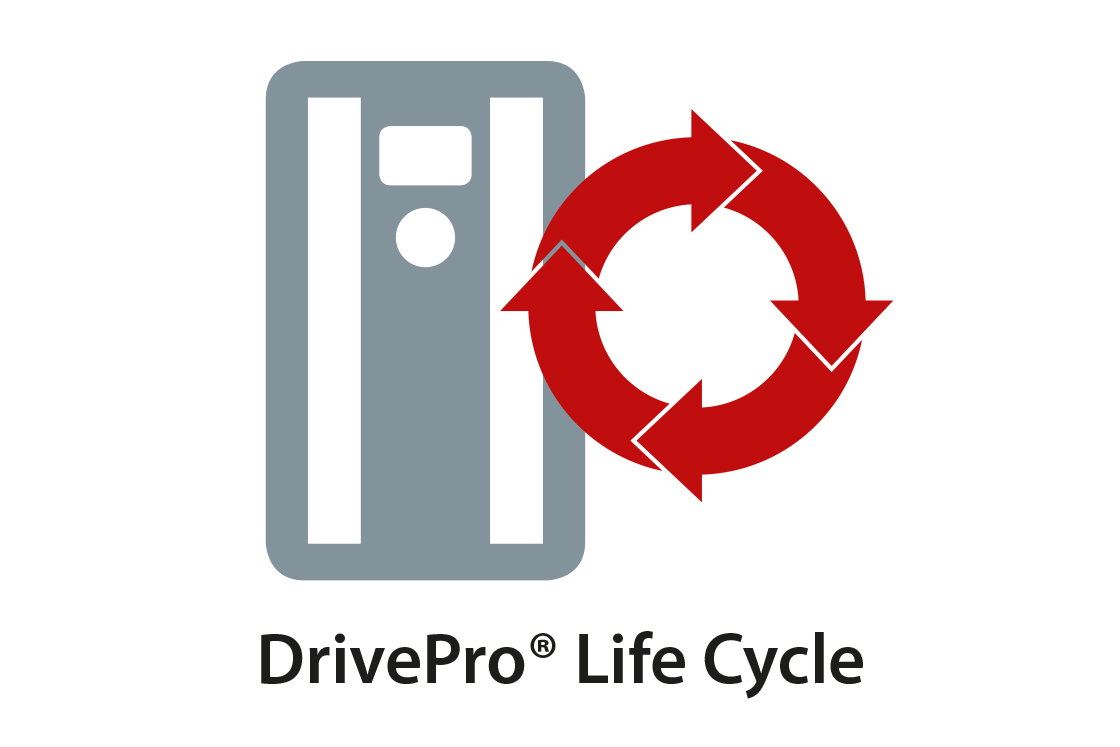 Protected against downtime
With production running around the clock, avoiding delays is essential. To optimize uptime, MEC-BioGas has entered into a DrivePro® service agreement from Danfoss Drives.
The service agreement ensures that MEC-BioGas gets proactive service support, and a service technician on
site within five hours if there is a breakdown. In addition, they only have one point of contact at Danfoss Drives, which simplifies support enquiries. Through this service agreement, they have also received tips and tricks for programming and optimization of the AC drives, which contributes to ensuring that they get the full benefit of their installation.
"With a DrivePro® service agreement, we know that our VLT® drives are always running as they should. In this way, our critical processes are secured, and we avoid unplanned breakdowns", explains Martin Lorentzen.

Improve uptime
Optimize your system performance throughout the drives lifecycle
Energy generation case studies