NETHERLANDS: By introducing innovative climate control, health initiatives, feeding solutions and sustainable energy systems, the Van Asten Group has redefined livestock farming. Owner Marko Van Asten takes farming to the next level, with Danfoss drives controlling many aspects of his modern pig farming operations. Van Asten operates six farms in the Netherlands and Germany, all of which maintain the highest standards in hygiene, animal health and productivity.
Discover how VLT® drives reduce risk and maintain uptime in the 24/7 Van Asten operations
Van Asten has not only increased the consistent quality of its products but has created a template for the future of the industry.  "In effect, we perform conventional farming," says Marko Van Asten, Director of the Van Asten Group, "but by applying the strictest levels of hygiene and biosecurity to everything we do, we ensure our animals stay healthy and do not encounter the diseases which other farms have to contend with and medicate against."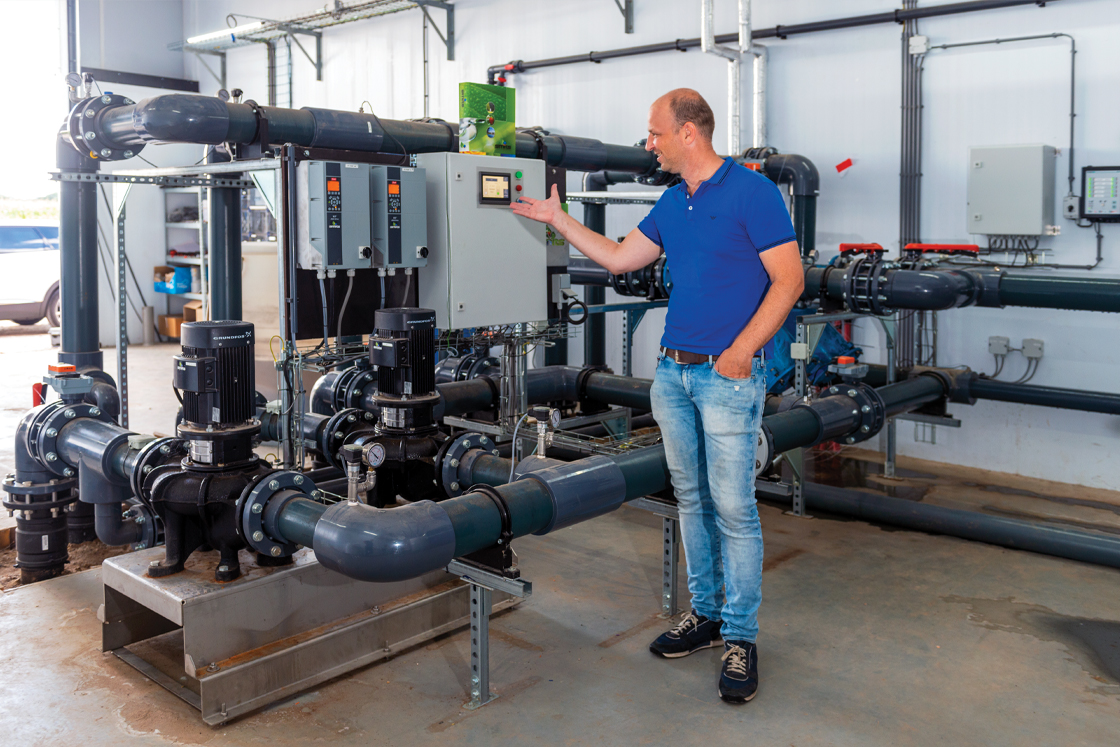 At the Van Asten farm in Sterksel, over 70 Danfoss VLT® drives reduce risk and maintain uptime in a 24/7 operation. Maintaining constant temperatures, humidity, and CO2 levels in the stables is important to animal health. The farm in Sterksel utilizes a ground water system for cooling in the summer and heating during the winter to maintain an even temperature of 26-27°C for small piglets and 20°C for fully grown pigs.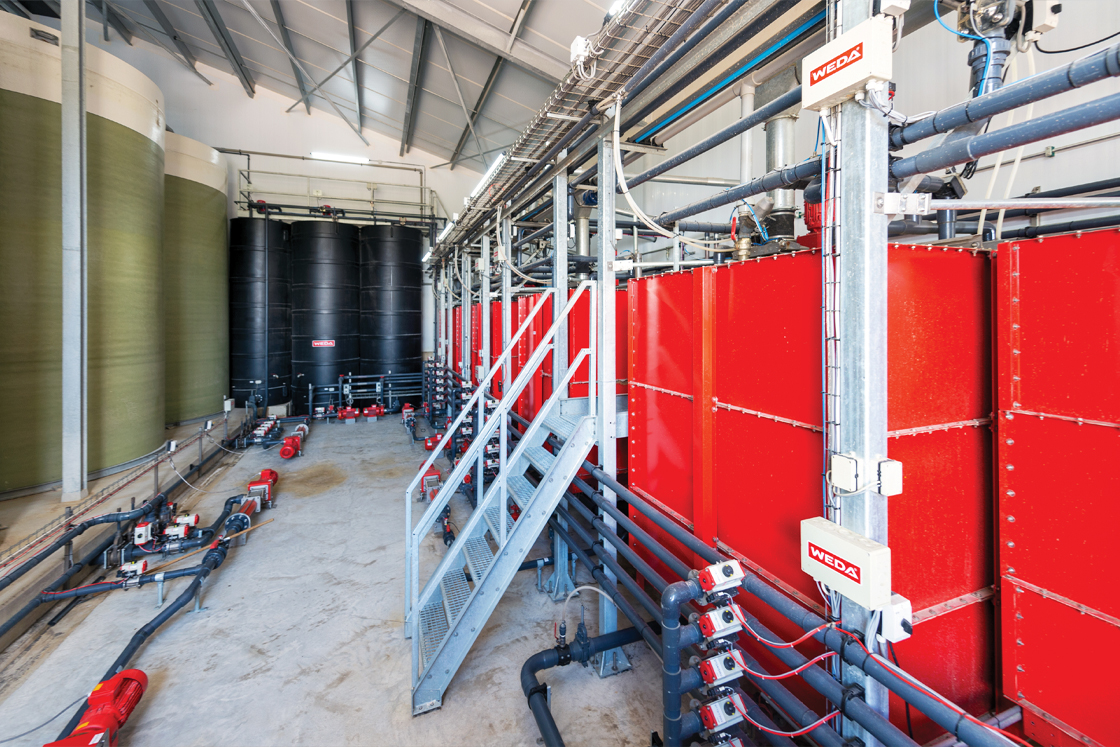 The best climate for growth
"Every day of the year, our kitchens produce two tanks of fresh feed that are fermented over a 24-hour period. With a production of 2,500 tonnes per week, uptime is crucial to our operation. That's why we chose Danfoss VLT® drives. Failure is simply not an option and, in our experience, Danfoss drives are the most reliable choice."
- Marko Van Asten, Director of the Van Asten Group
Solar-powered sustainability
As part of Van Asten's circular economy policy and commitment to reducing its CO2 footprint, all farms generate their own electricity with roof-mounted solar PV systems. This makes them net producers of electric power. In addition, biogas plants, based on treated manure from the farms, generate both electricity and heat to warm the farms during winter. In Sterksel they are currently building a new cooperatively owned biogas plant.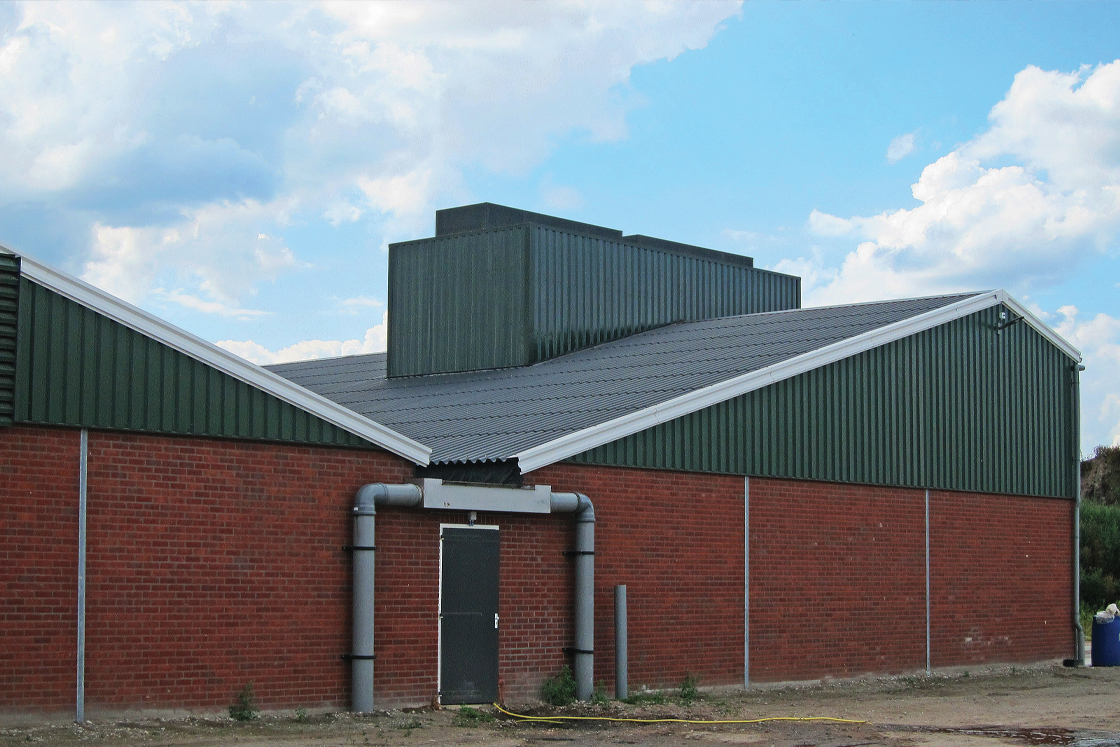 A breath of fresh air
As well as water treatment and feeding systems, Stienen Bedrijfelektronica is responsible for the systems that maintain the quality of fresh air and oxygen in the stables. To create a healthy ventilated space with mechanical ventilation, they have installed specifically developed controllers for fans, air inlets and curtains. These prevent any problems with drafts, cold air and respiratory problems. The unique corrosion-free heat exchanger units from Stienen heat or cool the inlet air to maintain the correct temperature in the stables – regardless of the outside temperature. But it's not just inside the farm that the air quality is good. Inno+ Solution's air scrubbers on the exhaust air systems remove ammonia, dust and offensive smells a fact that is highly appreciated by the neighbors of Van Asten's farms!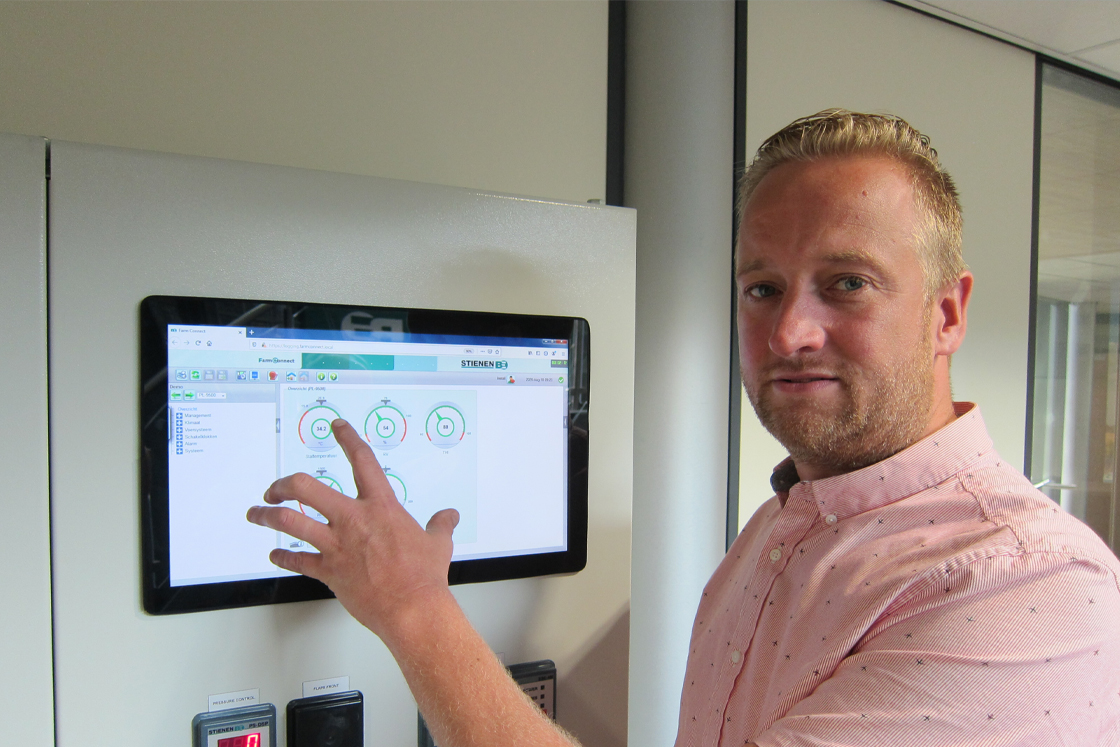 "It's vital to us that our solutions are risk-free in terms of operation – especially in the aggressive environments of a working farm. One failure in supplying air, feed, or power can have a lethal impact on thousands of animals. Since 2009, we have put our trust in VLT® drives from Danfoss for our ventilation systems, water treatment, feeding systems and other critical equipment. And the reliability of the drives is excellent – we have had no critical breakdowns. The robust Danfoss IP55 design with class 3C3 coated electronics makes all the difference."
 - Erwin Stienen, CEO, Stienen Bedrijfselektronica B.V
Discover the drives
Read more case stories about optimizing agriculture