SPAIN: A big electricity bill was the motivation for Sumsol, a Spanish irrigation company, to optimize its pumping operations. Sumsol irrigates sugar beet and cornfields covering 150 hectares, using six pumps. It achieved significant energy savings and emission reduction by converting these grid-powered pumps to solar power, optimized by VACON® 100 drives with a clever MPPT4 algorithm. The return on investment is estimated at 8 years.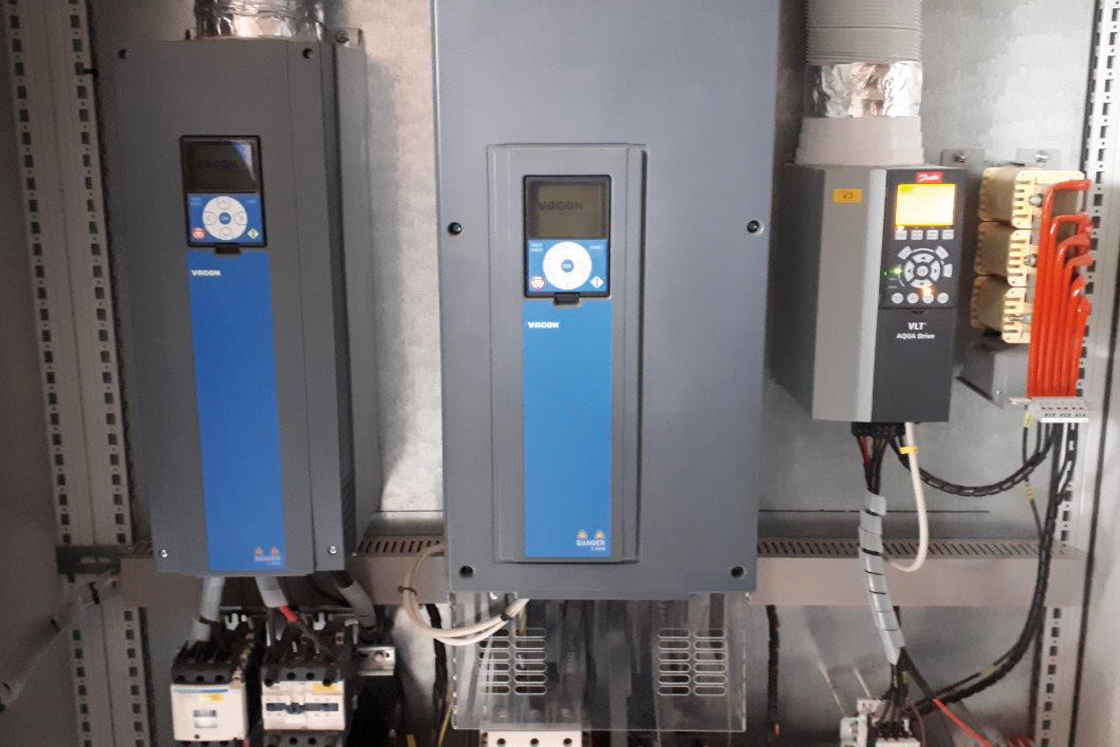 From grid-powered to solar-powered
The original irrigation system used four submersible pumps, which supplied a 49,000 m3 water basin, and two vertical shaft pumps, which supplied tank water to the irrigation system.
In order to reduce the electricity consumption from the grid, Sumsol designed a 300 kWp solar pump system with automatic power grid backup. The arrangement consists of 944 modules of 320 Wp, a structure with horizontal axis tracking and a Sumsol pumping system integrated into the same cabinet - all completely automated. The pumping system is controlled with five solar-powered VACON® 100 INDUSTRIAL drives, backed up by a grid-powered VACON® 100 FLOW drive operating a jockey pump for night.
The drives connected to the solar panels use the solar pump application with MPPT4 algorithm, which optimizes the production of energy, and avoids oversizing the solar field.
"It was the first system installed in Spain with these characteristics", noted David Manso, Director of Sumsol's Technical Department.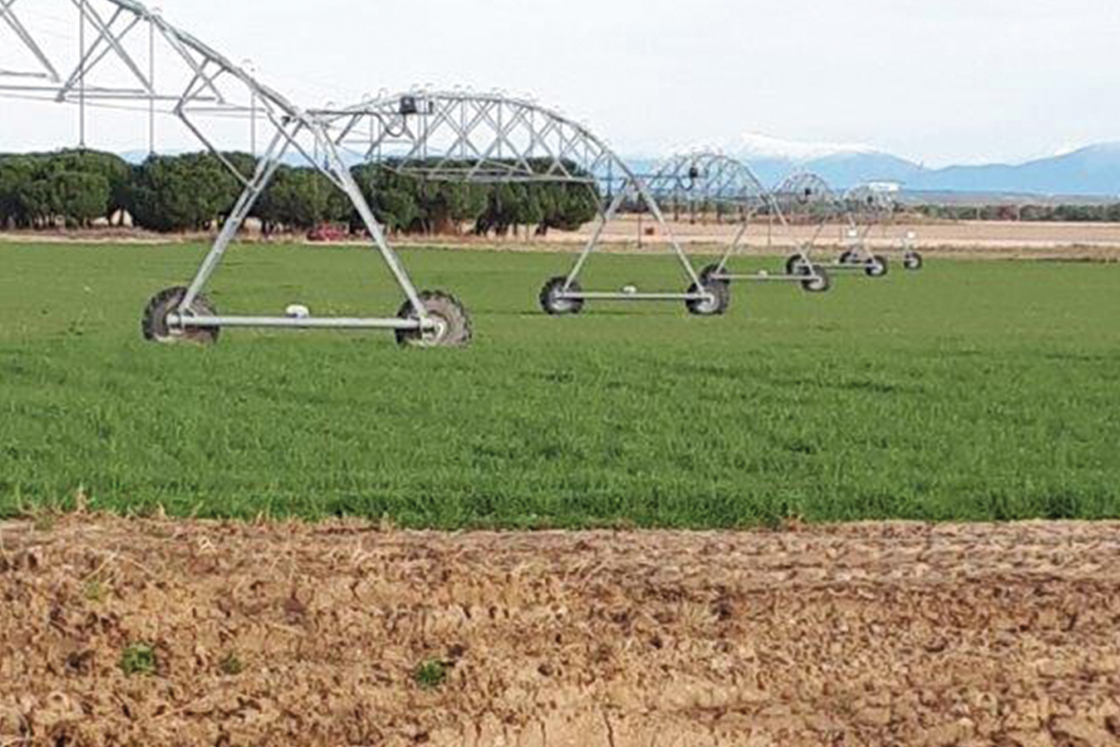 35% increase in yield
Thanks to four parallel operating algorithms, the set value is continuously monitored and controlled, which ensures the extraction of the maximum power available for the environmental conditions. In this way an increase in yield of 35% is achieved, which translates into more water pumped and more operating time.
The drive adjusts the consumption of the pumps to the real needs of the customer, reducing the demand for energy by the system. About 478 MWh less energy is consumed from the network annually, delivering 52 TEUR/year financial savings.
Learn about the products
Coming soon...
Coming soon...
Learn about solutions for irrigation
Related case study