ROMANIA: In the European Union, Romania is one of the member states most economically reliant on agriculture. Romania has almost 15 million hectares (ha) of agricultural land, which puts it among the leading EU member states in both absolute and relative terms1. To combat climate change and stabilize harvests, around 20 percent of Romanian farmland could benefit from irrigation, but current infrastructure covers less than half of that.
The effects of climate change on global water resources mean that modern irrigation solutions must be as sustainable as possible, ensuring maximum crop yields with minimal water and energy consumption. In Romania, Danfoss Power Solutions and Danfoss Drives have been working with local partners to reduce energy and water use in agricultural irrigation. By advancing more sustainable pumping systems, Danfoss is helping Romania's Ministry of Agriculture and Rural retrofit, develop, and decarbonize the country's irrigation systems.
Discover how Danfoss VLT® AQUA Drive FC 202 and VLT® Advanced Cascade Controller MCO 102 are achieving energy savings of up to 40% at irrigation pumping stations.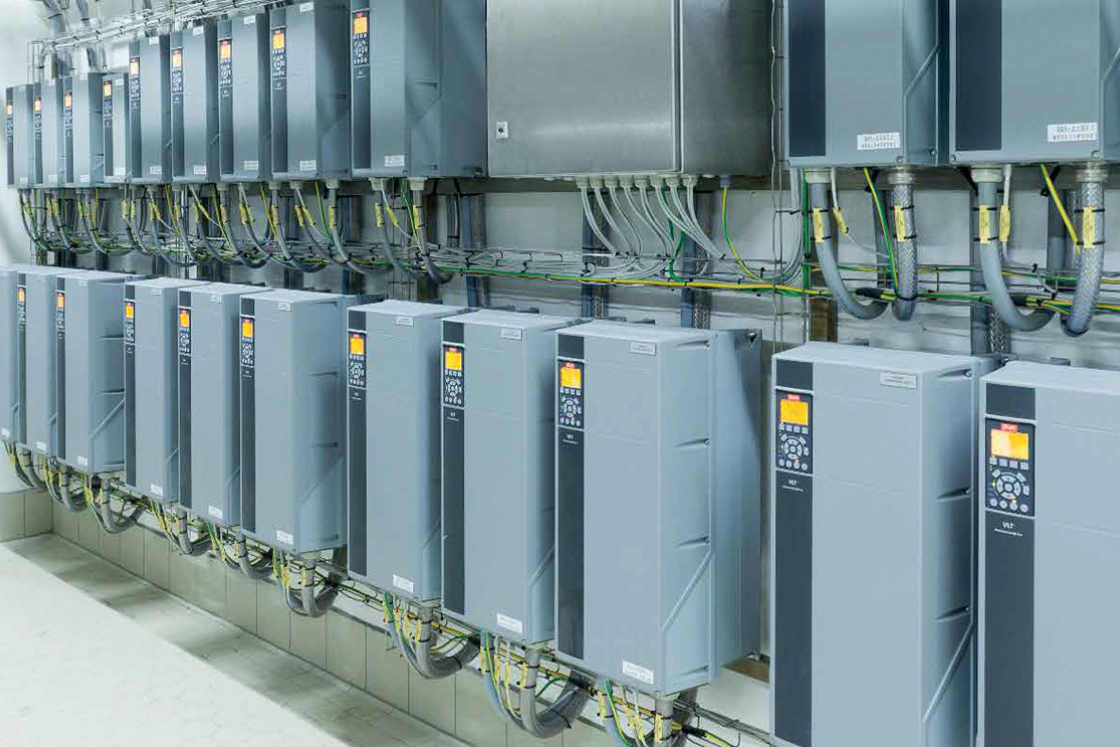 The challenge: Limited irrigation infrastructure
Despite the central role agriculture plays in Romania's economy, the industry faces some challenges. In Romania, the average farm size (4.42 ha) is well below the EU average (15 ha), meaning many Romanian agricultural landowners are subsistence or semi-subsistence farmers who produce little to no surplus that can be sold.
Following the launch of Danfoss VLT® AQUA Drive FC 202 in 2007, and as part of a nationwide push to modernize Romanian farming, Danfoss Power Solutions and Danfoss Drives' local teams began collaborating with Romania-based electrical contractors Sincrondraiv SRL to build a robust concept for pump station automation in irrigation systems.
With temperatures regularly surpassing 30 degrees Celsius in the Romanian summer, and high humidity inside the pumping stations, Sincrondraiv SRL needed a solution that could withstand harsh operating conditions. To future proof Romania's irrigation systems, the solution would also have to be energy and water efficient to maximize its sustainability credentials. Severe drought in 2020 and 2022 has only served to emphasize the importance of sustainable irrigation for the future of Romanian agriculture.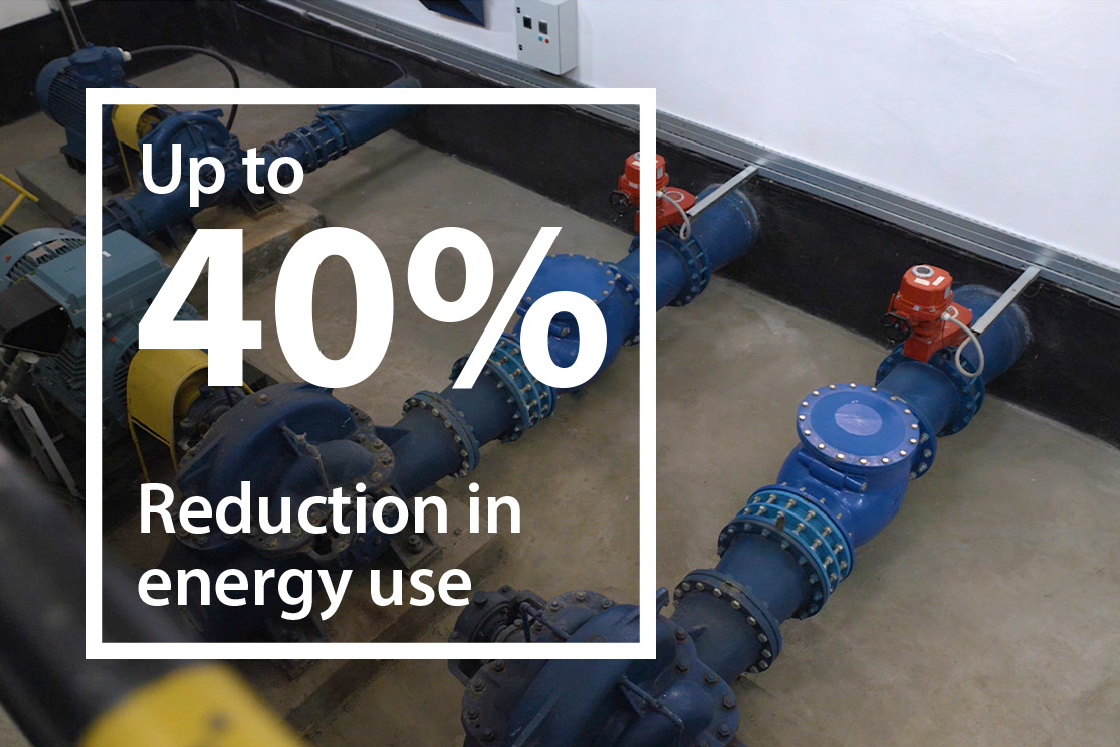 The solution: Danfoss VLT® AQUA Drive FC 202
Danfoss VLT® AQUA Drive FC 202 is a specialized solution for AC-motor-driven water and wastewater applications. With inbuilt features to protect against harsh conditions — including Danfoss' innovative back-channel cooling, real-time analytics, and the most comprehensive water-dedicated program on the market, the VLT® AQUA Drive FC 202 is a proven, reliable, flexible, and cost-effective option.
By adding the plug-in VLT® Advanced Cascade Controller MCO 102 option in Master/Follower mode, Sincrondraiv SRL can cascade up to eight pumps, achieving ultimate energy optimization, as well as maximum performance with minimal pressure surges. The MCO 102 controller also acts as the basis for three levels of automation, which ensures pump stations are always available.
To guard against the internal humid environment, each pump's frequency converter is housed inside an IP55 enclosure. This increases the energy efficiency of the entire pumping station. Additionally, weather station and soil moisture transducers in the automation loop optimize water use throughout the irrigation season.
Features of VLT® AQUA Drive FC 202:
Specially designed software protects assets. For example, it prevents water hammering
Back-channel cooling transfers 90% of heat away from the room resulting in high energy savings related to air conditioning
Software and hardware designed to reduce heat loss maximizes energy efficiency
Built-in, scalable RFI filter and integrated DC link chokes reduce electromagnetic interference and harmonic distortion
Easily programmable warnings and alerts ensure perfect system integration and adaptation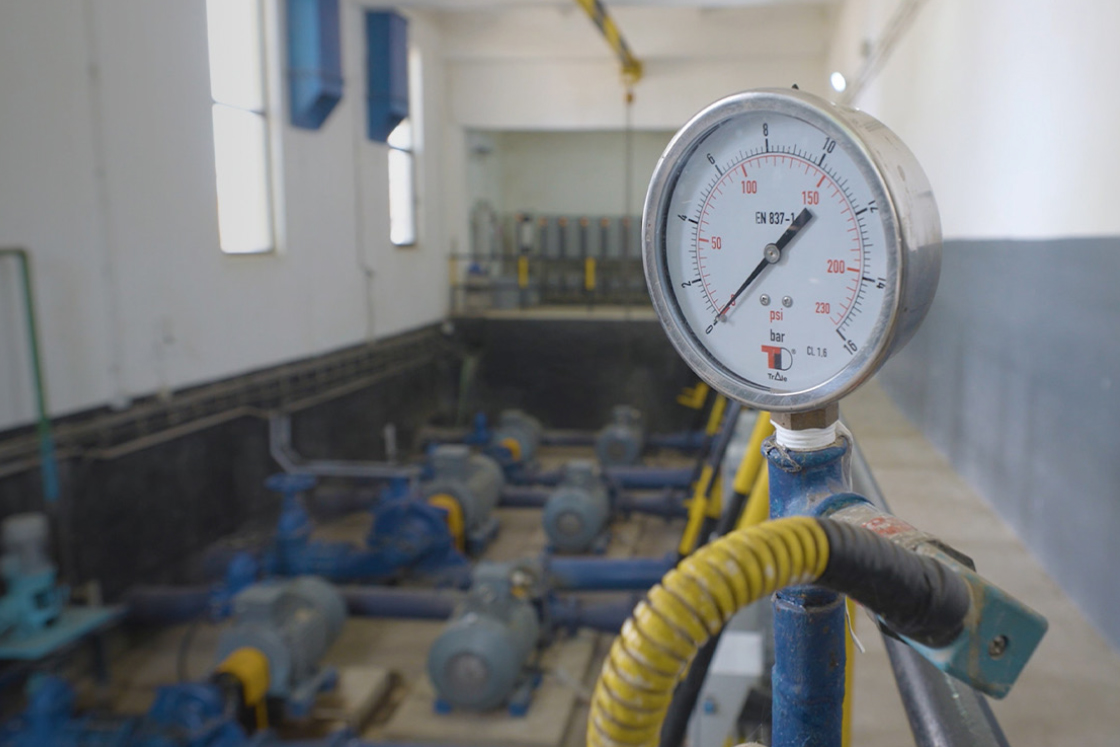 The outcome: 100% success rate
Based on the following criteria, VLT® AQUA Drive FC 202 has a perfect record in the collaboration with Sincrondraiv SRL:
The pumping station should be 100% functional as specified in the project
The pumping station should ensure no hydraulic damage in the entire irrigation system
Energy savings of over 20%
Overall water savings
In fact, compared to conventional drive systems, VLT® AQUA Drive FC 202 exceeded requirements by achieving energy savings of 30-40% as well as more efficient use of water.
These improvements have made a genuine impact for farmers, with widespread reports of impressive harvests of all types of crops. Farmers can remotely access the parameters of pumping stations from any online device, which allows them greater irrigation control and increased chances of high-quality and high-quantity harvests.
Throughout the collaboration with Sincrondraiv SRL, Danfoss' reputation for robust and reliable products has only been strengthened. Additionally, customers have been impressed by Danfoss' support and after-sales service.
1European Commission Joint Research Centre https://joint-research-centre.ec.europa.eu/system/files/2018-12/jrc113717.pdf
2International Trade Administration, U.S. Department of Commerce https://www.trade.gov/country-commercial-guides/romania-agricultural-products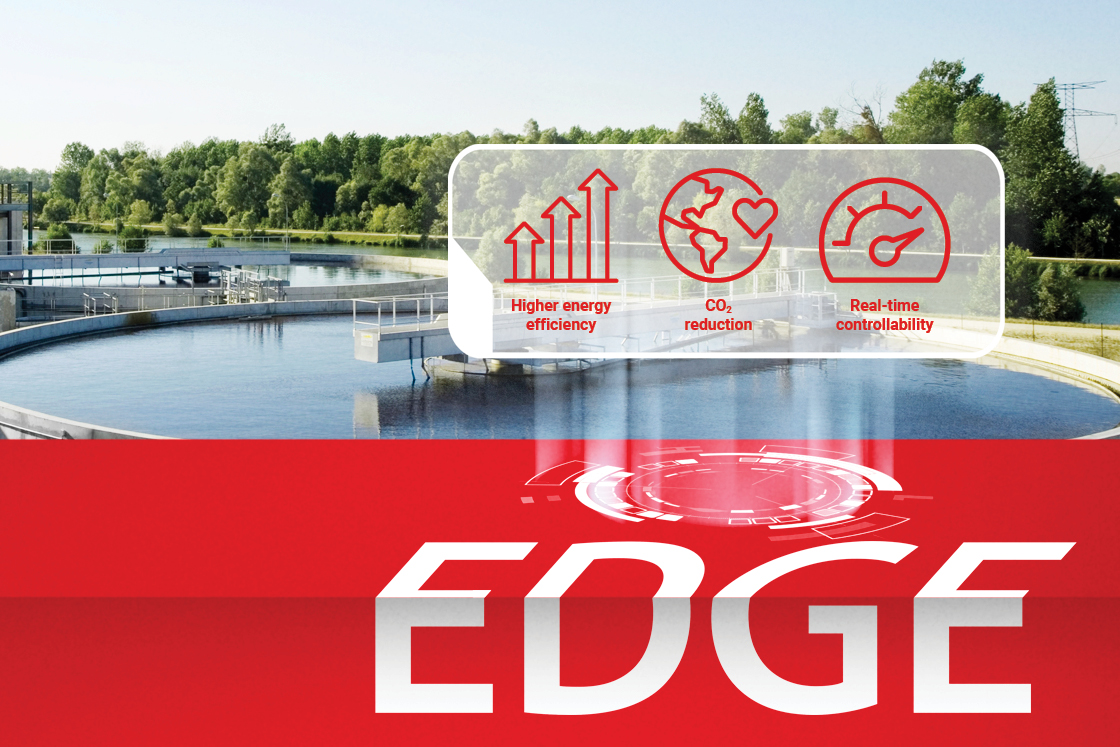 Give your water system an intelligent edge
We put our drives at the heart of transforming water infrastructure, and we can help you improve your water system by delivering higher performance, reliability, and water and energy efficiency. With the Danfoss VLT® AQUA Drive FC 202, you can achieve new levels of intelligence and water efficiency without vulnerability, thanks to built-in EDGE intelligence.