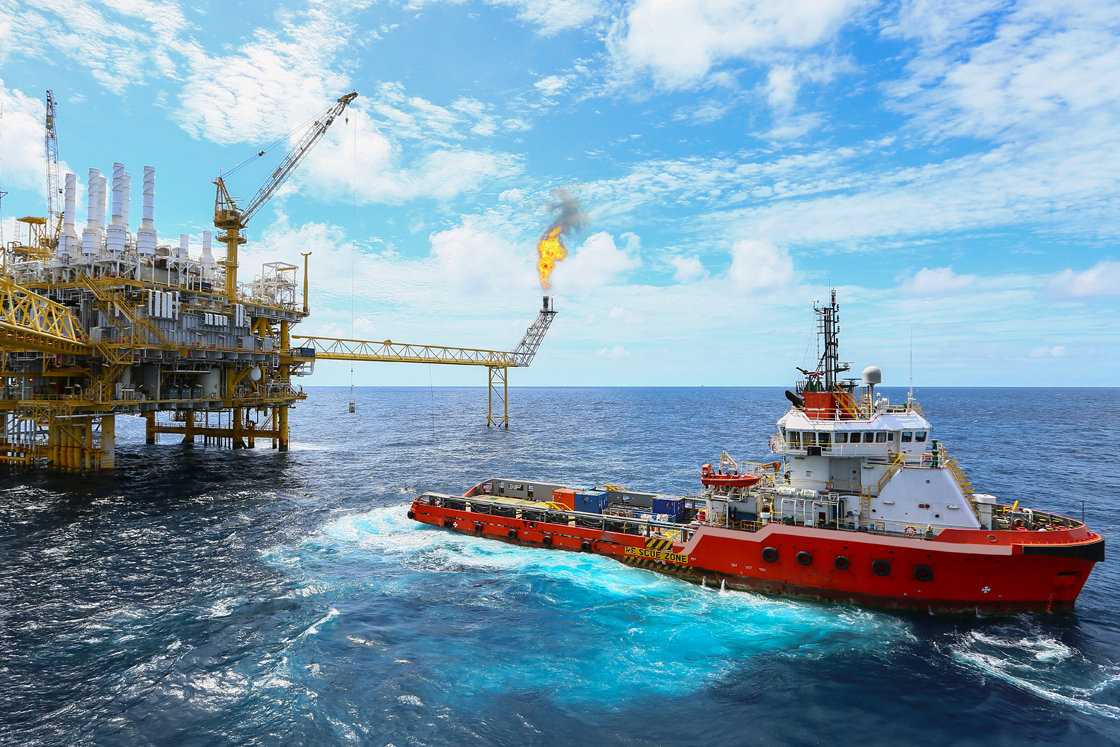 As the world population is projected to soar to 9.7 billion by 2050, demands for goods, infrastructure and energy resources are expected to increase exponentially.  And today, offshore and maritime industries face significant challenges to meet growing needs and heightened environmental regulations.
While renewable energy technology is developing rapidly, fossil fuels remain cruicial during the energy transition process. To meet increasing demands safely and sustainably, you need a reliable partner to navigate the oil, gas, marine and offshore industries. Danfoss drives enable energy savings and emission reduction that are key to meeting Scope 1 demands.
Increased efficiency and performance
Reducing downtime and increasing availability are crucial to boosting overall efficiencies. That's where connected solutions and the IoT make a significant difference.
Connected solutions enable predictive maintenance, allowing operators to promptly identify system errors. This means operators at sea can use precious time wisely and make service arrangements before the vessel arrives to port. Furthermore, energy efficiency can be increased by nearly 30 percent through hybrid propulsion systems and peak shaving. Operators run their diesel engines at optimum levels, storing excess power from the generators in batteries and releasing it back into the grid when needed.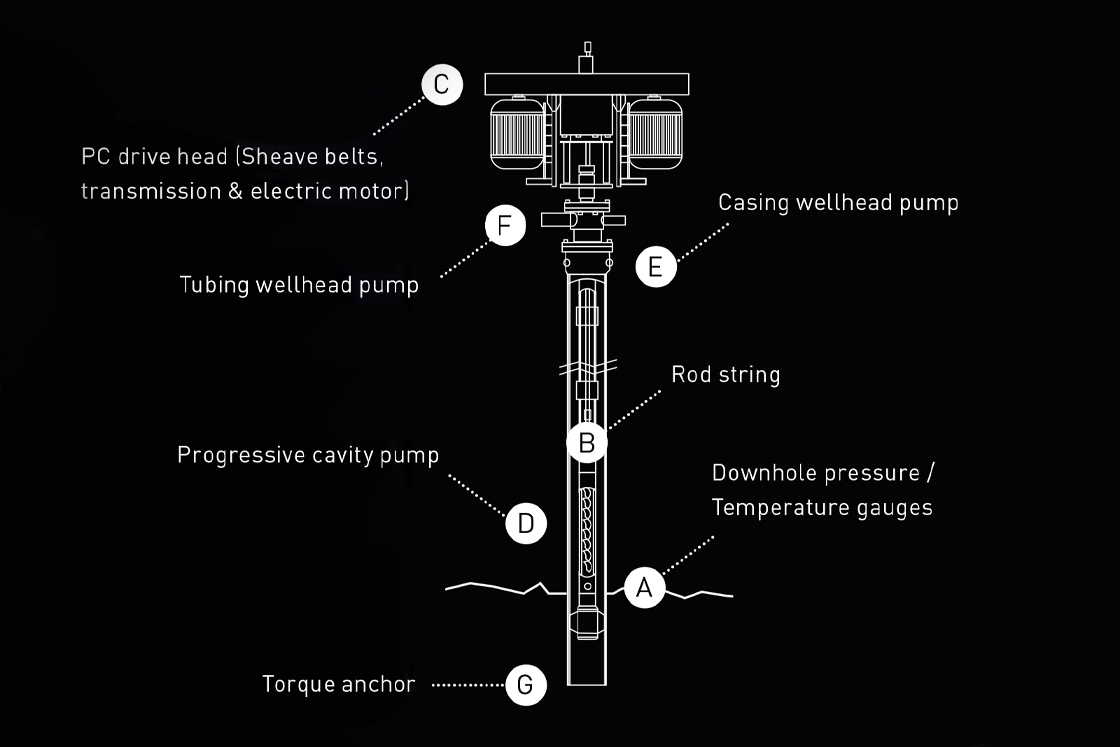 PCP
Given their low capital and service costs, PCP systems have traditionally been used in low volume applications. New technologies now allow PCPs to extend their application range to high volume wells, which require higher torque and power. The relatively high cost of operation means that the system must be optimized and protected to extend the equipment's lifespan and improve overall cost efficiency.
At present, most of the PCP systems around the world are controlled by surface parameter interpretation (torque, speed, flow rate). There is a real need to identify bottom hole pressures and temperatures, as well as to provide reliable, low-cost remote control systems in order to minimize operating costs. VACON® NXP drives can indirectly estimate these variables which should, in turn, help users in identifying the state of their well.
Features
Control and protection of the rod torque
Speed control and torque control using measured signals such as suction pressure, discharge pressure and discharge temperature
Protection for low and overload situations, high motor temperature, low and over-torque, etc.
Speed control with torque limitation based on motor and system protection, fluid level, etc.
Direct configuration of pulley ratio
Monitoring of system pressures, suction pressure, discharge pressure and discharge temperature
Backspin control with DC Brake
Backspin control at a power loss and operation under phase loss conditions
Benefits
The motor speed can be adjusted according to the flow from the oil well which means that the oil can be pumped continuously
Settling of solids and/or accumulation of paraffins and cavitation is minimal
Maintenance, servicing and energy costs are reduced, and the pumping system is significantly more reliable.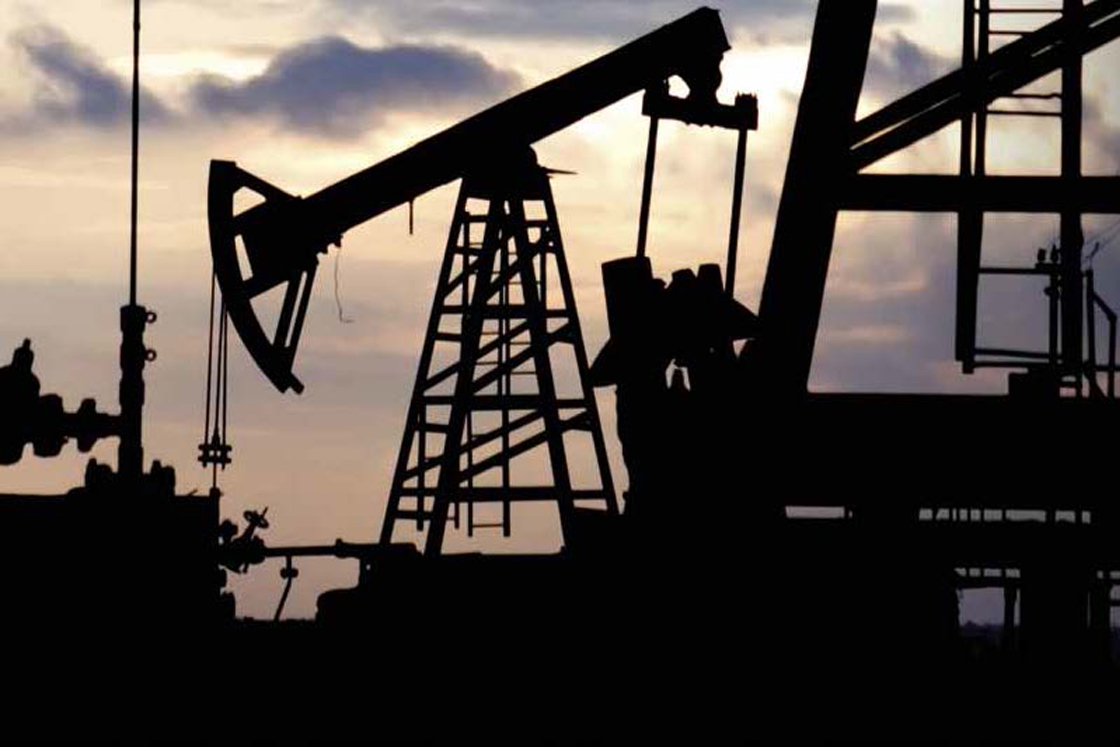 Beam pump
The Danfoss Beam Pump Application is used to maintain a constant stroke time (measured in strokes per minute or 'SPM') by adjusting the internal frequency reference. The control principle is to provide a proper current limit for normal operation so that during the motoring cycle, the actual speed is less than the reference speed, and during the generating cycle, the motor speed may exceed the reference speed while keeping the average SPM constant. With a balanced load, the application utilizes two different references for downstroke and upstroke.
Features
Engineering Process data variables available
Pump speed (SPM) is directly set on the drive parameters
Sensorless operation/bridle separation control
Operation without braking resistor
Independent up and down stroke speeds to maximize pump fill
Pump Off control with restart timer and programmable delay at automatic restart.
No load cell to calibrate
Continuously computes pump fill
Accurate pumping unit counter balance program
RTU and ANSII communication protocol included
Benefits
Eliminates excessive rod force
Decreased power consumption
Dynamic braking without external resistor for accurate speed control
Minimizes equipment wear
Maximum torque at zero speed means no need for high slip motors
Premium efficiency motors ensures easy load starting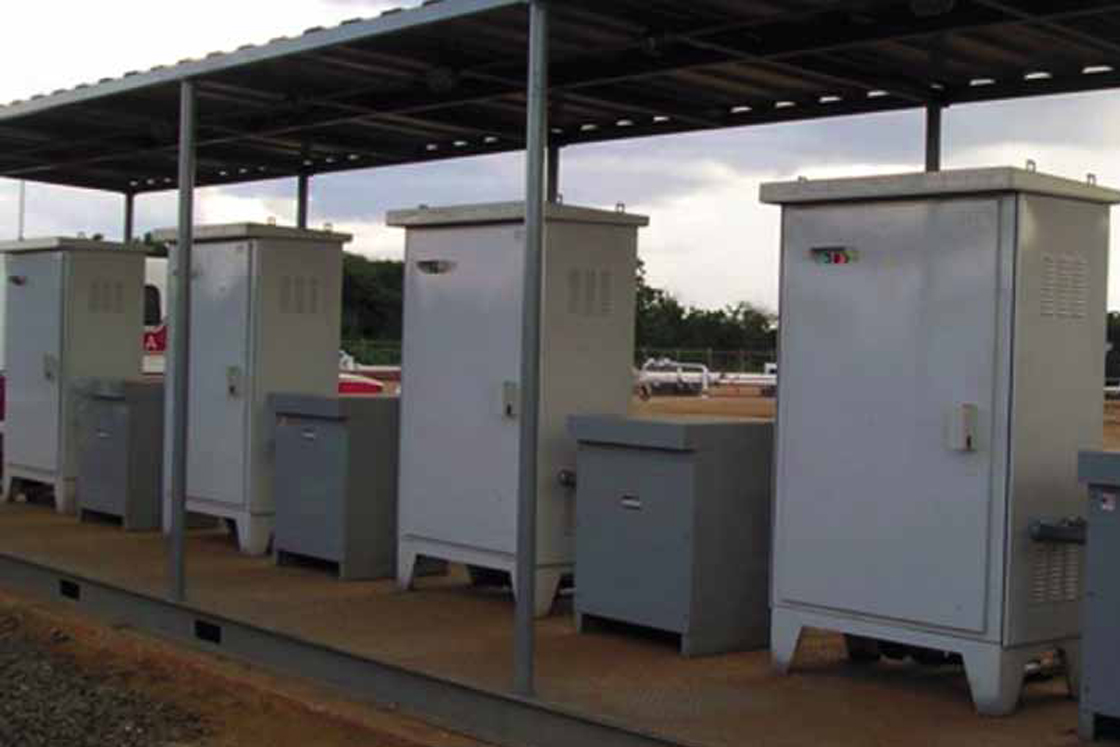 Customized pumping, Datalogger
The strength of Danfoss is in our ability to provide customized solutions and immediate installation support globally.
In one example, Danfoss partnered with Inpegas to offer local customers a comprehensive system for petroleum applications for both PCP and mechanical pumping systems (beam pump or swing).
This integrated solution comprises a VACON® NXO with a data logger and is housed in durable cabinets for PCP or beam pumping applications. Likewise, we've partnered with PWR Lifting, a manufacturer of artificial lift systems for oil, to provide customized AC drive enclosed solutions for local customers.
Contact your local representative for further information.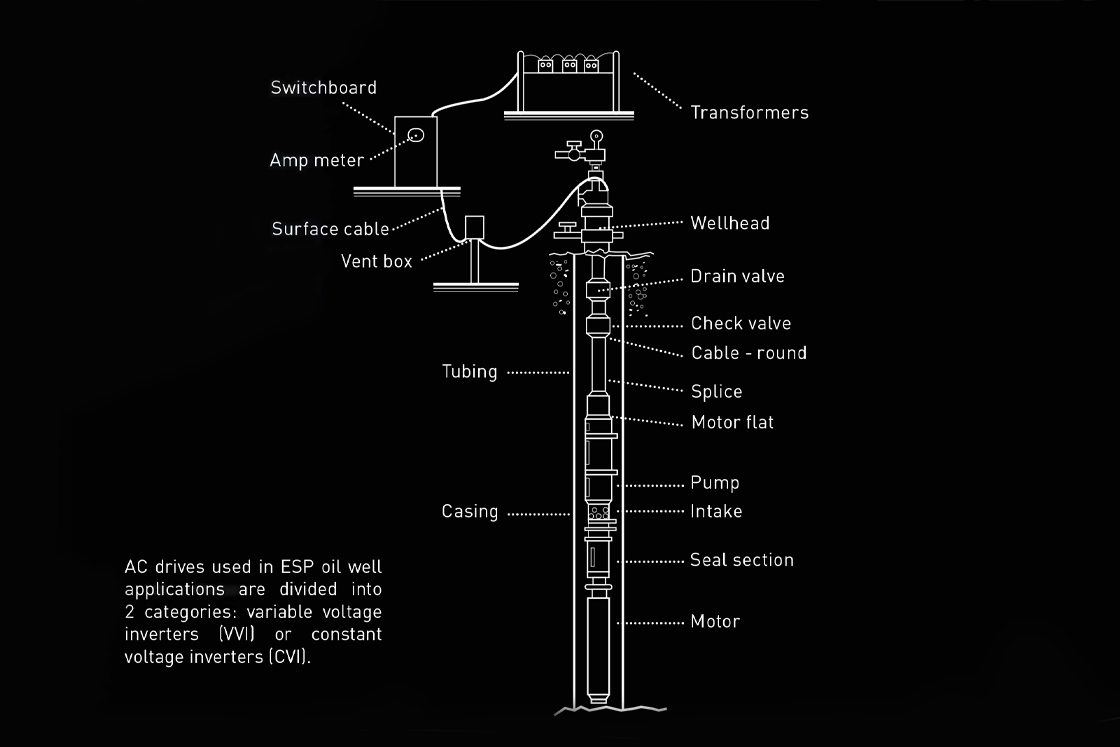 ESP
About 15 to 20 percent of wells worldwide use some form of artificial lift employing Electric Submersible Pumps (ESPs), which is the fastest growing form of artificial lift pumping technology. ESPs are often considered the best among oil field lift systems when high volume and depth is a factor. They are especially effective in wells with low bottom hole pressure, low gas/oil ration, low bubblepoint, high water cut or with low API gravity fluids.
On a cost-per-barrel basis, ESPs are generally economical, efficient and versatile. With only the wellhead and fixed- or variable-speed controller visible at the surface, ESP systems offer a small footprint and low-profile option for virtually all applications, including offshore installations.
The Danfoss solution for controlling the operation of an ESP ensures that the motor will operate continuously in the case of power disturbances. Our ESP application includes a step up transformer in order to supply sufficient voltage to the motor.
Features
Backspin control with DC brake during power loss
Power optimization during phase loss operation
Integrated sine filter to step-up transformers
No need for non-return valve on the system
Benefits
In a blackout condition, the AC drive uses regenerative energy to control the backspin
In a brownout condition, a power dip controller weakens the motor field to maximize pump production, making it consistent with reduced input power availability.
In a phase loss or voltage imbalance condition, a phase loss controller reduces motor output to keep drive system output power at, or below, single phase capacity.