About Danfoss Power Solutions
Engineering Tomorrow
Danfoss Power Solutions is a world-class provider of mobile hydraulics for the construction, agriculture and other off-highway vehicle markets. It also is a segment of the Danfoss Group and provides driving power to our changing world. Throughout our eighty-year history, we've built a ground-breaking legacy. We pioneered the hydrostatic transmission, as well as orbital motors and steering units. We were the first to introduce load-sensing proportional valves, and the first to control them electronically. Today, seamless integration of electronics and hydraulics result in total machine management. This kind of innovation is key to our business.
Your strongest partner
Driven to think ahead and to be our best, we are always on the lookout for opportunities to renew our approach. Like, adding talent to our organization, developing increasingly efficient processes, being flexible and adapting with you.
We know you expect true quality, innovation, and a unique customer experience. We are committed to delivering that. Every day we challenge and reshape ourselves to drive true customer satisfaction and solutions within Danfoss Power Solutions. We want to exceed your expectations.
At Danfoss Power Solutions, we proactively help you solve potential and existing challenges. Working closely with you, our hydraulic experts will use hands-on techniques to better understand the challenge. Thereby, devise the best possible solution. This comprehensive approach makes us your strongest partner in mobile hydraulics.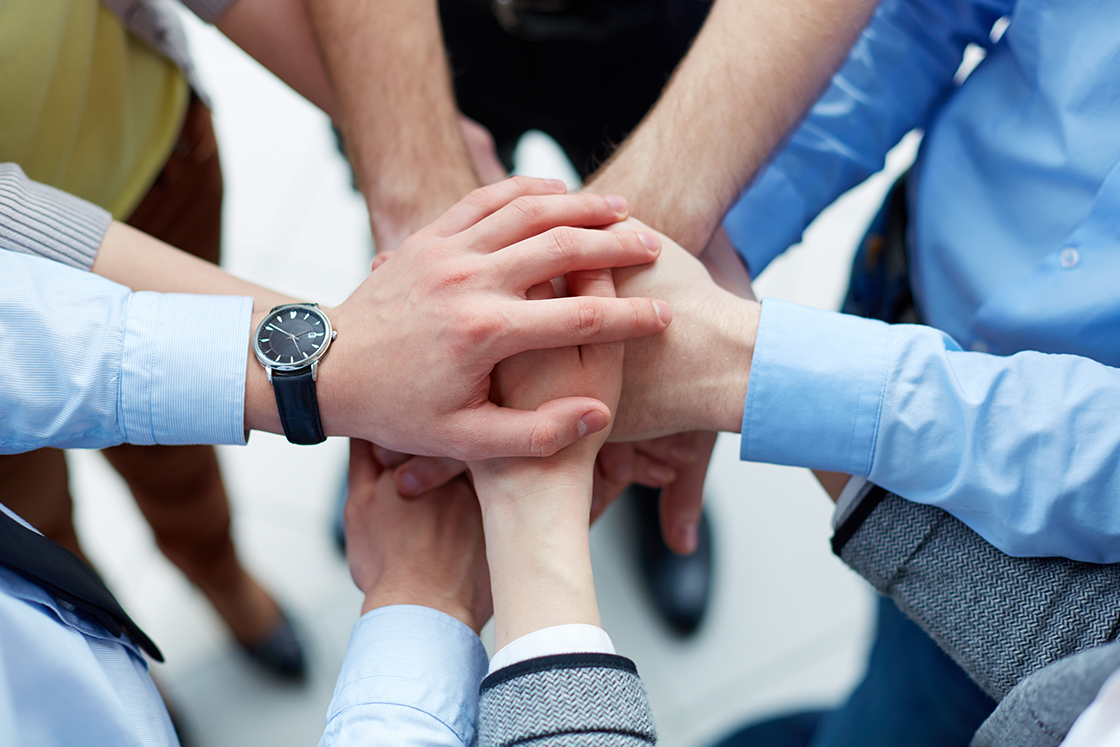 Doing business with us
We are committed to being your strongest partner. We go where our customers are and position ourselves to meet our customers where their needs are.
Around the world, mobile equipment manufacturers rely on Danfoss expertise for the most innovative work, propel, control and steering solutions. 
Working in partnership with our customers, we provide high-value, high-performance components for a broad range of mobile equipment applications.
Our business
As one of the largest companies in the mobile hydraulics industry. Danfoss designs, manufactures and sells a complete range of engineered hydraulic and electronic components including: 
Hydrostatic transmissions
Mobile electronics
Orbital motors
Steering components
PVG spool valves

Our business structure also includes three businesses under separate brands: 
Turolla™ - Open circuit gear pumps and motors
Comatrol® - Cartridge valves and Hydraulic Integrated Circuits (HICs)
Hydro-Gear - Hydrostatic drive systems

We are dedicated to delivering the highest quality products for our customers. Danfoss Power Solutions has 20 engineering and manufacturing facilities in Europe, the Americas and Asia-Pacific regions.
We are organized for both efficient product and technology innovation and efficient service to Original Equipment Manufacturers (OEM) customers.
Our global locations in the Americas, Europe and Asia-Pacific regions support our ability as preferred partners and global market leaders. Innovation and service are key to success.
Structure
The Danfoss Power Solutions segment consists of three divisions.
Three divisions focus on our principal areas of involvement: Work Function, Hydrostatics and Controls, which includes electronics and valves. Working together, they enhance our ability to integrate system solutions for customers.
Custom system development is led by experienced applications engineers working one-on-one with manufacturers. A global network of distributors and sales companies supports product and system needs as well.
Today, Danfoss Power Solutions operates as a new business segment in Danfoss. But the history of our mobile hydraulics and controls business dates back more than 50 years.
In April 2013, Danfoss A/S acquired all remaining shares in Sauer-Danfoss Inc.. This was a company formed in 2000 through a merger between Sauer-Sundstrand and Danfoss Fluid Power. Sauer-Danfoss was delisted from NYSE and became a privately owned company, 100% owned by Danfoss.
In September 2013, Sauer-Danfoss officially changed name to Danfoss. Now it operates as a new business segment in Danfoss known as Danfoss Power Solutions.
Sauer-Danfoss
Sauer-Danfoss was a result of a carefully crafted merger in May 2000 and a series of strategic acquisitions along the way. All enhancing our product offerings and system solution capabilities. The bond that formed Sauer-Danfoss had two distinct, yet related beginnings. The two sides of the story include those of Sauer-Sundstrand and Danfoss Fluid Power.
Sauer-Sundstrand
Sundstrand Machine Tools began in 1946 and the name changed to Sundstrand Corporation in 1959. Sundstrand Hydro-Transmission evolved in 1961 as a highly regarded US-based company focusing on hydraulics. Meanwhile, Klaus Murmann of Germany began working on pumps and other hydraulic products under the name Sauer Getriebe in 1967. In 1987, Murmann established a joint-venture under the name Sundstrand-Sauer. 
In 1989, Sundstrand sold its interest and the company name was changed to Sauer-Sundstrand. Sauer Inc. is the holding company for all Sauer-Sundstrand activities. It went public on the New York and Frankfurt stock exchanges on May 11, 1998.
Danfoss Fluid Power
Established in 1933 by Mads Clausen as Danish Refrigeration Controls and Apparatus Manufacturer, the name changed to Danfoss in 1946. In 1964 the first Danfoss hydraulic product was developed in Nordborg, Denmark. Between 1990 and 1996, multiple acquisitions in the USA and one in Poland formed the beginning of a global enterprise. 
In 1998, Danfoss Hydraulics became an independent company under the name of Danfoss Fluid Power A/S, setting it apart from the Danfoss core business.
The merger in 2000
The Clausen and Murmann business interests grew just miles apart in Denmark and Germany. While aware of each other's business interests, they first came together in 1992 with discussions over development of a pump. What began as an agreement to cooperate on complementary products became a mutual interest in global growth and business development. 
Discussions proceeded over the years. On January 22, 2000 Jørgen Mads Clausen and Klaus Murmann signed the agreement at Glücksburg Castle in Germany. Resulting in the May 3rd, 2000, merger.
What followed was a success story of global proportion as Sauer-Danfoss continued to build its market prominence worldwide.
In July 2008, Danfoss A/S acquired more than 50 percent of the outstanding common stock of Sauer-Danfoss Inc. In November 2009, Danfoss A/S acquired the remaining shares of Sauer-Danfoss Inc. held by Sauer Holding GmbH. Bringing Danfoss' share holding in Sauer-Danfoss Inc. to approximately 76 percent.
New business structure
In July 2010, the Sauer-Danfoss business structure was adjusted, which included the creation of three new businesses under separate brands:
Turolla™ designs, manufactures, and sells open circuit gear pumps and motors 
Comatrol® designs, manufactures, and sells cartridge valves and HICs 
Schwarzmüller-Inverter™ designs, manufactures, and sells electric inverter products  

In May 2011, Sauer-Danfoss launched a fourth business under its own brand:
Valmova™ manufactures and sells directional control valves  
Comatrol, Turolla, Schwarzmüller-Inverter and Valmova are fully owned by Danfoss. However, they operate as smaller, more agile entities, and manage their own sales, production, and support organizations.
In September 2016, Danfoss acquired full ownership of White Drive Products, Inc. This acquisition solidified Danfoss as a leading provider of hydraulic motors. This led to bringing more capacity and greater innovation power to the global market. The business was integrated in Danfoss Power Solutions, already a strong force in the mobile hydraulic market. It greatly expanded our recognized expertise, strong product portfolio and overall global footprint.
Danfoss serves the mobile equipment needs of manufacturers around the world.
To best serve diverse geographic needs, we've located facilities around the world – to best serve customers at the local level. Being close to customers enables us to better understand customer needs and to respond quickly to their needs.
Danfoss Power Solutions has 20 manufacturing and engineering facilities globally. As well as sales companies and a large number of distributors across the globe.
We are where our customers are
The international nature of our business requires careful and thoughtful integration of business processes to allow for successful growth. We want to make it easy for customers to do business with us locally – anywhere in the world.
We often refer to our business as "glocal" – a global company that thinks globally and acts locally.
Businesses with separate brands
Our business structure includes three separate brands. These businesses operate as smaller, more agile entities, and manage their own individual strategy, sales, production, and support organizations. Their objective is to become the most responsive in their respective markets.
Please visit their web sites for all your enquiries: