Strengthening our business to drive sustainable growth across the globe
Because energy efficiency is at the core of our business, we are enabling the world to use less energy through our customers while reducing our own CO2 footprint and making more efficient use of energy in our buildings and factories. Our commitment to the United Nations Global Compact and our work with the Sustainable Development Goals gives us a platform to develop our sustainability activities. We continue to engage in partnerships to build a better future and add the needed speed and scale.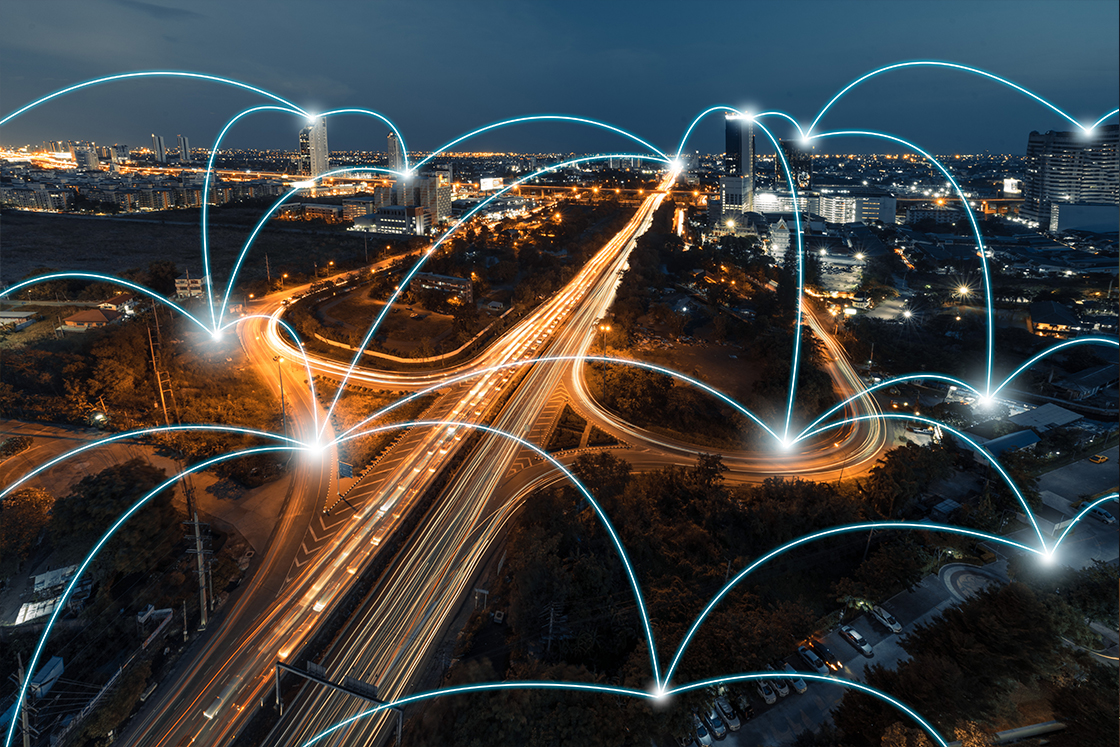 Transforming our world
We strongly believe our passion for energy efficiency and technology will help some of the world's greatest challenges. But the world is changing fast and so are our customer needs and expectations. To remain a strong partner and create sustainable results in the future, we must stay ahead of the curve.
That´s why we have identified five global Megatrends that are affecting our technologies and the way we do business. And we see many opportunities in the crossover between the Sustainable Development Goals, the Megatrends and our technologies.
Watch the video to discover which Megatrends we have identified and how they are driving innovation at Danfoss and enabling us to engineer tomorrow and build better future.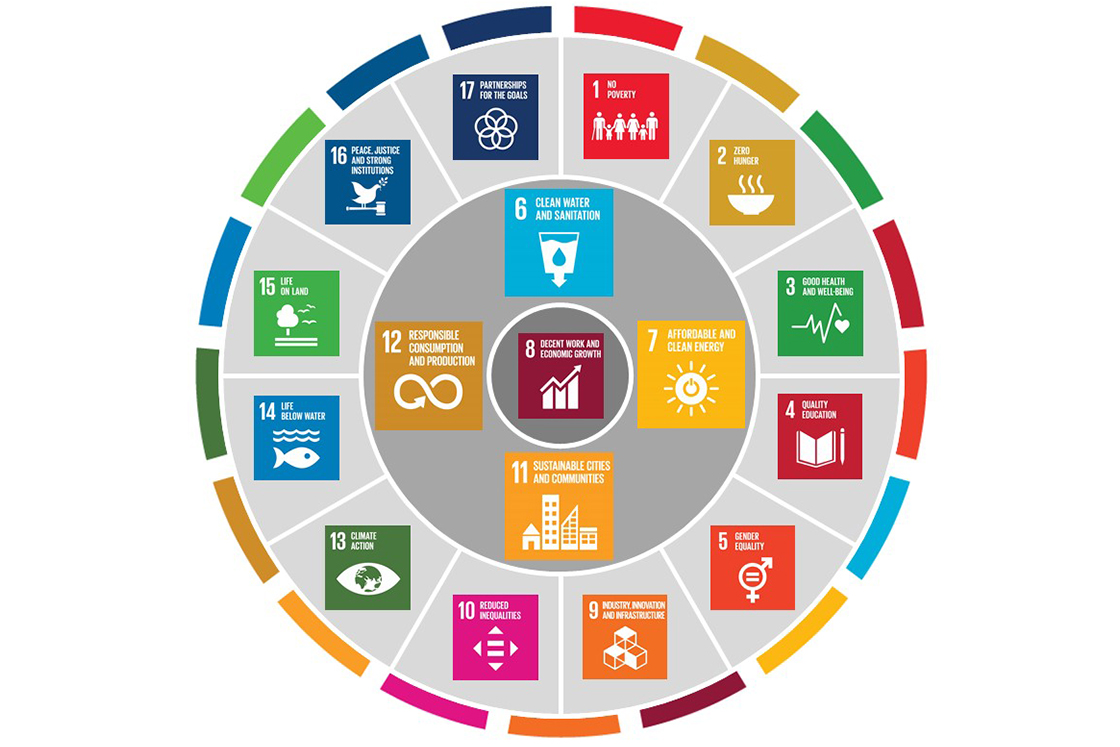 The SDGs tie it all together
The Sustainable Development Goals take a broad perspective and are relevant worldwide. We focus on how we can contribute to the Global Goals - globally and locally, commercially and politically. They fit well into our business context and, because we have a broad range of products within climate and energy, we have chosen to focus on four of the Global Goals.
Accelerating on SDGs to engineer a better future
The UN Agenda recognizes the joint efforts of all stakeholders in the pursuit of common goals. With sustainable development as a key priority for the United Nations, the creation of the 17 Sustainable Development Goals was no surprise. The SDGs shape the direction and serve as a universal communication tool to be used globally across nations and stakeholders. The private sector is called for action in addressing social, economic and environmental dimensions of sustainable development. 
Sustainability is part of our DNA and ensures our license to operate. Our work on sustainability and the Global Goals creates value directly or indirectly through our activities. Many of our products contribute to achieving the 2030 targets, but our passion for energy efficiency is most directly linked to four of the seventeen goals. That´s why SDG 6, SDG 7, SDG 11 and SDG 12 are at the center of our efforts. Plus, society benefits from us taking responsibility for vulnerable people in the labor market, for training employees or contributing to increasing the share of green energy.
SDG 6 Clean water and sanitation
Ensure availability and sustainable management of water and sanitation for all. We provide solutions for water and wastewater handling to optimize and reduce energy consumption. This leads to increased energy efficiency and lower operating costs in, for example, a wastewater treatment plant, ensuring sustainable management of water for all.
SDG 7 Affordable and clean energy
Ensure access to affordable, reliable, sustainable, and modern energy for all. Danfoss is a world leader in energy-efficient technologies. Improved energy efficiency will help us meet the growing demand for energy and ensures access to reliable and modern energy, which all can afford.
SDG 11 Sustainable cities and communities
Make cities and human settlements inclusive, safe, resilient, and sustainable. By 2030, an additional 1.5 billion people will live in our cities. We help build roads, buildings and energy systems for the world's growing cities and support progress for people, communities and businesses across the world.
SDG 12 Responsible consumption and production
Ensure sustainable consumption and production patterns. Our sustainable technologies and service concepts ensure the perfect conditions for food in temperature-controlled environments and help achieve near-zero downtime on store applications to improve food safety and reduce food loss and waste.
Today, we have innovation and technologies to help meet our climate targets and future-proof our planet. But with partnerships, we can add speed and scale. That´s why, looking forward, we aim at continuously strengthening Danfoss' engagement in Sustainable Development Goals, increasing ownership and committing to the Sustainable Development Goals in Danfoss' global organization. We are proud to be one of the few industrial companies involved in UN activities and a member of Sustainable Energy for All and UN Environment District Energy in Cities initiative.  
Explore examples of our impact on the SDGs
Energy, climate and environment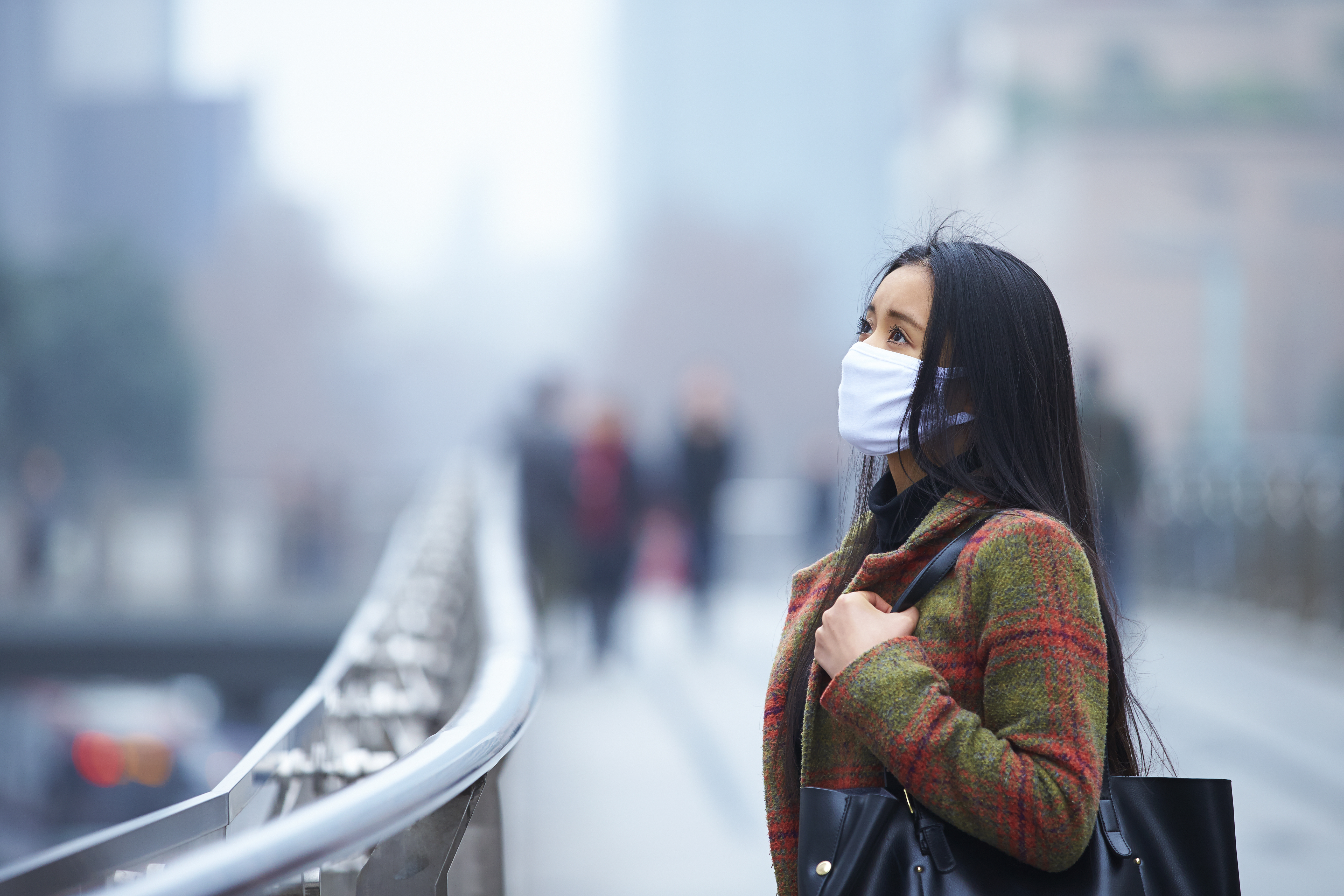 Ambitious Climate Strategy 2030
Energy productivity is key to decarbonize our economy. And at Danfoss, we take the lead when it comes to engineering talk into action. We have committed to halving the energy intensity of our operations as well as to halve the CO2 intensity of the energy used, from a 2007 baseline.
To achieve our climate targets, we have implemented measures to reduce our energy consumption and drive greener technology investments in our buildings and processes.  
Read more about energy and climate
We have a strong focus on energy savings in our 27 largest sites, which account for 84% of our total energy consumption. As of today, we have reduced the energy intensity of our operations by 43% and the CO2 intensity of the energy used by 25%. The cost savings stem from energy savings on heating, cooling, ventilation and lighting.
We are also committed to doubling our energy productivity levels by 2030 and we are well underway. We have already achieved an energy productivity improvement of 73% since 2007 and we expect to reach 100% by 2020.  
Right now, we are aiming at reducing our global consumption of both electricity and heating by at least 30% before the end of 2019, from only working with energy consumption from our building stock. We expect to reach this target within the payback time of 3 years.  
CO2 emissions  
In 2018, Danfoss emitted 264,000 tons of CO2 against 244,000 tons in the previous year. The sources were generation of electricity and heat in our own facilities as well as the purchase of electricity and heat from external sources.
In 2018, the CO2 intensity of the energy used remained unchanged from 2017 at 43 tons CO2/EURm equal to a reduction of 25 percent from 2007. The CO2 intensity in 2018 is impacted by increasing electricity consumption in countries with high carbon intensity in the electricity supply. In 2018, customer demand grew faster for products produced in factories depending on a more CO2- intense electricity supply. We remain committed to the 50 percent reduction target by 2030 percent is expected to be saved.
Renewable energy in India
The wind and sun together cover 60 percent of the power needed by Danfoss in Chennai, India. The factory has solar cells installed supplying 14 percent of the factory's annual power needs. And now, wind supplies another 46 percent of the power needed to keep the factory running.  
That's the result after the factory signed an agreement with a private wind-power company. In the area where the wind turbines are located, the wind blows enough to supply Danfoss' factory in Chennai with electric power for roughly eight months a year. This means that the Chennai factory can substantially cut its use of electricity generated by traditional powerplants, which burn fossil fuels such as coal, oil or diesel. The amount of fossil fuel, which Danfoss saves thanks to the agreement, equals 157 tanker trucks worth of gasoline. That's 5,100 tons of CO2 saved.  
The factory in Chennai is Platinum LEED certified. LEED is short for Leadership in Energy and Environmental Design, which is one of the most widely used green building-rating systems.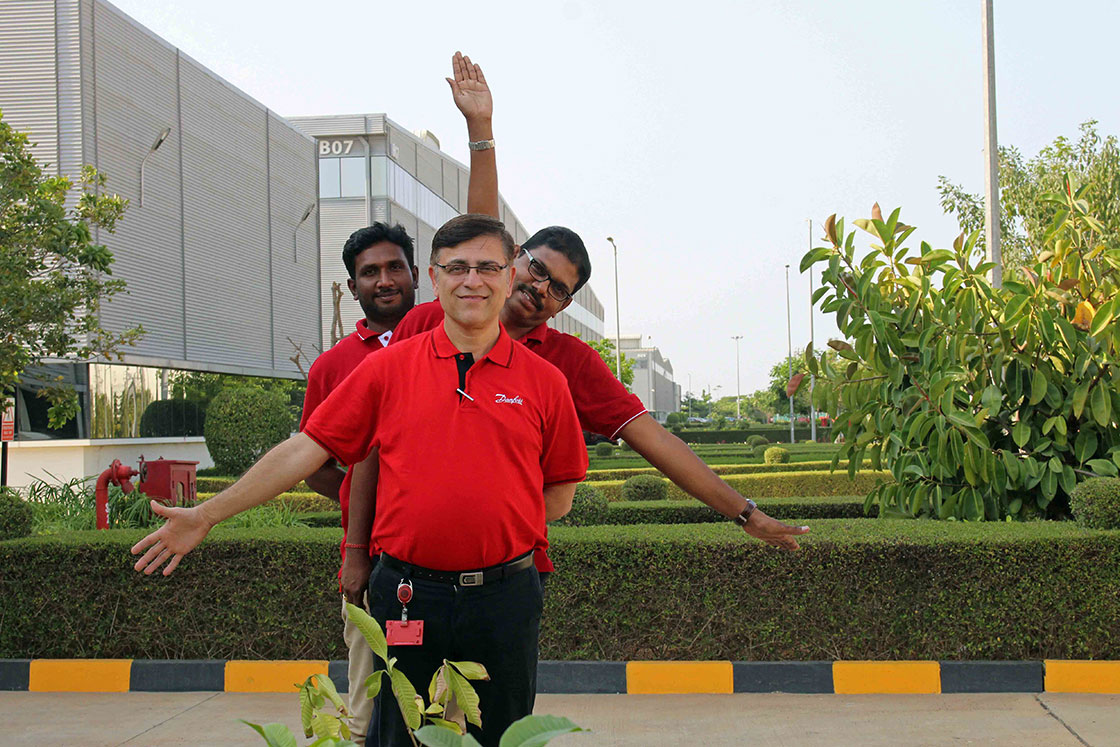 Safety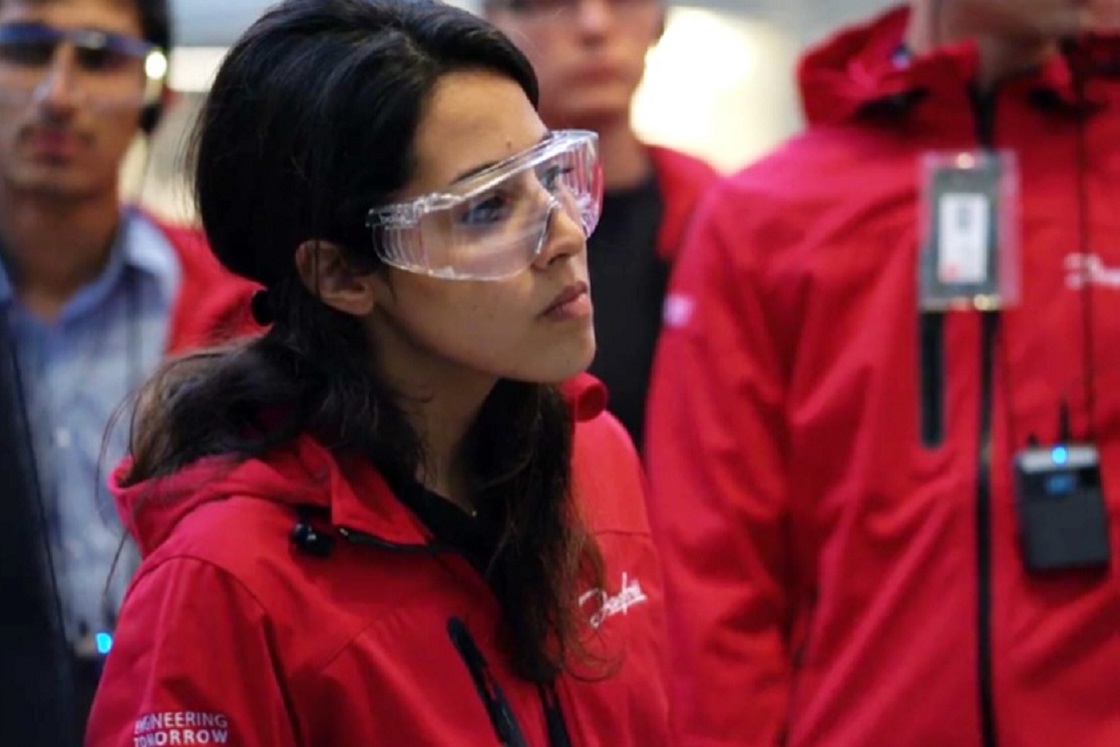 Improving safety is a top priority for Danfoss
"Safety First!" is our systematic approach to a safe workplace. Focus is on clear, aligned procedures and processes to ensure a safe working environment and avoiding accidents across all sites. Whether we are doing outdoor maintenance, gardening or entering the shop floor in any of our factories worldwide – safety shoes and safety glass are mandatory for everyone.
We assess our safety performance by tracking lost time injury frequency (LTIF). We ended the year at 2.8, which means there were 2.8 lost time injuries for every million hours worked. We aim to be amongst the global leaders when it comes to safety and have set an ambitious goal of halving LTIF by the end of 2019, from a 2017 baseline.  
Read more about how we monitor our safety performance
We are continuously aligning policies, internal standards as well as the Environment, Health & Safety (EHS) organization to build a resilient and ambitious model. We are able to drive significant improvement in all areas, while reducing costs. In 2018, shared processes within the management of environment, health and safety has been developed to ensure consistency.
Halving the LTIF
To achieve the ambitious target of halving the global LTIF in only two years, priorities focus on enhanced safety processes and tools. Danfoss' One EHS Steering Committee has identified a set of requirements to form the building blocks for a future EHS toolbox.
In 2018, further programs focusing on hand & finger injuries, trips & slips, and machine safety were developed and launched. In 2019, programs for safety leadership, powered industrial vehicles, general safety awareness and management of changes to production processes and equipment will be developed and implemented.
Global incident management
In 2018, Danfoss implemented a Global Incident Management System – called GIMS in all factories around the world. This risk and incident management software solution with focus on environment, health and safety is used for reporting and assessing incidents, tracking actions and analyzing trends using a common approach.
Safety campaign in Danfoss Drives
"StaySafe@Danfoss. We care about you – and we want you to be safe". That was the key message in a safety campaign run in 2018 at Danfoss Drives' factories in Vaasa, Finland, and Graasten, Denmark. The campaign emphasizes the importance of everyone to be safe – always.
Throughout the campaign, employees, management, and safety staff were actively involved in various activities, while conveying key messages to increase safety awareness and what to do to prevent future incidents. The campaign was spiced up with posters, banners, badges and small candy boxes with the campaign slogan. The campaign was kicked off by management handing out reflective vests and headlights to wear if walking or biking to work.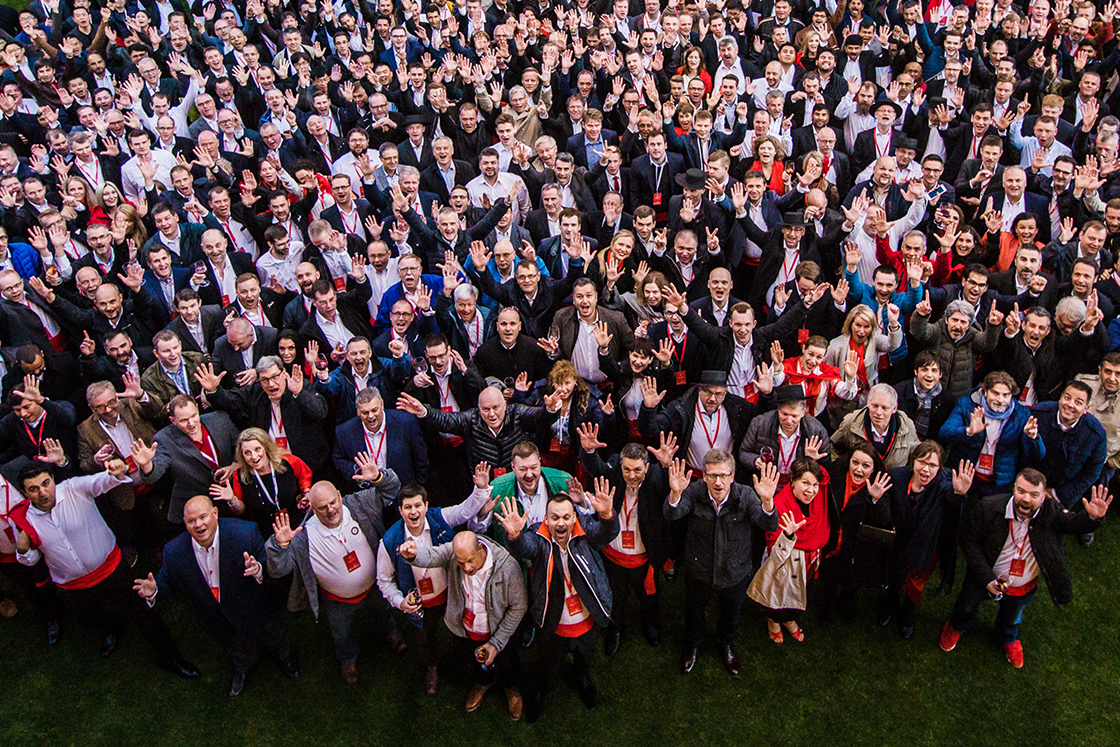 Taking ethics to the next level
Danfoss' Ethics Handbook define rules and guidance on our employees' behavior on ethical and human rights issues. This handbook, as well as our other compliance programs continues to get updated with the newest legislation and stakeholder expectations.
In 2018, as part of our commitment to live up to the UN Guiding Principles for Human Rights, Danfoss deployed processes for human rights due diligence in several countries. Building capacity and training local management in human rights due diligence and handling of human rights aspects, create strong ownership at local level. Based on this, we have implemented a thorough process where human rights issues are identified, assessed, prioritized and mitigated.
Read more about the most salient human rights
Regulation like the UK Modern Slavery Act and California Transparency Act require Danfoss to prevent and handle issues like forced labor. We report which of the human rights are most salient to us; meaning which of the rights could be most severely impacted by the operation of Danfoss. The following section shows which human rights are most salient to Danfoss, providing examples of what the salient rights could entail and how we mitigate them. 
Right to life 
Few Danfoss products are so-called 'dual use' products, which are subject to export control regulations. The issue is that the products potentially can be built into military equipment or surveillance technologies.
We mitigate by ensuring that all Danfoss companies live up to legislation and internal rules on export control. To further strengthen this, Danfoss has implemented training programs for relevant parts of the organization, especially sales people. 
Right to land, right to adequate standard of living 
Danfoss is present in countries where relocation of people can take place to provide land for industrial use. If local people are not adequately compensated, they do not only lose housing, but also their livelihood (land for farming).
We mitigate by ensuring that land management is part of Danfoss' due diligence process on human rights in countries where this is the case. Action plans are issued to establish a process for ensuring early awareness and action. 
Right to freedom from forced labor
International research shows that forced labor can be an issue in industries where low- or unskilled workers seek employment; e.g. cleaning, catering, construction, clothing and transport. Furthermore, recruitment is a high-risk area for forced labor because of fees in the hiring process.
We mitigate this by ensuring that our Code of Conduct for Suppliers reflect specific requirements for avoiding forced labor and by ensuring that action plans on forced labor issues are part of our due diligence program. 
Right to freedom from discrimination 
Discrimination due to ethnicity, caste, gender, sexual minorities etc. can be a problem in some of the countries where we operate.
To mitigate this, we ensure that in countries where discrimination is the case, action plans to address the specific issues are made. Examples include building awareness and establishing processes to avoid discrimination. 
Right to health 
A safe workplace is fundamental for ensuring the right to health.
As safety is a key priority to Danfoss, all factories are covered by our Safety First! program.
Right to fair working conditions, including leisure time
Excessive working hours can challenge health, safety and family life. During peak seasons, a few Danfoss factories experience a high number of working hours.
Our mitigation activities include the implementation of local action plans to reduce overtime when excessive hours are experienced.
Read more about ethics and human rights
We aim at employing a diverse workforce that reflects society in terms of culture, nationality, gender and age. In 2018, colleagues from more than 100 different nationalities worked together at Danfoss. Because we believe diverse teams drive innovation and better results, we put focus on diversity, not only during recruitment processes, but also when we bring colleagues together to take on a new project. We take pride in creating an inclusive working environment that embraces diverse backgrounds, skills and perspectives.  
The target has been to increase the percentage of female managers to 20 percent by 2017 from 18 percent in 2014. In 2018, the percentage of female managers was 19 percent, which is the same as in 2017. We recognize that we need to make further steps and are still aiming for the 20 percent ratio. In 2019, the target will be reviewed.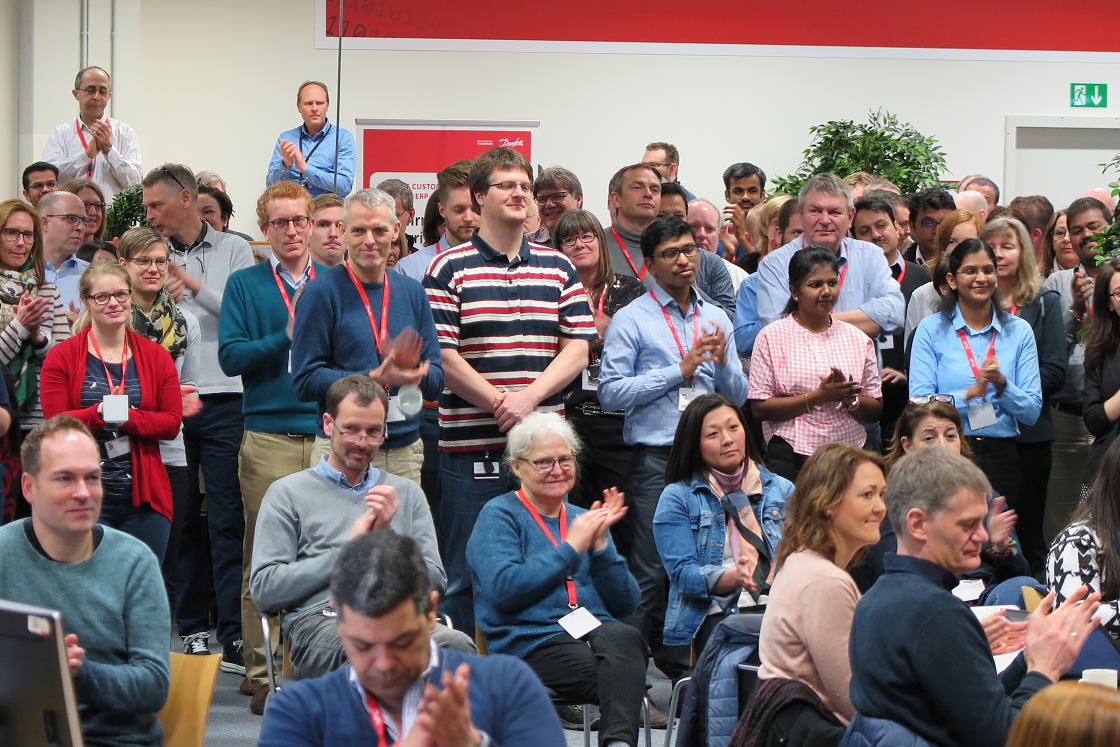 Read more about diversity
Gender composition in Board of Directors
Section 99b of the Danish Financial Statements Act (FSA) requires that corporate entities of a certain size and type report on the gender composition in management. Danfoss aims at a gender composition in the Group's Board of Directors, which reflects that of the rest of the Group, and has a target of having at least one female member of the Board of Directors, who is elected at the Annual General Meeting (AGM). Danfoss meets this target. In 2018, the Board of Directors had three female members, one AGM-elected and two employee-elected. Furthermore, the Board terms of professional skills, nationality and age.
Gender composition targets similar to that of the Board of Directors have been implemented in the relevant subsidiaries of a certain size and type. Danfoss meets the gender composition target for the Board of Directors of Danfoss Power Solutions ApS, but not of Danfoss Power Electronics A/S (Danfoss Drives), Danfoss International A/S and Sondex A/S, as the composition of the boards did not change during the year. However, Danfoss Drives has a female board member elected by the employees. In these relevant subsidiaries, the gender composition target for the Board of Directors is expected to be met in 2021.
Diverse teams deliver improved results
Our high-performing, diverse and engaged teams are the foundation for achieving our ambitions to significantly grow and develop Danfoss.
We have a bold ambition to implement our new common One ERP platform as quickly as possible. This requires a diverse team with a broad variety of competencies from different parts of the organization to deliver the right solutions.
More than 200 experts with different know-how, experiences and skills have been brought together under one roof in Flensburg, Germany, to work on Danfoss' One ERP project, which will become the backbone of Danfoss' digital transformation. In addition to bringing a crucial package of competencies to the project, the participants can also enjoy being part of a team, which consists of 25 different nationalities, representing a wide scale of ethnical and cultural backgrounds, different educational backgrounds and very different career paths.
By using each other's experiences and strengths, the team will ensure that customers, suppliers and colleagues will be able to benefit from Danfoss having a common One ERP system. It's all about the people and high-performing diverse teams.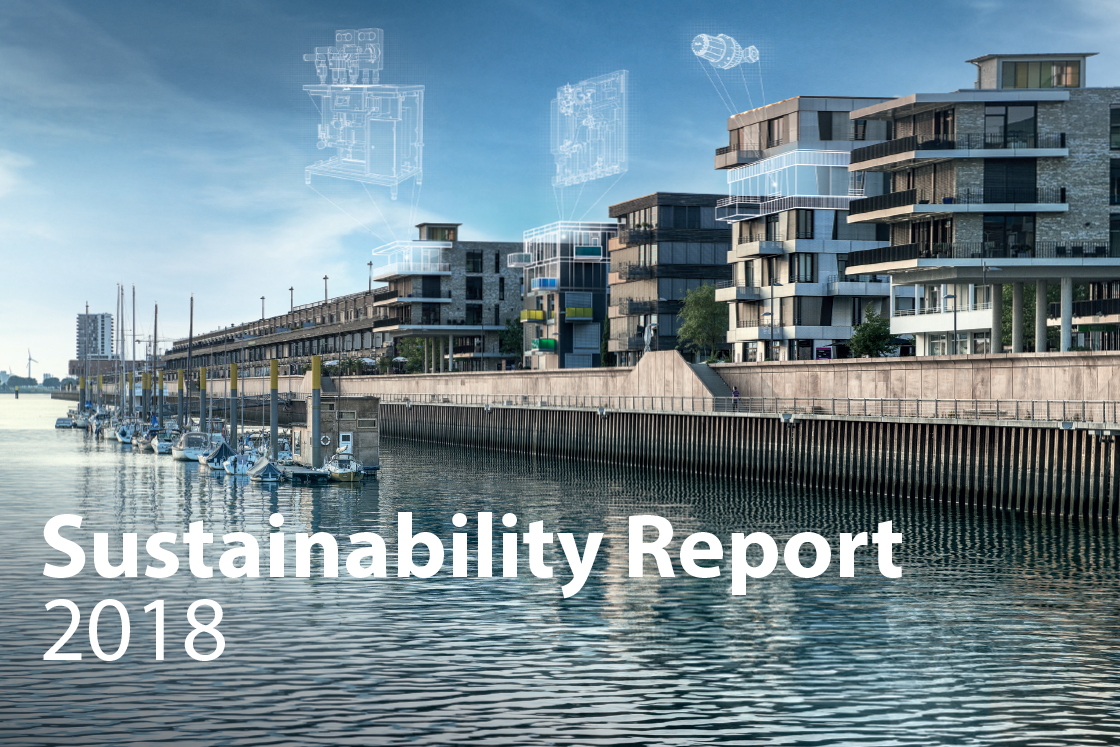 Sustainability report 2018
Read and download a full version of Sustainability Report 2018 and learn more about our sustainability goals and achievements.