A more circular Danfoss
As the economy continues to grow with rapid urbanization as one driver, there is a growing demand for more products, which, in turn, means more raw materials need to be extracted, and more waste is produced. For Danfoss, this translates into more pressure in terms of how we source our materials.
We strive to deliver the best circular solutions on the market by developing innovative circular business models with our customers and suppliers.
Our commitment to a circularity framework is reflected across Danfoss' activities, including how we:
Assess and improve reusing and recycling materials across the entire value chain
Take responsibility for the entire life cycle of our product
Design our products with sustainable end-of-life in mind
Our circularity targets for 2030:
More than 80% of newly developed products are covered by the circularity approach
Circularity collaborations with more than 80% of top-25 customers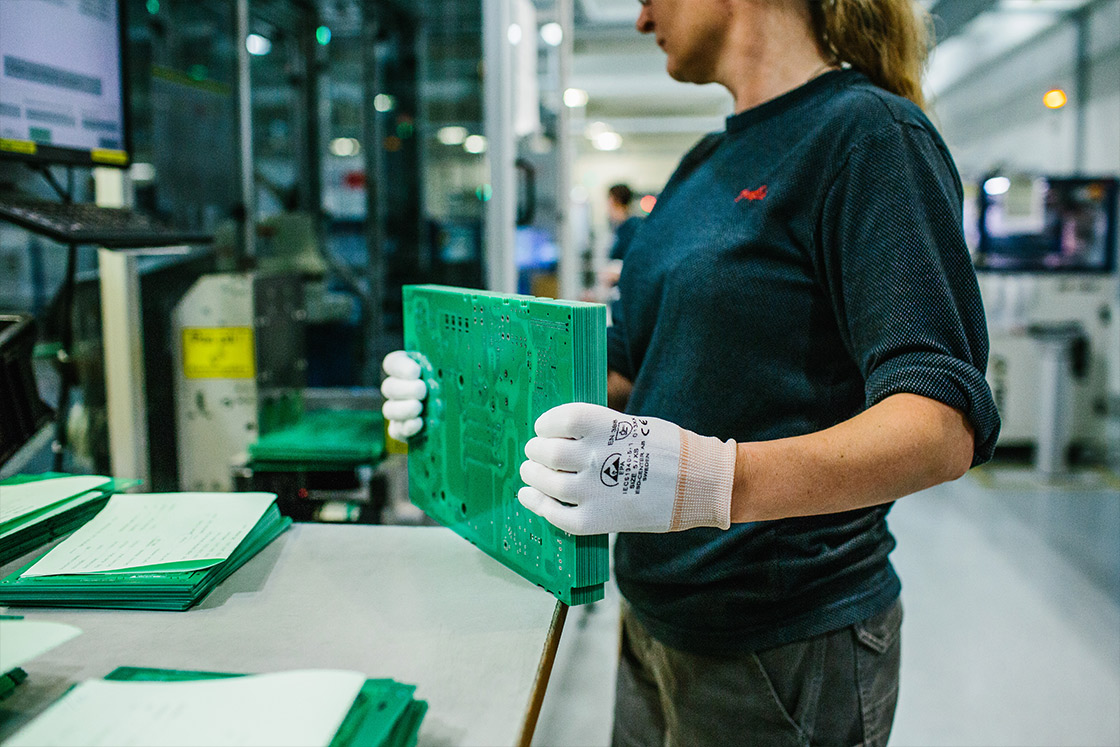 Environmental footprint of our products
Life-cycle thinking has been integrated into our products and process development for years, and now we are focusing our efforts on the life-cycle assessment (LCA) methodology, which is the analysis of the potential environmental impact of a product's lifecycle. This serves as a foundation for developing Environmental Product Declarations (EPDs) for our products.
In 2021, Danfoss implemented tools, processes, and methodologies for performing products' life-cycle assessments. We ran pilot projects, e.g., with frequency converters and valves, to develop our approach, setup, resources, and knowledge.
In 2022, we will deploy and build capacity to respond to increasing customer requests in this area and help our customers achieve their environmental targets. Many LCA projects have been initiated across the organization to support our commitment to developing circular products.
Collaboration with customers
Keeping components and materials in use as long as possible helps lessen the impact on the environment and secures material efficiency. We're able to offer our customers refurbished parts through a service-exchange spare part solution. The solution helps customers' operations run and avoids significant delays.
For example, our high-pressure pumps are made of high-quality stainless steel, very heavy to move, and expensive to produce. But their parts can be given a second life. When we receive a pump for renovation, we refurbish parts, replace those that are worn out, test for full functionality, and grant a new warranty period to the customer.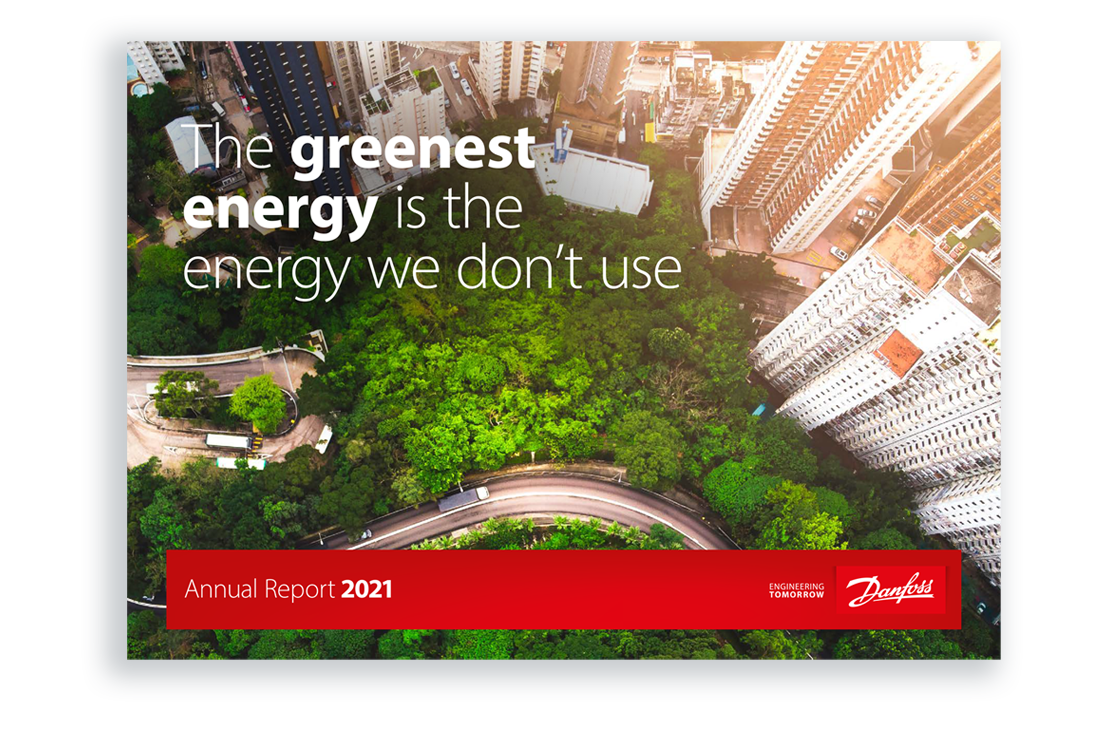 Annual report 2021
For the financial year 2021, we are taking a new step in our reporting by combining financial, sustainability, and corporate governance in a single publication. This gives our stakeholders a holistic view of Danfoss' business, value drivers, strategy, governance, and performance.