People, health and safety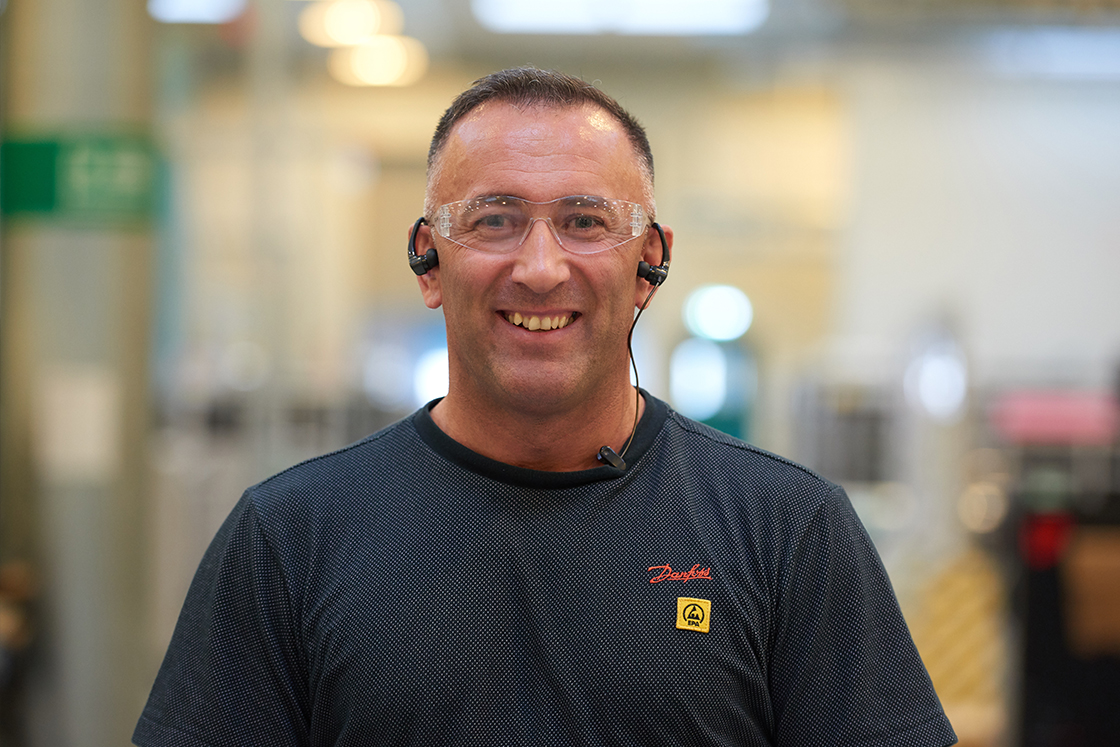 Safety First!
We take care of our people and it is a top priority to improve the health and safety of our employees. Danfoss' global "Safety First!" program established in 2015 is our systematic approach to a safe workplace. Focus is on clear, aligned procedures and processes to ensure a safe working environment and prevent accidents across all Danfoss sites. The program enhances the focus on safety for all Danfoss employees, visitors, and all other people working within or for Danfoss.
Safety shoes and safety glasses are mandatory for anyone entering the shop floor in any Danfoss factory worldwide or even performing gardening or outdoor maintenance work. Hearing protection is also mandatory for employees working with machines with high noise levels and safe walkways have been identified and marked in all factories.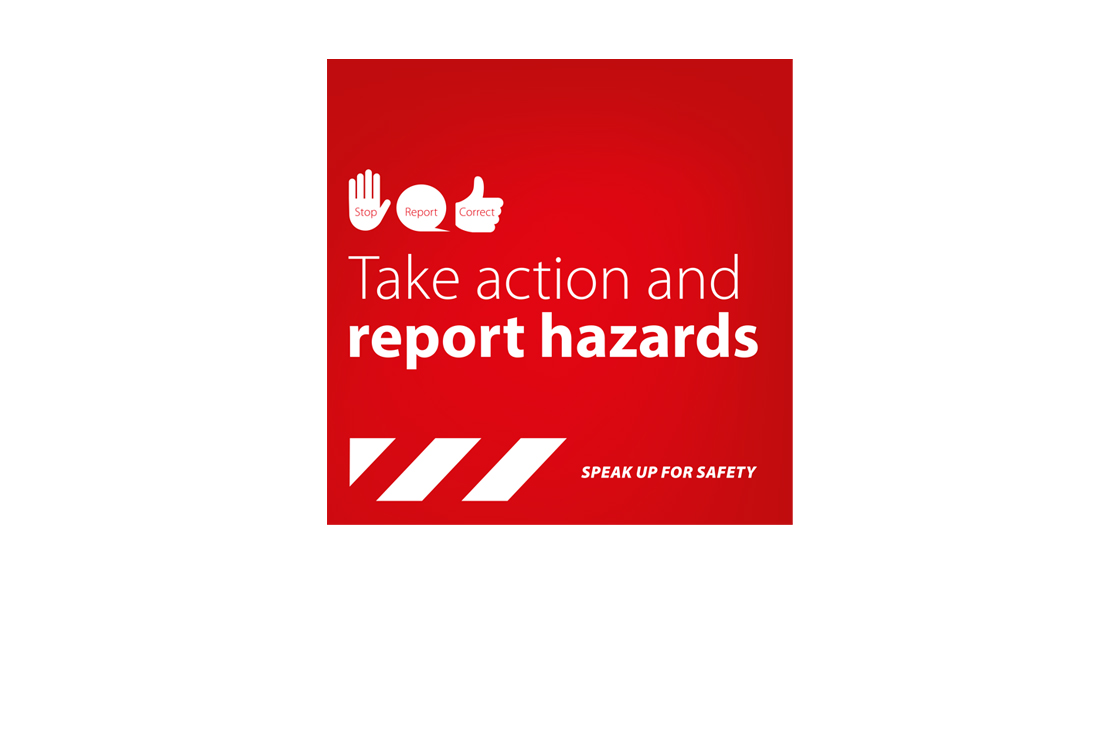 Safety campaign in Danfoss
To support the target of halving the LTIF in two years, a global campaign put focus on potential hazards. Potential hazards are accidents just waiting to happen and in this safety mindset campaign, we encourage everyone to take an active part and speak up when they observe a hazard, or someone is at risk of being harmed.
When properly identified, reported and corrected, potential hazards are prevented from happening. We teach our employees to never ignore a hazard by saying to themselves that someone else will fix it. If an employee sees a hazard – he or she must do something about it.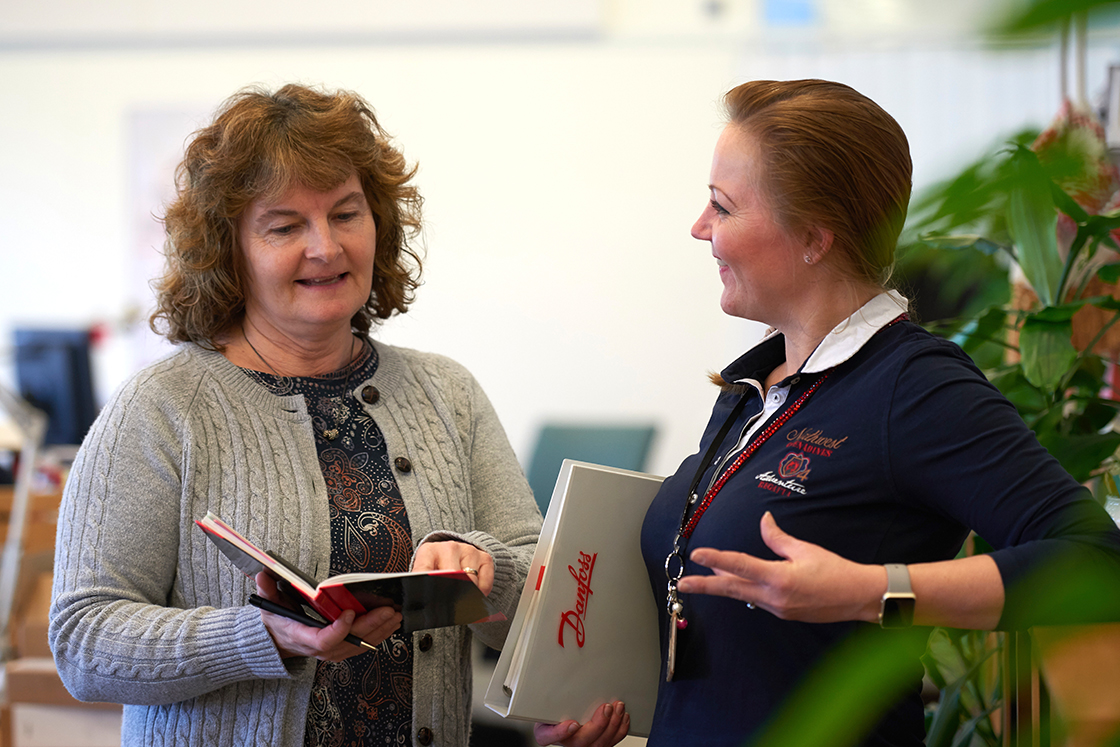 Employee health and wellbeing
The health and well-being of our employees is important to ensure a good work-life balance and high productivity. Danfoss strives to have a culture where employees develop and thrive in all work-related relationships. It is required that all employees should be able to reasonably balance professional demands and personal resources to prevent long-term stress, and experience that efficiency and well-being go hand in hand.
We want our employees to stay mentally fit. In Danfoss we support culture, where well-being and the prevention of stress are considered a task to be mutually solved by managers and employees, which is handled through an open dialogue.
Our global Medical Health Center advises our employees on travel medicine, vaccination programs and general health issues. The Medical Health staff – consisting of a company doctor, nurses and consultants – support our operations and supervise the security and emergency response teams at our locations.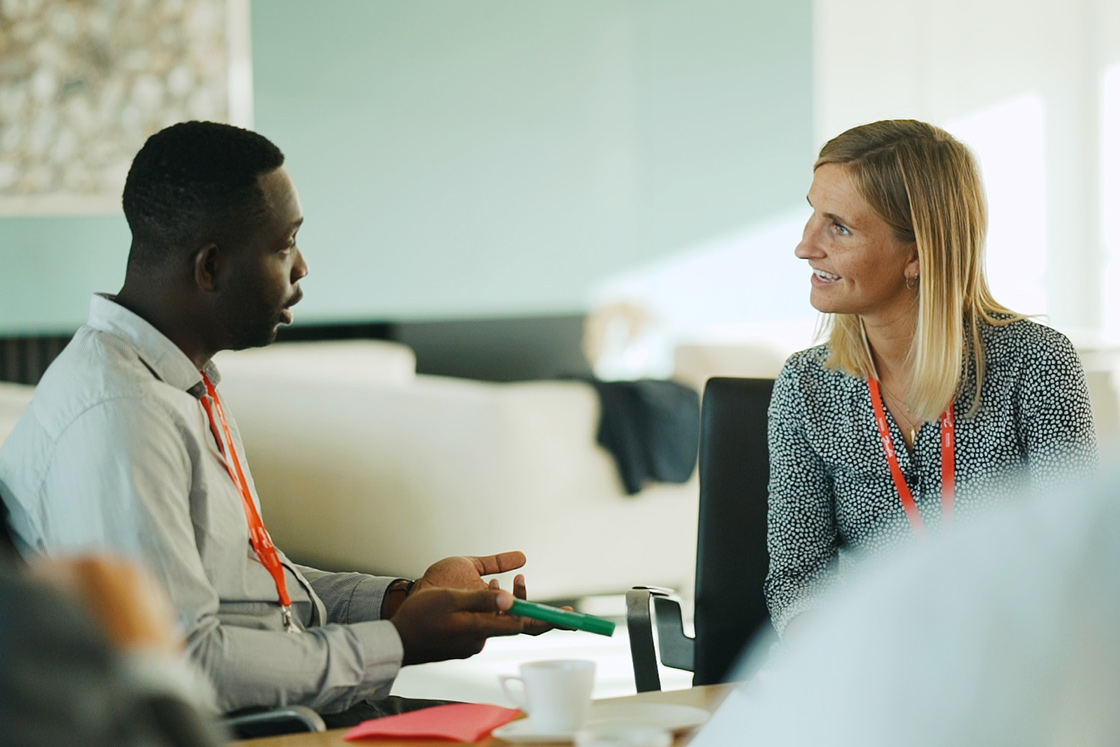 Diversity
We believe that the diversity of our employees is a competitive advantage because of the creativity, innovation, and local customer understanding it nurtures. When recruiting a new employee, the objective is to identify at least three qualified candidates who represent diversity in terms of culture, nationality, gender and age. If two or more candidates are equally qualified, Danfoss will aim towards diversity in the workplace in the final selection process.
Diverse teams deliver improved results
Our high-performing, diverse and engaged teams are the foundation for achieving our ambitions to significantly grow and develop Danfoss.
We have a bold ambition to implement our new common One ERP platform as quickly as possible. This requires a diverse team with a broad variety of competencies from different parts of the organization to deliver the right solutions.
More than 200 experts with different know-how, experiences and skills have been brought together under one roof in Flensburg, Germany, to work on Danfoss' One ERP project, which will become the backbone of Danfoss' digital transformation. In addition to bringing a crucial package of competencies to the project, the participants can also enjoy being part of a team, which consists of 25 different nationalities, representing a wide scale of ethnical and cultural backgrounds, different educational backgrounds and very different career paths.
By using each other's experiences and strengths, the team will ensure that customers, suppliers and colleagues will be able to benefit from Danfoss having a common One ERP system. It's all about the people and high-performing diverse teams.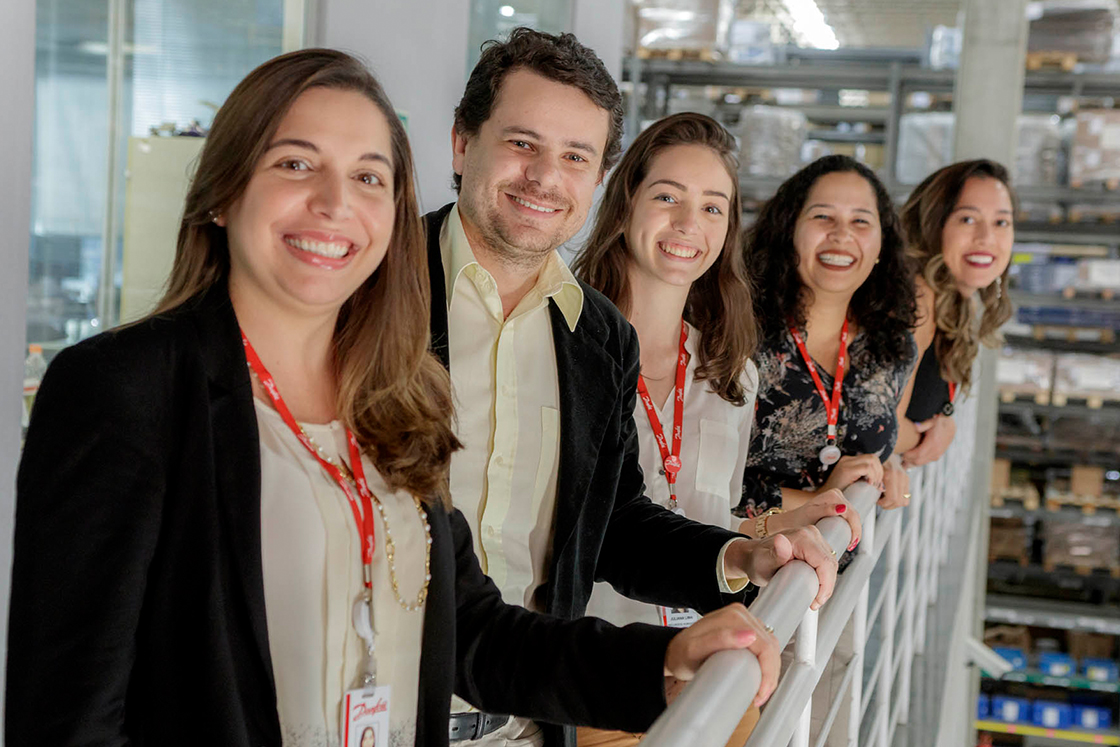 Employee and talent development
It takes great leadership to attract and develop talents and create a great performance culture. Leadership is one of the most important enablers for achieving our long-term goals and to be successful, people managers must understand the strategy and the role they play in making it happen. We invest in our people managers and regularly ask our employees how their immediate manager is leading performance. The feedback helps us spot what works well and where improvements are needed to continue to have a strong performance culture.
We want to attract the most skilled talents to Danfoss. Through cooperation with many universities worldwide, we get in touch, learn from each other and discuss our sustainable growth journey.
There is no better way to kickstart a career than by being part of our two-year development program as a postgraduate. The participants can look forward to working across our global organization to learn from colleagues with different skills and cultures. Along the way, they build a network, which can benefit them throughout their career.