A passion for optimization
Experience the satisfaction that comes from manufacturing and delivering infrastructure, food, energy, and climate solutions to people all over the world. As part of our Supply Chain team, you'll secure and improve our procurement, manufacturing and general supply chain activities for any one of our many business areas.
As an expert in manufacturing, your focus will be on lean manufacturing. As an expert in procurement, your focus will be on assuring delivery from our suppliers at the right time, in the right quality, and at the right cost. As an expert in logistics, your focus will be on coordinating the goods flow in the end-to-end supply chain. All while complying to the TS quality management standards.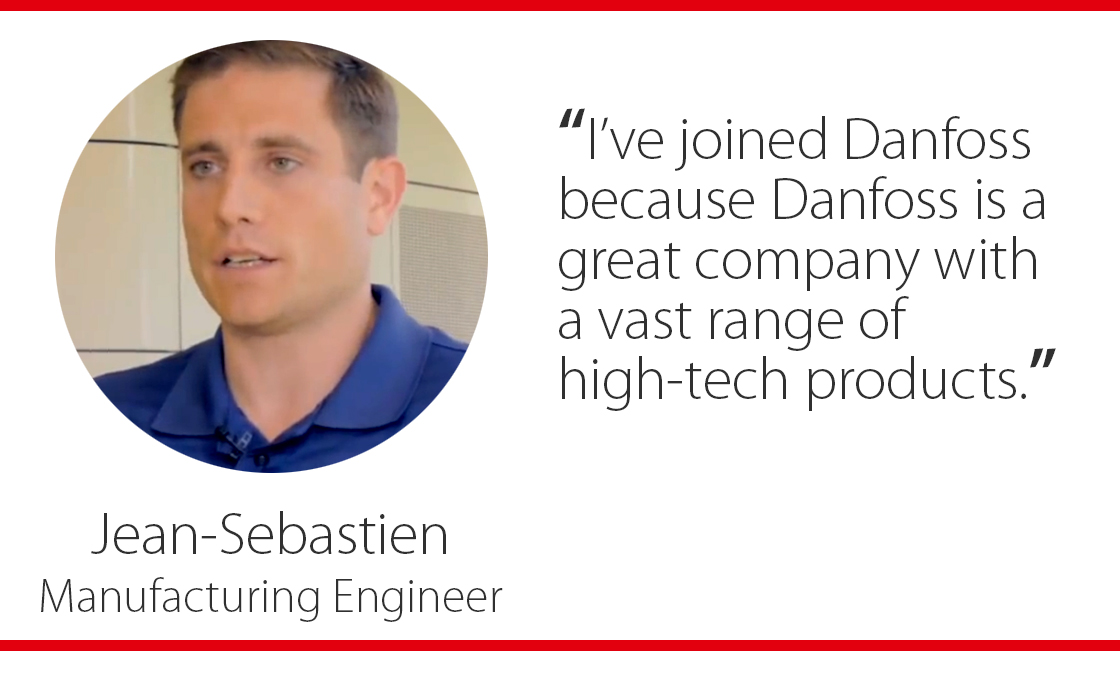 Jean-Sebastien, Supply Chain Engineer
Jean-Sebastien supports the team by turning innovative ideas into final products for our customers. He creates the environment where these new, energy-efficient products can be realized.