Meet the people that create our culture
Are you curious to get to know us better? Then you have to meet the people in our teams from around the world! In the stories below, you will meet employees from different business areas and hear about how they create an impact every day with Danfoss. Discover why they joined the company, what they enjoy about their jobs, and how they take action for tomorrow, today.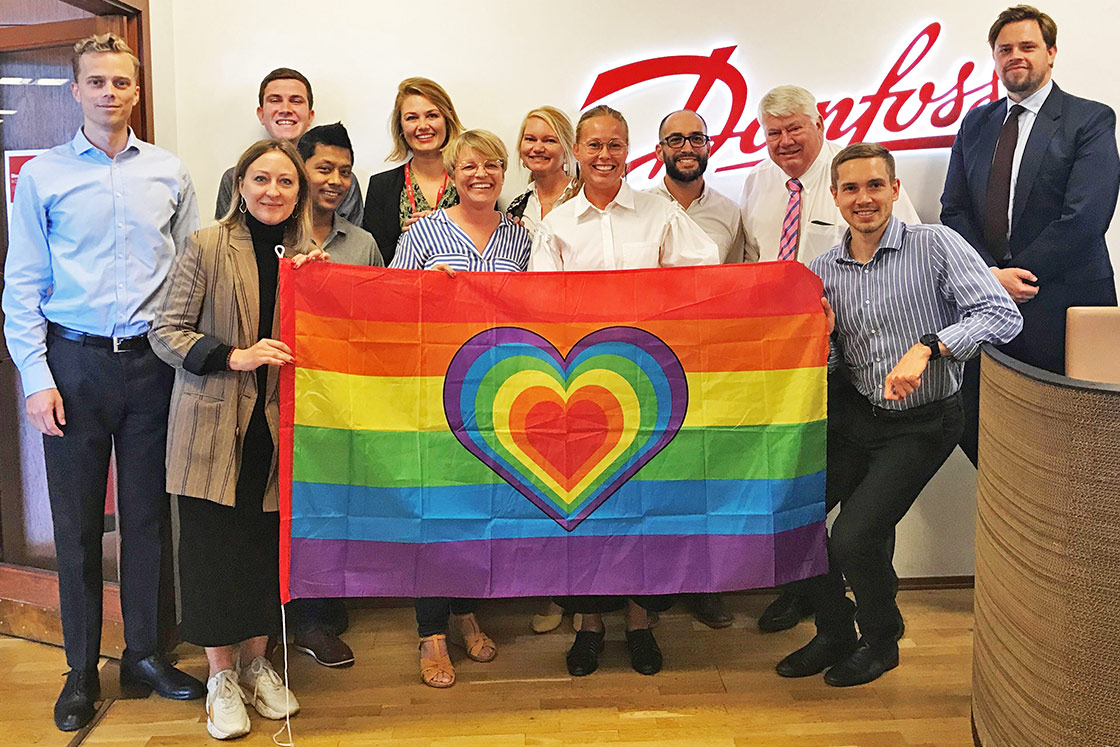 We take pride in our people
We want to provide a work environment where everyone feels safe and respected, no matter who they are. In 2019, we hoisted the rainbow-colored flag at the headquarters in Nordborg for the first time and started our journey of celebrating diversity even more. During the Danish Pride Week, we decorated the headquarters and our Copenhagen offices in bright colors.
To us, the flag is a symbol of welcoming everyone, celebrating and committing to diversity.
Diverse teams deliver stronger performance, innovation and results
Challenging journeys demand diverse teams. In Danfoss, we are on a digital journey that involves going from several ERP systems to one common IT platform across Danfoss. It is a major task that influences the entire business, and it requires a high-performing, diverse team with a broad variety of competencies from very different parts of the organization.
More than 200 experts with different experiences and skills have been brought together under one roof in Flensburg, Germany, to work on Danfoss' One ERP project. In addition to bringing a crucial package of competencies to the project, the participants also enjoy being part of a team, which consists of 25 different nationalities, representing a wide scale of ethnical, cultural, and educational backgrounds, as well as very different career paths.
Celebrating International Women's Day
In Danfoss, we want to increase the percentage of female managers from 18 percent in 2014 to 20 percent by 2020. In March 2019, we celebrated the International Women's Day in six Danfoss Drives sites in US, Finland, Denmark, Germany, China, and India to focus on how the future can become more gender balanced.