Fine-tune steering performance
The ability to customize a machine's steering ratio gives operators added precision while keeping them in ultimate control. At Danfoss, we call this dynamic steering ratio adjustment "quick steering."
Together with the PVED-CLS digital actuator and SASA steering sensor, the Danfoss OSPE or EHi steering valves enable you to fine-tune steering performance. The PVED-CLS actuator incorporates steering software that has been optimized for machines used in agriculture and construction, while the SASA steering sensor is used to detect the absolute position and speed of the steering wheel.
With this system, you can adjust the number of times the steering wheel is turned to adapt steering performance to suit specific working requirements or on-road driving conditions: two turns lock-to-lock for accurate, high-speed driving, and seven turns lock-to-lock for precise, stand-still or slow speed maneuverability.
It's also possible to adjust the steering ratio automatically, dependent on the speed of the vehicle. The result is a no-compromise solution that not only provides additional flexibility in vehicle system design, but also helps reduce work-related fatigue to improve operator productivity.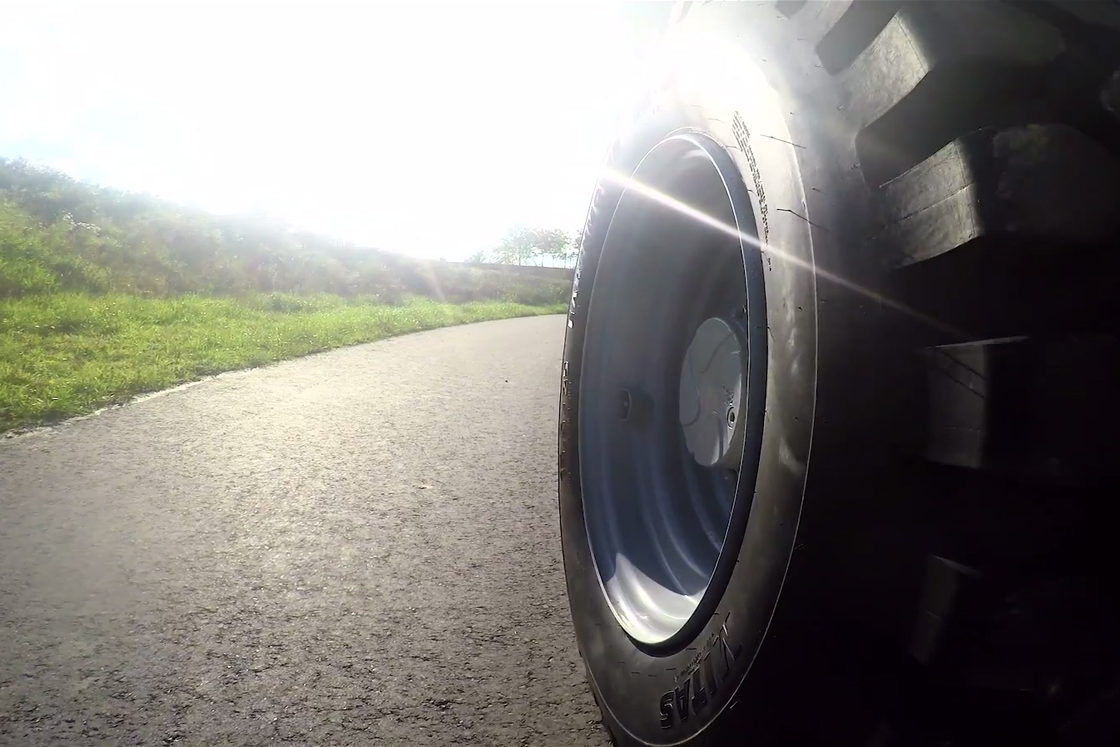 Quick steering
When operating a mobile machine such as a tractor, wheel loader, or telehandler, steering during work functions requires precise maneuvering.
Four-wheel steering

Four-wheel steering is one example of how Danfoss is at the forefront of machine versatility. This helps customers getting the most out of their equipment. This electrohydraulic steering system allows operators to manually adjust the steering mode. This allows to best match machine performance to the task at hand.