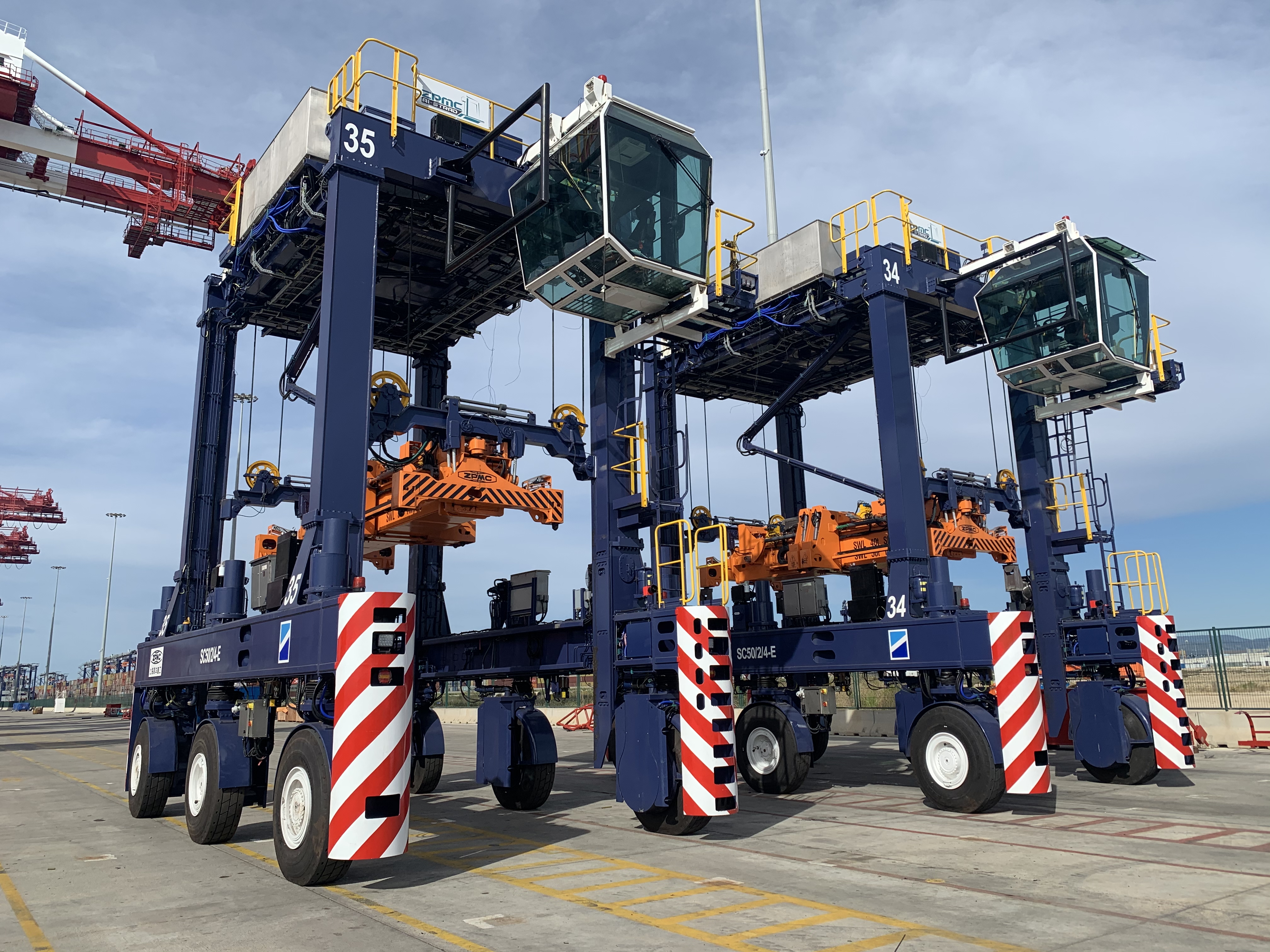 Electrifying machinery to make ports more sustainable
The electrification and automation of ports are receiving significant attention globally, with the majority of the largest ports in the world preparing or already implementing ambitious programs. However, for ports to realize global net-zero targets and achieve carbon neutrality, manufacturers of port equipment and ports themselves must accelerate the introduction of these technologies.
Shanghai Zhenhua Heavy Industries Co., Ltd. (ZPMC) is one of the largest port machinery manufacturers in the world. The company has a strong track record, successfully building the largest single automatic wharf in the world and China's first fully automatic wharf. With the confidence and ambition to lead global market trends and accelerate electrification, ZPMC has developed a multitude of hybrid and fully electric port machinery.
One such product in ZPMC's portfolio is electrified straddle carriers, which are already in operation at the Port of Barcelona in Spain and South Africa's Durban Port. Due to our complete range of electrification products and rich market experience, ZPMC asked us to assist in developing these electric straddle carries by providing our hybrid system.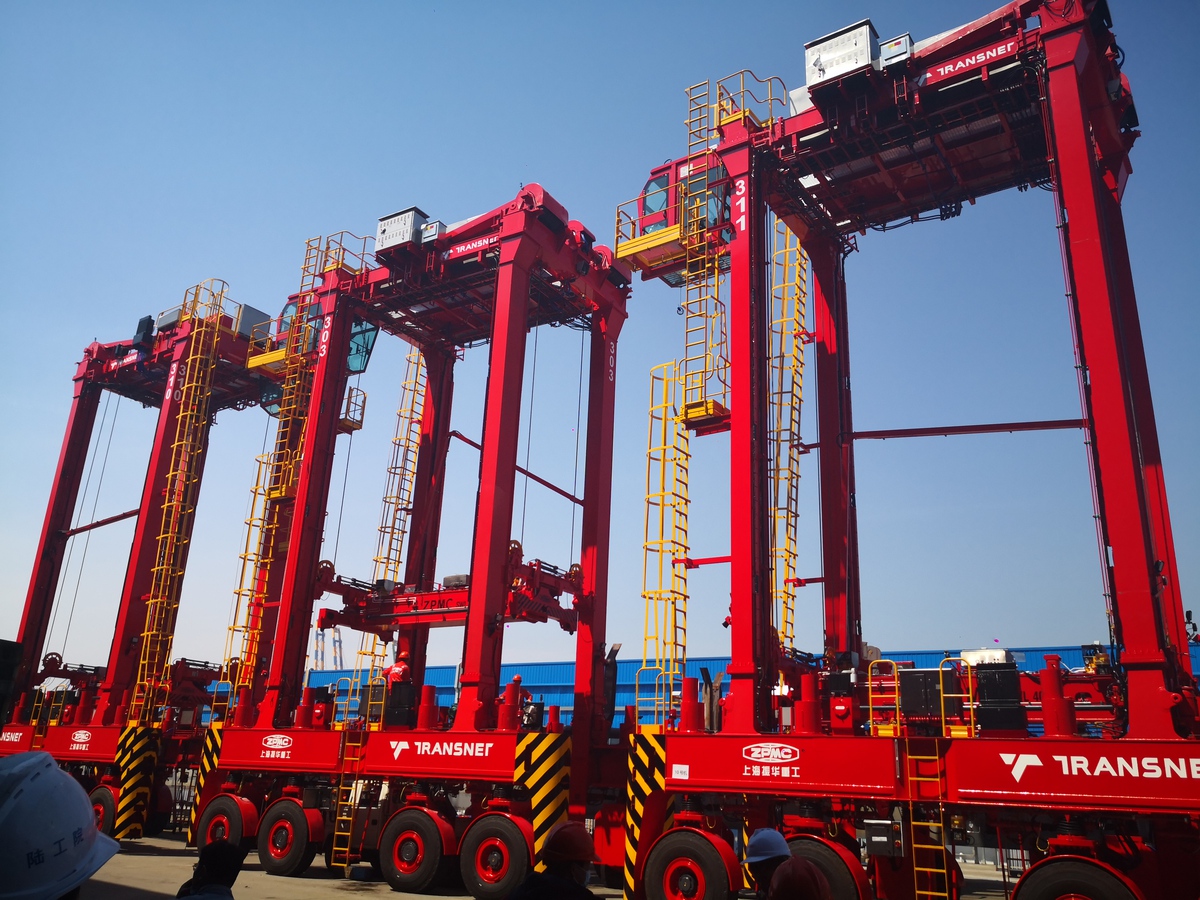 Breaking into the global marketplace
The projects in Spain and South Africa represent ZPMC's first entry into the global market, making their successful delivery significantly important as the company looks to build benchmarking and enhance its international reputation.
We fully supported the delivery of the straddle carriers to the two ports, customizing our solution and optimizing system performance to meet ZPMC's requirements. We also faced other challenges, including machine size limitations and ensuring that the straddle carriers met fuel-saving and emission reduction requirements.
Innovative technology unlocks space and weight savings
Our team based in China worked closely with ZPMC to ensure we delivered the best complete system solution to meet the needs of straddle carrier operators. Our hybrid Editron system comprises a generator, two generator inverters, one hoist motor and a hoist inverter featuring customized lift-safety control logic. The system also features four gantry traction motors and four traction inverters, with a customized structure that perfectly matches the wheel reducer.
The system's fully water-cooled components feature synchronous reluctance assisted permanent magnet technology. This has helped ZPMC save over two-thirds in weight and installation space compared to other similar-sized systems available on today's market and helped control the height of the upper platform of the straddle carriers. Additionally, our Editron generator and generator inverters can run in a unique DC-voltage control mode instead of the traditional torque control mode. This controls the over 400kw diesel-generator system and helps to stabilize the output DC power with dynamic engine speed and time-varying load cycle without the need for a power storage device.
Successful delivery and impressive performance
22 of the hybrid straddle carriers are currently operating at Durban Port, with two further functioning at the Port of Barcelona. Each straddle carrier has averaged more than 2000 operational hours between May and December 2021.
Commenting on the successful delivery of the straddle carriers, our head of sales for China Chao Wang said:
"Our strong partnership with ZPMC and the successful delivery of these projects is further recognition of our leading position on the global electrification market. Our team in China was fully supportive during the commissioning of the straddle carriers, with an on-site engineer available 24-7 to solve any issues to make sure we could deliver the equipment on schedule."
Mei Sijun, site manager at ZPMC who is responsible for the company's straddle carriers at Durban Port, added:
"Danfoss' products offer outstanding performance. We adopted the company's complete Editron electrification system for our straddle carriers and have encountered zero issues so far. The fact they are liquid-cooled designed saved installation space, with this advantage enabling the company to stand out from its competitors. We are also grateful for the support provided by Danfoss' team in China throughout the project, with the team's working efficiency particularly impressive."
SPECIFICATIONS
Project
Hybrid straddle carriers
Customer
Shanghai Zhenhua Heavy Industries Co., Ltd (ZPMC)
Location
Port of Barcelona, Spain and Durban Port, South Africa
Scope
Generator, generator inverter, hoist motor, hoist inverter, traction motor, traction inverter and hydraulic motor
Solution

Generator x1 Model: EM-PMI540-T2000-1700-DUAL+BIA+HEAT1 
Generator Inverter x2 Model: EC-C1200-450-L+MC350+CG1 
Hoist Motor x1 Model: EM-PMI375-T1100-1200+NE2+BIA+RES1+HEAT1
Hoist Inverter x1 Model: EC-C1200-450-L+MC350+CG1
Traction Motor x4 Model: HD250-130-3, SC
Traction Inverter x4 Model: EC-C1200-450-L+MC350+CG1+HS

Benefits

Space and weight savings of two thirds compared to similar-sized systems
Technical specificities
Items
Unit
2 High
3 High
4 High
 
Dead Load with Spreader
T
58
64
68
 
Rated Load
T
50
50
50
 
Container Sizes
- 
ISO 20', 40', 45' with Single-lift Spreader
ISO 2*20' with Twin-lift Spreader
ISO 20', 40', 45' with Single-lift Spreader
ISO 2*20' with Twin-lift Spreader
ISO 20', 40', 45' with Single-lift Spreader
ISO 2*20' with Twin-lift Spreader
 
Qty. of Wheel
Pcs
6
8
8
 
Qty. of Driven Wheel
Pcs
4
4
4
 
Max. Lifting Height
M
6,3
9,2
12
 
Outside Width
M
5,1
5,1
5,1
 
Inside Width
M
3,5
3,5
3,5
 
Max. Machine Height
M
10,5
13,2
16
 
Inner Turning Radius
M
3,5
3,5
3,5
 
Outer Turning Radius
M
10
10
10
 
Overall Length over Buffers
M
10,5
10,5
10,5
 
Overall Length over Cabin
M
11,2
11,2
11,2
 
Travel Speed without Load
Km/h
30
24
24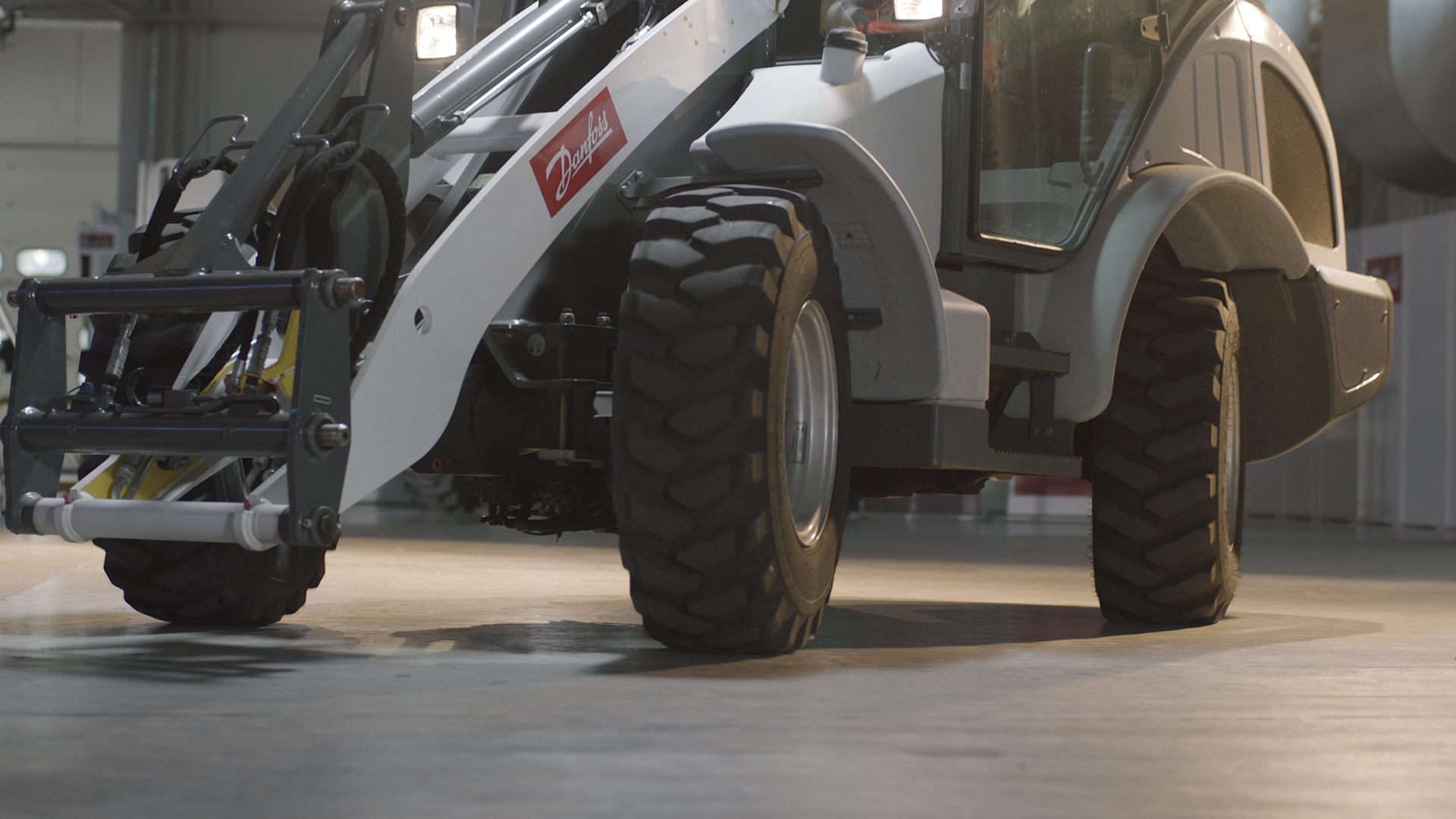 The MultiAxis-Steer™ all-wheel steering sub-system is SIL2 compliant and allows independent control of the front and rear axles in a vehicle steering system.