High-quality accessories and replacement parts​
Ensure your clutch or brake will continue to perform to original specifications for its entire operating life with genuine Airflex replacement parts and kits. All parts are manufactured to the same high-quality standard as what was originally supplied with your Airflex clutch or brake.​
Airflex accessories are designed to work hand-in-hand with Airflex clutches and brakes to ensure optimal performance and reduced wear.  From pneumatic valves to electronic controls, Airflex can easily set you up with everything you need for your application.​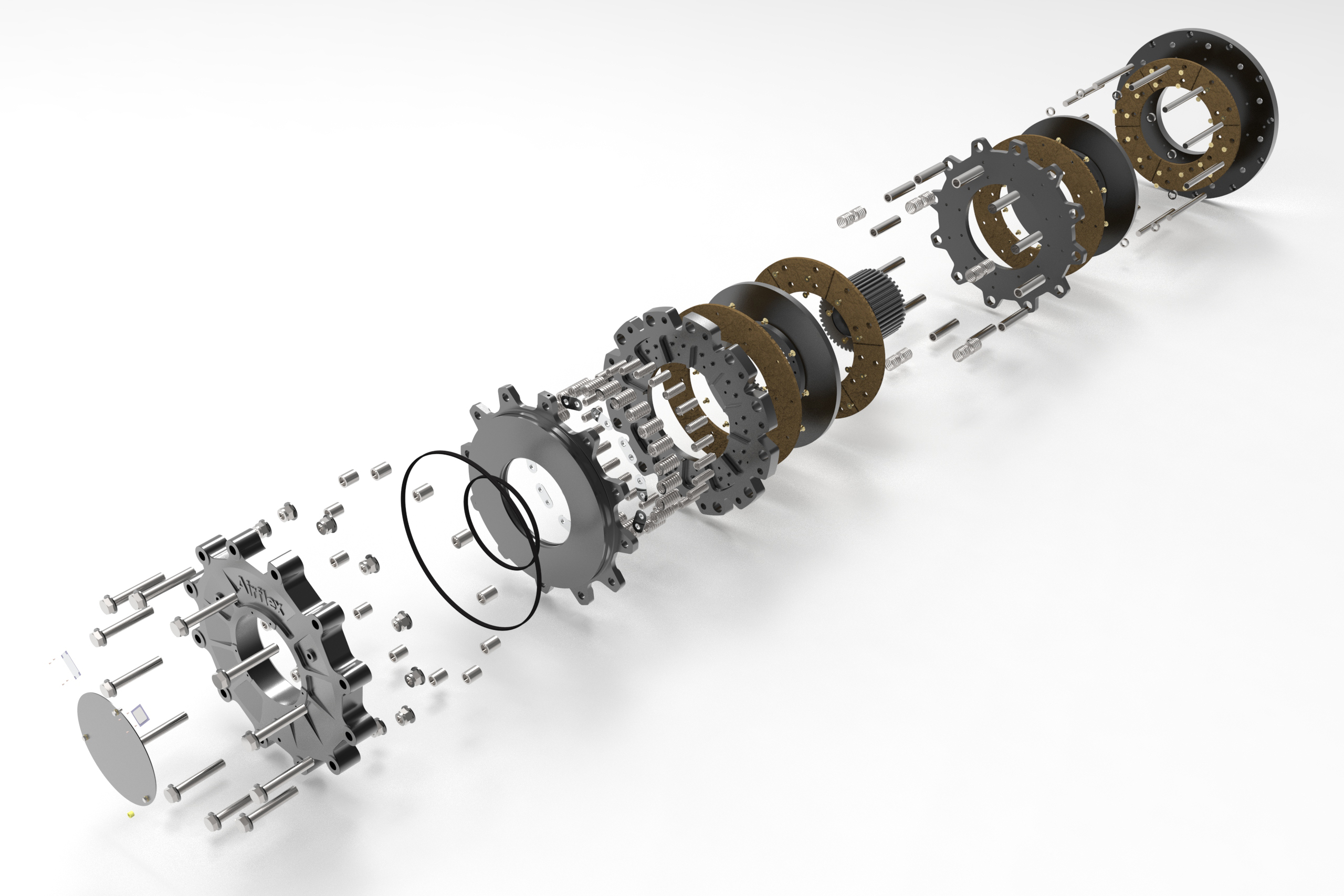 Genuine Airflex Replacement Parts
Keep your application operating at its full potential​
Higher reliability, lower maintenance costs, and improved safety

​

Built to match the original specifications of your clutch or brake, unlike reverse 

engineered parts

​

Be confident your brake or clutch will operate at the same high level 

throughout its lifecycle

​
Rotorseals
Designed to protect against wear and leakage​
Available in a variety of sizes and designs, Airflex rotorseals transfer pressurized fluids from a stationary inlet to a rotating shaft end. A non-metallic sealing ring held by a light spring force provides a rotating seal, which protects against leakage and reduces wear.
QRV - Quick release valves 
Reduce lag time between exhaust signal and response​
Get the most out of systems with pneumatic in-line, three-way QRVs from Danfoss. Engineered to automatically close upon pressurization and open when a pressure drop occurs, QRVs provide an exhaust port closer to the pressurized chamber of the controlled device—reducing lag time to exhaust the system.​
Optional mufflers reduce exhaust noise for an overall quieter system

​

Available in four standard sizes: 3/8", 1/2", 3/4" and 1"

​
Electronic Control Panels

​
Reduce downtime and maintenance costs

​
Easy-to-use Airflex Slip Detection Controls monitor clutch performance and mitigate the risk of damage to high-value driveline components.   Excessive slip can also lead to higher friction wear, overheating of the clutch, and an increased risk of fire in the drivetrain.​
Continuously monitors clutch slip

​

Detects both fast and long starts and can abort if excessive slip occurs

​

Reduces damage to motor, clutch, & drivetrain components

​
Documents

| Type | Name | Language | Valid for | Updated | Download | File type |
| --- | --- | --- | --- | --- | --- | --- |
| Brochure | Airflex® Industrial Clutch and Brake Products | English | Multiple | 30 Mar, 2023 | 1.4 MB | .pdf |