Light on refrigerant, heavy on efficiency
Get it all with Optyma™ Slim Pack. It combines quiet operation and more
value for money with an energy-efficient and compact solution.
Features and benefits
Quick and safe installation and service
Suitable for residential areas
Optimized footprint for floor and wall mounting
Highly efficient, well above EcoDesign 2018 thresholds
W09 version comes with preset fan-speed controller for quicker operation and main switch for faster standalone installation and start-up, and safer maintenance
Discover the range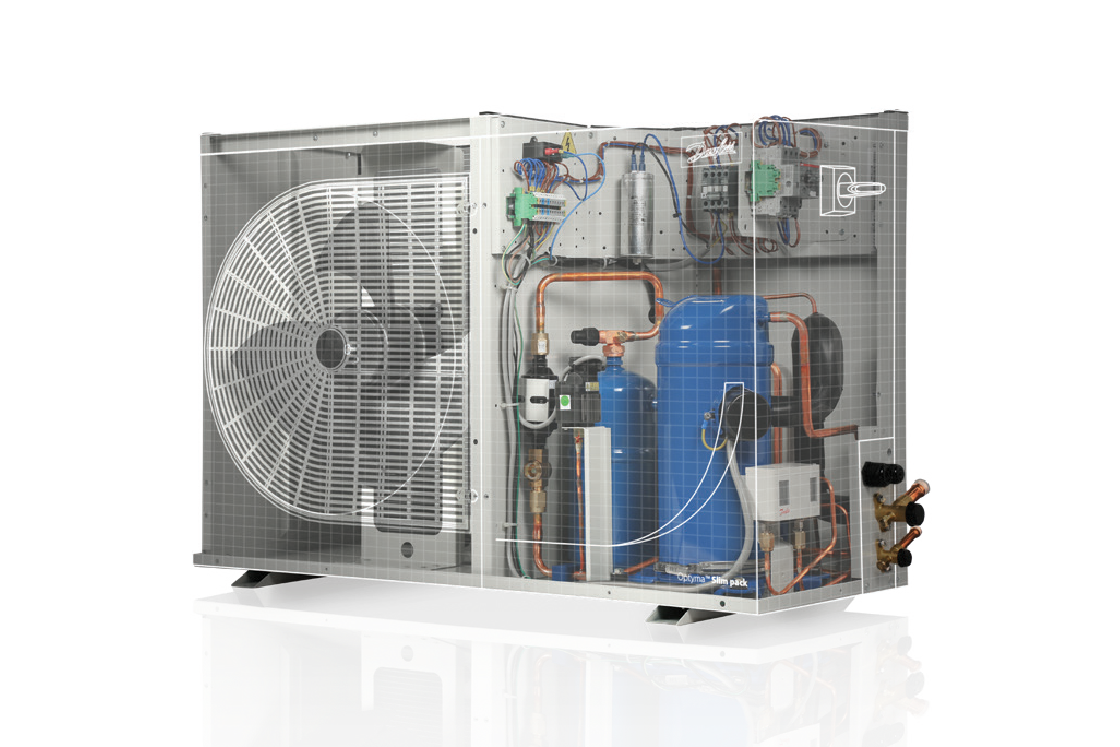 Ranging from 0.6 to 10.4 kW in medium-temperature applications and from 0.4 to 3.6 kW in low temperature, the units are suitable for cold rooms, fermentation rooms, and cold storage space in all kinds of convenience stores and restaurants. The range has been optimized for high ambient conditions.
Available with lower GWP refrigerants such as R448A, R449A,  R452A, R513A, R134a, R407A/F, and also with R404A/507.
Affordable food safety with reliable and efficient units
Help your customers get optimum protection of perishables, efficient operation and longer products shelf life. Optyma™ Slim Pack enables energy savings they can take straight down to the bottom line and they contribute to carbon footprint reduction with regulatory approved products.
Available in African, Asean, European and Middle East markets. For more information, contact Danfoss.