To reach our carbon reduction and energy conservation goals, we need more energy-efficient refrigeration and HVAC solutions. 
 
At this year's China Refrigeration Expo, Danfoss will showcase a wide array of energy-efficient technologies and solutions under the theme "Talk Green, Walk Green." The Danfoss booth will feature sustainable products for areas such as air conditioning and heat pumps; cold chain and industrial refrigeration; and district energy management. Our experts will also be on-hand to demonstrate a variety of products specifically developed for the Chinese market, such as scroll compressors, valves, heat exchangers, controllers and maglev oil-free compressors.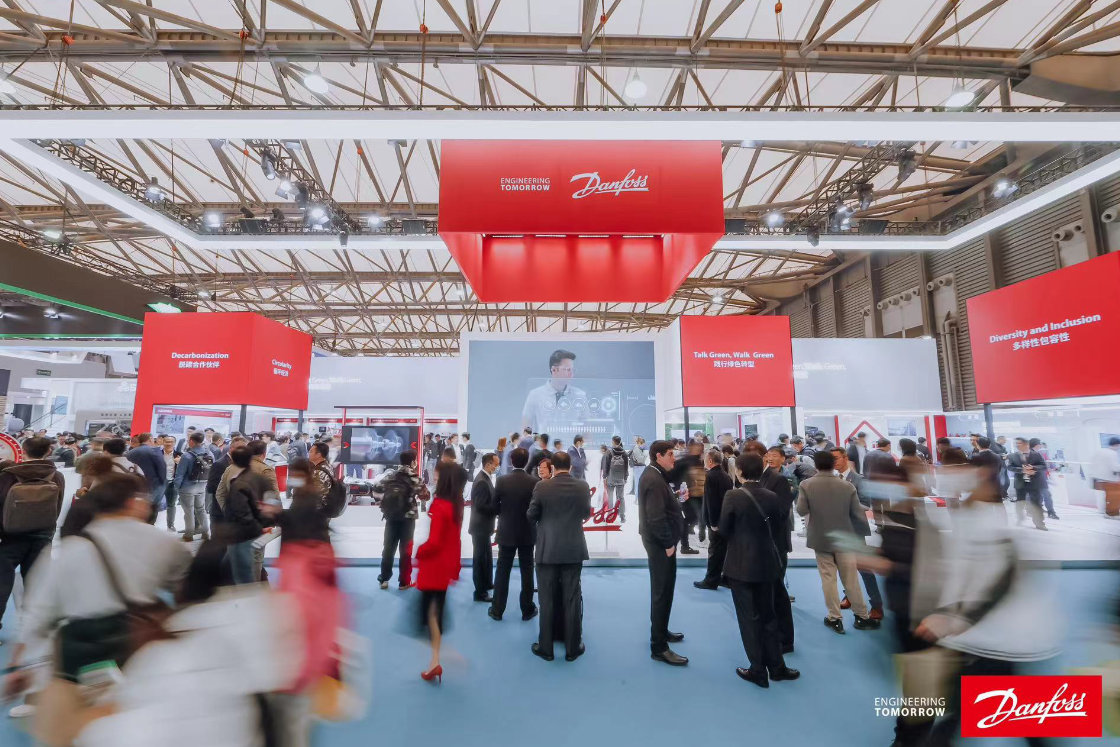 Get more information about the event
If you can't attend the expo in person, follow us virtually on our Danfoss LinkedIn and Facebook pages. We'll be uploading informative videos and interviews after the expo, so you can get all the highlights from the show.
Impressions from the booth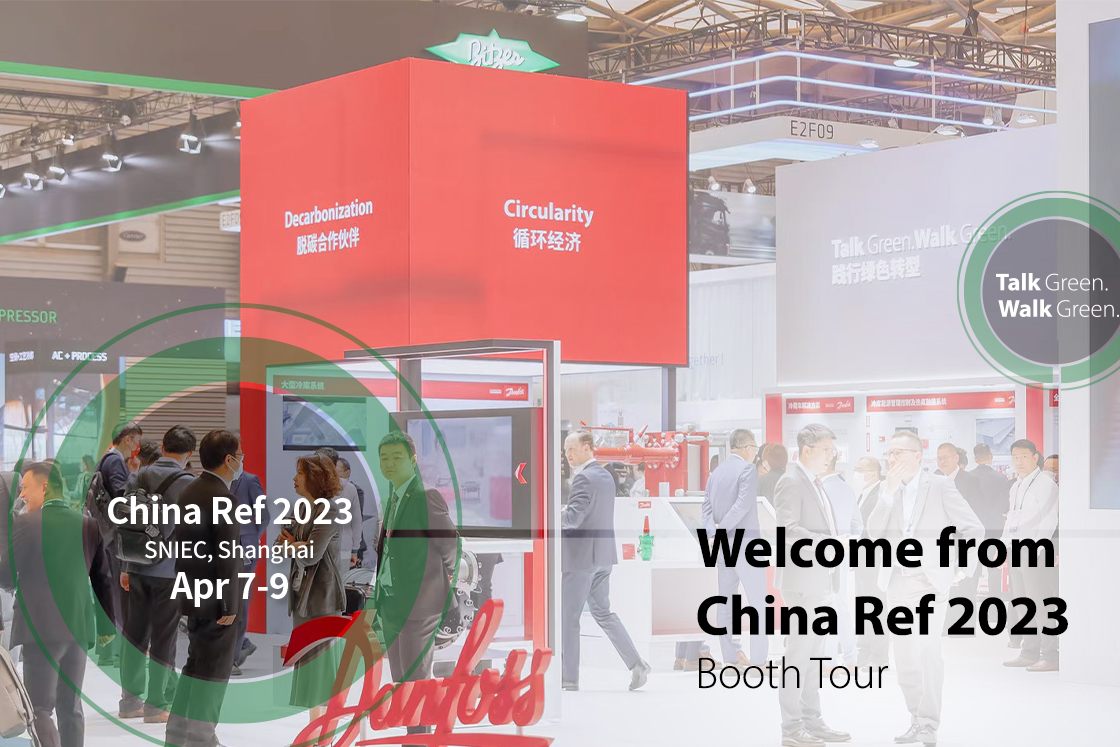 China Ref 2023: Supporting the refrigerant transition with future-ready refrigeration products
The spotlight was on the refrigerant transition at China Ref 2023. Henrik Møller Henriksen, Head of Digitalization, IRF (Application of high-efficiency and energy-saving Danfoss Industrial Refrigeration products) at Danfoss, was on-hand to walk attendees through the wide range of energy-efficient products Danfoss has developed for industrial refrigeration.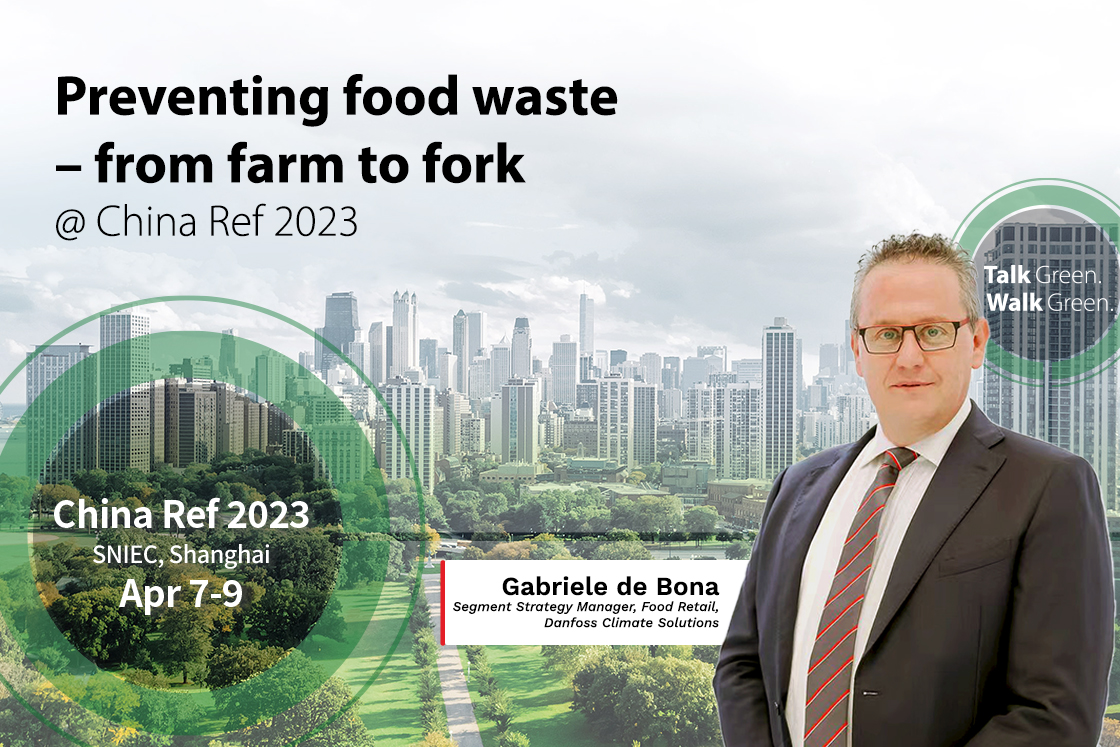 Reducing food waste with cold chain solutions – an interview with Gabriele De Bona
"The cold chain is key to reducing food waste, and it's a key focus area for Danfoss," Gabriele De Bona, Segment Strategy Manager, Food Retail Solutions, Danfoss Climate Solutions.
During China Ref 2023, our experts showcased a wide range of energy-efficient solutions for the HVACR industry. One of the featured sectors in our booth was Food Retail.
In this interview, Gabriele De Bona talks about how Danfoss contributes to the cold chain to reduce food waste. Our wide portfolio covers the entire food retail journey, from farm to transportation to the supermarket.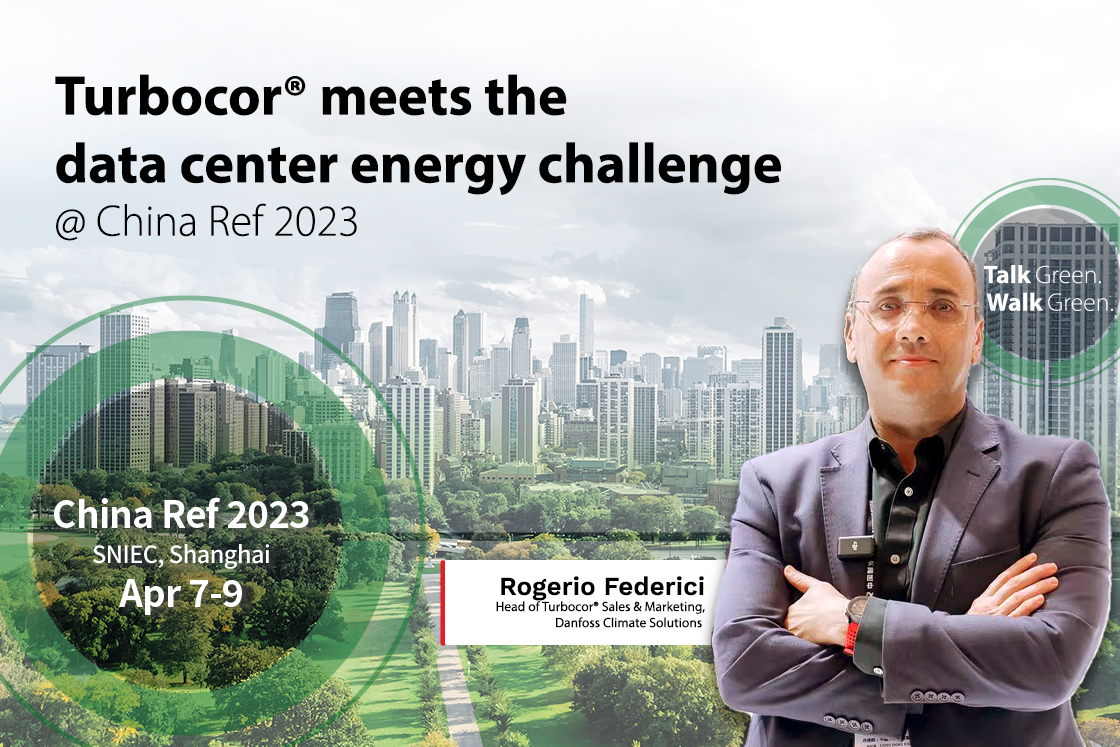 How Turbocor® meets the data center energy challenge – an interview with Rogerio Federici
In this interview, Rogerio Federici, Head of Turbocor® Sales & Marketing at Danfoss Climate Solutions talks about the trends impacting the compressor business and why Turbocor® oil-free compressors are the perfect product for making data centers meet decarbonization goals and supporting the electrification of heating.
Marking 90 years of innovation with the CRH 2023 Innovation award | China Ref 2023
90 years ago, Danfoss developed the first expansion valve, which made it possible for customers to save 20-25% on their energy bill. That valve marked the start of nearly a century of innovation and energy efficiency.
In this video interview, filmed at China Ref, Niels Robert Arbjerg, Vice President, Head of Air-Conditioning & Commercial Refrigeration Controls, discusses Danfoss' dedication to innovation, and how we work with our customers in local regions to develop innovative, relevant solutions.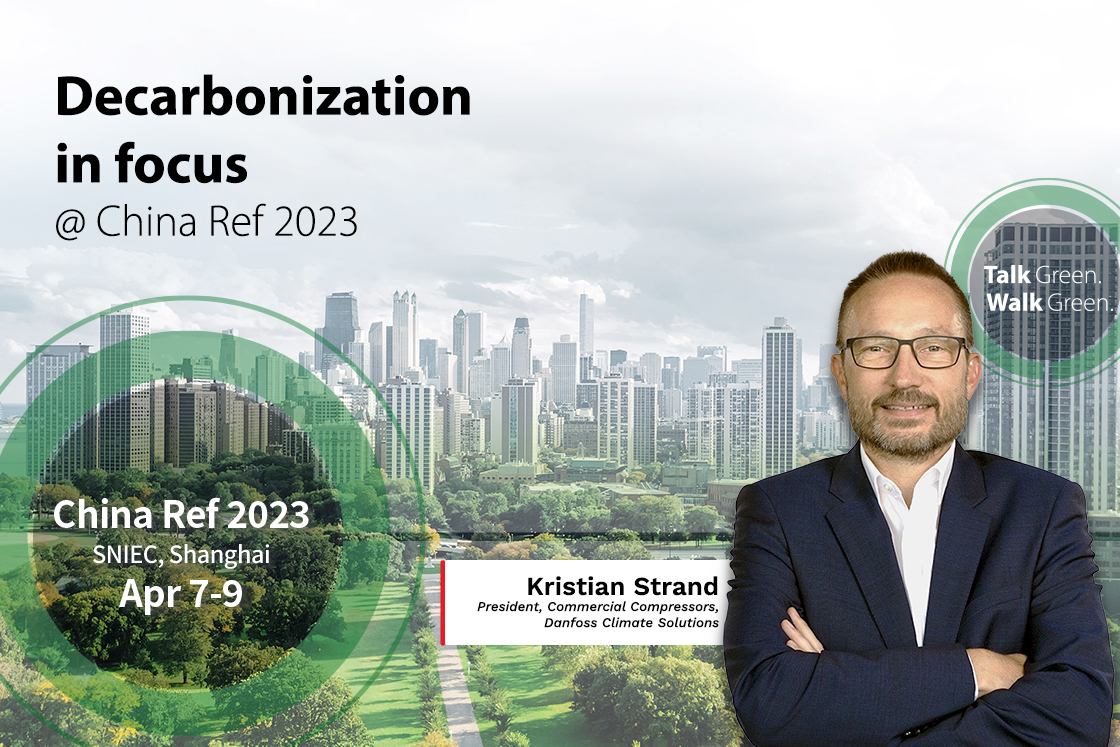 Compressor options to support decarbonization | feat. Kristian Strand, China Ref 2023
The spotlight was on energy-efficient solutions for the refrigeration industry at China Ref 2023, where we presented our product and solutions that our exhibition theme, "Talk Green. Walk Green."
We caught up quickly with President Commercial Compressors Kristian Strand to talk about what it means to walk green, and how our range of compressors helps accelerate the green transition.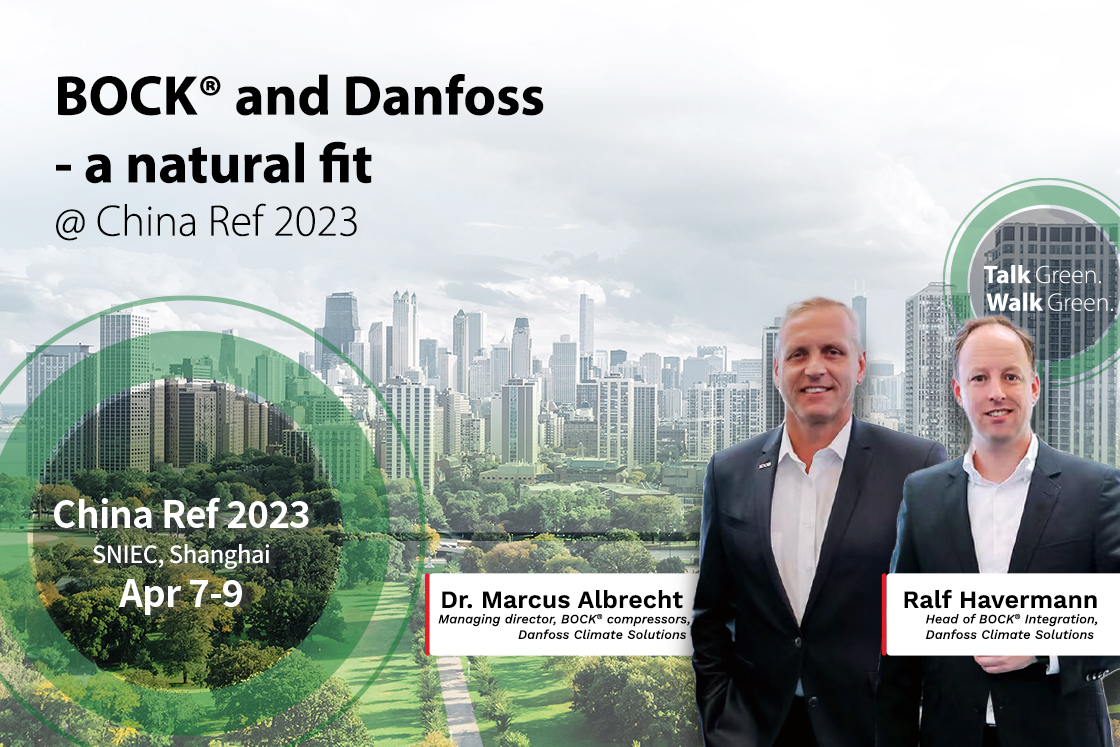 BOCK® and Danfoss—a natural fit | China Ref 2023
In this interview, Ralf and Dr. Marcus Albrecht, Managing director, BOCK® compressors, discuss why the two companies are a natural fit, and how our combined product portfolios and expertise will help accelerate energy efficiency and the transition to natural and ultra-low GWP refrigerants.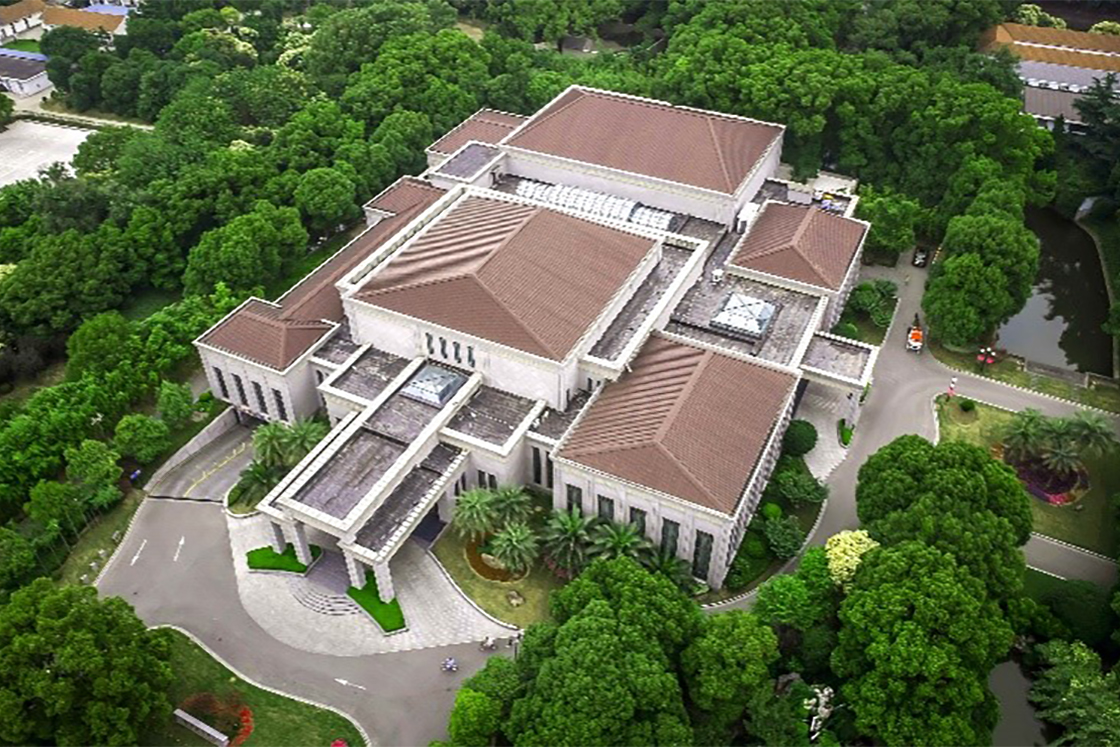 Oil-free technology delivers 5-star savings at the Shanghai Xijiao Hotel
Danfoss' pioneering oil-free technology and application expertise helps HVAC professionals design systems that reduce operating costs and maintenance. See how it helped a 5-star hotel in Shanghai to reduce electrical energy usage by 1,286,900 kWh.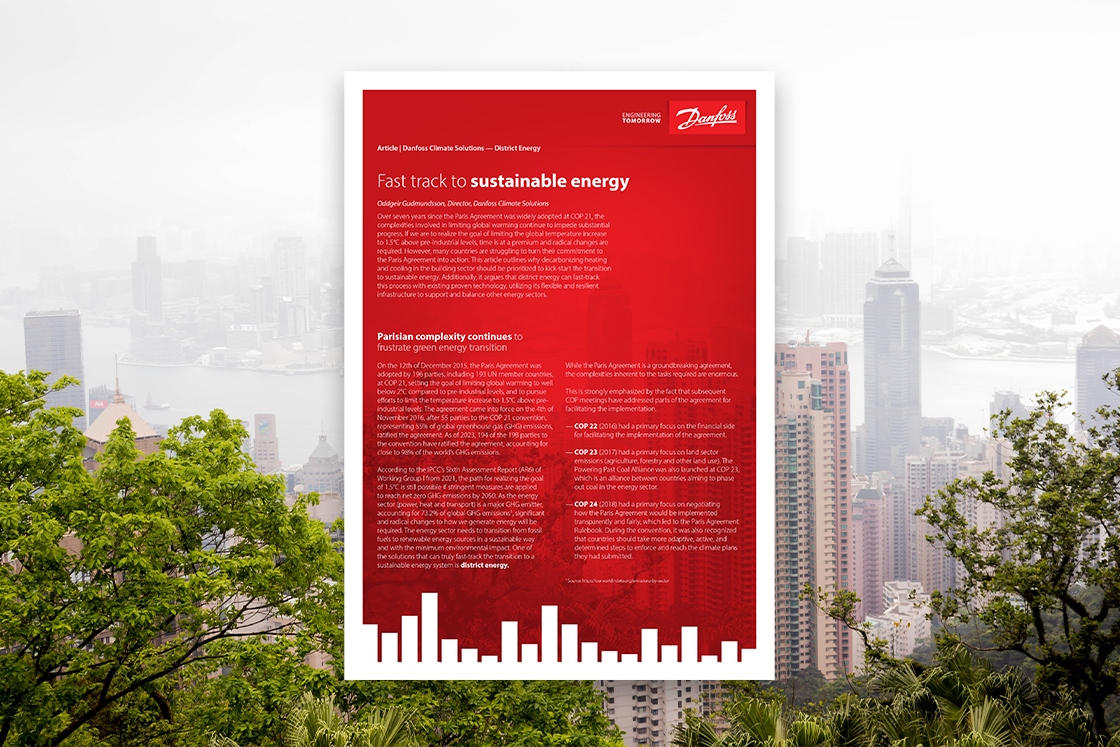 Accelerating the global transition to net zero
District energy offers a fast track to decarbonizing heating and cooling in the building sector. Find out how in this article by Oddgeir Gudmundsson, Director at Danfoss Climate Solutions. 

Never miss the latest news
Our newsletter is for the ones who want to be first to know about new trends, training, and products. It is for those who know that time is better spent helping customers than browsing around for news. Is this you?
Documents

| Type | Name | Language | Valid for | Updated | Download | File type |
| --- | --- | --- | --- | --- | --- | --- |
| Brochure | Brochure_Electric Expansion Valves overview | Polish | Poland | 30 Jun, 2023 | 1.8 MB | .pdf |
| Brochure | Brochure_Electric Expansion Valves overview | English | Multiple | 12 Sep, 2023 | 1.4 MB | .pdf |
| Brochure | ETS 6 + EIM 336 Save energy with precise flow control in A/C | English | Multiple | 03 Oct, 2014 | 535.3 KB | .pdf |
| Brochure | ETS 6 + EIM 336 Save energy with precise flow control in A/C | German | Multiple | 03 Oct, 2014 | 616.3 KB | .pdf |
| Brochure | ETS 6 + EIM 336 Save energy with precise flow control in heat pumps | English | Multiple | 13 Feb, 2012 | 5.8 MB | .pdf |
| Brochure | ETS6 Sales Brochure(4P) | Chinese (CN) | Multiple | 21 Oct, 2014 | 665.8 KB | .pdf |
| Article | Food safety Focus on system performance, reliability and connectivity | English | Multiple | 20 Dec, 2018 | 483.0 KB | .pdf |
| Brochure | Heat pump components - selection guide | Korean | Multiple | 07 Apr, 2015 | 4.6 MB | .pdf |
| Brochure | Heat Pump Components - selection guide | English | Multiple | 21 Dec, 2011 | 4.6 MB | .pdf |
| Brochure | Heat Pump Components - selection guide | English | Multiple | 20 Oct, 2011 | 7.3 MB | .pdf |
| Brochure | Heat Pump Components - selection guide | English | Multiple | 03 Oct, 2014 | 1.3 MB | .pdf |
| White paper | Importance of filter drier in HVACR system | English | Multiple | 10 May, 2013 | 863.4 KB | .pdf |
| Brochure | Overview Brochure: Filter driers | Russian | Multiple | 29 Apr, 2015 | 11.7 MB | .pdf |
| Brochure | Overview Brochure: Filter driers | French | Multiple | 21 Nov, 2018 | 11.7 MB | .pdf |
| Brochure | Overview Brochure: Filter driers | Swedish | Multiple | 21 Nov, 2018 | 11.7 MB | .pdf |
| Brochure | Overview Brochure: Filter driers | Italian | Multiple | 21 Nov, 2018 | 11.7 MB | .pdf |
| Brochure | Overview Brochure: Filter driers | English | Multiple | 21 Nov, 2018 | 11.7 MB | .pdf |
| Brochure | Overview Brochure: Filter driers | Spanish, Castilian | Multiple | 29 Apr, 2015 | 11.7 MB | .pdf |
| Brochure | Overview Brochure: Filter driers | Russian | Multiple | 28 Jun, 2019 | 11.6 MB | .pdf |
| Brochure | Overview Brochure: Filter driers | Italian | Multiple | 29 Apr, 2015 | 11.7 MB | .pdf |
| Brochure | Overview Brochure: Filter driers | Danish | Multiple | 21 Nov, 2018 | 11.7 MB | .pdf |
| Brochure | Overview Brochure: Filter driers | English | Multiple | 07 Aug, 2023 | 9.3 MB | .pdf |
| Brochure | Overview Brochure: Filter driers | Polish | Multiple | 29 Apr, 2015 | 11.7 MB | .pdf |
| Brochure | Overview Brochure: Filter driers | Chinese (CN) | Multiple | 29 Apr, 2015 | 11.8 MB | .pdf |
| Brochure | Overview Brochure: Filter driers | Danish | Multiple | 29 Apr, 2015 | 11.7 MB | .pdf |
| Brochure | Overview Brochure: Filter driers | Portuguese | Multiple | 29 Apr, 2015 | 11.7 MB | .pdf |
| Brochure | Overview Brochure: Filter driers | Indonesian | Multiple | 06 Jul, 2016 | 2.5 MB | .pdf |
| Brochure | Overview Brochure: Filter driers | Polish | Multiple | 21 Nov, 2018 | 11.7 MB | .pdf |
| Brochure | Overview Brochure: Filter driers | Ukrainian | Ukraine | 27 Apr, 2020 | 11.6 MB | .pdf |
| Brochure | Overview Brochure: Filter driers | Portuguese | Multiple | 21 Nov, 2018 | 11.7 MB | .pdf |
| Brochure | Overview Brochure: Filter driers | Swedish | Multiple | 29 Apr, 2015 | 11.7 MB | .pdf |
| Brochure | Overview Brochure: Filter driers | Spanish, Castilian | Multiple | 21 Nov, 2018 | 11.7 MB | .pdf |
| Brochure | Overview Brochure: Filter driers | German | Multiple | 21 Nov, 2018 | 11.8 MB | .pdf |
| Brochure | Overview Brochure: Filter driers | French | Multiple | 29 Apr, 2015 | 11.7 MB | .pdf |
| Brochure | Overview Brochure: Filter driers | English | Multiple | 29 Apr, 2015 | 11.7 MB | .pdf |
| Brochure | Overview Brochure: Filter driers | German | Multiple | 29 Apr, 2015 | 11.7 MB | .pdf |
| Brochure | Overview Brochure: Filter driers | Chinese (CN) | Multiple | 21 Nov, 2018 | 11.8 MB | .pdf |
| Brochure | Overview brochures: Electronic Expansion Valves | German | Multiple | 15 Nov, 2022 | 1.5 MB | .pdf |
| Brochure | Overview Brochures: Filter Driers | English | Multiple | 12 Mar, 2013 | 3.1 MB | .pdf |
| Brochure | Time is money - Optimise your heat pump business - - - Heat pump component selection catalogue | German | Multiple | 03 Oct, 2014 | 1.3 MB | .pdf |