Green ideas become green solutions
At Chillventa 2022, we're showcasing a broad range of energy-efficient solutions to power the green transformation in refrigeration, air conditioning, and heat pump applications.
Here, you'll experience a presentation of market-leading products, end-to-end solutions, and inspiring ideas to pave a pathway toward a greener future. Join livestream sessions, connect with experts, and discover cutting-edge applications across Food Retail, Commercial Refrigeration, Industrial Refrigeration, and Heat Pumps.
At the Chillventa exhibition, find us in Hall 7, Booth 251.
The latest in Industrial Refrigeration
technology
Showcasing leading solutions for industrial refrigeration systems using both ammonia (R-717) and CO₂ (R744), discover Danfoss's innovative and emerging portfolio dedicated to large, industrial transcritical CO₂ systems—with products specifically designed for higher capacity, pressure, and temperatures.
Join our sessions online
Meet our experts and learn how to improve your system
Discover the latest trends driving the industry forward
Explore our portfolio dedicated to large industrial CO₂ refrigeration systems
Sign up now !
Future-proof and convenient solutions for Commercial Refrigeration
With the broadest range of convenient, future-proof refrigeration solutions for cold rooms and food service equipment, our experts will introduce a new package of natural refrigerant solutions specifically for small format applications—and showcase our comprehensive portfolio of ultra-low GWP-compliant products.
Join our experts!
Latest trends in commercial cold rooms and food service equipment
Market-leading ultra-low GWP CO₂ and A2L additions to our portfolio
Learn how to boost energy efficiency and optimize performance from end-to-end
Sign up now !
Connected Food Retail solutions from case to cloud
Experience the latest generation of our CO₂ systems, including our Heat Recovery Unit, which helps supermarkets reduce heating costs by up to 90% while cutting their carbon footprint in half—along with the introduction of several new components and solutions for food retail applications. Plus, you'll see our smart monitoring and management solution Alsense® that optimizes asset performance and energy efficiency.
What's on the agenda
Discover energy-efficient solutions for supermarkets
See our latest generation of CO₂ systems and components
Learn about our controllers, valves, and smart monitoring technology
Experience our Heat recovery Unit
Sign up now !
A new era of greener Heat Pumps powered by Danfoss
With our new releases, we're moving beyond components and developing subsystem and module solutions that are compatible with ultra-low GWP and natural refrigerants, enhance energy efficiency, and leverage smart technology in heat pumps. You'll hear about the myths and facts about refrigerants and the market trend toward integrated heating and cooling systems.
What you can expect
Latest updates on refrigerant regulations and challenges, future-proof potentials, and system efficiency
See how the new Turbocor® Cloud Services reduces chiller downtime
Learn how to uncover heat recovery potential with integrated systems
Sign up now !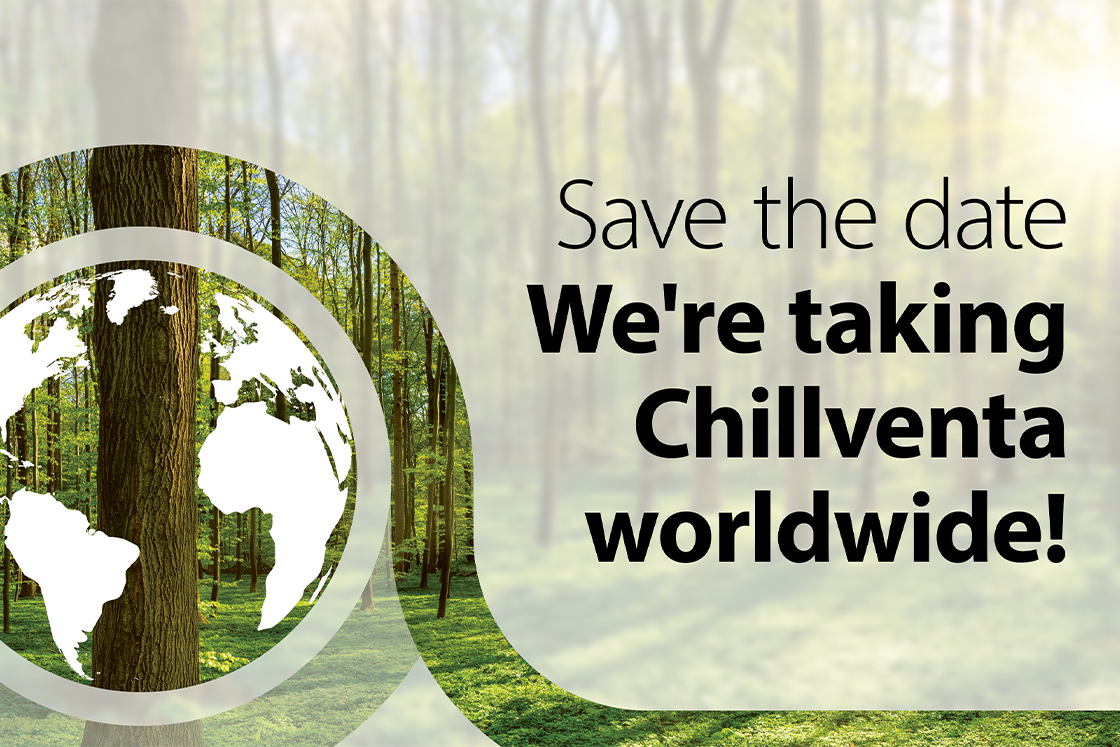 Danfoss at Chillventa 2022: Transforming green ideas into green solutions
At Chillventa 2022, happening from October 11–13 in Nuremberg, Germany, Danfoss will showcase a broad range of energy-efficient solutions to empower the green transformation in refrigeration, air conditioning, and heat pump applications.