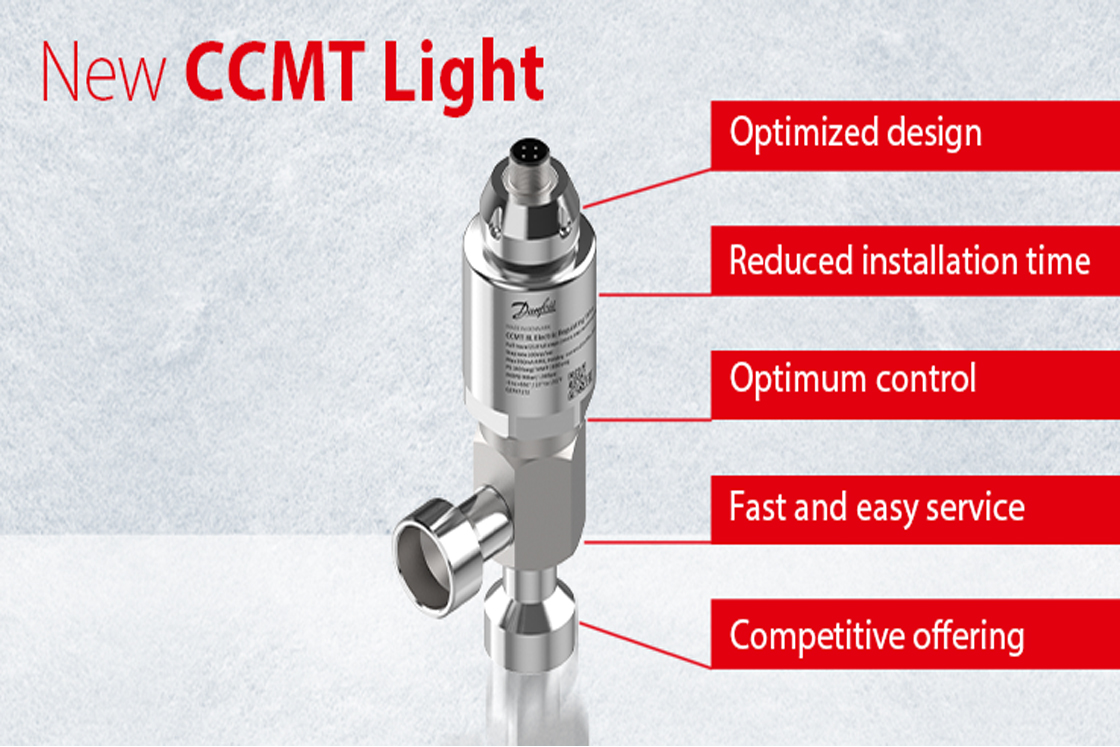 See how easy CO₂ can be
CO2 is now solidly in the mainstream, having evolved beyond its previous status as a cutting-edge refrigerant. You only have to the look to the food retail sector for proof—where as many as 10,000 supermarkets are switching to transcritical CO2 systems every year. But CO2 isn't only the domain of large-format stores; new and innovative advances in technology are making it increasingly accessible to convenience stores, discount outlets, and the like all over the world.
 
We're excited to announce yet another leap forward in CO2 tech: the CCMT Light electric regulating valve. 
CO2 made easy for small format stores: The CCMT Light
The CCMT Light is the latest addition to our growing CO2 portfolio. The valve is robust, accurate, and easy-to-use, with a focus on stress-free valve installation and field service. It has a high tolerance for dirt and debris, reducing service-related incidences and improving long-term system reliability.  
 
The valve is delivered fully assembled and in open position, ready for welding or brazing, which drastically reduces installation time, lowers production costs, and increases productivity. 
 
The CCMT Light is available in 3 types, each covering a different capacity: 0.3 Kv, 0.5 Kv, and 0.8 Kv. It is designed specifically for small CO2 applications and is optimum for condensing units or small packs up to 100kW.
 
A quick overview of the CCMT Light:
Compact design with smallest footprint
Light weight – 670g
Stepper motor–operated valve
Angled valve housing, one flow direction
Fully serviceable
Dual-purpose connections, bi-metal and steel
Regualtion down to 5% of full capacity
Tight pressure control, low hysteresis 
One valve, many possibilities
The valve has versatile applications in the transcritical system. First, the valve is capable of high-pressure gas cooler control (transcritical). Second, the CCMT can be used as gas by-pass valve (medium pressure control). Evaporator control functionality is currently undergoing testing. 

See how easy CO2 can be 
Learn more about how the CCMT Light can help your small format stores harness the efficiency and sustainability of CO2