To keep the strong ADAP-KOOL® connectivity the new AK-PC 782B enables IP communication between Pack Controller and System Managers AK-SM 800A series. Danfoss is moving towards IP communication for improved performance and network integrity. Therefore, we will introduce new product variants for Pack Controller and System Manager supporting communication over IP.
New pack controller AK-PC 782B
For decades our AK-PC 782A has been acknowledged for its proven reliability in CO₂ applications. With AK-PC 782B we are adding a new product variant to the strong family to ensure support for future CO₂ solutions.
While the well-known AK-PC 782A will continue to support LON communication. The new product variant AK-PC 782B will present the same features and functionalities, but communicating via IP towards the AK-SM 800A series. All future software upgrades will be supported by both product variants.
New System Manager AK-SM 800A
The well-known System Manager AK-SM 800A series will continue to serve as the brain of your Smart Store. To stay in line with ADAP-KOOL® connectivity the new software version 3.1 will enable IP communication with the new AK-PC 782B and will enable the second ethernet port. The new variants of the AK-SM 800A series will be introduced without LON modules. All system managers AK-SM 800A with SW version 3.1 and upwards will have IP communication enabled.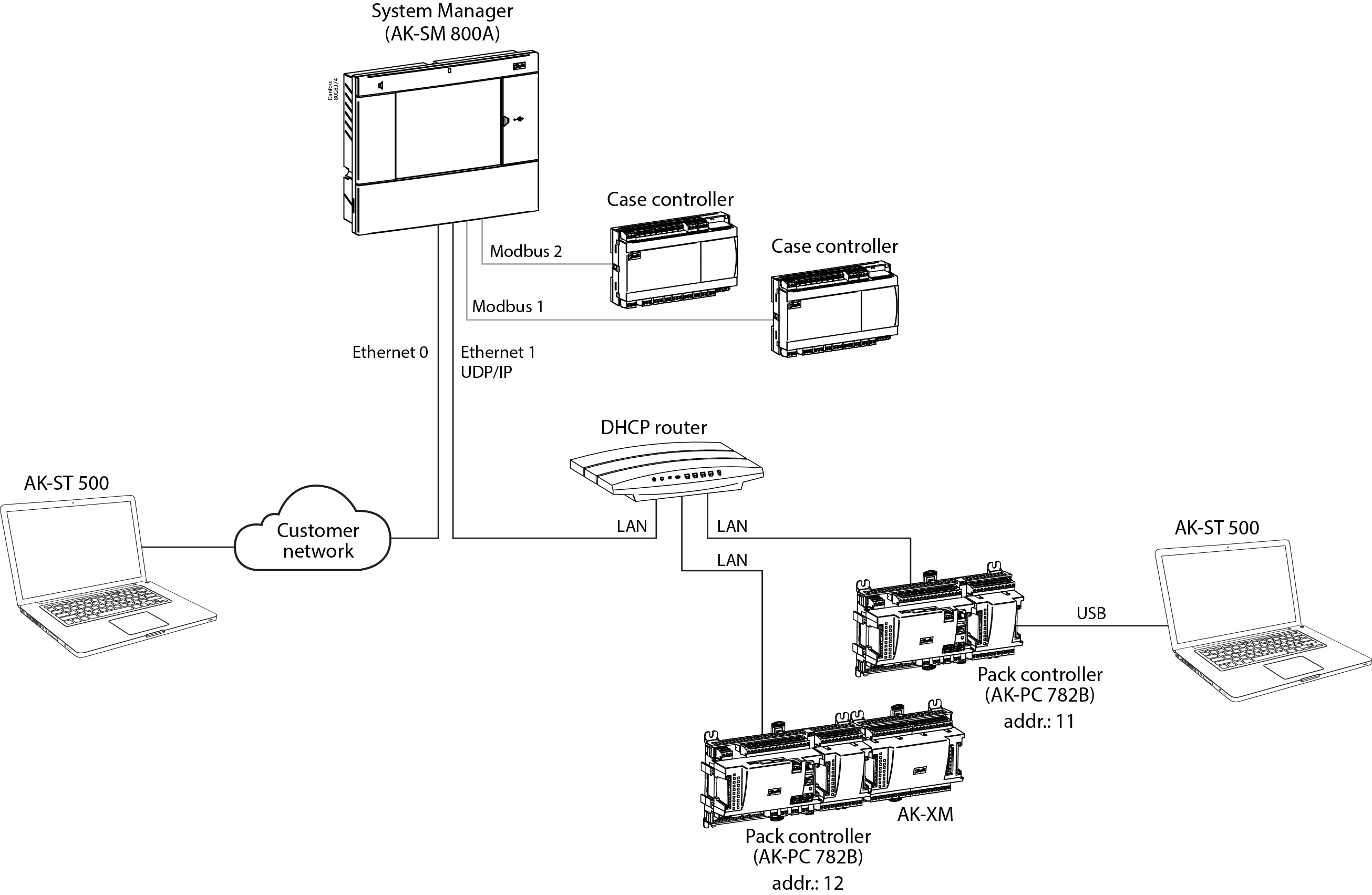 Network for IP communication
To prepare local network for IP communication, a DCHP router and ethernet cabling will be required to create the system setup between AK-PC 782B and AK-SM 800A. This will establish an internal network, connecting the pack and system manager, completely separate from the store network.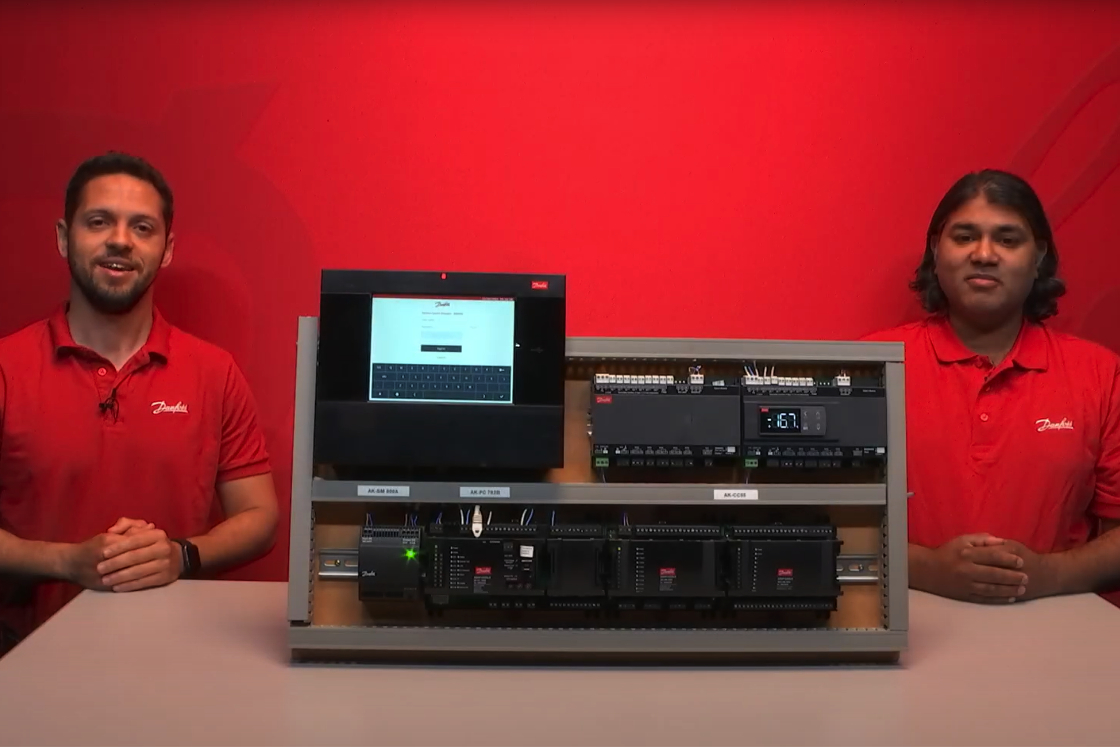 Discover how the local network for communication over IP is done, in this video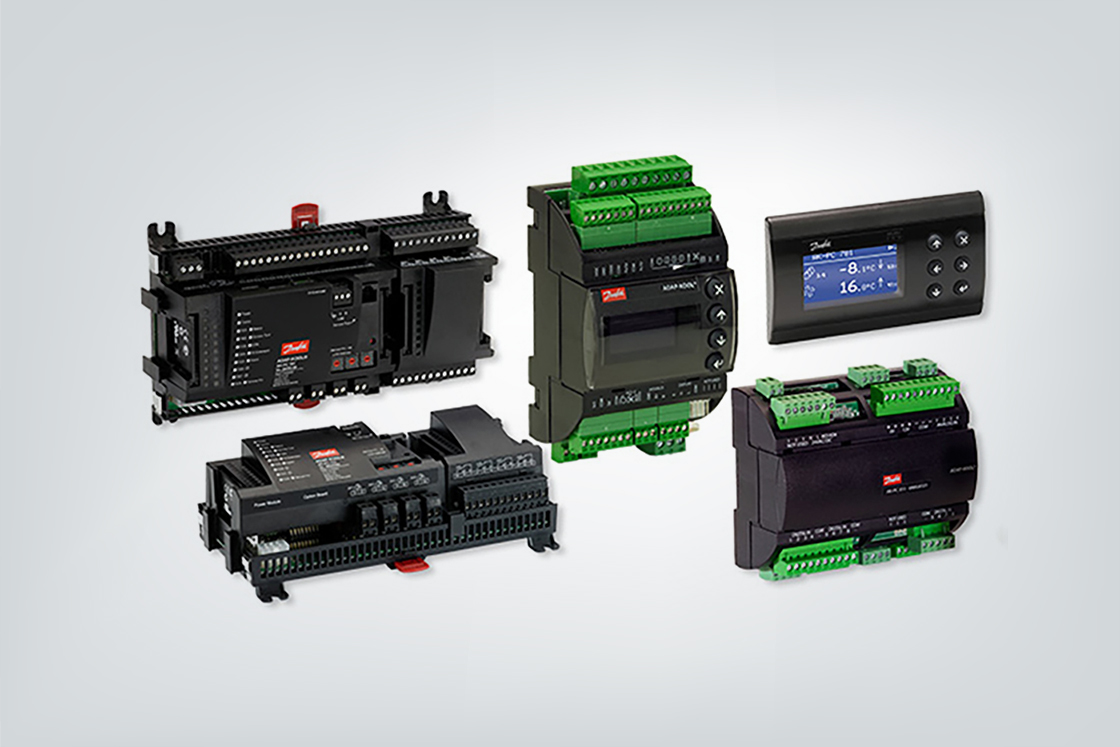 Pack Controller FAQ
The ADAP-KOOL® pack controllers ensure efficient control and operational reliability for advanced solutions for controlling up to twelve compressors. The intelligent controllers optimize the suction and condensing pressure according to load and outdoor temperatures.
Learn more about Danfoss range of pack controllers: