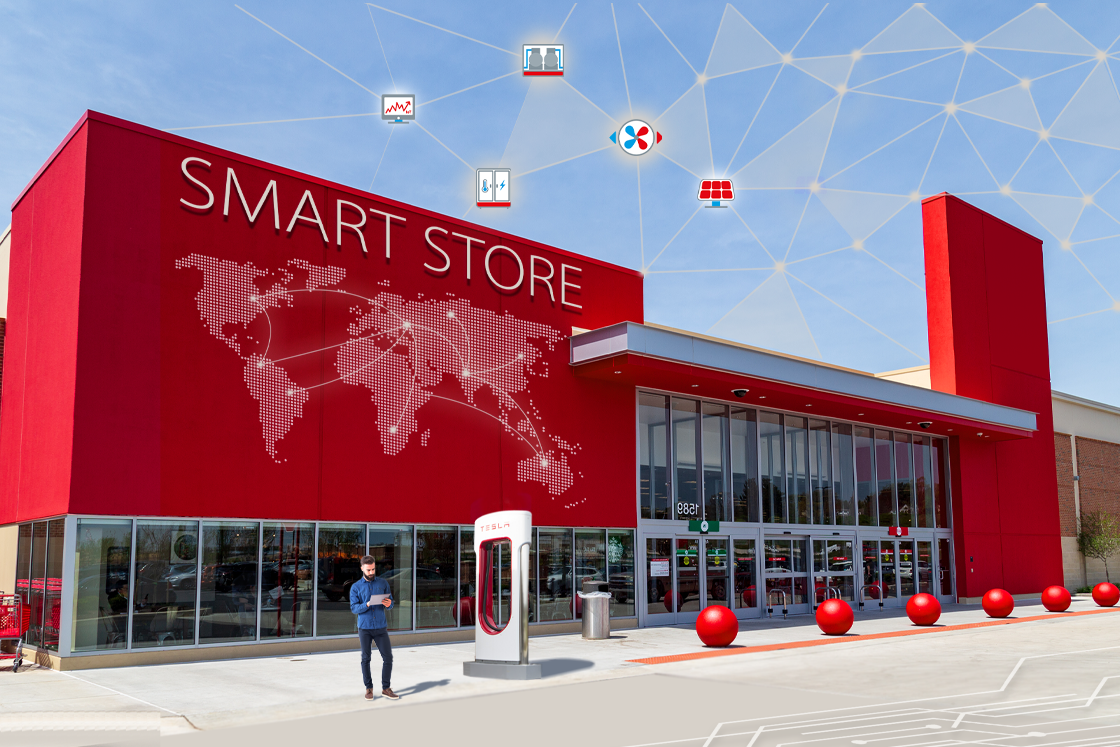 Discover end-to-end monitoring solutions with Danfoss at EuroShop 2020
Danfoss is headed to EuroShop 2020 and will be showcasing our intelligent supermarket monitoring and management technologies—a key aspect of our Smart Store concept. You'll discover an array of scalable, end-to-end solutions that are powerful enough to service supermarket giants, yet approachable enough for single asset management. 
You can find our booth in Hall 16, stand C59. 
Experience the ultimate combination: innovation and hygge 
Stop by the booth for an atmosphere that will stimulate both mind and senses.  
Sip aromatic Italian coffee served by professional baristas
Convenience-store monitoring system quick-setup demo
VIP After Party: Hygge Event—mingle with Danfoss experts and enjoy snacks, drinks, and cocktails in a relaxed atmosphere. By invitation only.

See the Smart Store solutions first-hand
Get an up-close-and-personal look at how the Cloud offers you a world of possibilities to save money and improve food safety. Danfoss experts will be standing by to discuss and demonstrate how remote monitoring and management make it easy to check and triage system alarms and how they deliver cost savings through performance optimization, reduced energy consumption, and fewer service calls.

Go hands-on with natural refrigeration technology 
The Danfoss Mobile CO₂ Training Unit (MTU) has traveled around the globe, teaching hundreds of engineers and technicians about the technology that enables CO₂ use in commercial refrigeration systems and how they can use it effectively. Now, this fully functional transcritical CO₂ system-in-a-box is returning to EuroShop—in an enhanced version with more assets. One of the novelties is a cold room, which can be monitored by an app from a booth inside. You can also see the new range of Danfoss Condensing Units with CO₂. 
 
If you need help finding the mobile training unit, stop by the Danfoss booth and Danfoss representative will show you the way and give you a guided tour.  

A future in the Cloud(s) 
See, touch, and discuss the actual technology that enables he power of the Cloud to bring IoT solutions closer to your business. HVAC and pack and case controls—as well as single assets—can be managed together by Danfoss Monitoring and Management services. The following new Danfoss products will be on display:  
The all-new ADAP-KOOL® case controller
The CO₂ MiniPack solution—easy-to-use technology for smaller stores
The semi-plugin solution w/ water loop
The new system managers for small and large format stores: AK-SM 800A system manager and Convenience store gateway
Prosa IoT solutions for asset management and performance 

Danfoss + Microsoft: a partnership made in heaven (or the Cloud, anyway) 
Danfoss recently partnered with Microsoft to bring the scalability and data security of the Microsoft™ Azure platform behind their cloud-based services. Customers can learn more about what this partnership means for them at the Danfoss (Hall 16, C59) and Microsoft (Hall 6, G24) booths.
Go to the fair website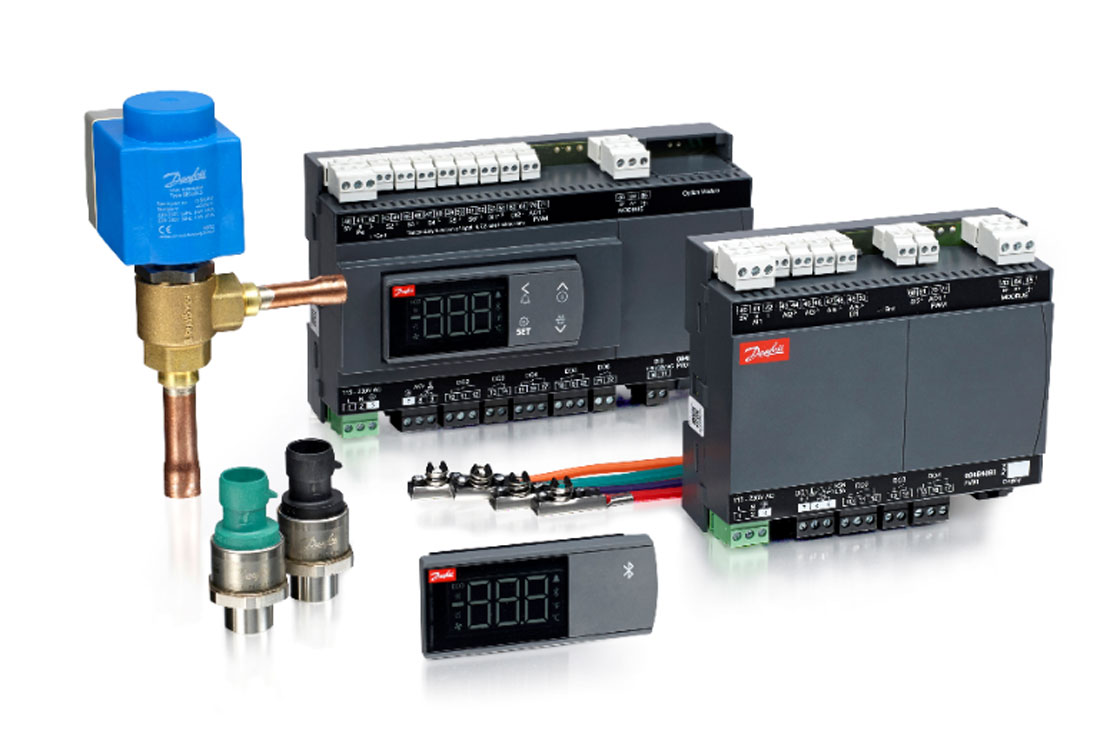 ADAP-KOOL® your food retail store – with new Danfoss Case Controls Solution
The new Danfoss ADAP-KOOL® Case Controls Solution for food retail applications drives down cost and takes user friendliness to the next level with a new smartphone app that simplify design, installation, service, and use. The solution includes four new products: new case controller platform, electric expansion valve, pressure transmitter, and temperature sensor – all designed for an optimum solution.
Related products
Related applications
Case controls

Your refrigeration system is the natural place to look for energy efficiency gains. To unlock that potential, you need a controller, expansion valve, and high accuracy sensors that are smart enough to make the technology work together—and a system manager that can help you see and control the bigger picture.