We engineer tomorrow to build a better future
Energy Efficiency is key to reaching our goals of the Paris Agreement. It is all about getting more out of less by rethinking our energy systems and using our energy smarter. We have the solutions to help decarbonize the world.
Quality, reliability and innovation
Driven by the potential of an electrified society, and powered by the opportunities of going digital, Danfoss is engineering technology that helps the world to get much more out of less. With the promise of quality, reliability and innovation deeply rooted in our DNA, we deliver an extensive range of products and solutions across our business segments of Danfoss Climate Solutions, Danfoss Drives and Danfoss Power Solutions. 
Key facts about Danfoss
Our Purpose
Sustainability is at the center of our Core and Clear strategy 2025. It is our ambition to become our customers' preferred partner in decarbonization and create long-term value for all our stakeholders: customers, ­employees, shareholders, and partners.
By combining sustainable innovation and leading application know-how, we play a significant role in the green transition by supporting our customers in their decarbonization journey. At the same time, we continue our own journey. We focus on the longer view and follow in the footsteps of our founder, investing in developing markets and technologies.
This is our purpose and why Danfoss has never been more relevant: We engineer tomorrow to build a better future.
The greenest energy is the energy we do not use
Getting more out of less is what the world needs now more than ever. An "energy efficiency first" principle is instrumental to help the world succeed in meeting global climate and energy goals.
We pioneer solutions for customers to enable decarbonization in an intelligent, cost-optimal manner and ensure carbon neutrality in our operations. Our goal is to become carbon-neutral in our global operations by 2030.
Our 2030 ESG ambition shapes a bold direction for Danfoss that enables us to become our customers' preferred decarbonization partner.
An important milestone is our approved Science-based target which expands our greenhouse gas emissions reduction goals beyond our own business, across the entire value chain.
We will continue to improve our employee experience to attract and retain talented people that can lead the green transition.
Our ESG ambition is what will bring our purpose to life.
Read about our sustainability and ESG ambitions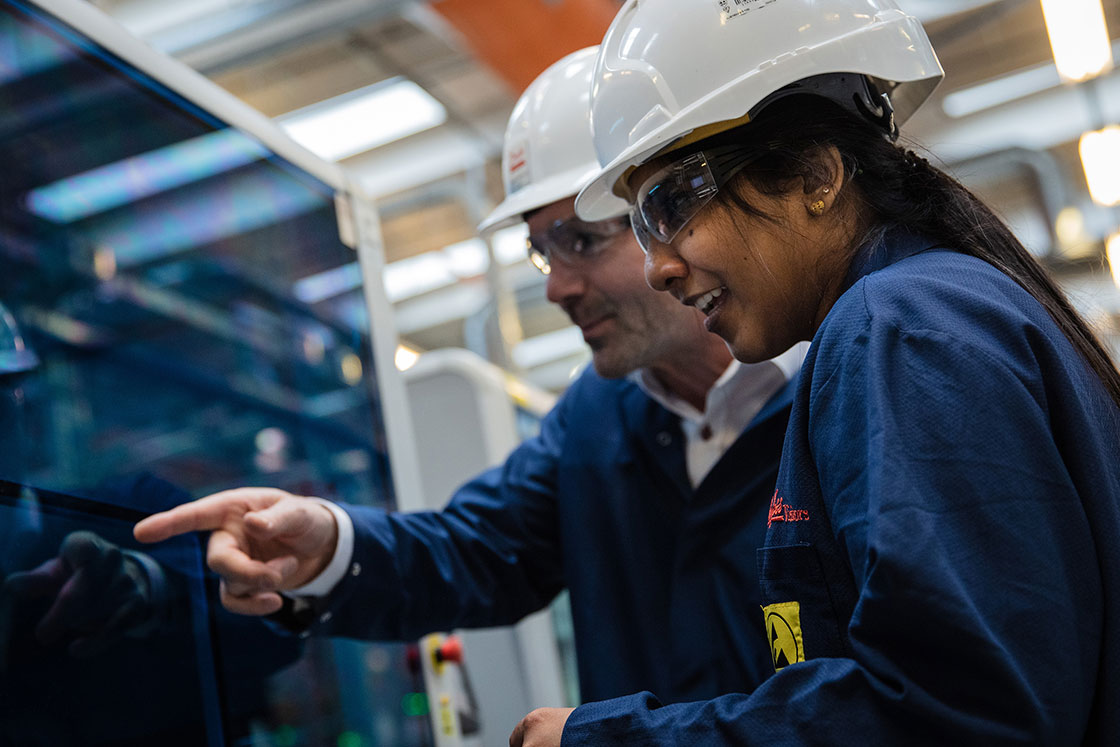 Together, we are engineering tomorrow
Across the world, our technologies are engineering a better tomorrow. But we know it's really down to people to make change happen. 
We value, trust and respect every voice. And we dare to be bold and disrupt the market. So we can take action and build a more sustainable future together.
Financial highlights
Driven by the shift in energy systems from carbon-driven to renewable energy and the need for significantly higher energy productivity in machines and infrastructure, Danfoss continues its transformation. With bold investments, we continue to improve our offering of best-in-class technology and solutions to drive the green transition through energy efficiency, machine productivity, lower emissions, and electrification. 
Danfoss' very strong 2022 results demonstrate the huge growth potential in products and solutions that contribute to meeting global and regional climate goals, and we are in a strong financial position. 
Financial information
Danfoss business segments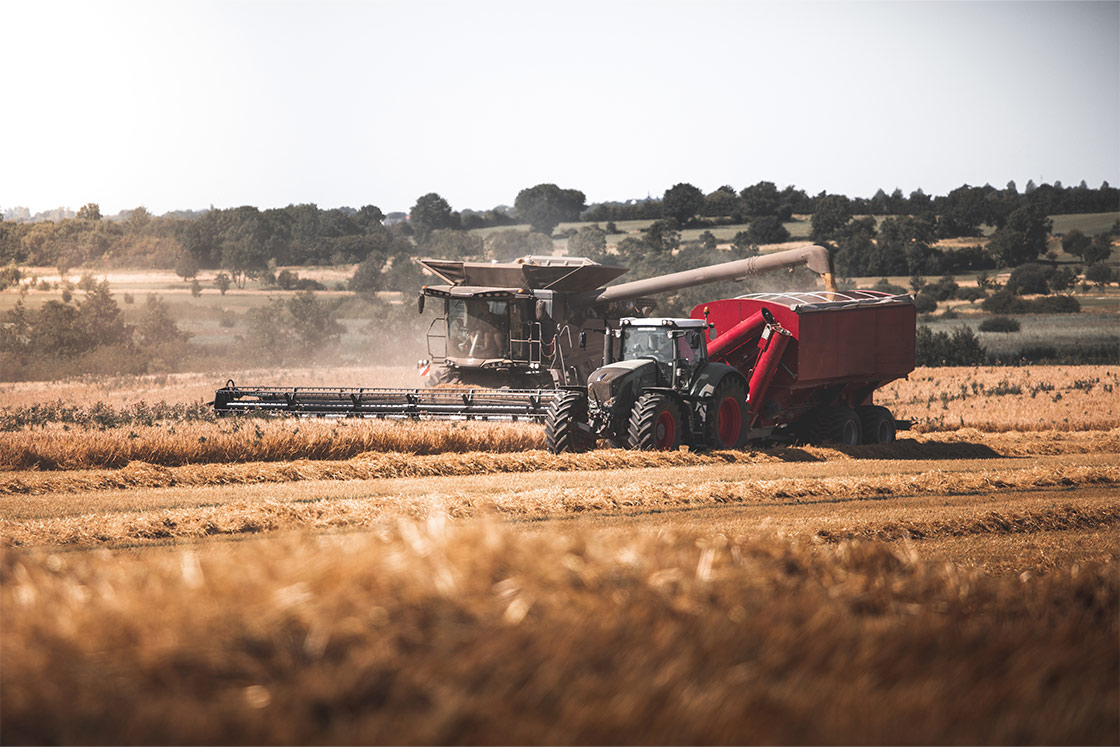 Danfoss Power Solutions
Danfoss Power Solutions provides unmatched systems capability within mobile and industrial hydraulics, fluid conveyance, electrification, and software – a global leader in mobile and industrial hydraulics.
We are enabling industries and applications to build, move and transform our world in a more energy-efficient and sustainable way.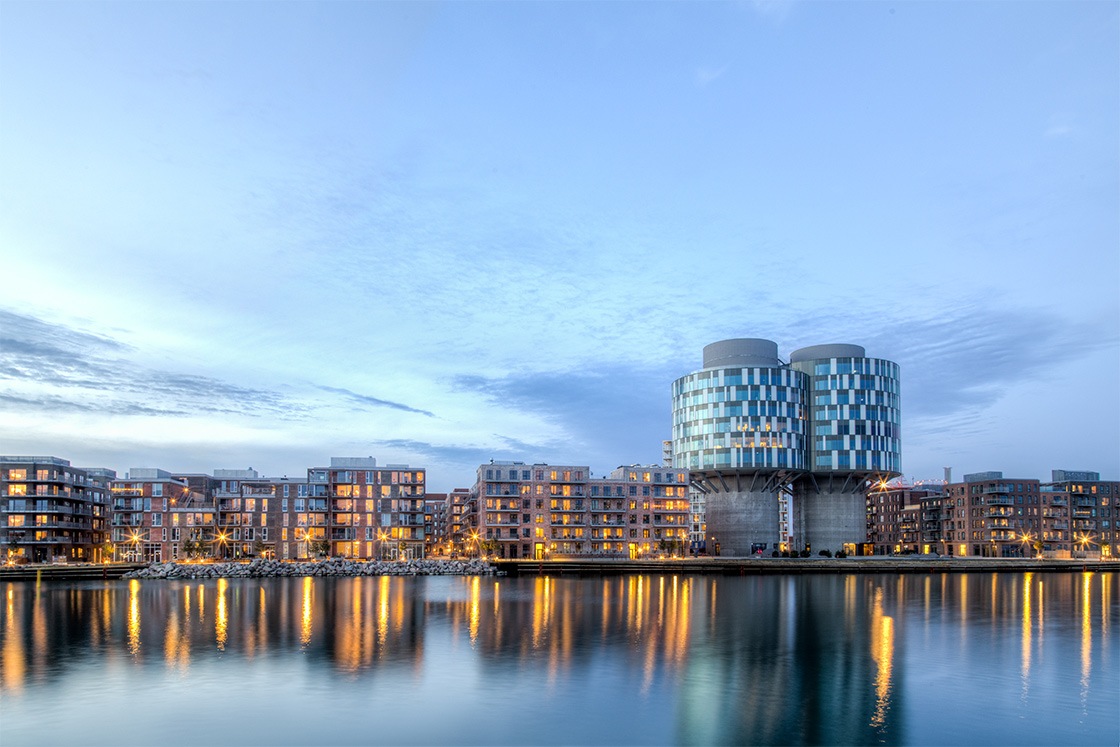 Danfoss Climate Solutions
As a market leader within cooling and heating, Danfoss Climate Solutions delivers sustainable and energy efficient solutions for industry, the built environment and the entire food chain.
Building on advanced components, systems and software using proven technologies to engineer tomorrows cooling and heating solutions.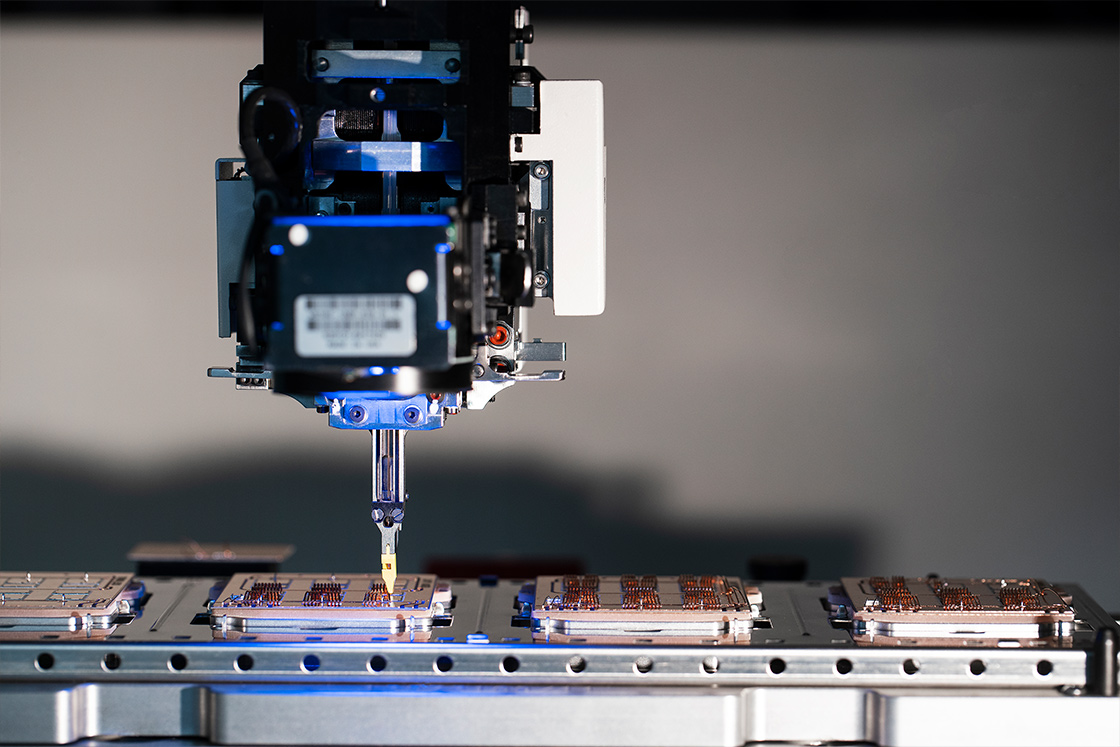 Danfoss Drives
Danfoss Drives is a global leader in energy efficiency, and the segment consists of two businesses. For more than 50 years, the drives business has contributed to meeting the need for energy-efficient infrastructure and application optimization.
With the establishment of SEMIKRON Danfoss business during 2022 the segment is now an even stronger player in both power electronics and drives solutions. Making Drives a true powerhouse within energy efficiency and electrification to fuel the green transition.

Danfoss Management
Danfoss has a two-tier management system consisting of the Board of Directors and the Group Executive Team, including the CEO and CFO. The Board of Directors sets out the general direction for the company by approving strategies and ­targets, and the Group Executive Team develops and ­executes the strategy and handles the day-to-day management.