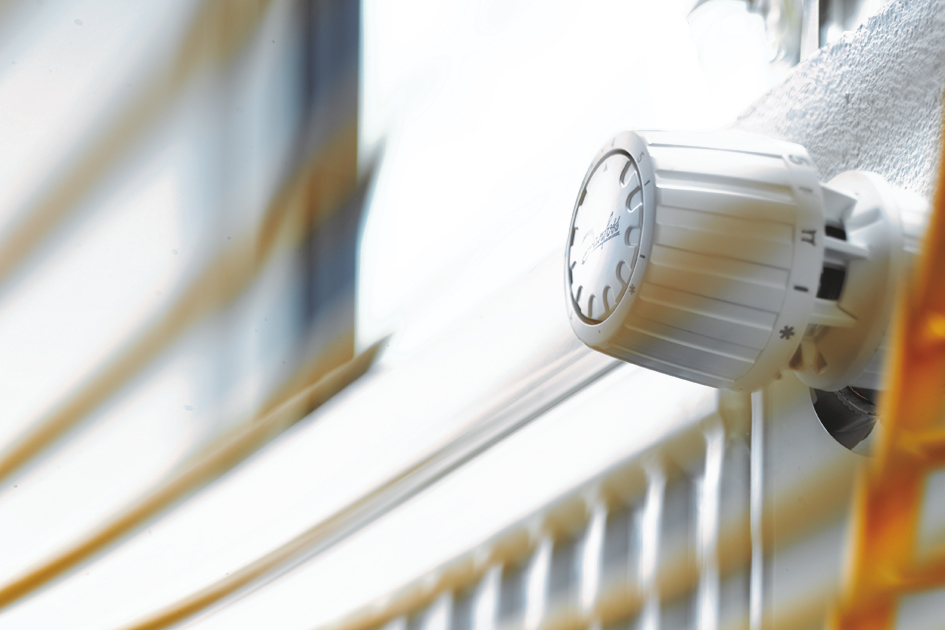 By replacing non-regulated and uncontrolled valves with thermostatic radiator valves, we can save money, help the environment and make every home a healthier place to be - with a minimum of investment.
Energy efficiency, cost savings and sustainability. These are the benefits one should put on top of the list when looking for efficient energy solutions. However, around Europe, we are missing a clear opportunity to improve the energy efficiency of our homes. Improvement does not necessarily mean extensive and expensive upgrades. What we are talking about are readily available, reliable solutions suitable for residential and, non-residential, new and old buildings.
What we should start with is a simple process of ensuring that all radiators – the most common form of heating in homes – are fitted with thermostatic radiator valves (TRV's) that automatically adjust the heating to the pre-set level instead of manual ones (MRV's). This simple and inexpensive step can lead towards big home energy savings.
500 million opportunities for a change
Looking at the numbers published by European Building Automation Controls Association (EUBAC, the association representing 28 European manufacturers of products for home and building automation corresponding to an annual market of approximately 4,4€ billion) reveals the extent of savings which can be made. According to eu.bac study, there are around 70 million homes in the EU still only equipped with manual radiator valves on their radiators. This sums up to around 500 million uncontrolled valves wasting energy and money year after year so the economic push for upgrading TRV's to MRV's should be an obvious, immediate decision.
Here are some numbers about the current situation and possible savings.
48 – 69%
of the total home energy use in EU homes accounts to heating.
500 million
radiators in EU homes are still fitted with uncontrolled radiator valves.
12 bln EUR
is the amount of money EU citizens can save on the energy bills per year.
18%
average energy savings potential across EU homes.
Thermostatic Radiator Valves help people to obtain comfort in their homes by maintaining constant desired room temperatures, individually or room by room, and by helping to reduce energy consumption. There are clear benefits which can be achieved by simple and straightforward change. Everyone can reap the benefits. For example, homeowners can save money, reduce energy consumption while getting better control over it, improve comfort and maintain better indoor climate to name but a few benefits. As for housing associations, benefits include reducing the energy bills and heating costs with quick pay backs and contributing to energy efficiency and reduce environmental impact.
Moreover, TRV's are a proven technology that is readily available, with a well-established supply chain. Without huge investments and with an average payback of just two years, there is a clear solution to boost your savings: change the valves now.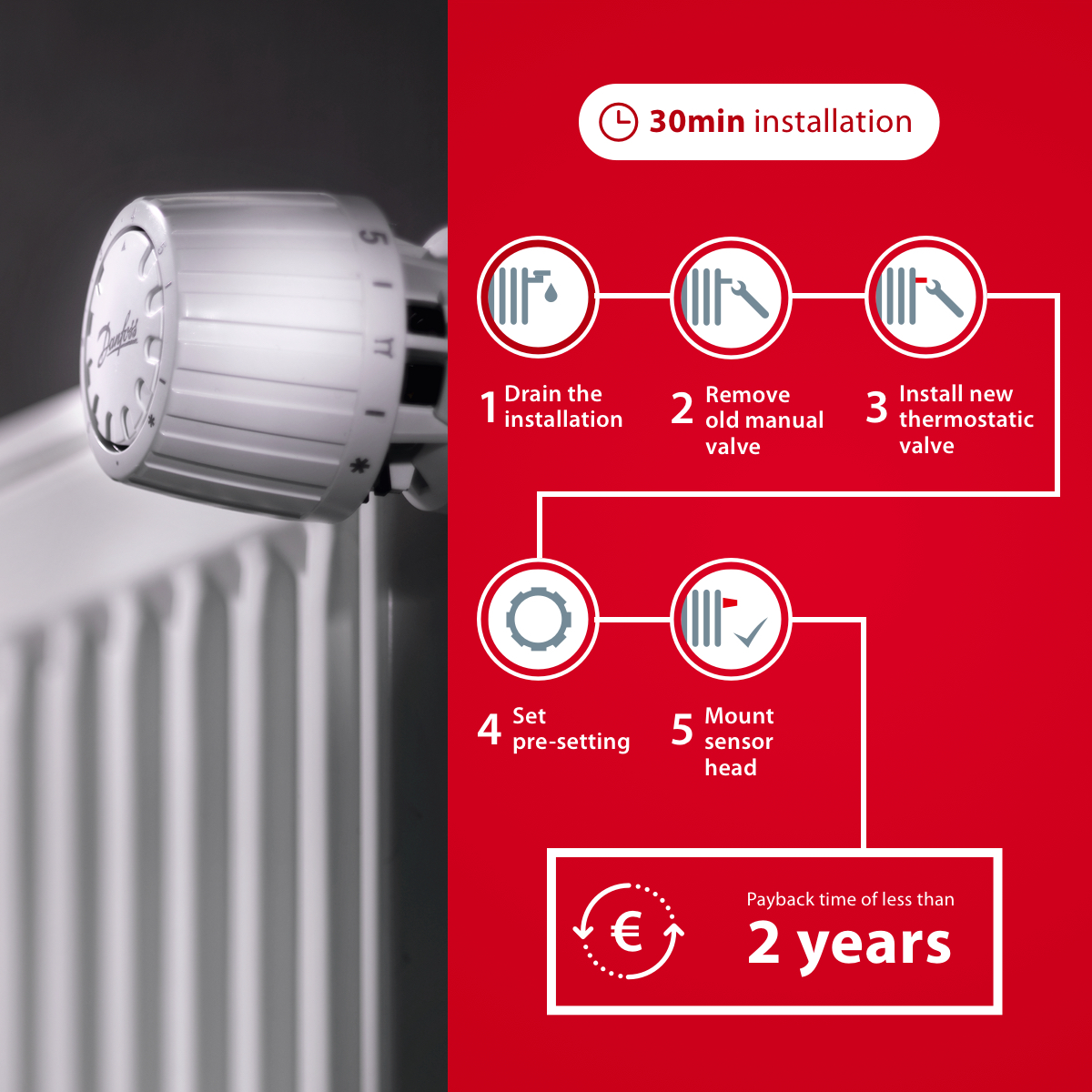 Replacing the valve in 5 steps
The average payback time on thermostatic radiator valves considering full installation cost (including work) is estimated at just two years.

Small solutions with a big impact
President and CEO of Danfoss, Kim Fausing, explains how sustainable building technology from Danfoss can help to save a significant amount of energy and CO2.
Related articles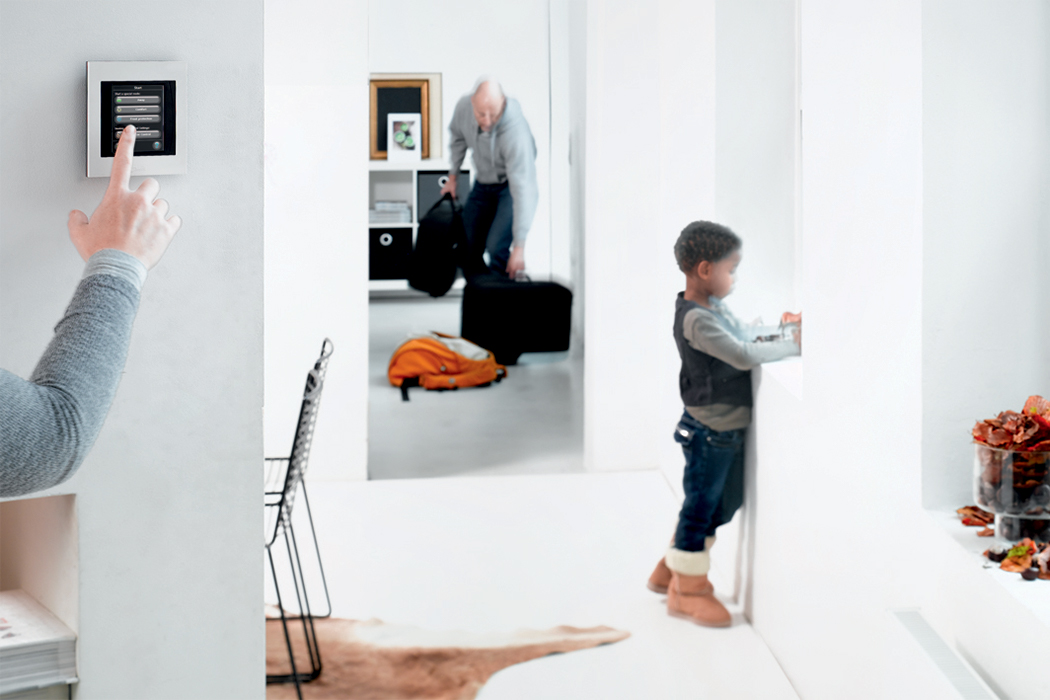 Smart heating, smarter living
Tech innovations can be used for essential, cost-saving solutions. Always having control over the temperature of our home saves energy, money and simplifies our everyday life. Meet two couples from Denmark and read about their experience.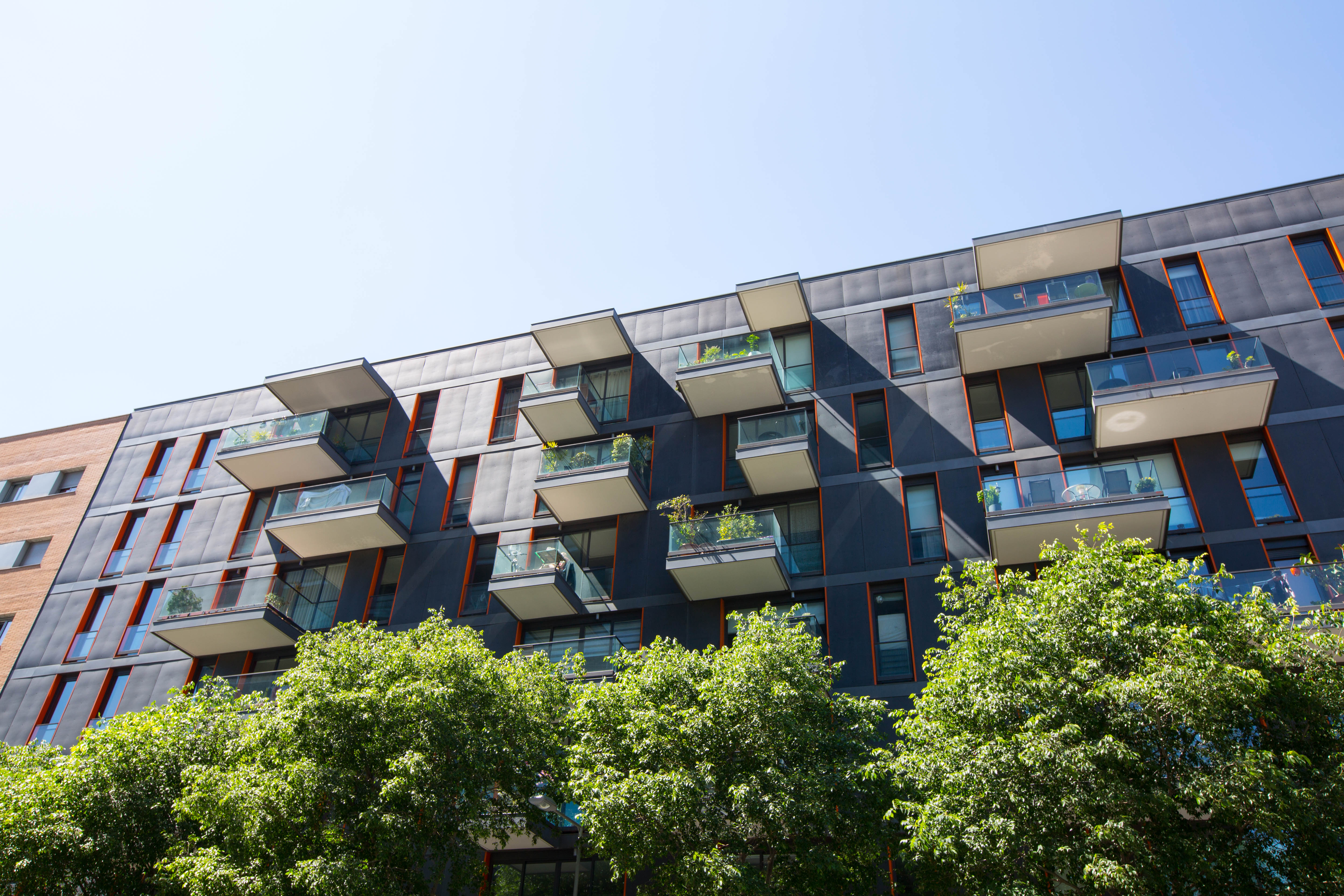 Start today: your guide to a smarter, sustainable living
Households generate roughly a quarter of all direct CO₂ emissions produced in the EU today – so let's act today. Here are 7 tips to reduce your CO₂ emissions, save money and increase quality of your life.