By Mads Warming, Director for Water, Wastewater & Pumps 
On the verge of facing a water crisis and handling a high energy consuming water sector, we must be ambitious. Here´s the spicy mix of solutions to tackle the water challenge.
The global water crisis is not a new story. Each World Water Day, I review the statistics with which we are becoming all too familiar: the expected 40% gap in the global water supply. The 2.1 billion people who lack access to safe drinking water. The fact that water has ranked in the top five risks for 8 consecutive years in the World Economic Forum's Global Risk Report. The United Kingdom reported concerns about major water scarcity issues within the next 25 years.
On top of that, the water sector is responsible for around 4% of global electricity consumption. Implementing the United Nations Sustainable Development Goal 6 "Ensure access to water and sanitation for all" - will sky rocket the electricity consumption, according to the International Energy Agency's World Energy Outlook 2018.
Existing solutions can decouple water from energy
These numbers show that shortages in one sector can have serious ramifications for the other. Recognizing the critical intersection between water and energy is essential to avoid future stresses on both sides of the nexus.
That is why status quo approaches are not going to be enough to solve the world's water problems. We need to shift the emphasis towards an integrated approach focused on circularity and decoupling growth from consumption.
Encouragingly, many of the needed solutions are already at our fingertips. Here are three examples of how energy and water efficiency technology can help make water insecurity a thing of the past:
Reducing water scarcity by implementing pressure management


Utilities often rely on old piping systems but also on poor water pressure management. Unnecessary high pressure across drinking water supply systems stresses and wears out the pipes, creating leakages and increasing maintenance costs. This unnecessary high pressure in the pipes also means an avoidable high amount of water is pushed out of the leaks. We are just losing a lot of water and energy.

By introducing intelligent pressure management, we can reduce pressure by 38% and minimize leakages. With this technology, we split the city into pressure zones. Pressure sensors and variable speed drives are the key components and allow to pump water according to the needs of each pressure zone. This way we reduce water loss by 40% and energy consumption by 20-40%.

Making water supply and wastewater treatment plants energy neutral


Water and wastewater facilities account for 4% of global electricity consumption while running with major load variations. Smart processes control has proven the capability to create amazing improvements. On the one hand, they offer energy savings. On the other, increased energy production. So, what we need is a much better, real-time online sensor-based control combined with a much higher degree of controllability, coupled with deep expertise. This way, we can optimize the facilities to run at a rhythm adapted to the load.

If we do so, there is potential for wastewater facilities to become energy producers. The energy is contained in the sludge - a by-product of the wastewater treatment process - and can be recovered as biogas. The biogas can then be used to serve the energy needs of the water and wastewater treatment process. The surplus energy produced can be used to provide drinking water or even heat up our homes. Achieving energy neutrality of the water cycle has a payback time of typically 2-5 years. About 70% of these improvements are coming from the real-time holistic computer control of the facilities.And the first energy producer water supply and wastewater treatment plant already exist today. In Aarhus, Denmark, the city has succeeded to make the whole of its water cycle energy neutral. As side effects, water losses have been reduced to around 6%, and, in 2016, the price of water dropped by 9% for consumers.

 Convert sea water to fresh water efficiently
Shortage of fresh water has spurred innovation to find efficient and climate-friendly solutions that turn seawater into fresh, clean water. Currently, 1% of the world's population is dependent on desalinated water to meet daily needs. For dry regions like the Middle East and North Africa, desalination has long been part of national water strategies. As a whole, the region accounts for half of the world's desalination capacity and is home to some of the largest desalination plants.

As of today, reverse osmosis is one of the most sustainable and cost-effective solutions for converting sea water to potable fresh water. Due to its high energy efficiency and reliability, it supports large-scale freshwater production. The French company Mascara NT has developed an off-grid desalination plant that is efficient enough to run on solar power only. It is equipped with the market's most energy effective high-pressure pump. This solution will hopefully be applied in larger scale as yet another way to provide water to a thirsty world. 
Collaboration across sectors is key
These are just some examples of how innovation and today´s best available technology is unlocking a whole new suite of solutions that can help us accelerate progress against SDG6. The opportunity before us today is to connect and scale these pockets of innovation.
No single technology will solve the world's water and sanitation problems, but on World Water Day 2019 we certainly have something to celebrate: the solutions we need are within our grasp. The secret code to the water-energy nexus is a spicy mix of policy development, intelligent regulation, and technological innovation, involving cooperation across sectors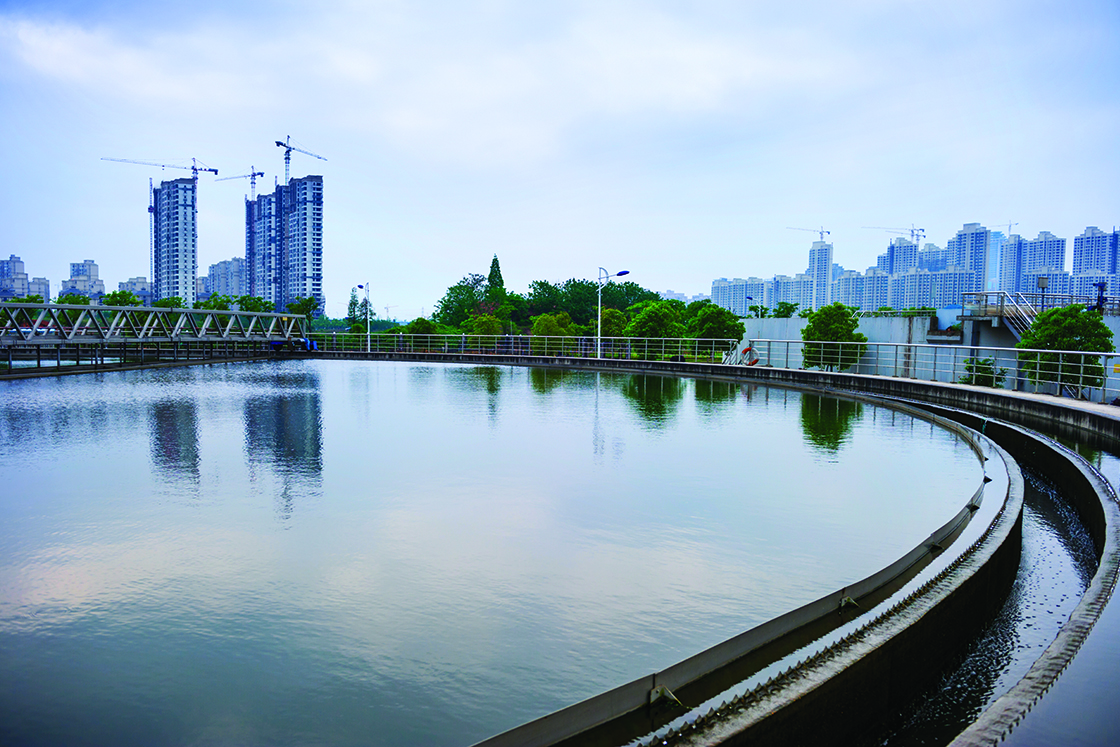 Energy needs water, and water needs energy
The mutual dependence of energy and water and increasing global demand for each has an enormous impact on economic growth, environmental sustainability and our future in general.
Yet digitalization and existing technologies designed to create an energy-neutral water sector are already available. A more energy efficient water distribution system automatically helps reduce water leakage. Less energy is used. Less water is wasted.