Sustainable Cities – energy efficiency in the urban context
According to IEA, more than 50% of the world's population currently lives in cities, and this number is expected to grow to more than 70% by 2050. At the same time cities are responsible for 80% of global GDP for (Gross Domestic Product) and generate around 70% of global CO2 emissions [7]. This massive growth in demand for urban energy infrastructure indicates a great opportunity to accelerate progress towards ambitious climate goals. Therefore, to meet this demand for infrastructure and construction while delivering on the Paris Agreement and the SDGs (Sustainable Development Goals), we must work on our cities.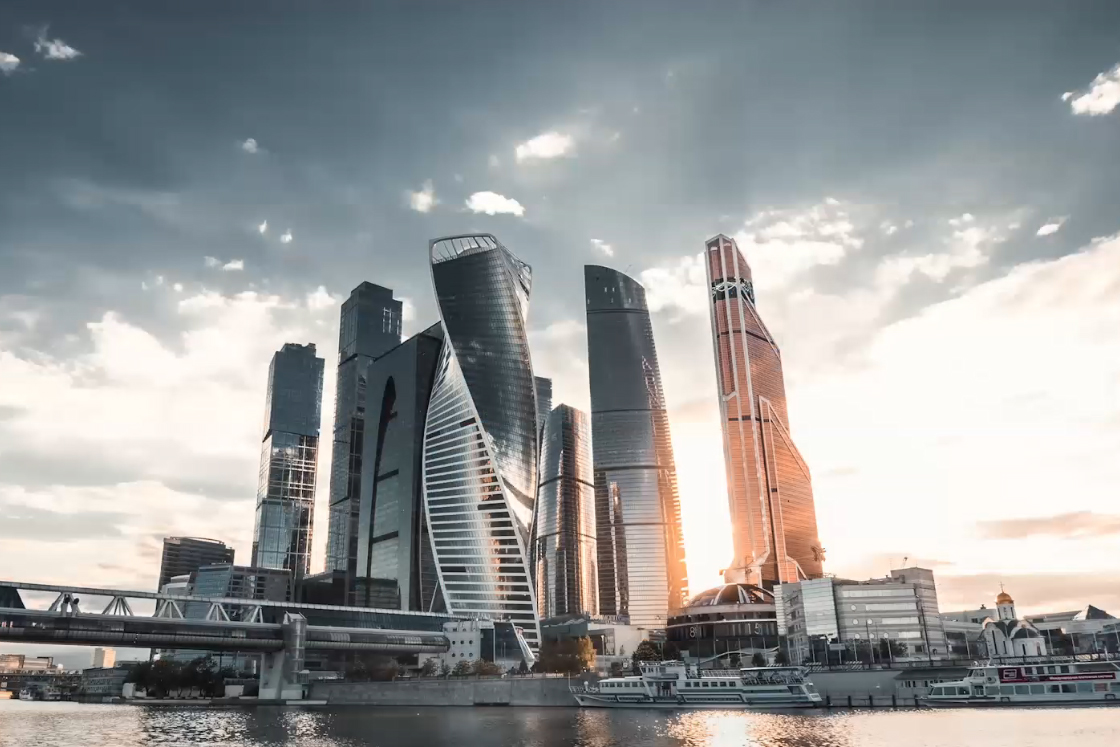 Cities offer unique opportunities to create efficient energy systems and use synergies between sectors. That is why, to meet their ambitious climate targets, cities need to transform their energy systems. And at the core of this transformation is the integration of different sectors into one smart and efficient energy system. This accelerates the need for innovation in urban efficiency and for developing sustainable low carbon and carbon neutral buildings.
Solutions are already available
The good news is that the technologies required to accelerate the decarbonization and develop low carbon cities already exist. And by fast-tracking the adoption of these innovative and proven solutions in cities, we can accelerate the low-carbon development and stay on course for net-zero in 2050.
So far, cities around the world have shown they are leading the way towards a more sustainable future by making ambitious commitments in line with Paris Agreement targets. City networks such as C40 Cities are doing a great job in sharing best practices amongst the most sustainable cities and taking the lead in ambitious climate action.

ProjectZero: Local solutions to a global challenge
In Denmark, Sønderborg Municipality has worked strategically in a public-private partnership called ProjectZero to find local solutions to a global problem. Since 2007, energy-related carbon emissions have been reduced by more than 50% and the municipality is on track to delivering their 2029 vision for a carbon neutral energy system.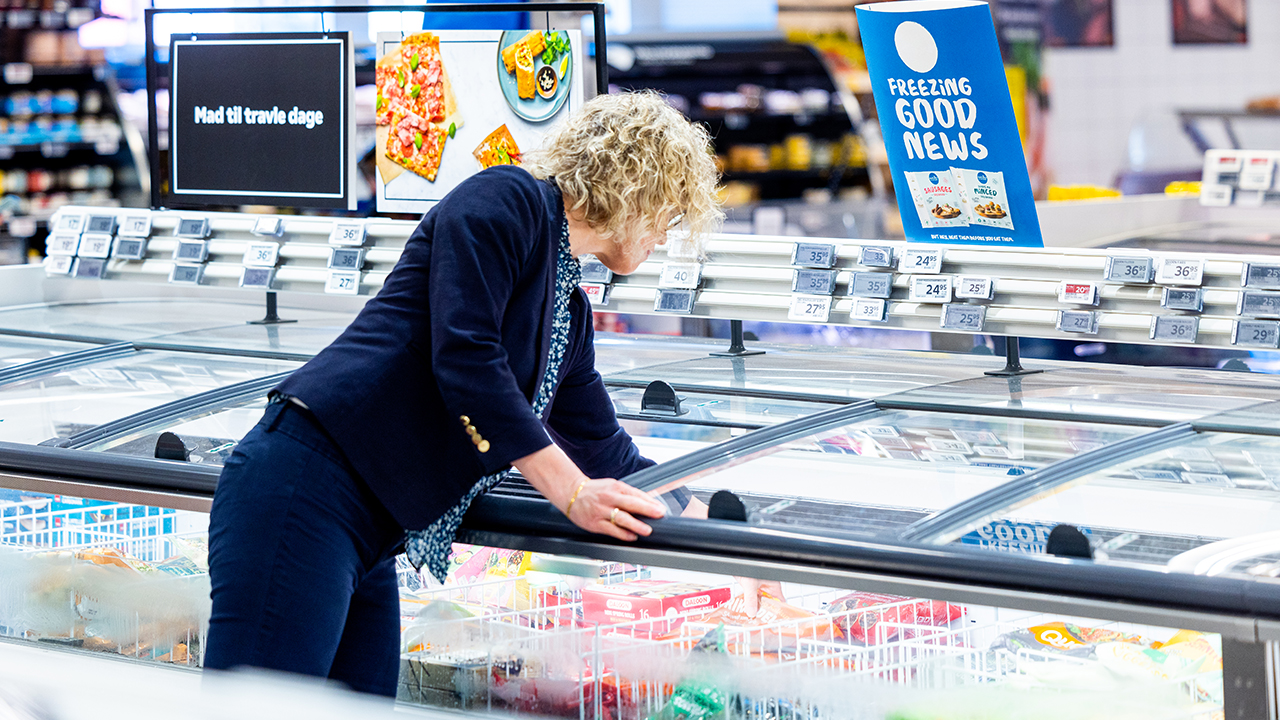 Sustainable, green, smart – energy efficiency in buildings
Buildings account for 28% of all global energy-related CO2 emissions [8]. Therefore, we need to ramp up improvements in the energy efficiency of buildings.  Smart buildings can play a significant role in smart and integrated energy systems.
In 2018, heat accounted for 50% of global final energy consumption [9]. In the US, 65% of all the energy produced is squandered in the form of waste heat [10]. There is a tremendous potential in reusing heat that would otherwise be wasted, also known as excess heat.
Supermarkets are big energy consumers due to the large cooling devices running 24/7. But supermarkets can also generate heat and power as a biproduct of the intensive cooling processes. Supermarkets can harvest the excess heat from the cooling devices that is disappearing into the air today and use it to heat their own store or to provide hot tap water for free to the surrounding areas.
Additionally, connected buildings, such as supermarkets, can offer excess capacity in an increasingly renewable-energy-based system, providing flexibility when the sun is not shining, or the wind is not blowing. Smart energy solutions – district energy and thermal energy storage – that combine cooling and heating are highly energy and resource efficient and an affordable solution.
Solutions for decarbonizing buildings | whyee.com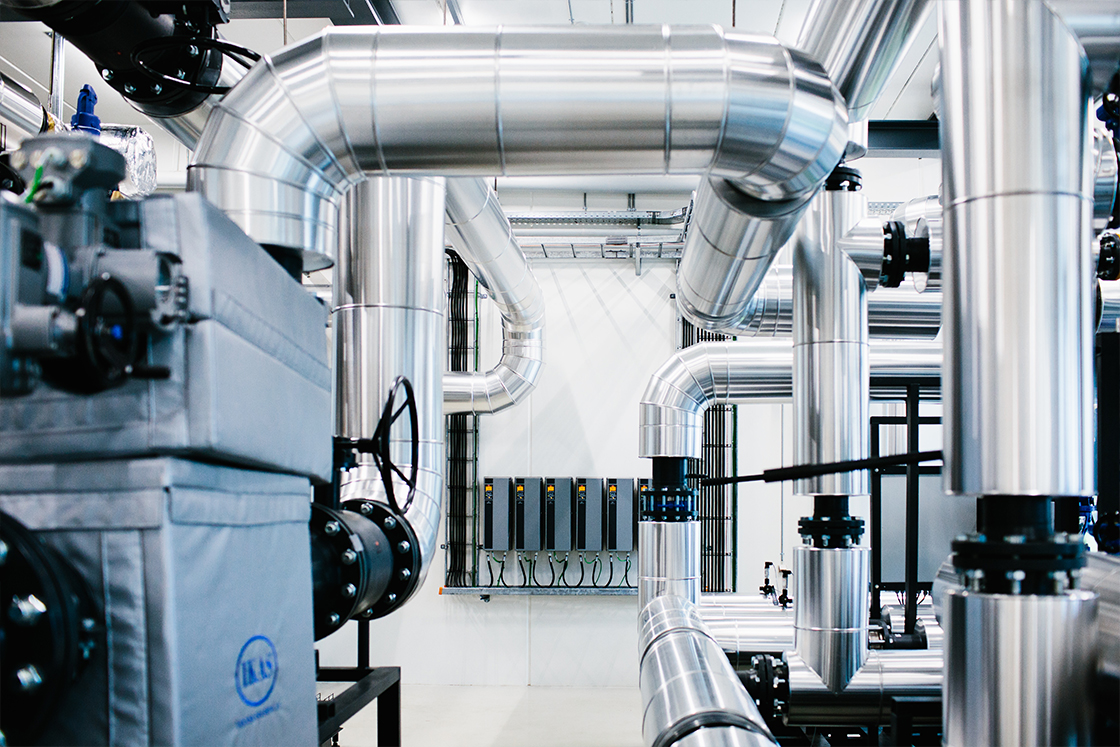 District Energy – energy efficiency in district energy systems
District heating and district cooling improves energy efficiency and lowers costs and carbon emissions. According to the Heat Roadmap Europe, Heating and Cooling 2017 report, 12% of Europe's heat demand is currently met by district heating [11]. If appropriate investments were incentivized by the EU, this number could reach 50% by 2050, which would prove the advantages of district heating both economically and environmentally. 12% of the EU 2030 energy efficiency target could be met by increasing the district heating share from 12% to 30%.
Rethinking the water sector | Article
The mutual dependence of energy and water and increasing global demand for each has an enormous impact on economic growth, environmental sustainability and our future in general.
Danfoss takes climate action
The world´s climate targets fit right into Danfoss' business context and give us the platform to develop our work and engage in projects with our partners. We take pride in a high sustainability ambition, and that is reflected in our latest Sustainability Strategy. We continuously aim to further strengthen and develop our sustainability work in line with the requirements of the Paris Agreement and other science-based targets. We are targeting CO2 neutrality of all global operations latest by 2030 and have joined the 'Business Ambition for 1.50C – Our Only Future' initiative. We also work to play our part in realizing the SDGs by integrating them directly into our business model.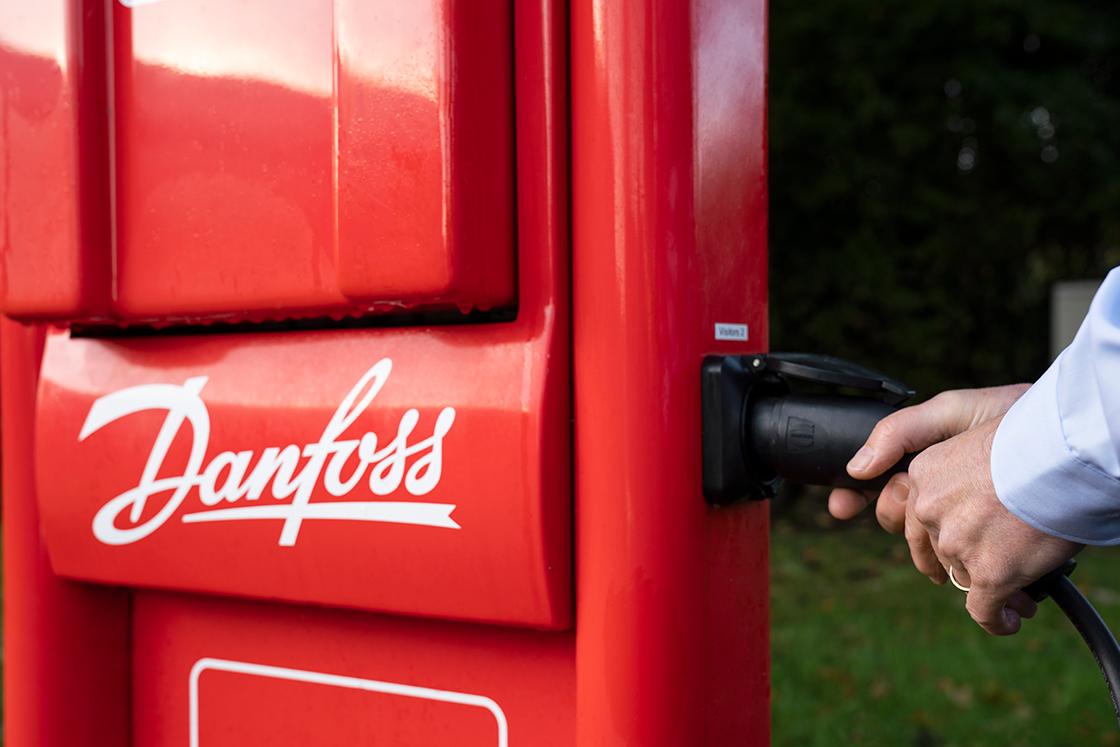 A climate strategy that is good for the planet.. and the pocket
Energy productivity is the key to decarbonizing our economy, and at Danfoss, we take the lead when it comes to engineering talk into action. Through joining the Climate Group´s EP100, Danfoss is committed to doubling its energy productivity before 2030. To achieve this target, measures have until now been implemented in our 27 largest sites – accounting for 85% of Danfoss' total energy consumption.
By 2019, an energy productivity improvement of 80% since 2007 has been achieved. Within few years, it is expected to reach 100%, which means that half the energy will generate the same output. This not only saves energy, it also saves costs that stem from energy savings in heating, cooling, ventilation and lightning and investments in a global energy savings project. 
We are not only taking action within our production sites, but also by electrifying our company car fleet by latest 2030. It is essential to invest heavily in electrification that is then of course powered by renewable energy to achieve a world of no more than 1.50 global warming. Therefore, we also joined the Climate Group's EV100 and RE100 initiative and have become the first global technology company to join all three initiatives and thereby taking the lead among businesses towards a sustainable future.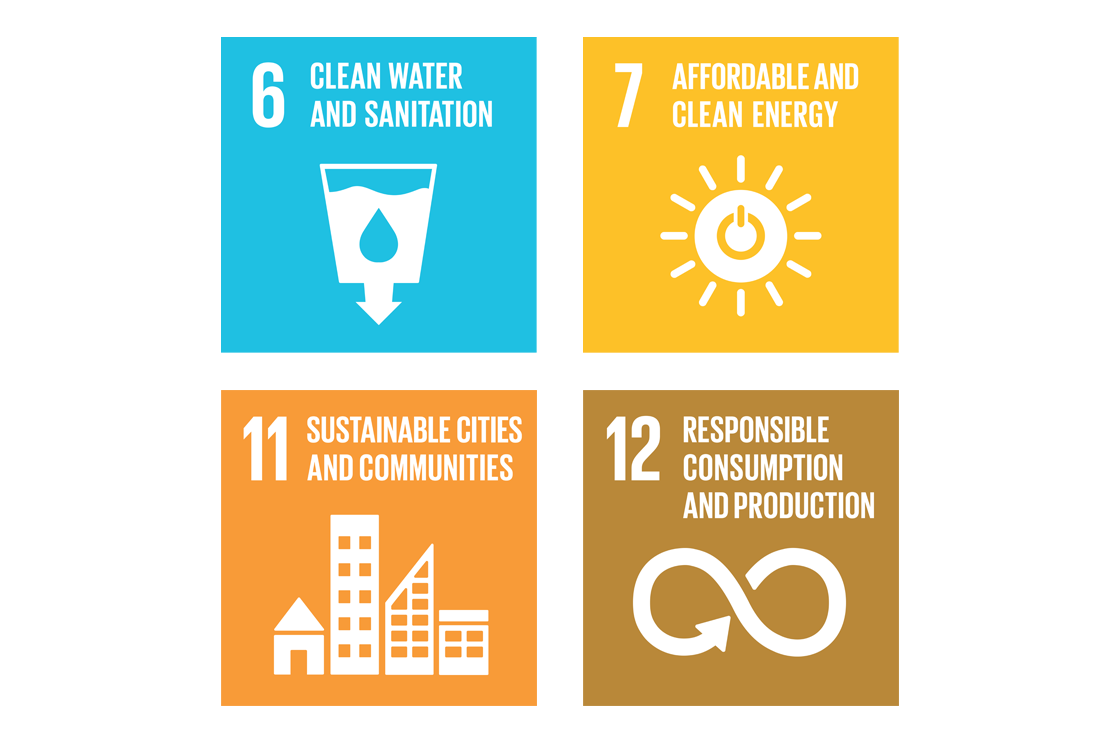 Giving partnerships the speed and scale they need
We strongly believe that the private sector becomes stronger when we join forces with each other and with other actors such as governments and international organizations to deliver ambitious solutions based on technical know-how which not only solves one challenge, but creates value at a local, regional and global scale. So, the more widely available energy efficient, state-of-the-art equipment becomes in the markets we operate in, the better we serve the climate. In other words, delivering solutions to the world's challenges is also good business.
Two such partnerships are our work with Sustainable Energy for All and the UN Environment District Energy in Cities Initiative.The key focus is to meet SDG7´s call for doubling the global energy efficiency improvement rate by enhancing the global adoption of efficient district heating and cooling services and scale-up energy efficiency policy, action, and investment. Of course, we also closely follow, engage on and endorse regulatory developments such as the European Commission EU Green Deal, which will set Europe on course to be the first climate-neutral continent. We know that regulatory action at all level is a keydriver of ambition and are committed to playing our role in ensuring this happens. Today, we have the innovation and technologies required to help meet our climate targets and future-proof our planet. But with strong, proactive partnerships like these across business, government and civil society we can add – much-needed - speed and scale.
Energy efficiency FAQ
IEA, 7th Annual Global Conference on Energy Efficiency, The value of urgent action on energy efficiency, 2022
IEA, 7th Annual Global Conference on Energy Efficiency, The value of urgent action on energy efficiency, 2022
IEA, 7th Annual Global Conference on Energy Efficiency, The value of urgent action on energy efficiency, 2022
IEA, 7th Annual Global Conference on Energy Efficiency, The value of urgent action on energy efficiency, 2022
IEA, 7th Annual Global Conference on Energy Efficiency, The value of urgent action on energy efficiency, 2022
IEA, Empowering Cities for a Net Zero Future: Unlocking resilient, smart, sustainable urban energy systems
World Economic Forum, The Davos Agenda 2021: If you want to make progress on all the major global challenges, start with water
Copeland & Carter, 2017. Energy Water Nexus: The Water Sector's Energy Use, Congressional Research Service, p.6
Maktabifard, M. Zaborowska, E. & Kakinia, 2018. Achieving energy neutrality in wastewater treatment plants through energy savings and enhancing renewable energy production, p.655
Explore related topics